REVIEW OVERVIEW

SUMMARY
Today I was sent over to The Dispensary to pick up a few things to be reviewed. The best item in the bag was this Tahoe OG Kush Live Resin sugar by HAZE Tahoe. It came in such a nice box, black and classy with an even nicer surprise to welcome the black glass it came in, with its almost impossible child safety to get at the product. That last bit is typical of all containers, it's just annoying for me, not against the HAZE folks, I'm sure it's some law. Anyhow, once you get to that live resin sugar, it's all worthwhile. Albeit hard and crumbly at first, it got a little stickier as time went on. I've never gotten "sugar" before, so it's most likely the correct texture, I did not mind. I was however very impressed with not only how fast the high hit, but how clean my nail stayed. It looked new from start to finish of this 1g. Wax is what I'm used to picking up, and it stains, but it cost less, and now we know why! 
You can check out our video review of HAZE Tahoe live resin sugar here.
Pros:
Nice looking attractive packaging
Classy glass
Bright crystals of sugar
Fast high
Lasting high
Cons:
Hard to open child safety lid
Recommendations: None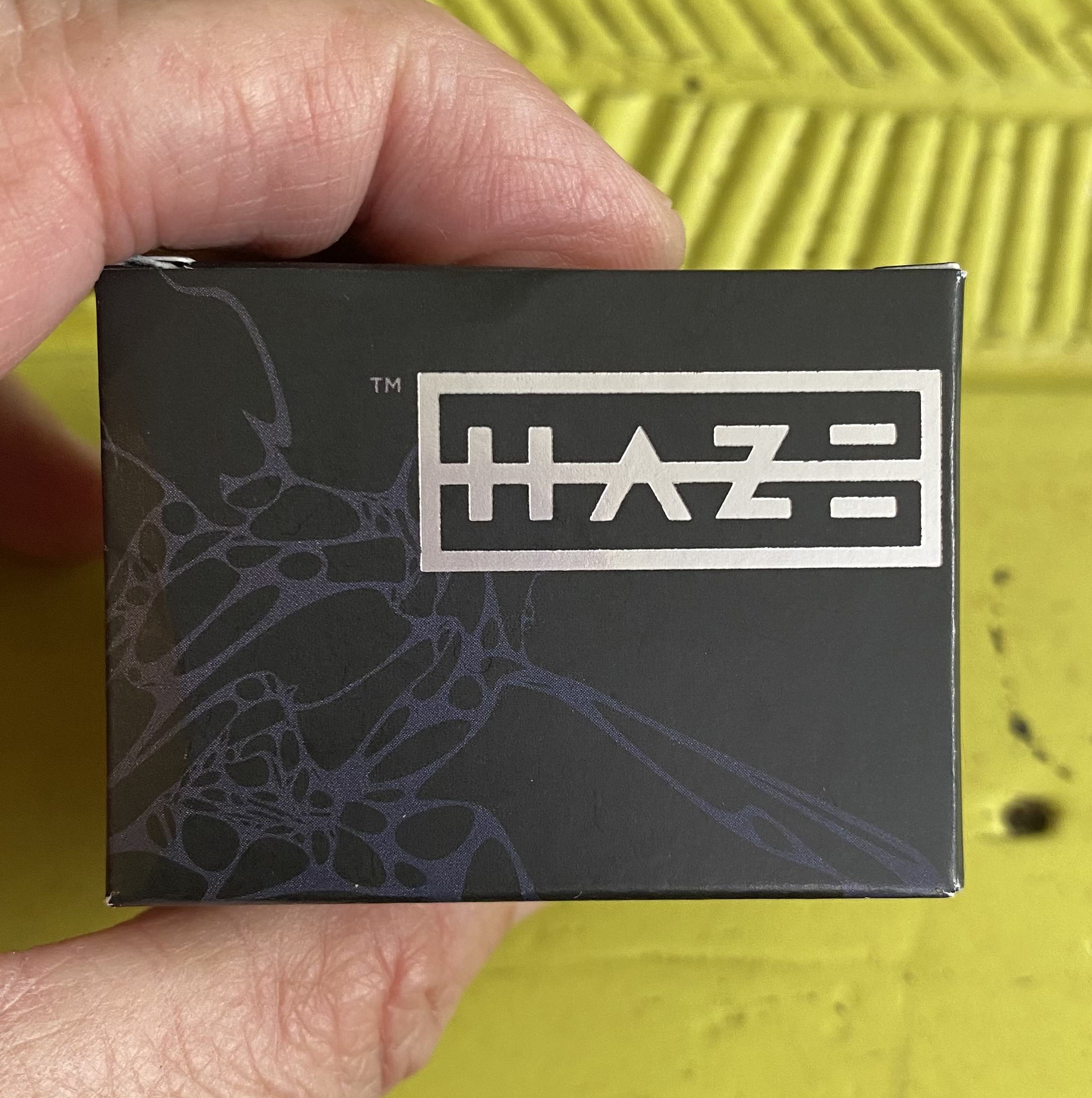 Live resin sugar is extremely nice
The taste of this product was very nice, sweet with a lime aftertaste that was very pleasant. I felt this is one of the cleanest products I've ever used, and my friends all agree, it's super kind in the high department. Like so kind… As I write this, I'm pretty high on it now, and I'm really digging the sound of my fingers typing, ya, it's that sort of high. It's a bit of a cough, but I don't mind. The lovely aftertaste of lime with a hint of sweetness reminds me of 7-up as a kid. So a tinge of nostalgia hits home too, in a great way.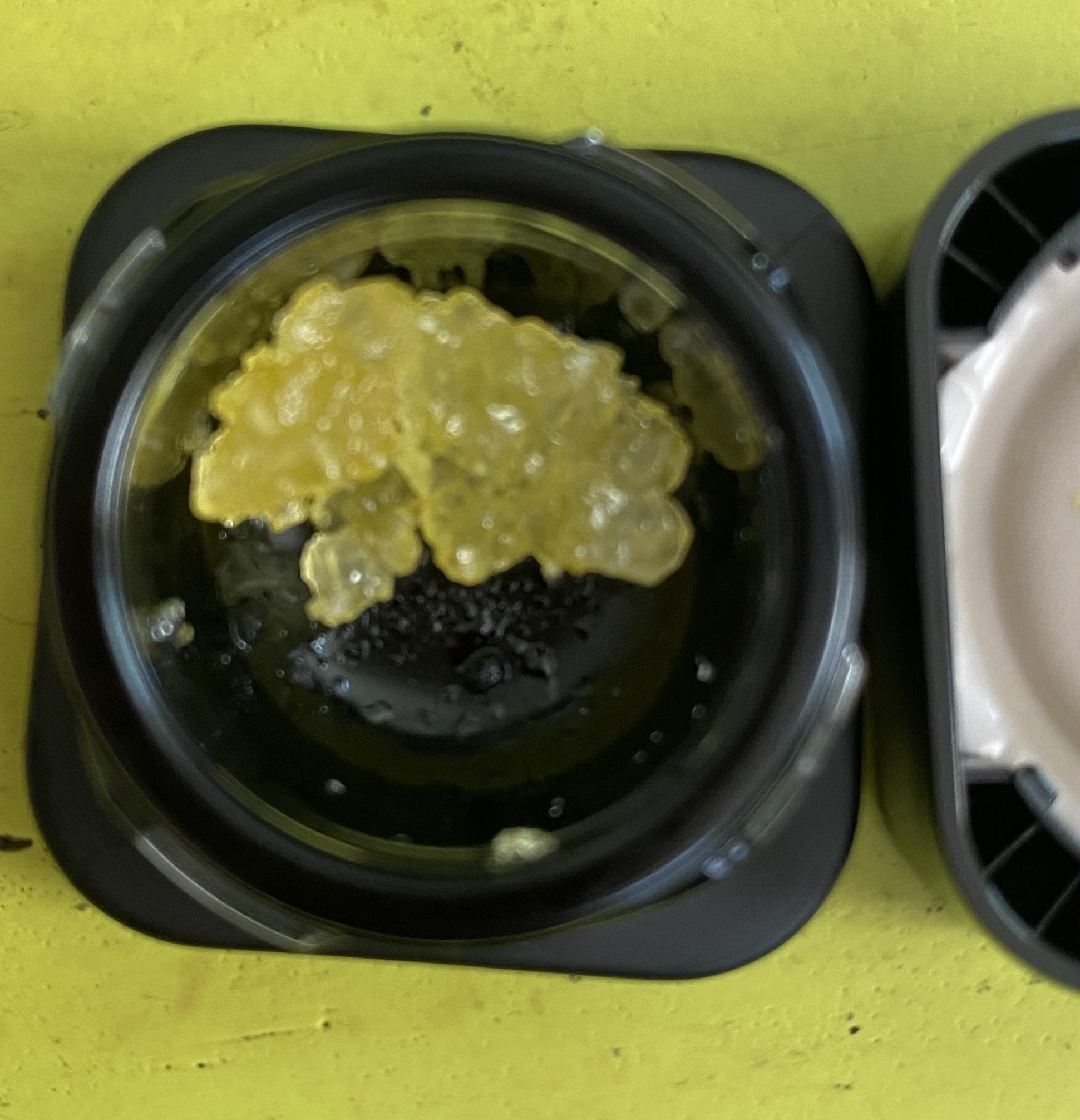 The product was fire
Albeit a bit over my budget, I will say this is something I'd love to pick up for my birthday (in June (hint hint)) LOL. I do not think that this product is a bit overpriced ($50). It lasted a more than fair amount of time. It was well received by the 4 folks I had around, myself included. The almost key lime pie aftertaste is one of the things I loved best, after the high of course. I will tell folks to try this sugar, as it's really a game-changer in dabbing. It's good to taste and a clean burn may extend the life of your e-nail(if that's what you use.) 

Value for the product is so fair indeed
Whatever HAZE is doing at their labs, I hope they keep up the good work. This product radiates quality from the simple but effective packaging to the black glass, the clean burn, and the out-of-this-world high. I'm going to keep my eye out for other products by this company as if they ring true, they'll always be of great value to me and my household.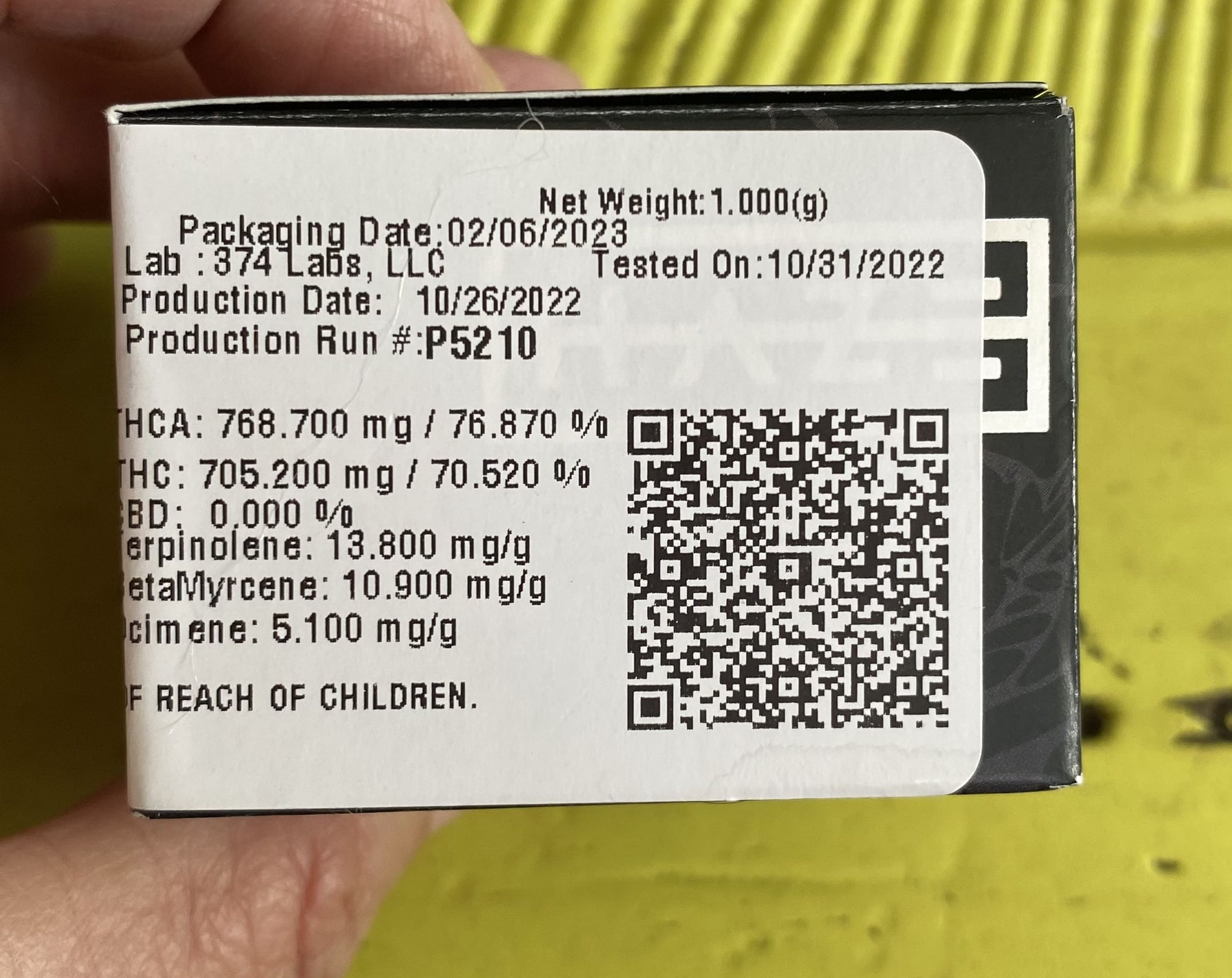 Will I be using this brand again soon?
I can not see why I would not pick up other products from HAZE, this sugar has made a good, no, great impression on me, and has made me rethink my dabbing and products to consume. I like the idea of a clean nail and perhaps a cleaner high. Not to mention how fast it hits you, go slow their trigger, unless you know super stoned, you want to slow your roll on this dab. Just you try and keep me away! 
You can find out more about HAZE Tahoe products here.
Have you tried some of the 831 Extracts? Let us know in the comments or on our forum.