REVIEW OVERVIEW

SUMMARY
I got the chance to try Galaxy Treats disposable Cosmic Cherry 2G disposable. I really like the design of this product. It's simply very unique in comparison to pretty much every other vaporizer I've seen. It also has a little astronaut in the place where normally there's a pot leaf or something like that and I really like that little detail.
Pros:
Very smooth
Classic Indica high
Cool design
Cons:
Recommendations: None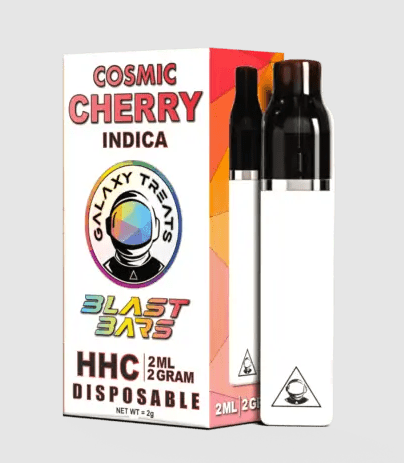 Good taste
This vape tastes pretty good. It almost tastes like a good cherry cough drop. It's a bit of an odd comparison but I mean that in the best way possible. The other thing this made me think of was the way that cherry Italian ice tastes when you've pretty much finished and it's just a little liquid in the corner. Either way, the point is that it tastes good.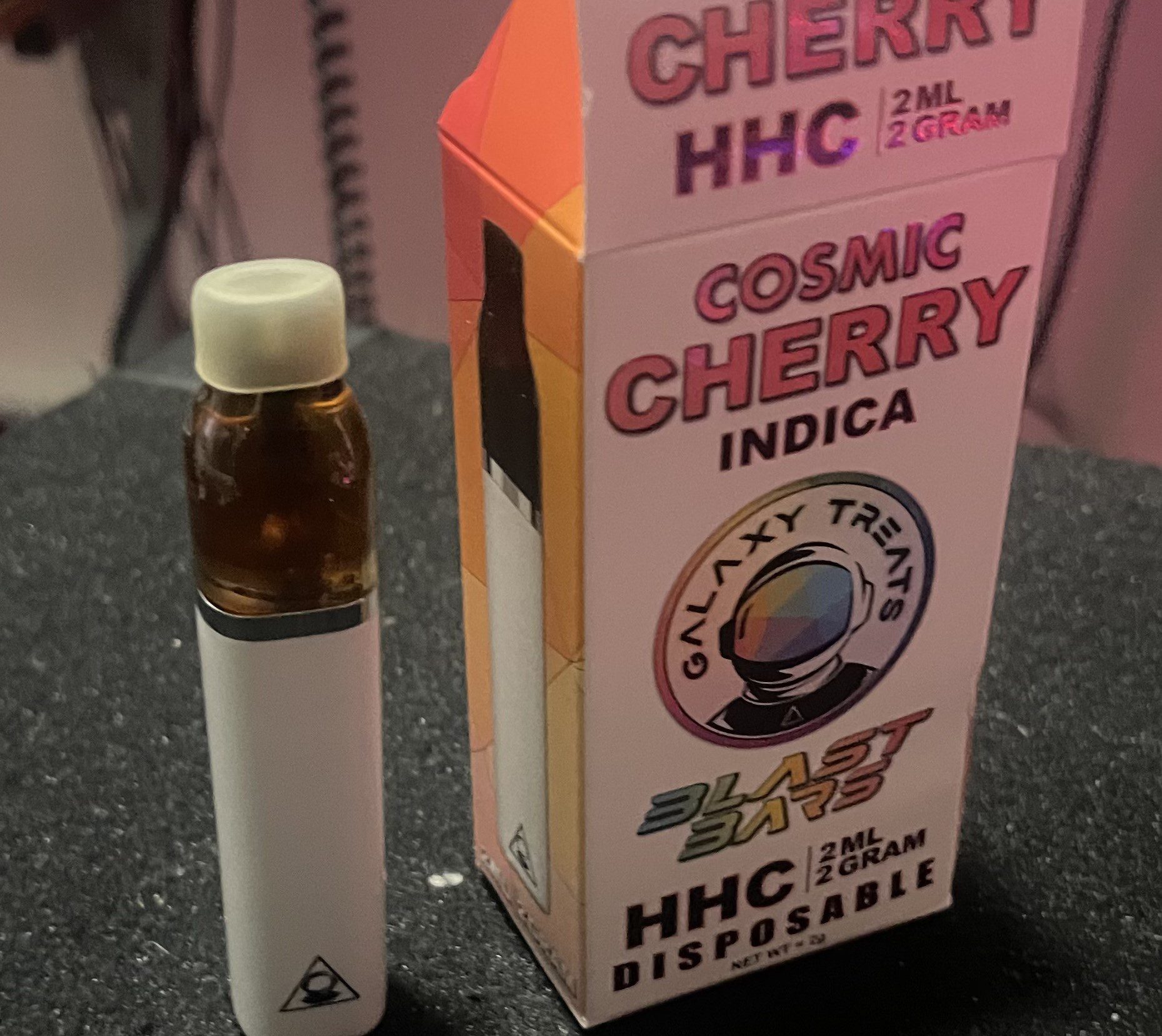 Perfect the couch
This Indica vape uses HHC cannabinoids and honestly it is the perfect strain when you just need a minute. Some Indicas truly put you on the couch and you literally can't get out, at least not until it wears off. While this one will give you the moments of peace that I love when you first inhale an Indica it doesn't glue you to your spot. Like you can watch a 30-minute episode of something and be good to go about your day after as opposed to sometimes you need a 2-hour movie to sit with it before you can move on. I think both have their purpose but I like how this particular product calms me down without making me feel sluggish.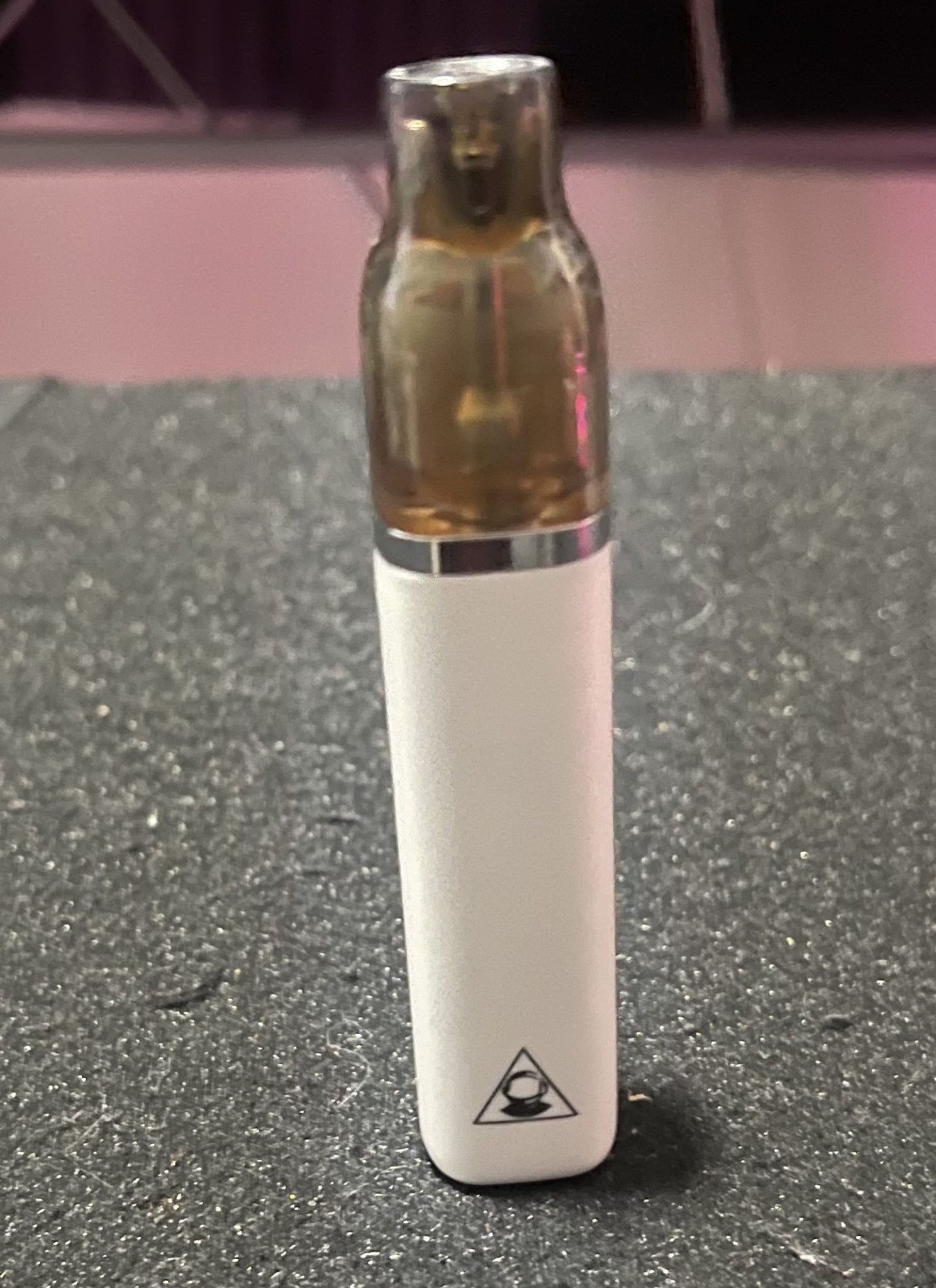 Really smooth
This vape is also really smooth. It pulls pretty easily and it has a super easy USB-C Charging port. This was a product that I feel like I tried to use to balance the more intense highs of the edibles and the more energetic high of the Sativa cartridges I also received from Galaxy Treats. It did a solid job in that and also helped me sleep. I generally have a hard time staying asleep through a whole night but using the Cosmic Cherry disposable definitely helped that. It allowed me to stay a little more relaxed in the times between my ability to actually sleep.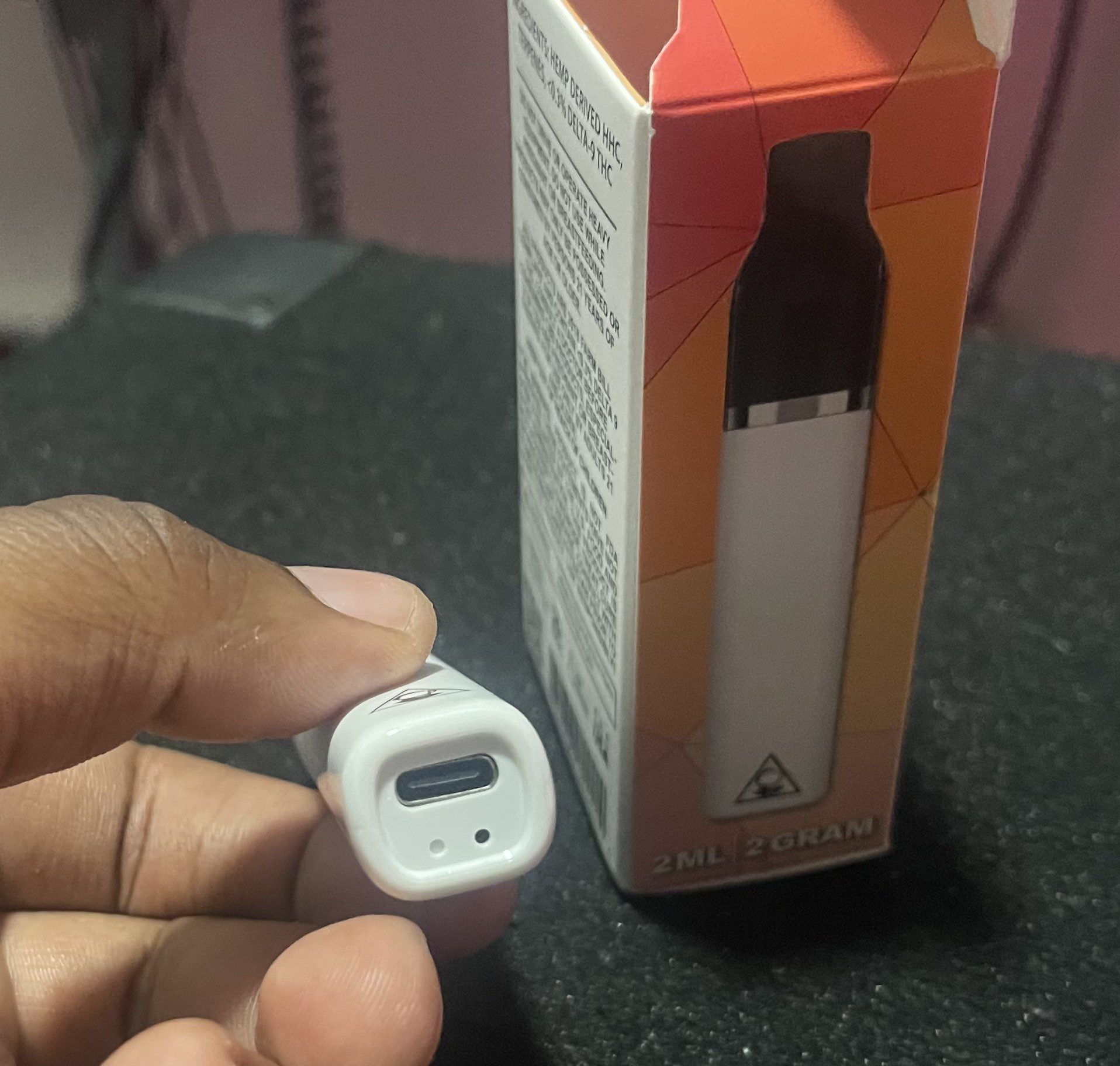 Concluding this review
The Cosmic Cherry vape is overall pretty great. It has a cool design, great taste, and smooth delivery. And one good thing about this is that it isn't too overwhelming unless you want it to be. But if you want a high that will have you coughing, snacking, and ultimately a high that just lives up to its Indica "in da couch" reputation this is still the right product for you. I am not sure if there is a limit to how long you can pull from this device, typically it's about 30 seconds but either way that is more than enough time to get the stronger hit I was speaking about. I definitely would recommend this strain to anyone who is looking for good like staying home and having a chill self-care day kind of high.
You can find out more about Galaxy Treats products here.
Have you tried the Cosmic Cherry disposable? Let us know in the comments or on our forum.