REVIEW OVERVIEW

SUMMARY
IMPORTANT UPDATE: THCO (and its isomers) are now banned by the DEA. Unlike the majority of cannabinoids, THCO does not naturally occur in the cannabis plant. Furthermore, THCO is an acetate, and acetates have been shown to be harmful when vaped. We at DabConnection do not recommend products containing THCO.
I recently received a few different THC-O edibles to try from Galaxy Treats. Of all the different ways to use cannabis, edibles are really my favorite. They sent me their gummies called Moon Babies. Honestly, I am really feeling the whole space theme of Galaxy Treats. It just gives me an optimistic feeling about the high I'm about to experience. The three types of gummies I got to try also had different cannabinoids in them as well so I was curious how I would feel taking one vs. another.
Pros:
Cons:
Figuring out which edible is meant for you it might require a bit of trial and error
Recommendations: None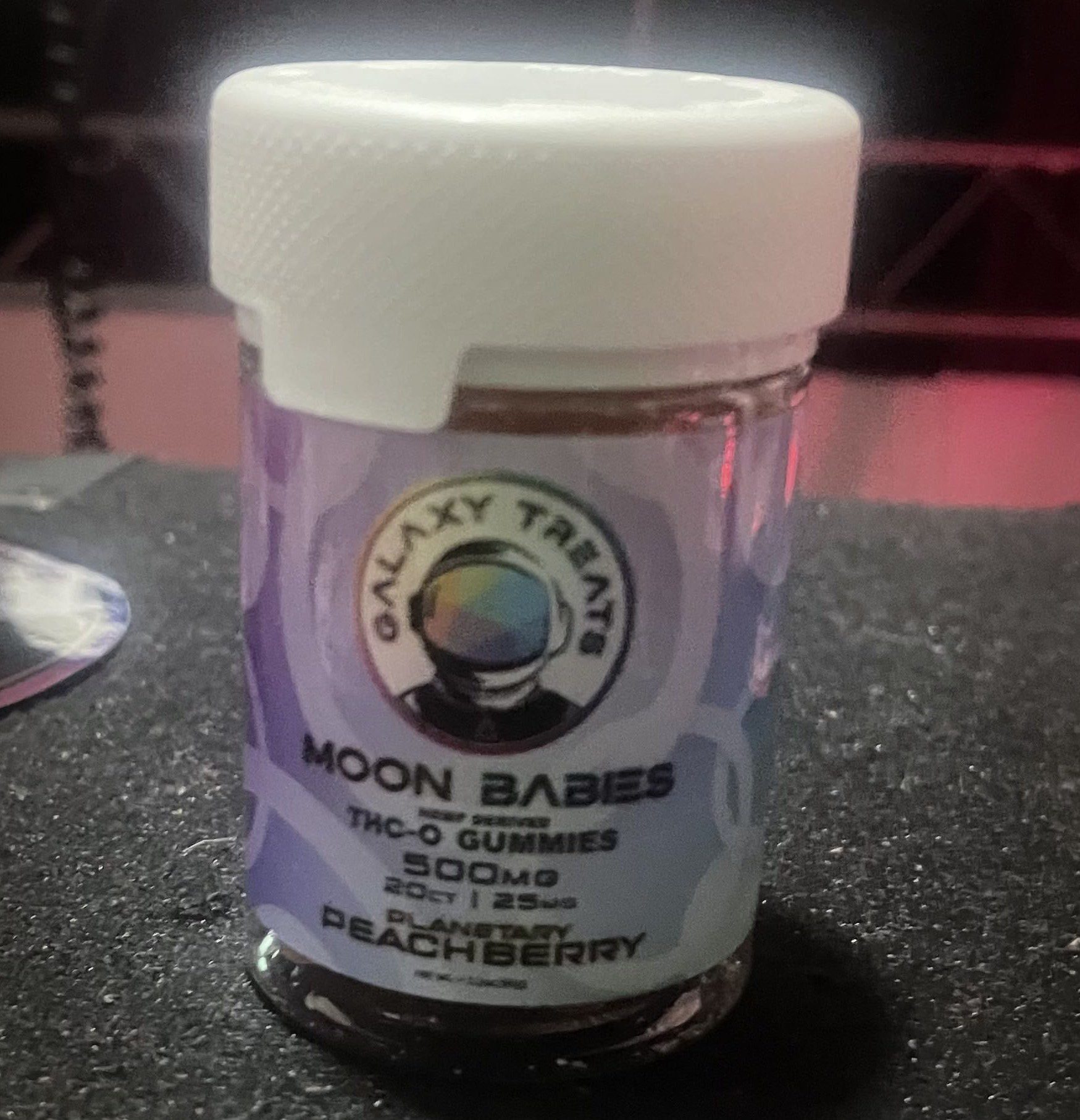 Planetary Peachberry THC-O Gummies
First I tried the Planetary Peachberry gummies. They are Hemp derived and there are 20 of them in a jar with 25mg of THC-O per piece. This was my favorite flavor of the group by far, an absolute 10 out of 10. However, when I tasted this I was a bit concerned because, in my experience, sometimes the really good taking gummies in particular don't work as well. In about an hour I was really happy to find out this was not the case with the Peachberry Moon Babies. I took a few of these spread out over the course of a night and I just maintained a nice high, didn't get "too" high where I felt confused, or got sucked into doing something for a weirdly long time. It was the most "just right" kind of high I think I've experienced on edibles.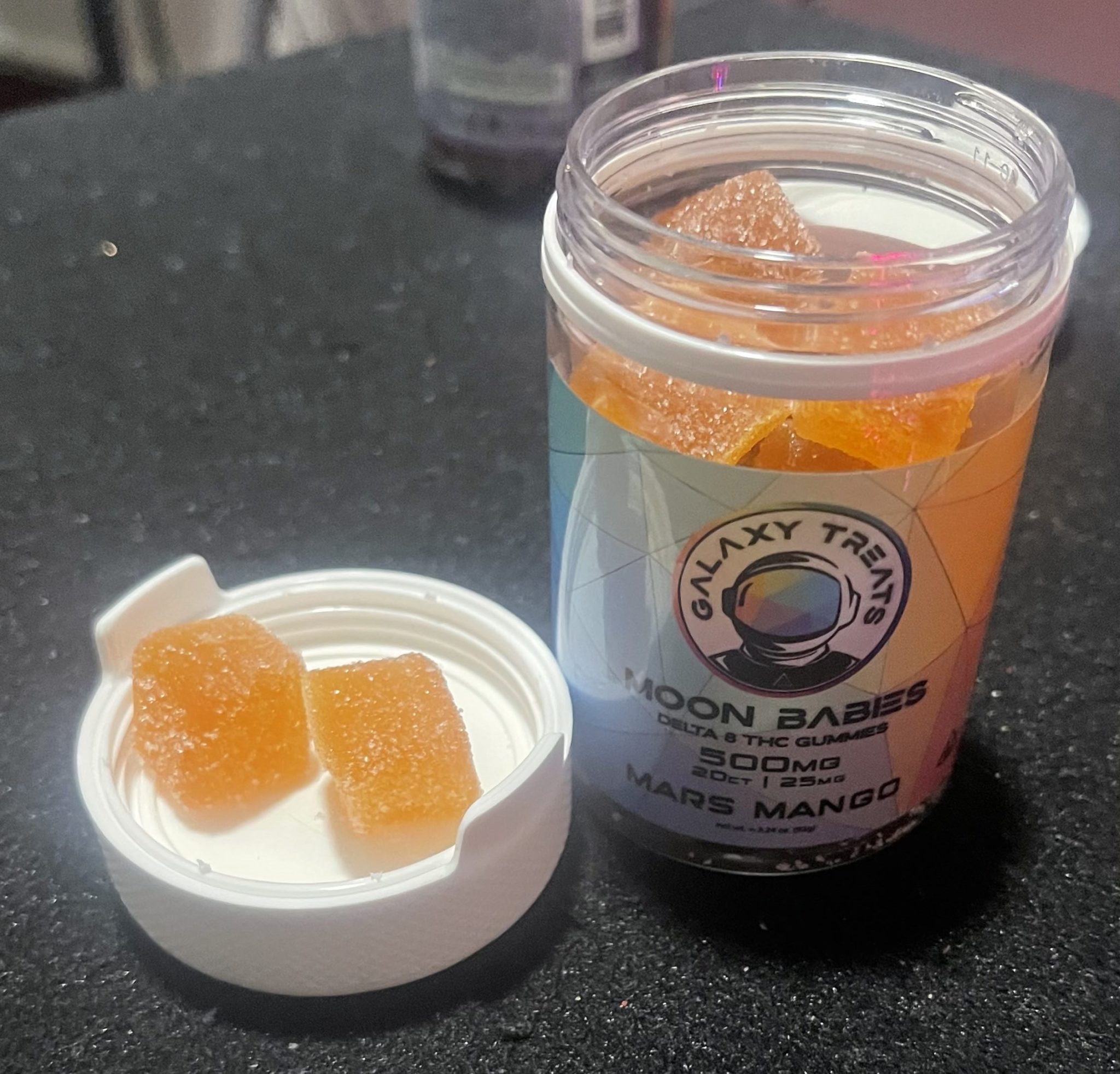 Mars Mango D8 Gummies
I tried the Mars Mango gummies the next day. These are also 25mg pieces but these gummies are Delta 8 THC cannabinoids. These also taste really good but I can taste a little bitterness from the THC in the edible. I would still put the flavor at about an 8/10. Now for as perfect as the Planetary Peachberry was perfect for me, I think the Mars Mango was perfect for someone else. Everything was going great and I just got launched into space completely by accident with these and went to the completely wrong place when I tried to go out that day. After a swift redirection I did end up where I was supposed to go and had a pretty OK time other than that but I was 100% in space for at least an hour to end up as lost as I did. It felt like the way I remember edibles feeling when I first tired and didn't really know what to expect. Despite getting me so high I went to the completely wrong bar and sat down to order, the Mars Mango is a great high especially if you are trying to zone all the way out.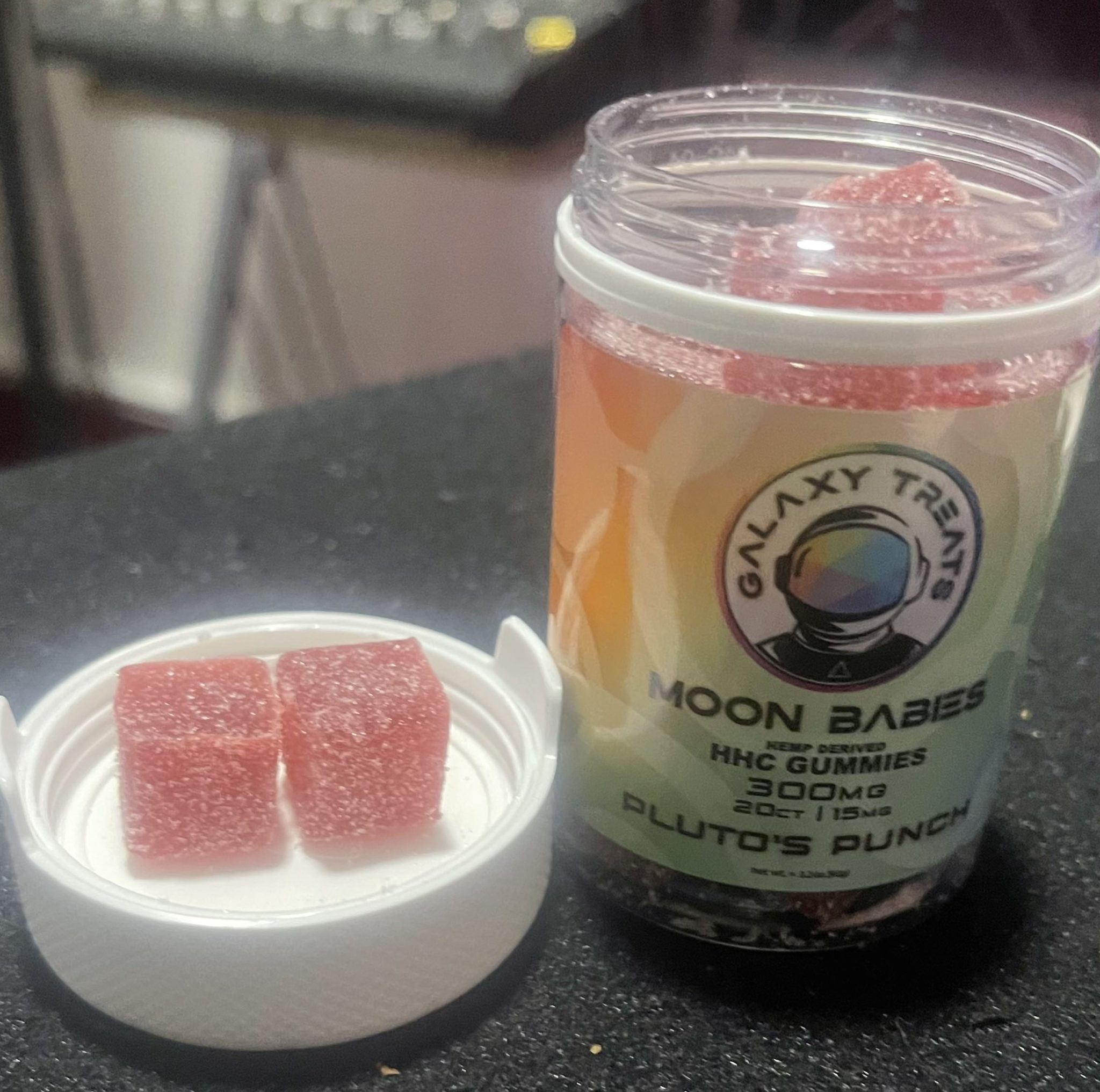 Plutos Punch HHC Gummies
On the last day, I tried Pluto's Punch gummies. These are only 15mg pieces compared to the other gummies that were 25mg pieces but it also contains HHC cannabinoids which are different from the other two as well. Of the three this was my least favorite tasting, but pretty standard for a weed gummy though. I would rate it 6/10 on taste but that's also not really the important part. This was my most manageable high of the three. While I felt noticeably high and relaxed, I didn't become forgetful or anything like that. This was another just overall solid high very chill and nothing felt too intense in a moment.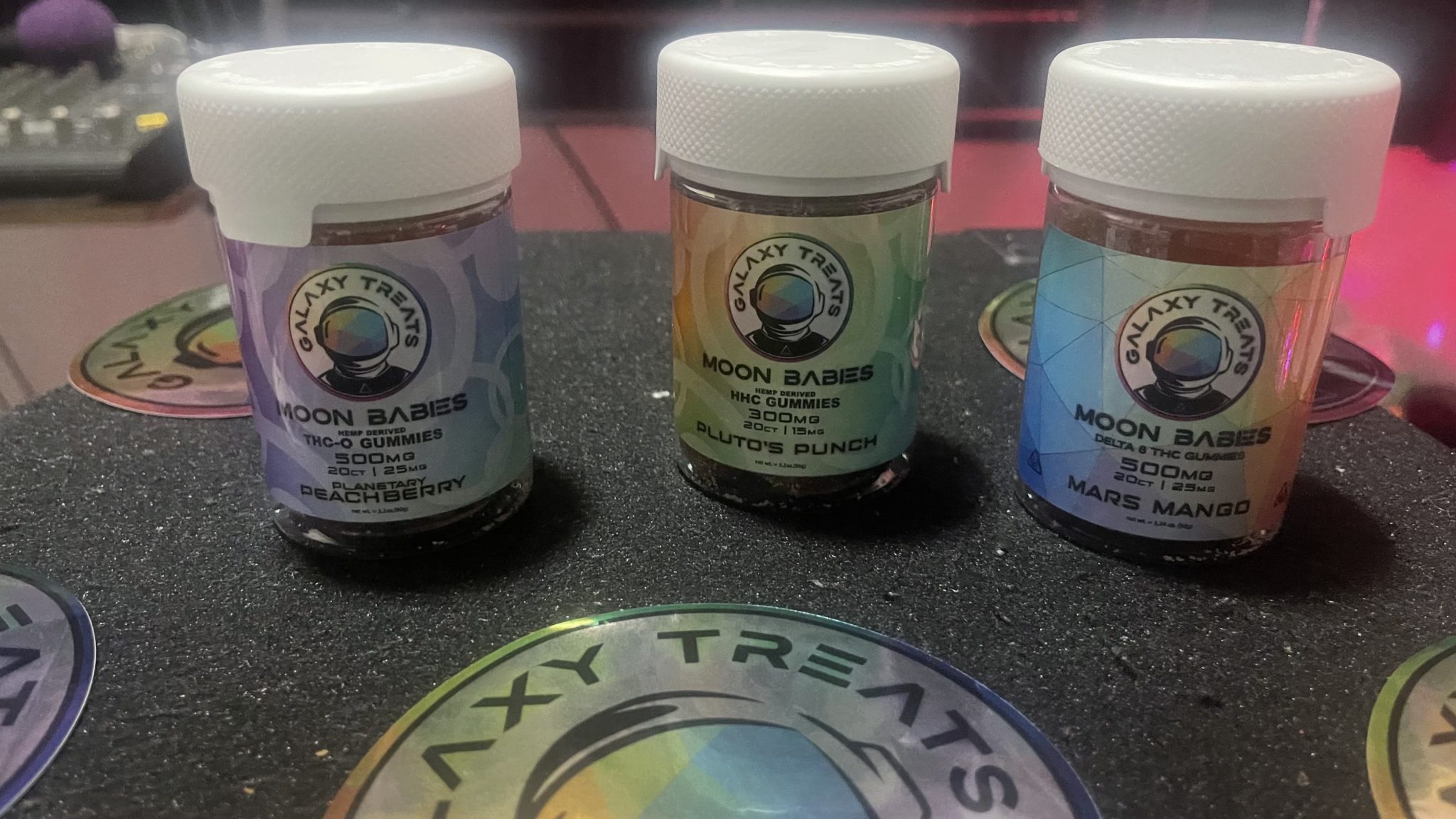 Concluding this review
Overall, all three edibles were great. I definitely favor the Peachberry for flavor. I think the Mars Mango is great but I was just doing too much to try it that day. It feels like a would-be great Netflix marathon kind of edible. Lastly, Pluto's punch was good because it feels like a nice let's go run some errands kind of edible. I say that to mean it's just very manageable when edibles frequently have a reputation of launching people into space which makes them avoid edibles. I on the other hand hope to try more products from Galaxy Treats soon. They definitely did not disappoint.
You can find out more about Galaxy Treats products here.
Have you tried some of the Galaxy Treats gummies? Let us know in the comments or on our forum.