REVIEW OVERVIEW

SUMMARY
I'll start by saying this was my first time using a grinder, I was always so worried about messing up and wasting the flower, so my friends would usually do this instead. But I'm a big girl now, with big girl weed, and will be doing this solo! Stay tuned for my thoughts about Flower Mill Mini grinder.
See our video review of the Flower Mill Mini Grinder here.
Pros:
Compact
3 chamber (best for catching kief)
Magnets for a strong lock
Abnormal "teeth"
Cons:
Recommendations: None, maybe a viewing window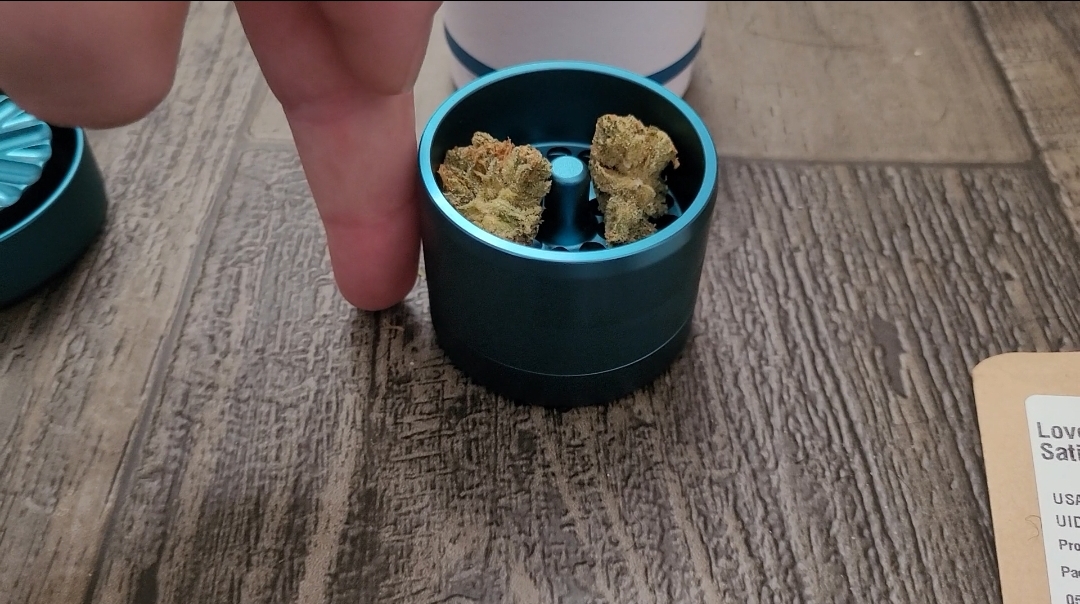 Compact/ Travel Ready!
This compact, aluminum, efficient mill is made for traveling. You can easily put this thing in a pocket if you don't mind the bulge, and it only weighs about 4 ounces. That aluminum is great because it makes it easy to clean and maintenance is easy! Also, the high-grade aluminum makes it tougher, so if you drop it the sturdy build helps prevent damage. I can say that I usually drop something when I dig it out of my pockets, so it is a bit of a relief knowing it can take some punishment.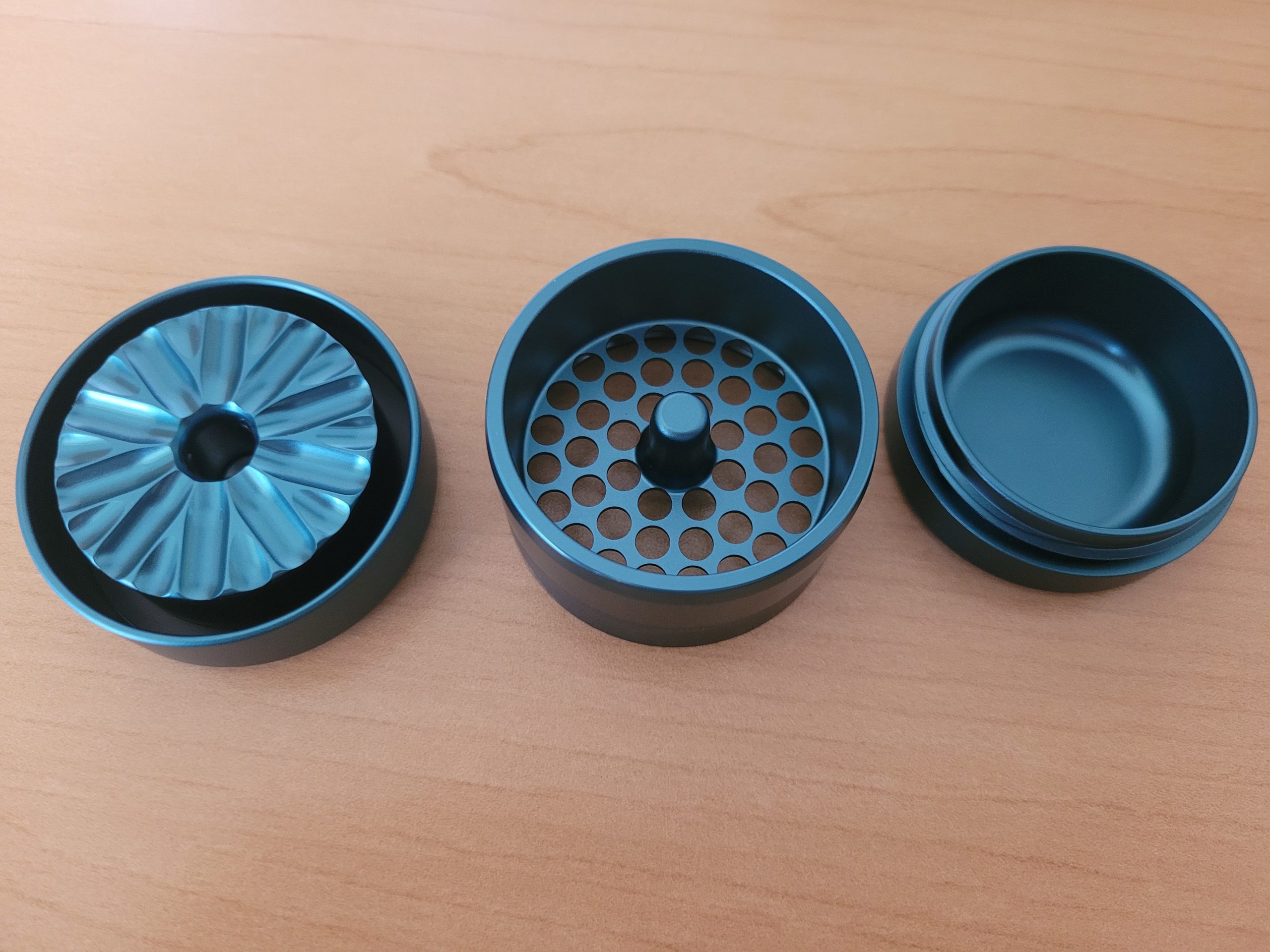 3 Chambers 
The 3 chambers are as follows: top/lid, grinder, and catcher, which means it does not have a kief collector. On the instructions, it states that this mill can hold up to 2g at a time, but I didn't want to risk overpacking it since it specifically states on the packaging not to do so. I put in 1g instead to see what this pint-size grinder could do. I noticed the magnetic at the top which ensures that the grinder remains locked tight, so there is no worry about spillage while on the move. The magnetic presence for this grinder is useful though because you can grind a bunch of weed at once but not smoke it all in one sitting. I will say that I would love to have a viewing window whether it be a small ribbon that goes all around the bottom or just making the bottom see-through because I couldn't really tell when it was done grinding since it was so smooth.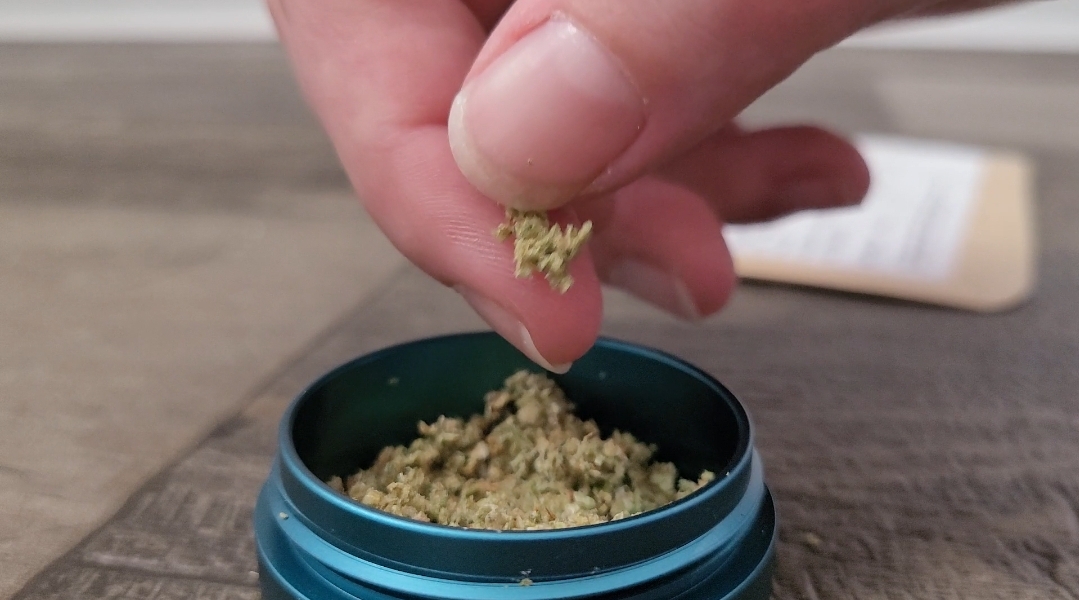 Teeth or grooves?
When I opened this thing up, I'm not going to lie, I was concerned because I had never seen "teeth" like this and wasn't sure if it could handle the job. Instead of your traditional teeth that protrude from random places, what we see are grooves in a plate and they are somewhat deep. There have been issues in the past with something similar and how there could be "metal dust" by using this type of grinder. After looking at it under a better light, I did not see any metal shavings, huzzah!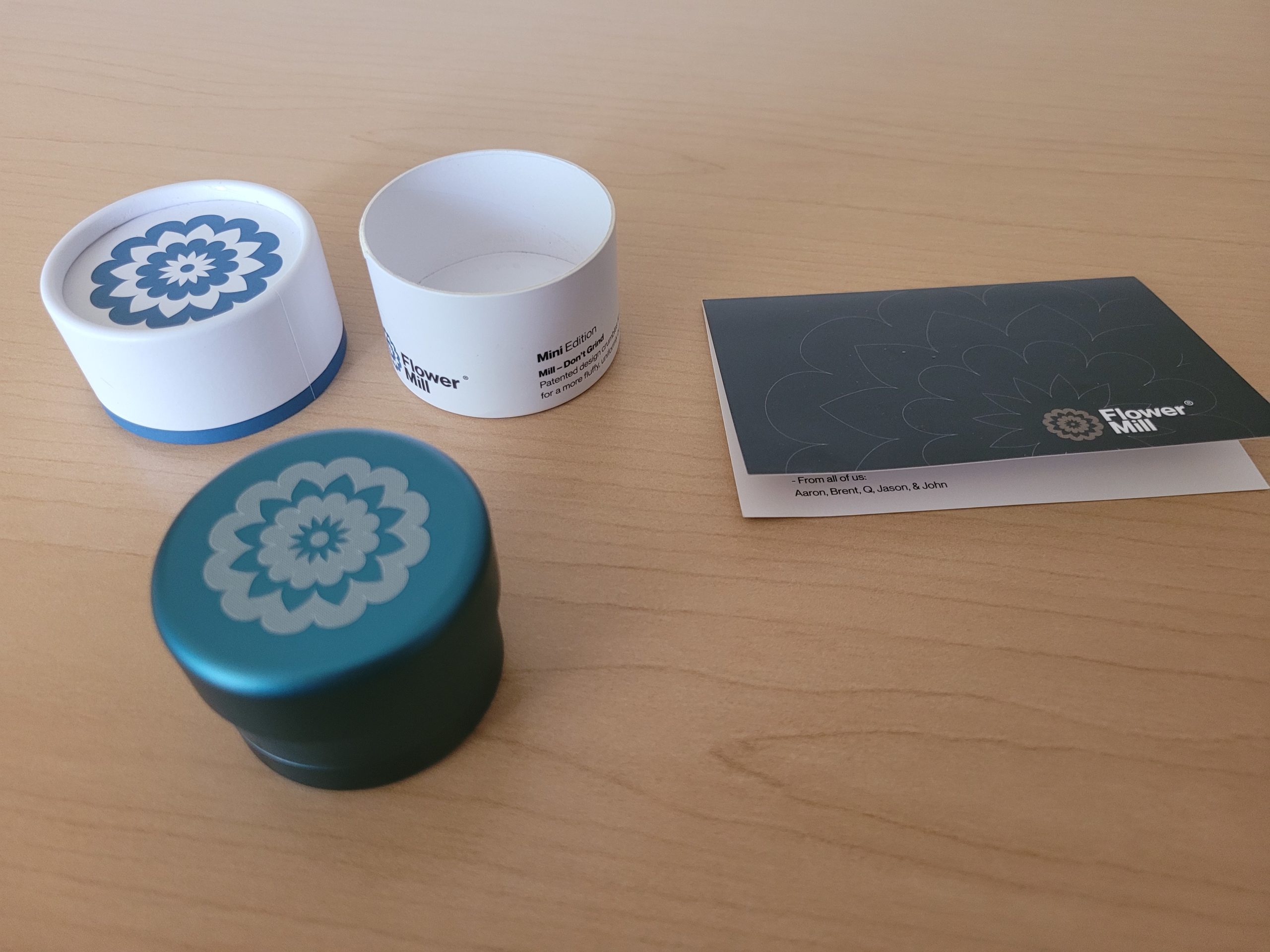 Is this recommended?
Yes! Considering it was $40, is compact/travel size, has 3 chambers AND the grooves work smoothly. This is an investment.
You find out more about Flower Mill products here.
Have you tried this grinder? Let us know in the comments or on our forum.