In this age of unsafe black market carts, news of impurities even in above-the-table oil sales, and general panic over health concerns, our testing facilities offer us a last bastion of hope. But what can we do when the laboratory that tests these products is suspect as well?
Nevada regulators are investigating marijuana testing laboratories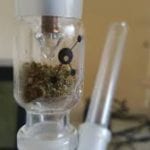 The investigation was triggered by complaints of high levels of yeast and mold in Nevada flower products. The Nevada Department of Taxation released a health warning about flower and pre-rolls sold between July 11th and August 19th, at several dispensaries around Nevada. In some cases, rates of units per gram of yeast and mold were four times the legal allowable limit. The US CDC has a listing of typical symptomatic reactions to mold, which tends to mimic symptoms of the flu or respiratory allergies.
These dispensaries were all under the impression that they had had fully tested, compliant products. So now an investigation is underway into the laboratories themselves. The offending samples have been confirmed to have passed through MM Labs in Las Vegas.
Nevada cannabis laboratories have been under scrutiny before. For example, Nevada DoT has previously shut down laboratories on two occasions back in January of 2018. The labs' licenses were reinstated and have so far not disclosed why they were shut down, citing business confidentiality law.
It's happening in Michigan too
Nevada isn't the only state to have concern about cannabis testing facilities. Findings from the Michigan Marijuana Regulatory Agency warned of medical marijuana product recalls, with heavy metals present at impermissible levels in what should have been lab-cleared product. All of the products had passed through Iron Laboratories in Walled Lake, which found its license suspended August 16th.
The Detroit Freep reports that contaminants aren't the only concern. The Walled Lake facility is also accused of failing to report edibles that tested above the state's potency limit for THC.
It may take some time before we get cannabis testing right
We can likely assume that all cannabis testing facilities want to turn in accurate results and are not deliberately misleading the market. But in these pioneer days of cannabis legalization, conflicting standards from state to state with no federal guidelines is making the cannabis testing industry an anarchic wild west.
In Washington state, Confidence Analytics laboratory co-founder Nick Mosely states, "…each lab has to individually develop and validate their own method for each of the tests they're responsible for." Independent labs coming up with their own ad-hoc standards goes against typical laboratory testing practice, where normally federal oversight would guide laboratories into standardizing methods and establishing the limit threshold for results.
As usual, the common call we're hearing is the need to legalize cannabis on a federal level. Once this happens, federal guidelines can be handed down to state facilities, instead of each state's labs having to reinvent the proverbial wheel.
What's your view on cannabis lab testing?
Do you trust your local labs? Have you worked in a lab and have some insight to provide? We'll be all ears in our comments section or our forums.