REVIEW OVERVIEW

SUMMARY
I recently had the pleasure of trying EightySix Brand Caramel Chews Delta-8 edibles. It was a calm day, with nothing but a bus trip to Boulder for a workshop, and these edibles were the perfect way to relax and sink into a day of rest.
EDITOR'S NOTE: Find EightySix Brand Caramel Chews 250MG here. They are priced at $14.99.
Pros:
Legal in all 50 states (for now)
Calming, tension-relieving high
Cons:
High doesn't last as long as traditional THC

More spacey and tiring than most edibles
Recommendations: None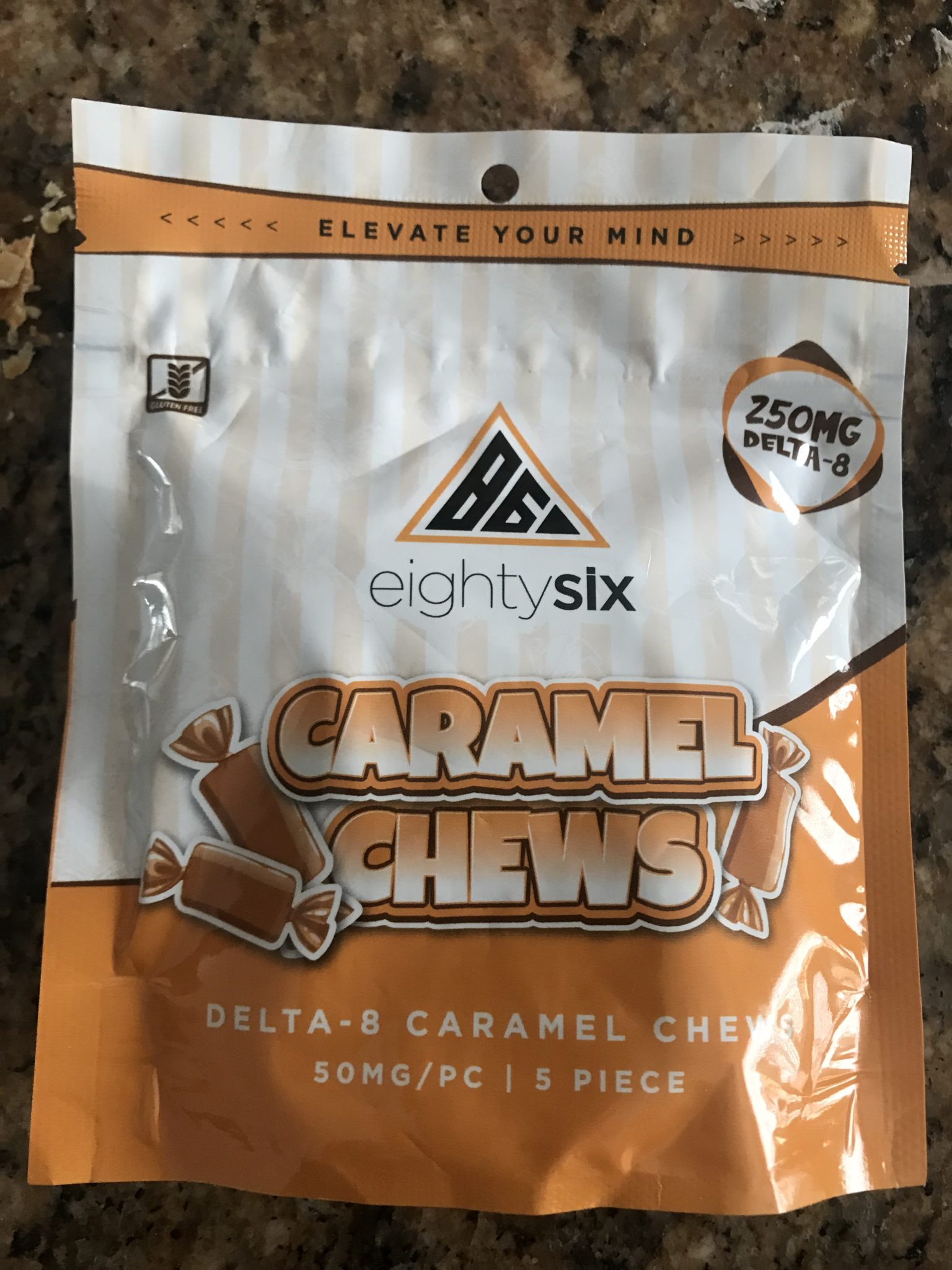 Nice quality control
When it comes to trying anything that's not classic Delta-9 THC, I find it really important to make sure that I'm getting a high-quality, tested cannabis brand. I was really happy to see that there's a QR code on every bag of Eighty-Six's Delta-8 products that takes you to the testing results for that particular batch of edibles. I really appreciated that I was able to verify I was getting what I paid for, and nothing else. This dedication to quality control shows me that EightySix cares about providing a good experience to their customers, and isn't just out to make some quick cash on the latest THC analogue. 
Calming high
I took the edible early, wanting to make sure I wasn't peaking as I went into my workshop. I was impressed with the taste of the caramel- it was a good mix of solid but melty, and I didn't detect any other flavors from the cannabis. This is definitely my favorite of the edibles I've tried from EightySix in terms of flavor. 
Within 30 minutes I was feeling that classic Delta-8 buzz: a body-based high that eased all my tight muscles as my mind started to wander more and more. 
These edibles go great with a cup of coffee, as the brain-fog from the edibles can be overwhelming if you're not used to it. These EightySix Brand caramels are 50mg of Delta-8 each, and I found that to be a great dosage for a good mix of a strong high without losing the whole day to a weed-induced couchlock. Careful though- in the process of reviewing EightySix products I've built up a tolerance!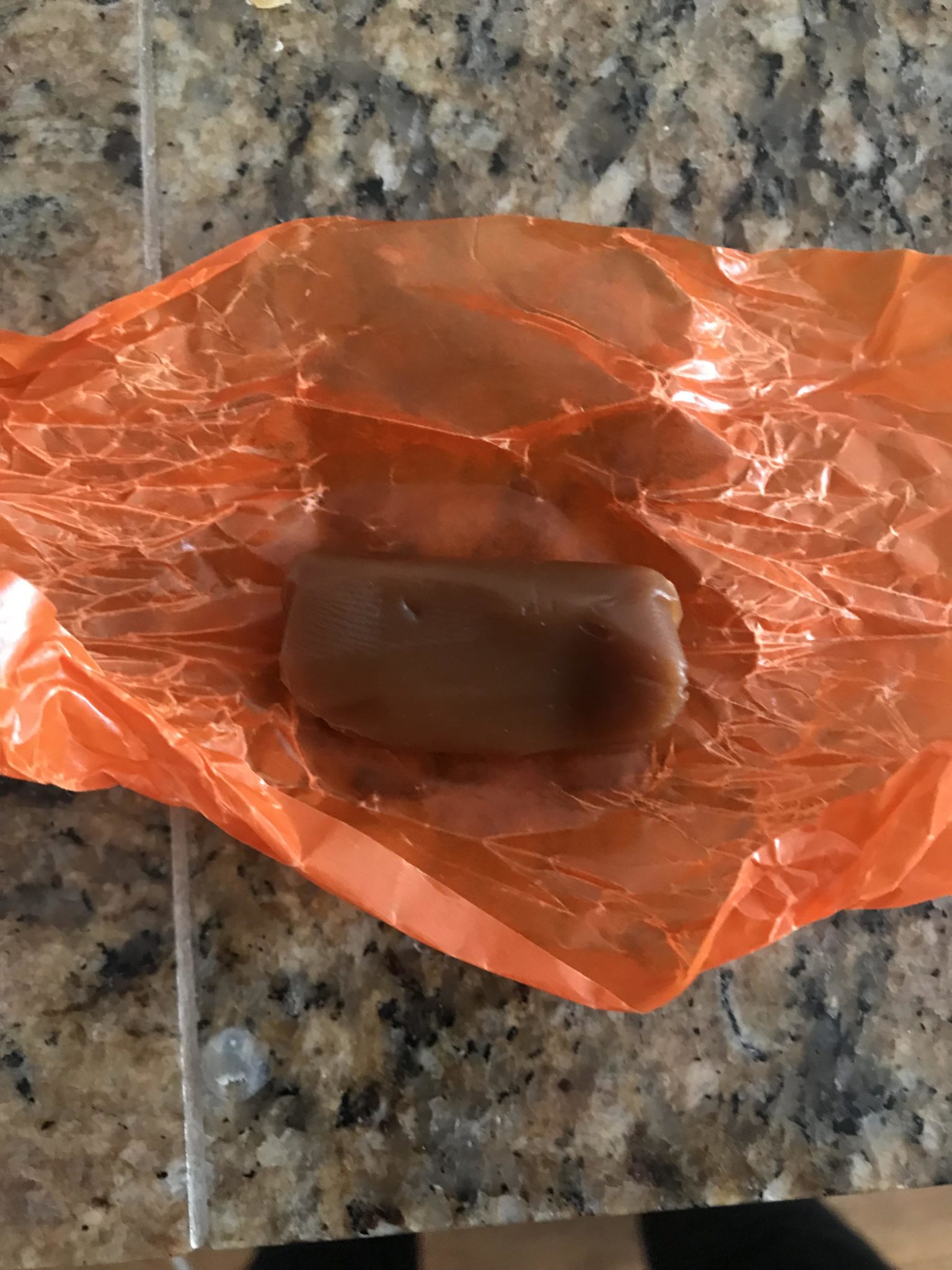 Delta 8 journey 
As I got to the bus and embarked on my journey I was very grateful for the way that these EightySix Brand caramel chews helped me surrender to the flow of the day. Long bus trips are never that comfortable, but I was perfectly happy sinking into my seat with relative ease and jamming out to my music the whole way there. These edibles certainly activated my munchies, and I stopped for a quick lunch that I ate with gusto. If you plan on leaving the house while taking these, budget for some food!
My yoga workshop lasted an hour and a half, and I was grateful to sink into my stretches with a calm mind. As it went on I definitely felt more and more tired, and was a bit disappointed to find that the edibles were starting to wear off after about 3 hours. I've been taking these a lot (thanks to the generosity of EightySix!), and I feel like my tolerance has gone up more quickly than it would have with traditional THC edibles. 
As I called my Lyft home, I felt somewhat burnt out from the experience of the high. Delta-8 edibles seem to operate like a super sleepy Indica – I ended my high feeling ready to conk out for the night. Although that feeling lifted somewhat as I continued to sober up, I was still able to fall asleep that night quickly and got an amazing, peaceful 9 hours in.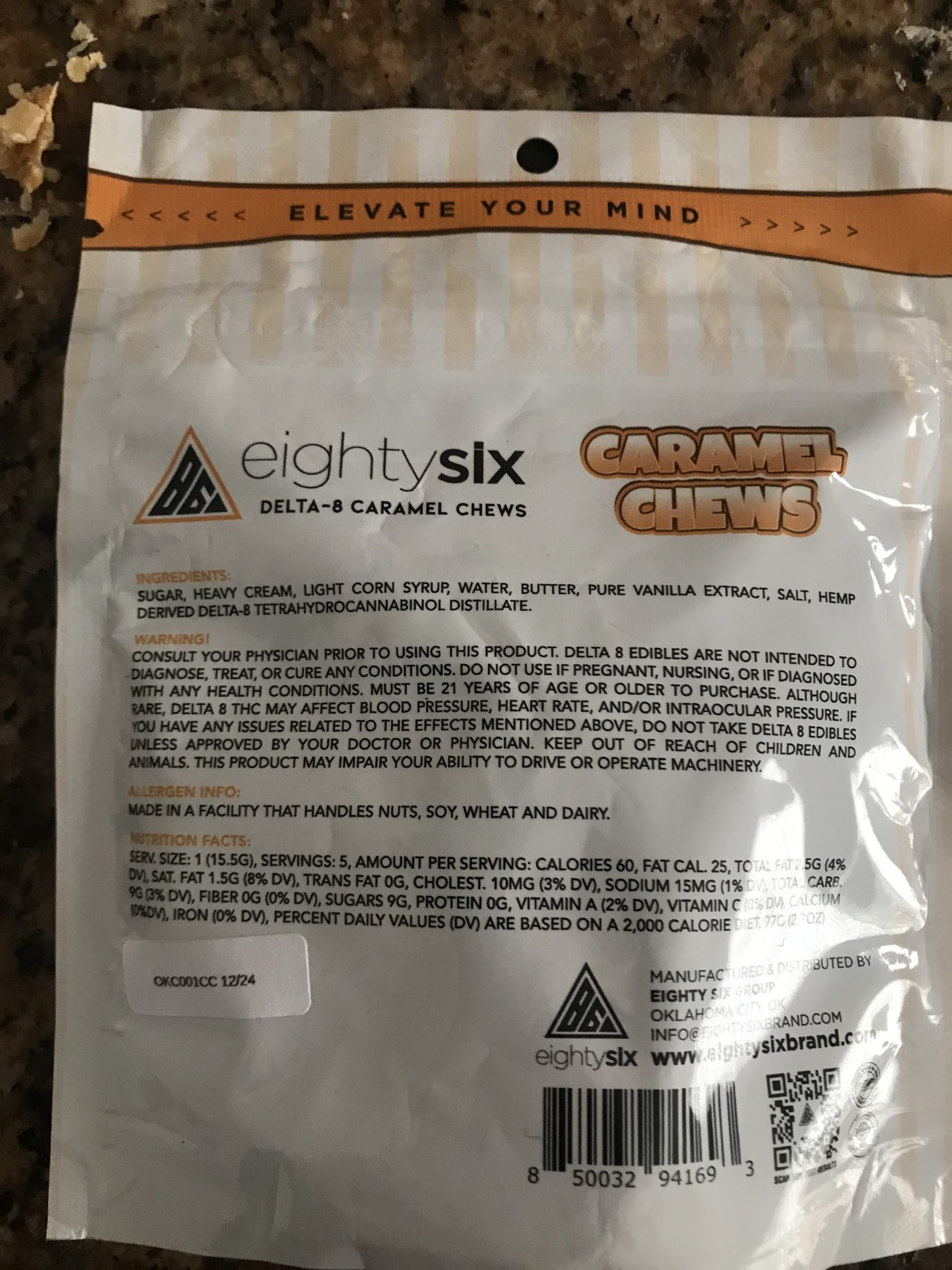 Concluding this review
Overall, I enjoyed these caramels just as much as I've enjoyed the other EightySix products I've reviewed. If you're looking for a good replacement for regular THC, you can find a very similar experience in these edibles without running into legal issues. Although I still prefer classic THC, I'll definitely finish this package, and even come back to this brand if I'm looking for a slightly milder, more body-based experience. I'm grateful to know that EightySix has me covered when venturing into the world of THC-analogues: I can branch out of my comfort zone with full confidence that I'm eating reliable and rewarding treats!
You can find EightySix Brand Delta-8 Caramel Chews on their official website here.
Have you tried EightySix Brand Delta-8 Caramel Chews? Let us know in the comments or on our forum.