REVIEW OVERVIEW

SUMMARY
I've been trying to replace many of my everyday medicines with more holistic alternatives like CBD. My most significant issues have been with three things. Remaining calm, staying energized, and getting enough sleep. Thankfully, Dragon Hemp has me covered with a line of gummies that care for many ailments. I tried the Chill, Energy, and Sleep gummies. And, because sleep is essential, I also tried the Rest Sleep Support Full Spectrum Hemp Oil. I got some rest, but did I feel energized and chilled out? Kind of. Let's get into it. 
You can check out our video review of these gummies here.
Pros:
Potent
Great taste
Great Effects
Cons:
Recommendations: None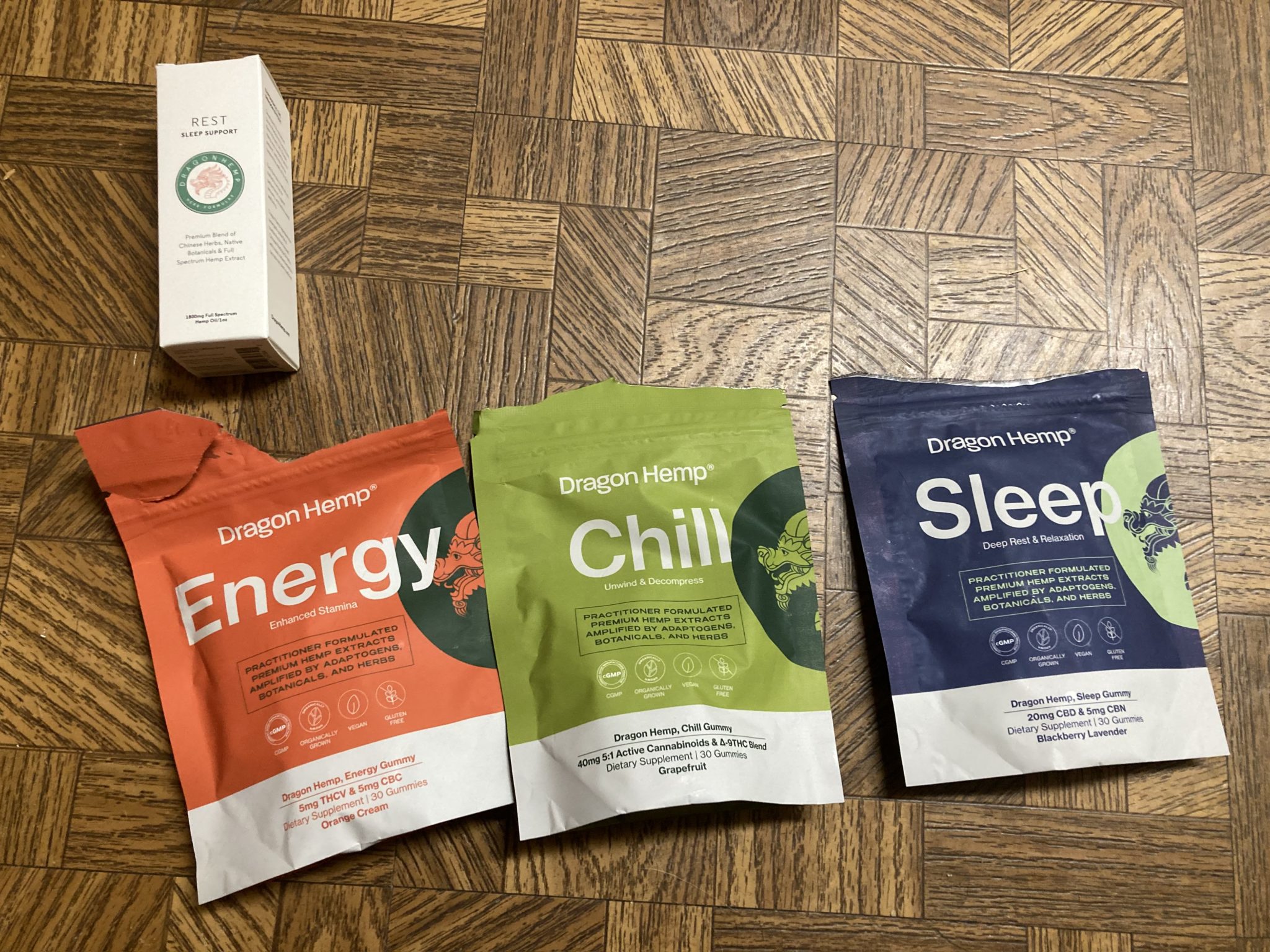 Very potent, so be cautious with the "Chill" gummies
I feel like the word "Chill" is subjective. One person's idea of chill might be totally different from another's. My definition of chill is being at ease enough to relax. You're functional, but little stuff that might normally send you into a tailspin might not seem so bad when you're chilled out. Being super obliterated isn't necessarily my idea of chill. And if you pop too many of the Chill gummies you'll differently be in outer space.
The gummies are 40mg each with 5:1 active cannabinoids and a Delta-9 blend. One was enough to get me pretty stoned, and two would probably be pushing it. The Energy and Sleep gummies are Delta-9 free, so they won't get you zapped. Energy has 5mg THCV and 5mg CBC, while Sleep has 20mg CBD and 5mg CBN.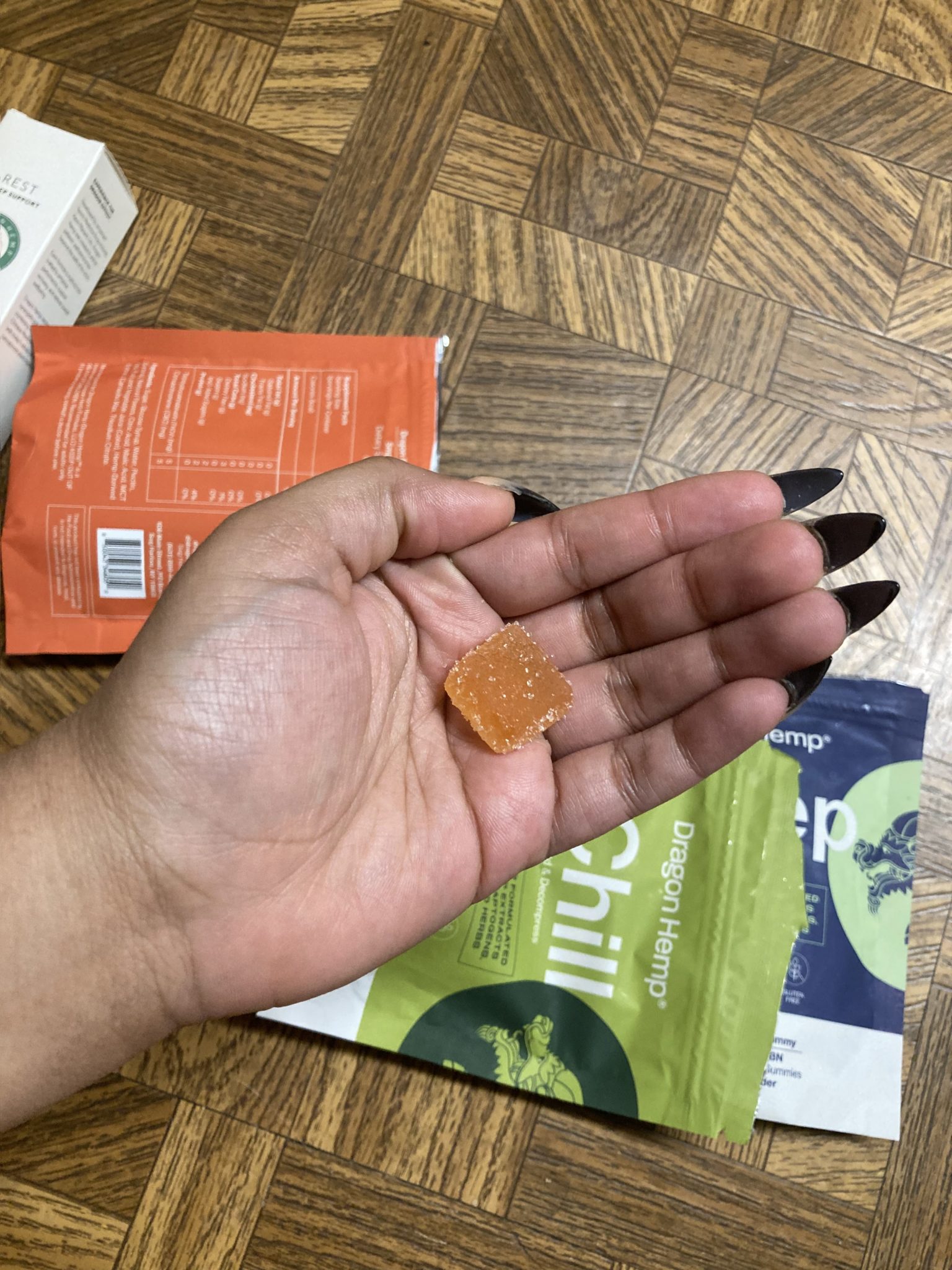 The gummies have a luxe taste with unique flavors
For me, gummies are all about flavor. I don't want to bite into what tastes like a giant candy nug. Dragon Hemp has great flavors. Energy is a delicious orange cream, Chill is a tangy grapefruit, and Sleep is blackberry lavender. Sleep is definitely my favorite of all three.
The Hemp Oil has a smooth hemp taste and goes down smoothly.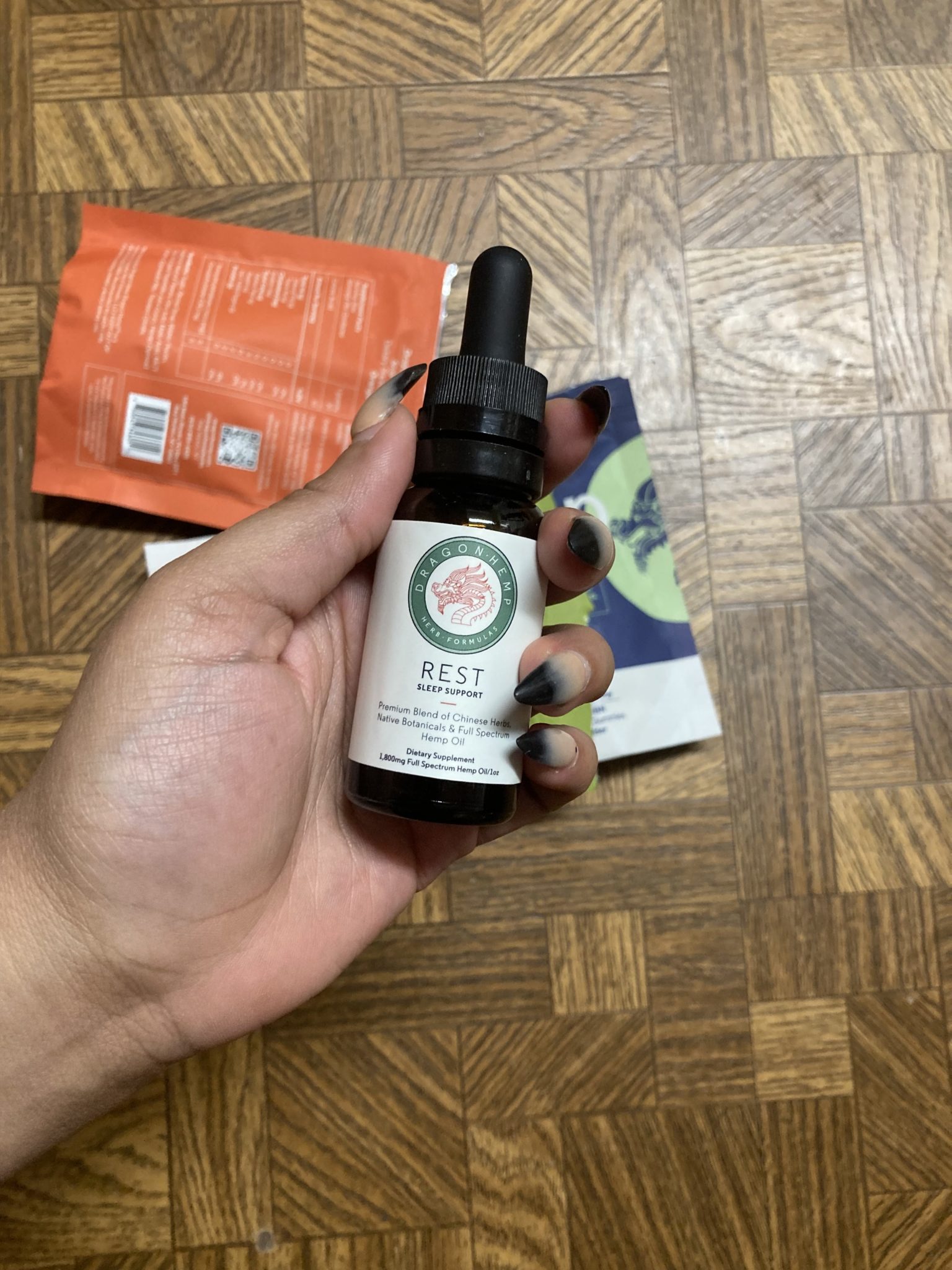 Dragon Hemp helped me catch some zzzs and feel more focused
Every product I tried did what was intended. As I mentioned before, chill packed a little more punch than I expected,  but everything worked pretty well. The Energy gummies say they "enhance stamina." I ate one early in the day and I felt a little more pep in my step than usual, which makes it a great replacement for morning coffee. I'd definitely use the Chill gummies on a day you don't have much to do. I wouldn't pop one of these on a stressful day at work if you're trying to be productive. 
I took a sleep gummy and a dropper of the Sleep Support CBD oil. The CBD oil is pretty potent by itself at 1800mg per 1oz. I took both so within an hour I was nodding off. I slept throughout the night without any interruptions besides waking up to my cats' 3 a.m. zoomies. I'd say the gummies were a success. So, the verdict is these are super high-quality gummies that get the job done. They're a little on the expensive side, but the price is worth the quality. The Energy gummies are $60, the Sleep gummies are $50 and the Chill gummies start from $40. The tincture is a steeper price of $90.
You can find out more about Dragon Hemp and their products here.
Have you tried Dragon Hemp gummies? Let us know in the comments or on our forum.