REVIEW OVERVIEW

SUMMARY
CBD topicals are still weirdly a mystery to me. The idea of getting the effects of CBD through your pores via salves, lotions, and sprays sounds like something out of The Magic School Bus. However, thanks to Dr. Kerklaan Therapeutics I believe in the power of CBD topicals. Let's examine how the products wowed me and saved me from a terrible toothache.
Check out our video review of the Dr. Kerklaan Therapeutics Topicals here.
Pros:
All of the products smell good
They're lightweight
They work fast
The website has good deals on products
Cons:
The purpose of some products is a little confusing
Recommendations: None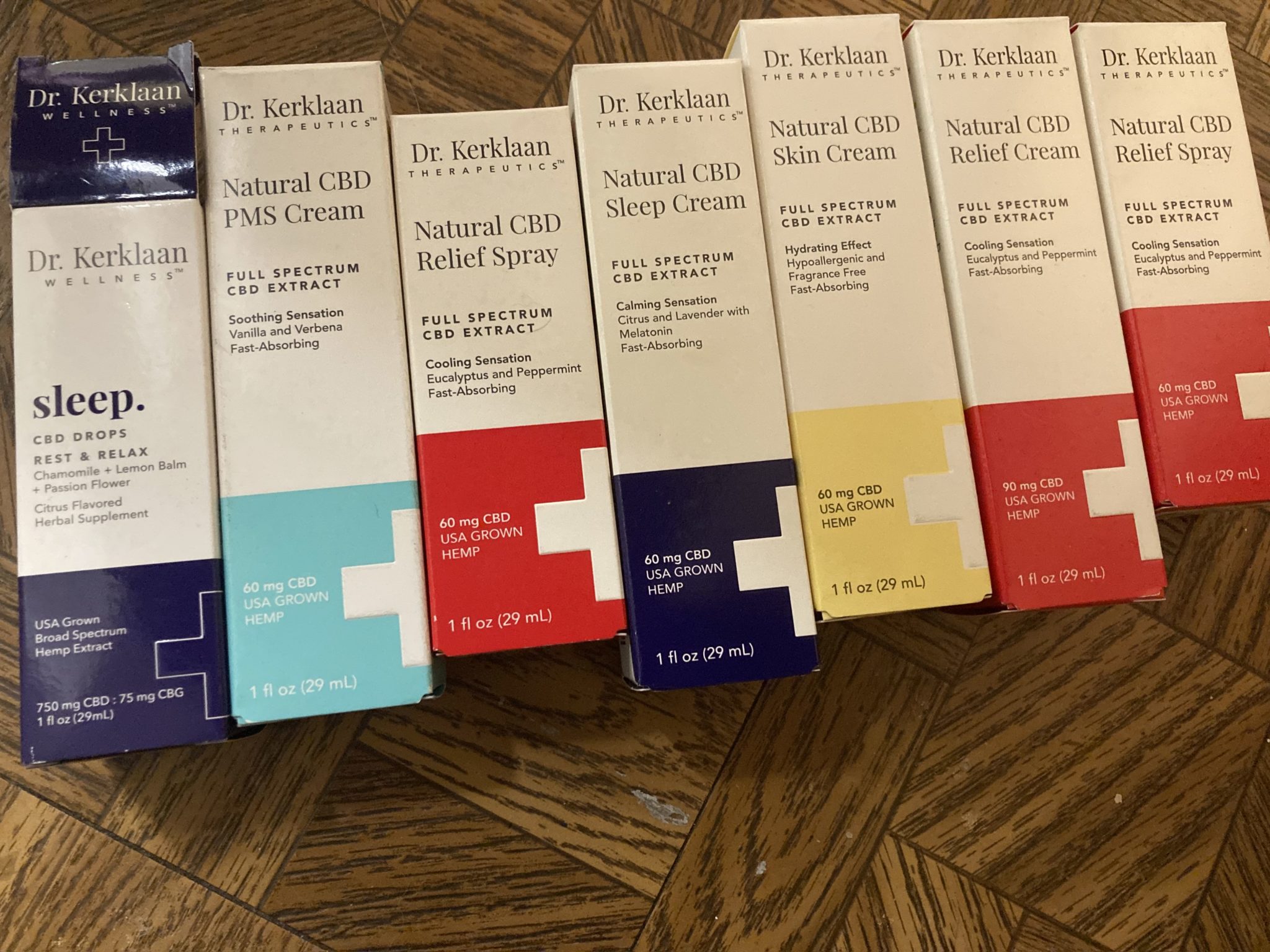 The products are potent, kick in fast, and smell amazing
We got to try topicals and drops from each category: Sleep, Skin, Relief, and PMS.
Here's what we got to try:
All of the products smell good and are super fast-acting. I felt the Sleep Drops kick in within an hour and it made me have a smoother sleep. I also didn't wake up groggy or full of brain fog like some sleeping aids will cause. Also, the products smelled really good and weren't overpowering. My favorite was the Natural CBD Sleep Cream which smells like Citrus and Lavender…if Heaven had a smell it would be that.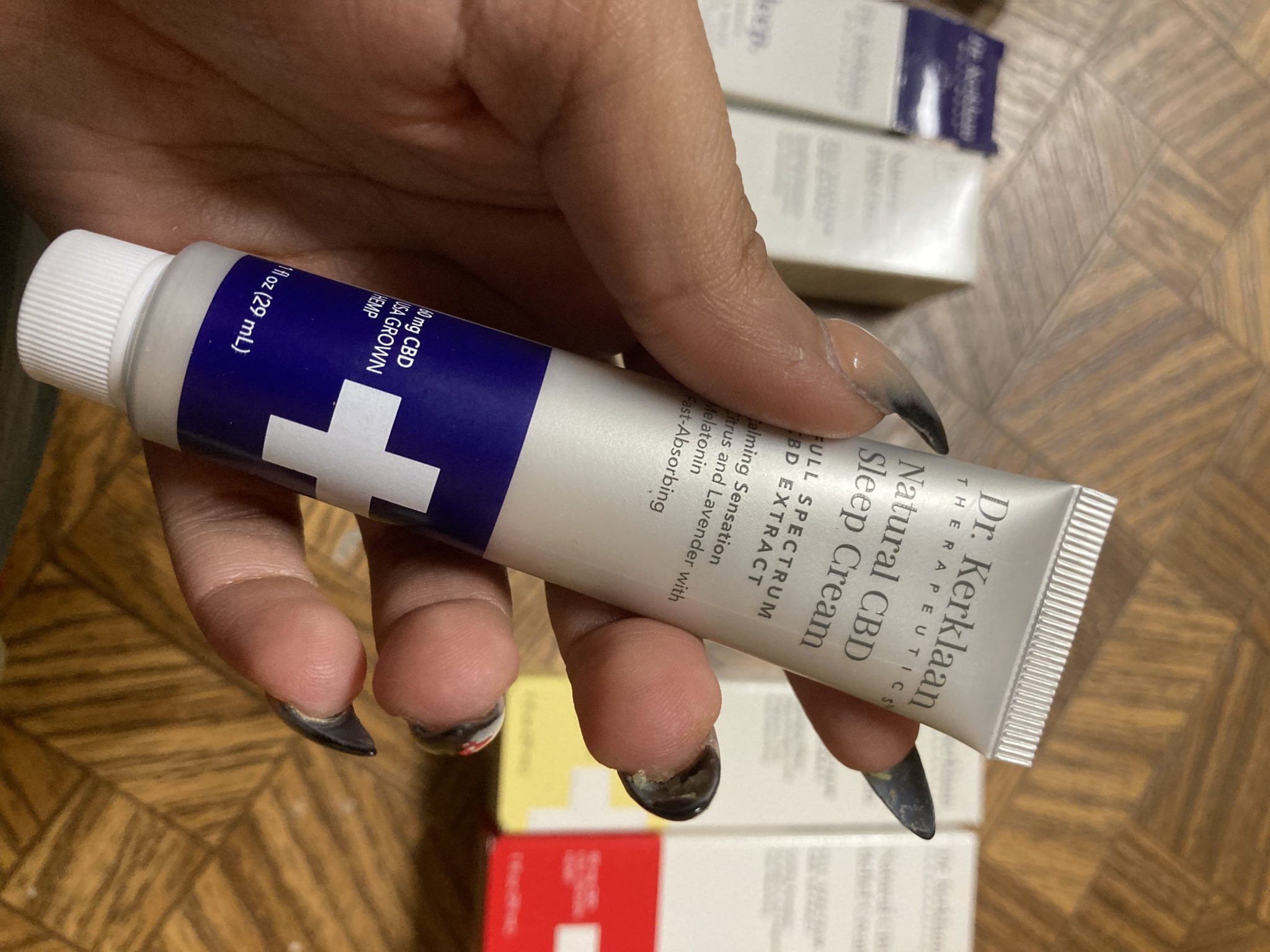 Some packaging doesn't make it clear what each product is used for
Sure, some of the packaging is straightforward. We know what "Natural CBD PMS Cream" would be used for. Or, "Natural CBD Sleep Drops" would be used to catch some ZZZs. However, the "Natural CBD Skin Cream" and "Natural CBD Relief Spray" are a little more mysterious.
Is the skin cream for moisturizing? Joint pain? Is the relief spray for itching? Pain? Both? The packaging doesn't explain. But, I guess you can use trial and error by trying it for different ailments. 
The Natural CBD Relief Spray saved me from a night of tooth pain
My dentist told me last month that I need my wisdom teeth removed. I thought, "Eh, I can wait." I found out the other night that the dentist was most definitely right. My back tooth started to ache and I had no idea what to do. I sifted through the Dr. Kerklaan products and found the Natural CBD Relief spray. I gave it a spray on the back of my jaw (outside, not inside my mouth) and just prayed to the universe that it would work. And, to my surprise it did. After a while, the pain subsided. I'm not sure how it worked, but it indeed was a savior. So, I can attest that this is a great pain reliever for headaches, toothaches, or whatever pain you might have.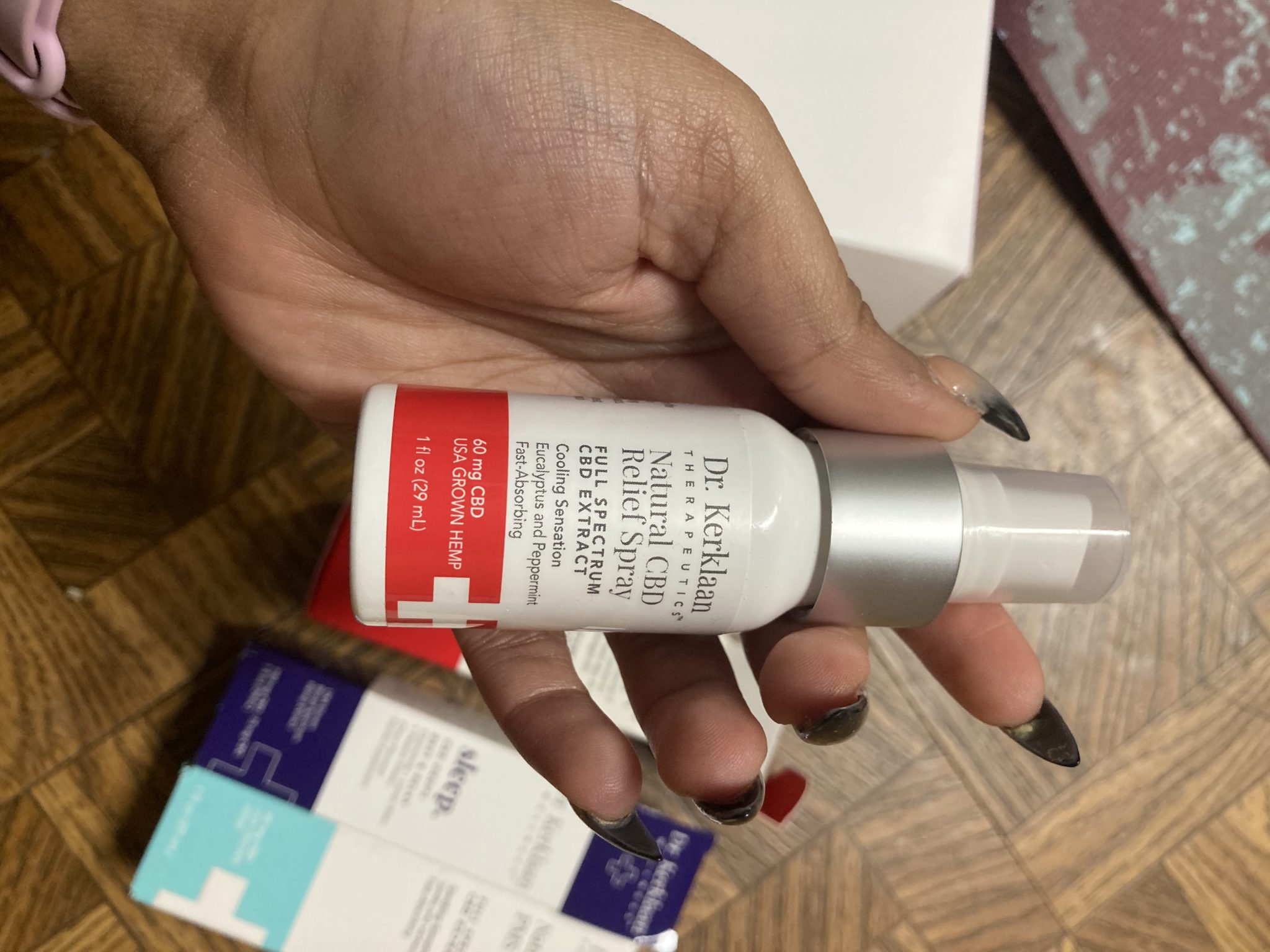 Conclusion 
In conclusion, this is a great collection of topicals and drops. If you're looking for a natural way to help your aches and pains, check out Dr. Kerklaan Therapeutics. 
Dear ladies, have you tried Dr. Kerklaan Therapeutics Topicals? Let us know in the comments or on our forum.