REVIEW OVERVIEW

SUMMARY
I recently got sent a new Pre-Heat Disposable from Delta Extrax and honestly, I knew it was gonna be good before I tried it. I think Delta Extrax might be my favorite brand of THC vapes overall. And I will probably rank them at some point but that's a conversation for another day. As is standard for Delta Extrax, the design is top-tier. The vape is all white with a single button and the use of negative space to add the logo and a window to be able to see the live resin. Also, the holographic pink pot leaves on the box are just really cool looking.
You can check out our video review of the Delta Extrax Pre-Heat Disposable here.
Pros:
Cons:
Recommendations: None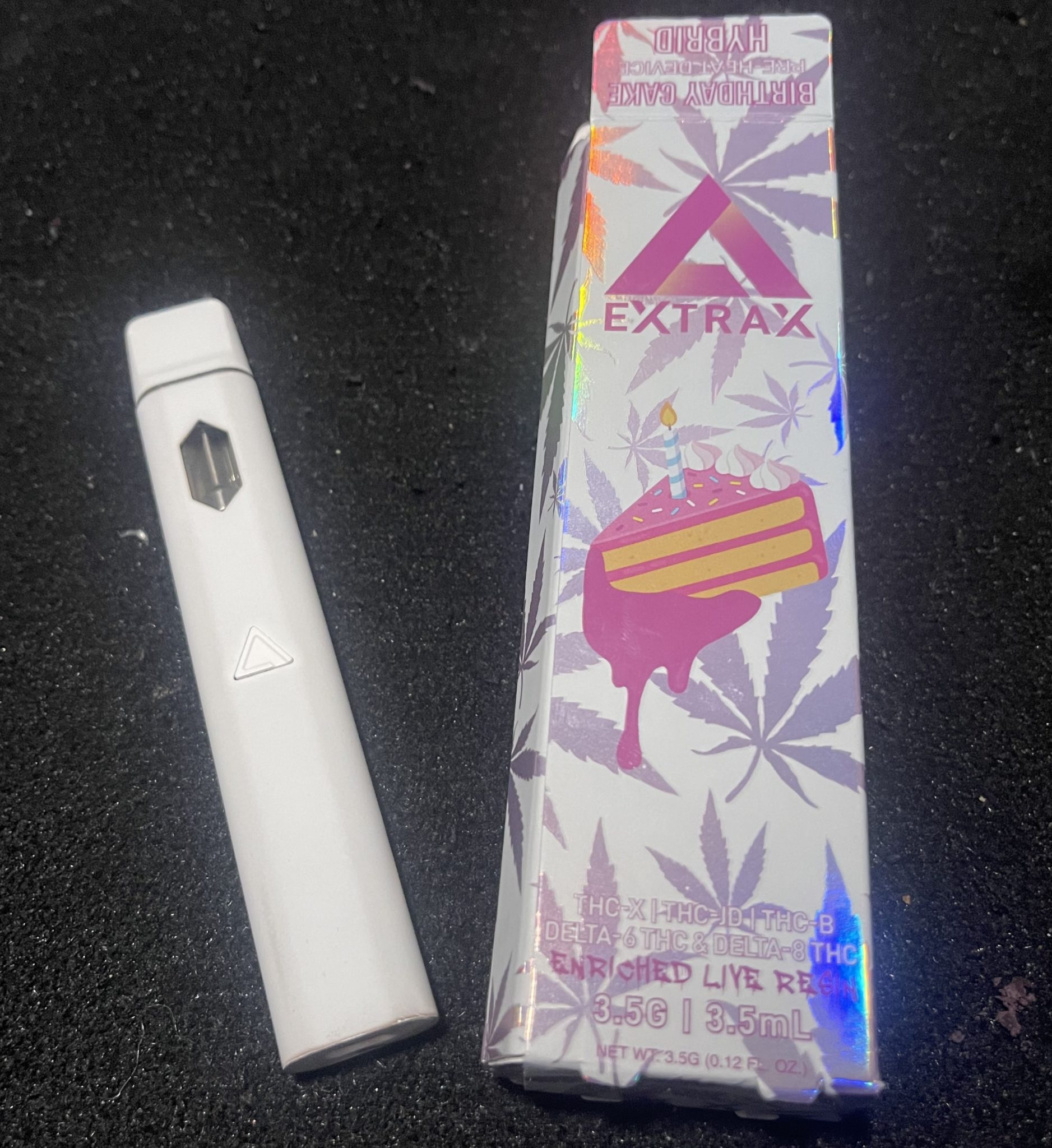 This disposable has a whooping 3.5g
Anyway, the birthday cake disposable vape is great.  It's 3.5G which is awesome. I don't think I even realized there were carts with that much live resin. To be honest I don't think that I need it but I love it regardless. It feels like similar energy to smoking a 7-gram blunt. I know I feasibly can only get so high at one time, but that makes it no less cool.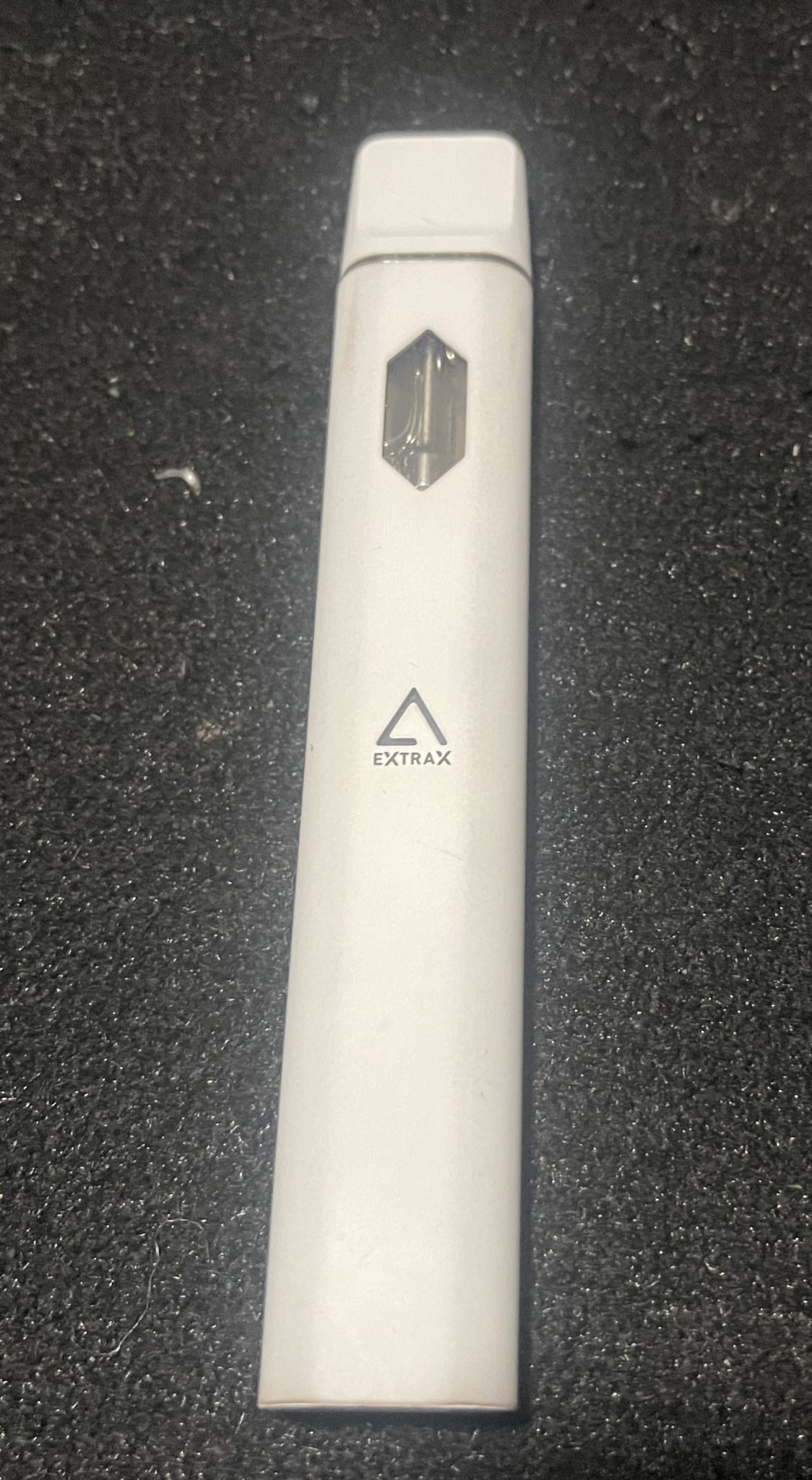 Smooth and tasty
I really like the smoothness and flavor of this. It reminds me of the cake batter ice cream flavor from Cold Stone. The smooth taste of this one definitely makes it a more pleasurable experience. This is only heightened by the addition of the pre-heat function. I don't think I've seen a disposable vape with a pre-heat function before either. With two quick clicks, you get an even better hit than you normally would. Another great feature of this disposable is that it charges via USB-C. Mine did not come charged enough to work but it didn't take long to get a quick charge.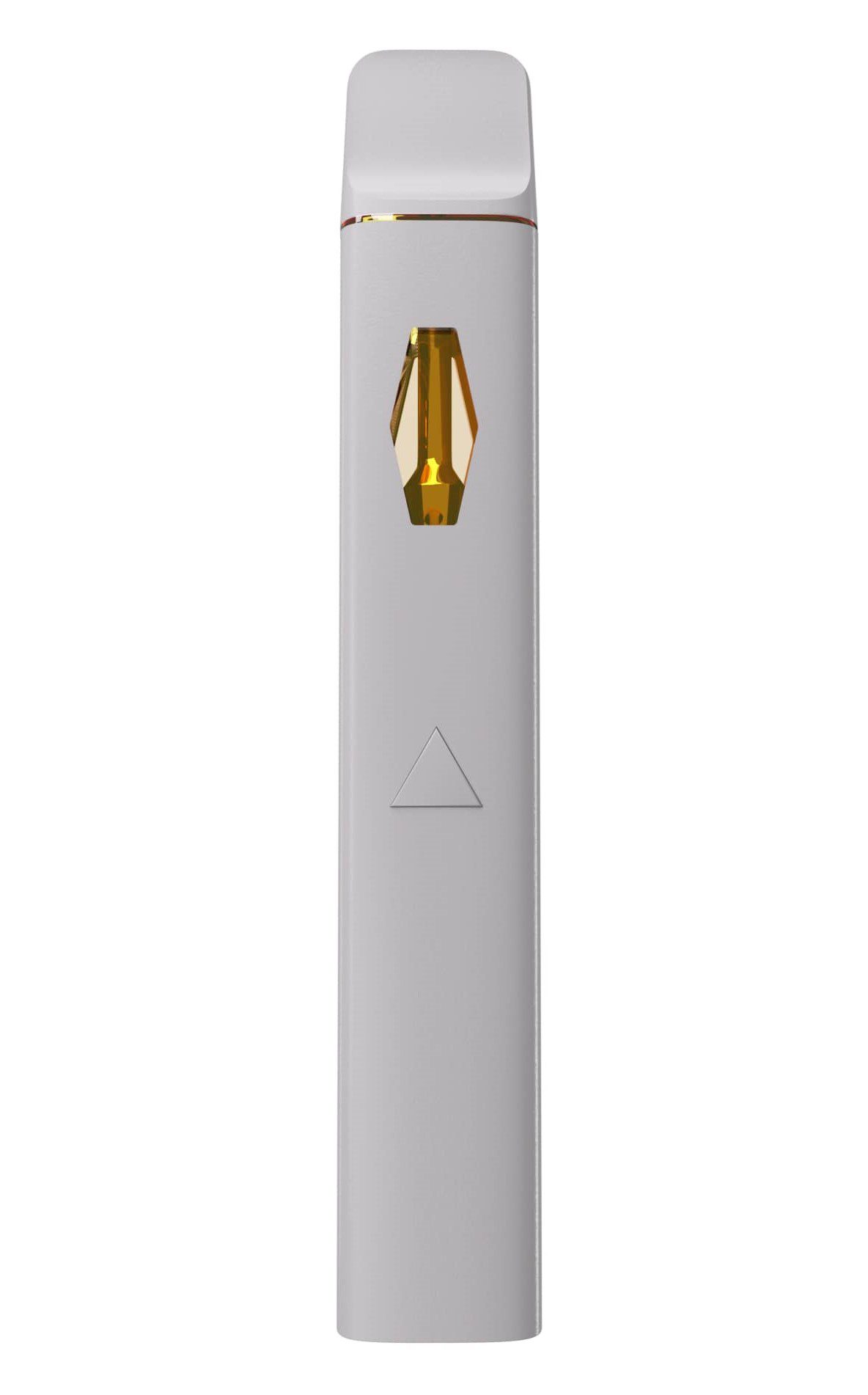 Its a bit bulky but for a good reason
There really aren't too many downsides to this one. If I had to pick one thing it's that the vape doesn't fit that nicely in some of my smaller pockets. I can usually get around because men's clothes usually have pretty big pockets. But anyone wearing women's clothing might need to have a bag or something to hold this because some of those tiny pockets will not cut it. But in my opinion, any inconvenience is made up for by the fact that this is a 3.5G disposable.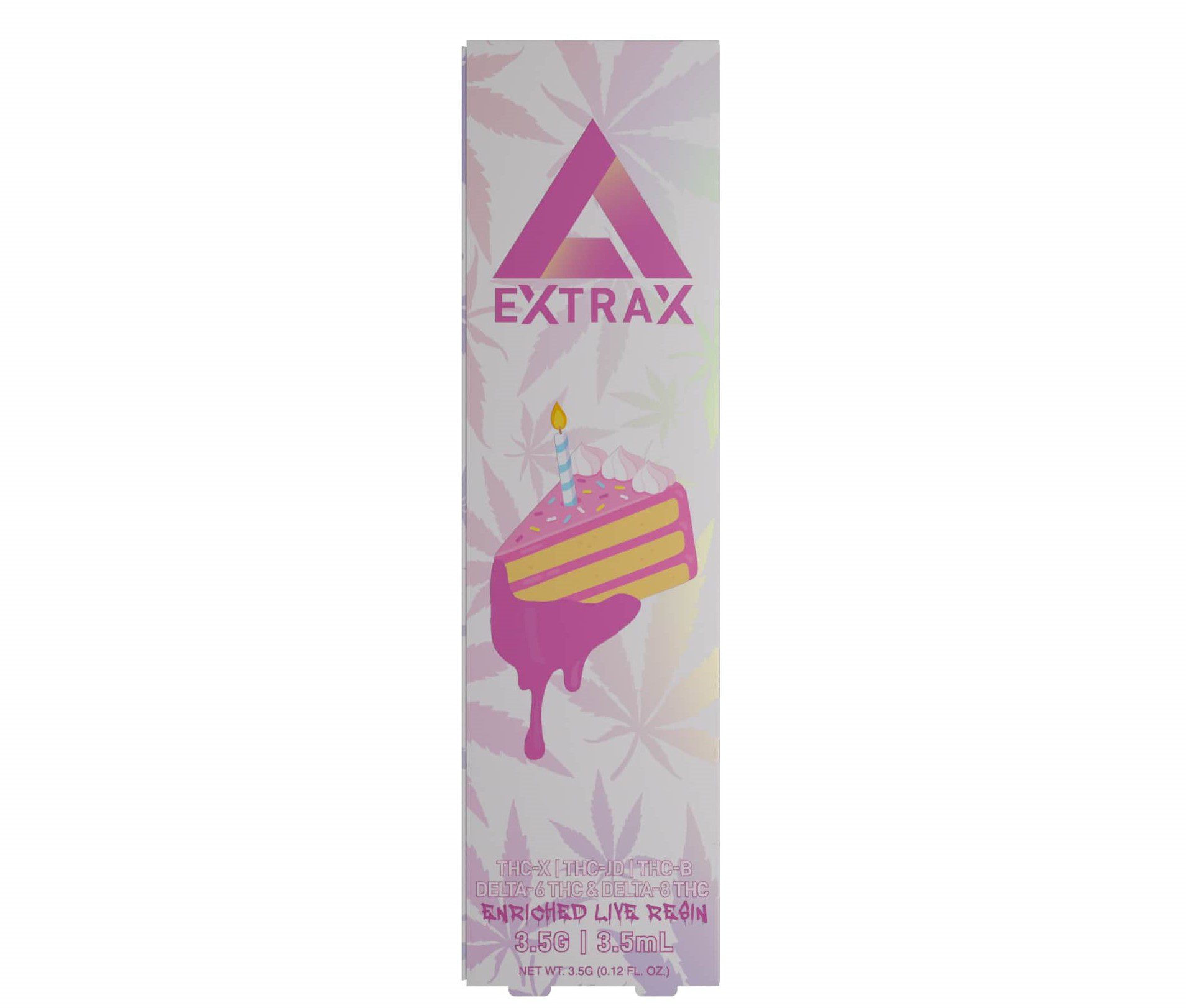 Standard effects
As far as effects this one felt pretty standard for a hybrid. It wasn't too intense of a head or body high. It was just the right combination of both in my opinion.  I would definitely recommend this to anyone who wants a long-lasting quality disposable and enjoys a bomb flavor.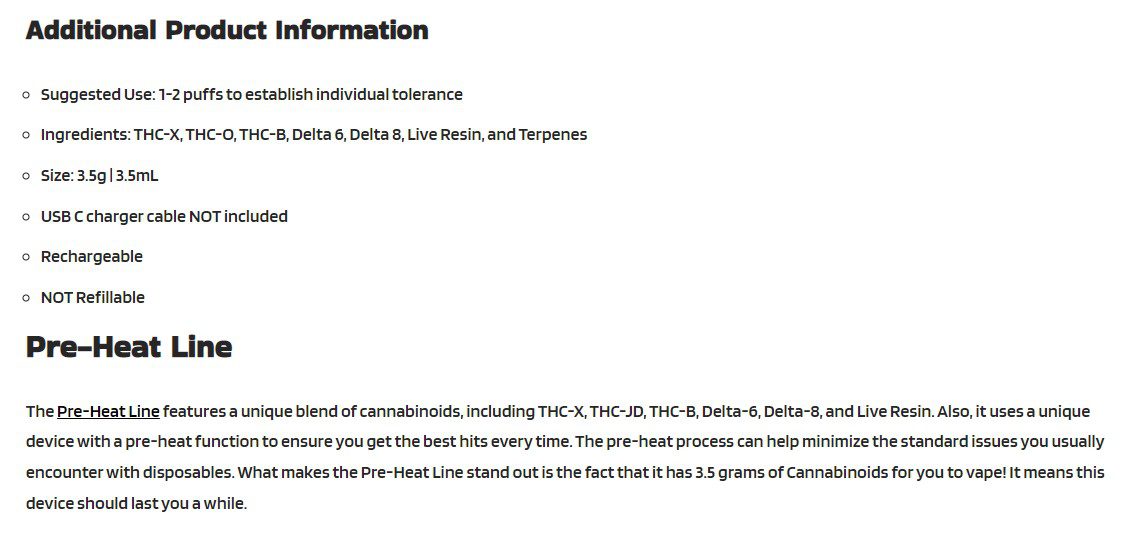 Concluding this review
Definitely check out the other products on the Delta Extrax website as well. I have gotten at least 3 or 4 products from them at this point and every single one is great. I think my overall grade for this would be 8.7 out of 10.  It's got a great design, and flavor and gives you a nice high that still allows you to manage whatever tasks you might have planned for the day. The retail price of this disposable is $49.99. 
Have you tried the Delta Extrax Pre-Heat Disposables? Let us know in the comments or on our forum.