REVIEW OVERVIEW

SUMMARY
Today I got a package in the mail from MunchMakers, grinders, SCORE!!!
I've been using the zinc grinder for a few days now and I can not believe how easy it is to use smooth twisting. Unscrewing it is easy too, and with my bad wrist, this is important. The blades on this grinder are very sharp, showing what quality it is. I shredded sticky bud with ease, making a nice supply of easy-to-burn flower. So it may look like any old grinder, but in moments of use, you will change your mind. The fine-looking logo on the top of the grinder was cool. I love having merch with this logo on it to show my friends. Would I pick this up on the streets, heck yes, it's so nicely put together.
Pros:
Quality built

Easy to use
Very sharp blades
The logo is not a sticker, it'll last a long time
Cons:
The website is a bit buggy to find information
No clear retail price
Recommendations: None
You can check out our video review of the MunchMakers grinder here.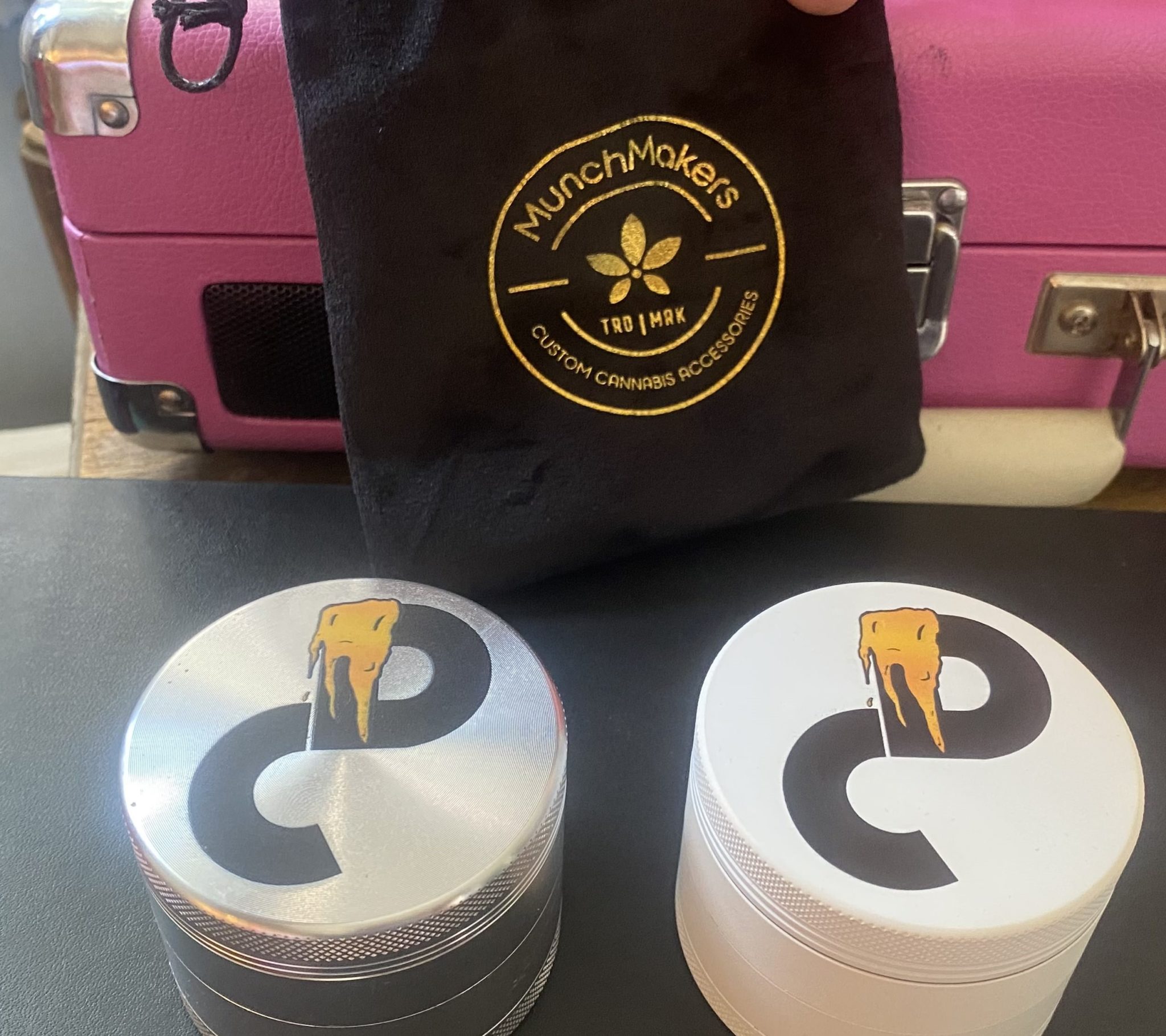 The price for what it is unclear unless you are a company
We grind up a lot of flowers in our home and this new grinder from MunchMakers is fantastic to have and to use. Its Basic design is clear and cut what it does and what falls where. This 5-piece grinder has the option to remove the middle screen for more compact use, perhaps on the go. It is also a good grind for rolling a joint, the consistent cut of the ground flower is perfect for all uses. I like very much how you can see through the screen to the kief, so you know what you're collecting. You can also tell it was laser cut, as it screws together and apart with such ease. Even though it's a bit larger and heavier than a plastic grinder, it's worth its weight in gold!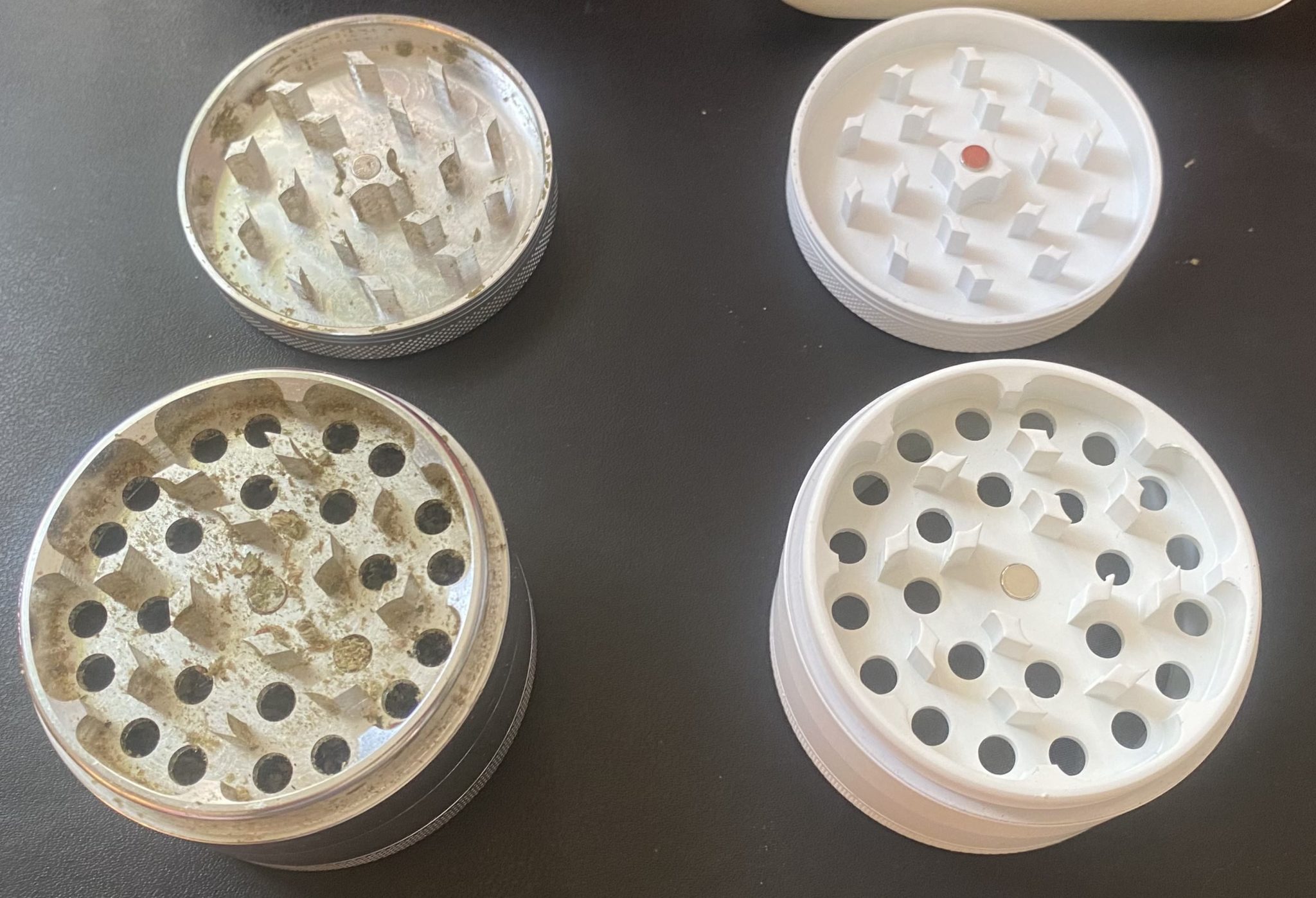 The use of this product is great!
From the second I took it out of the bag I could tell this was a top-drawer kind of product. It had just the right weight and such precision craftsmanship just says, "I'm going to last you a long time and do a fantastic job the entire time." It twists easily, with 4 twists you can grind up a ¼ oz and roll that blunt. Getting to the flower is easy too as the screws at the meeting points are cut exactly, making for smooth and easy use. I give this product a 10 out of 10 for what it is, and an amazing grinder with a cool logo added to it. 
Length of time I'll have this?
We go through about an Oz of flower a week, so that is a lot of grinding every day. Normally we tend to go through grinders every six months, over a year with quality on, such as this. So I feel safe to say that this grinder will give me a lot of good use in the year to come or maybe two!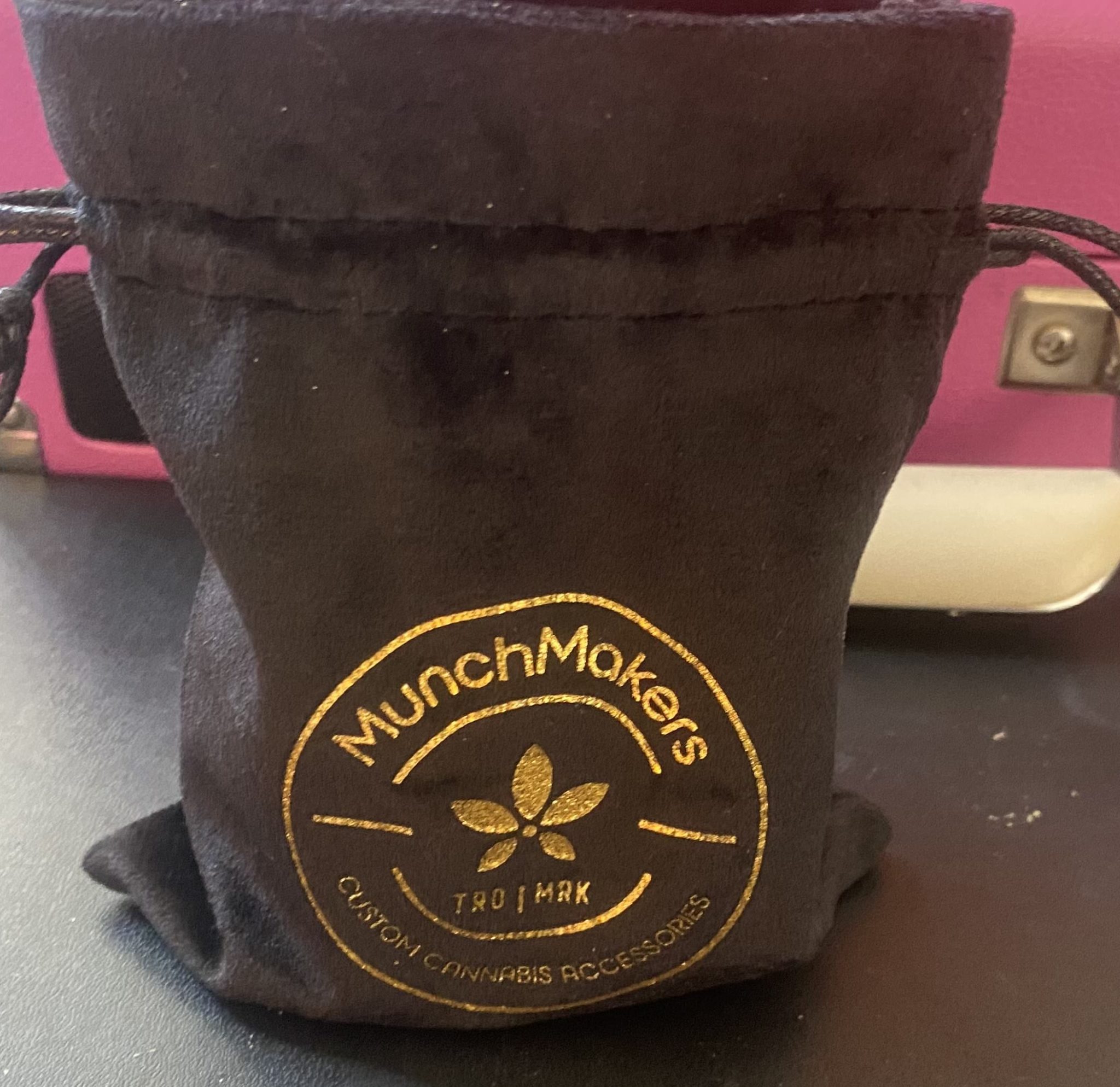 Will I be using this brand again soon?
If I was in the market for a grinder and shopping on the streets, I would most likely pick this up, depending on what the markup may be, but as it'll last me a while, I'm not worried. 
You can find out more about MunchMakers products here.
Have you tried this grinder? Let us know in the comments or on our forum.