REVIEW OVERVIEW

SUMMARY
I got sent a few carts from Delta Extrax. These two-gram carts fit most standard 510 threaded batteries. I tried the 24k Gold Punch and the GSC. Both of these carts are 2G each which has become my preferred size since learning they existed a few months ago. aside from knowing you aren't running out of live resin any time soon, I feel like the 2G carts just look better on my 510 batteries. Each of these carts is a blend of different cannabinoids including Delta-11 THC, Delta-10 THC & THC-H. Both carts are hybrids and despite this commonality, they feel like they have distinctly different effects.
You can check out our video review of the Delta Extrax Delta 11 THC Cart Review here.
Pros:
Solid taste
Decent strength 
Big carts (2g)
Cons:
Recommendations: None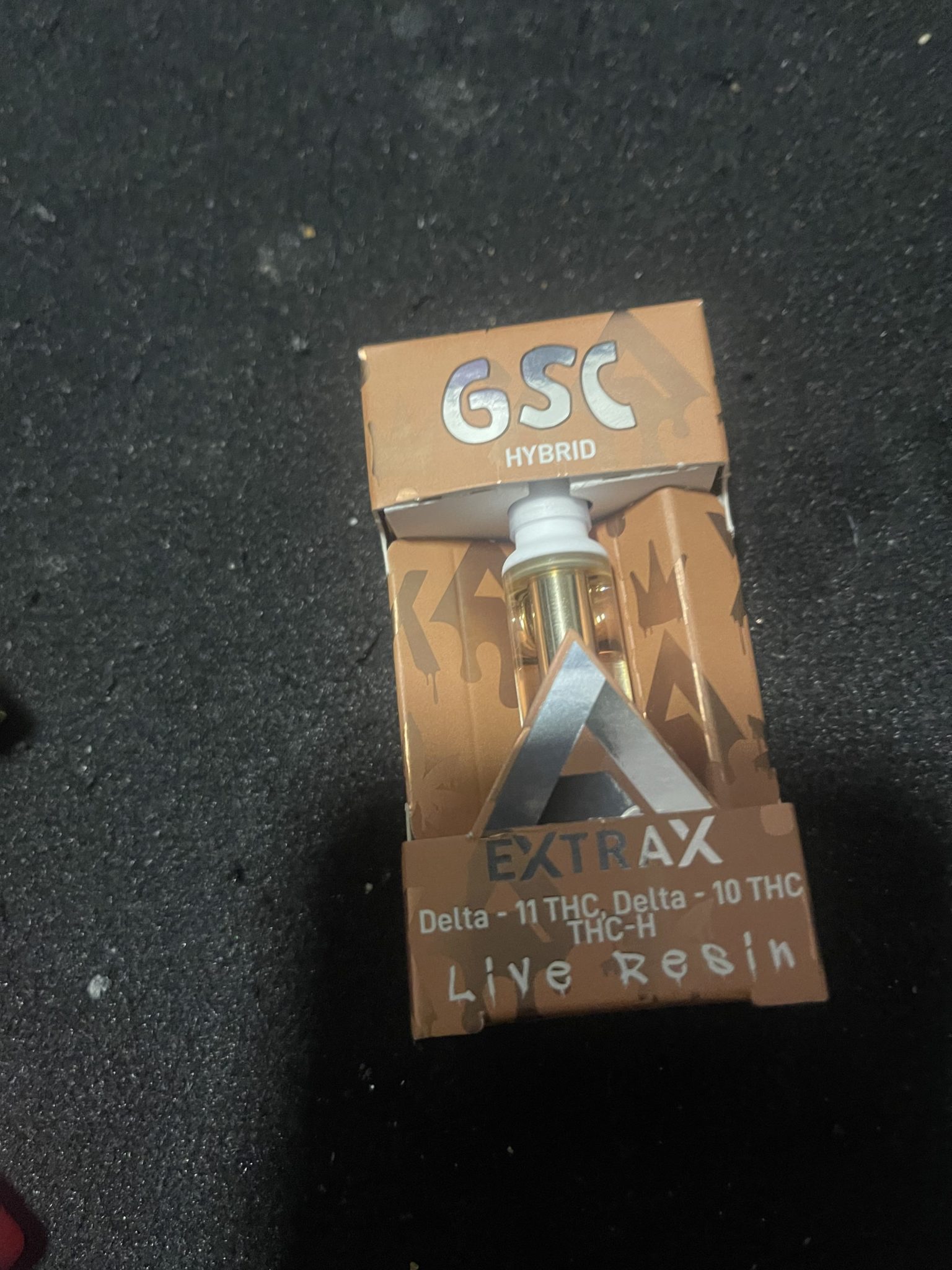 24K gold punch tasted better than GSC
The 24K gold punch was the first that I tried. This is a really solid flavor. It really just tastes like fruit punch so I immediately have to put the flavor at a 9. I also like the effects of this one specifically because it feels like an appropriate amount of an energy boost for me to be out and about. I know it's labeled as a hybrid but it really feels like it's leaning Sativa. This strain also has the creativity boost I feel is the most useful and second-best part of Sativas behind a good laughing fit.
I was not as big of a fan of the GSC in terms of flavor or effect. It tastes a bit more minty and earthy than the other cart which is OK just not my preference. This cart also feels like it has different qualities to the high. It feels like this is more of a high I like to have at home in the comfort of my own space. The GSC feels like after the inhale I begin to sink into whatever surface I'm sitting or laying on. Not a bad thing at all, but I think when I want that effect I usually want some of the more anxiety-relieving effects that usually come with Indicas, and that feels lacking in this hybrid. However, it's still a good time regardless of it being a high where I'd rather binge-watch a show than anything else.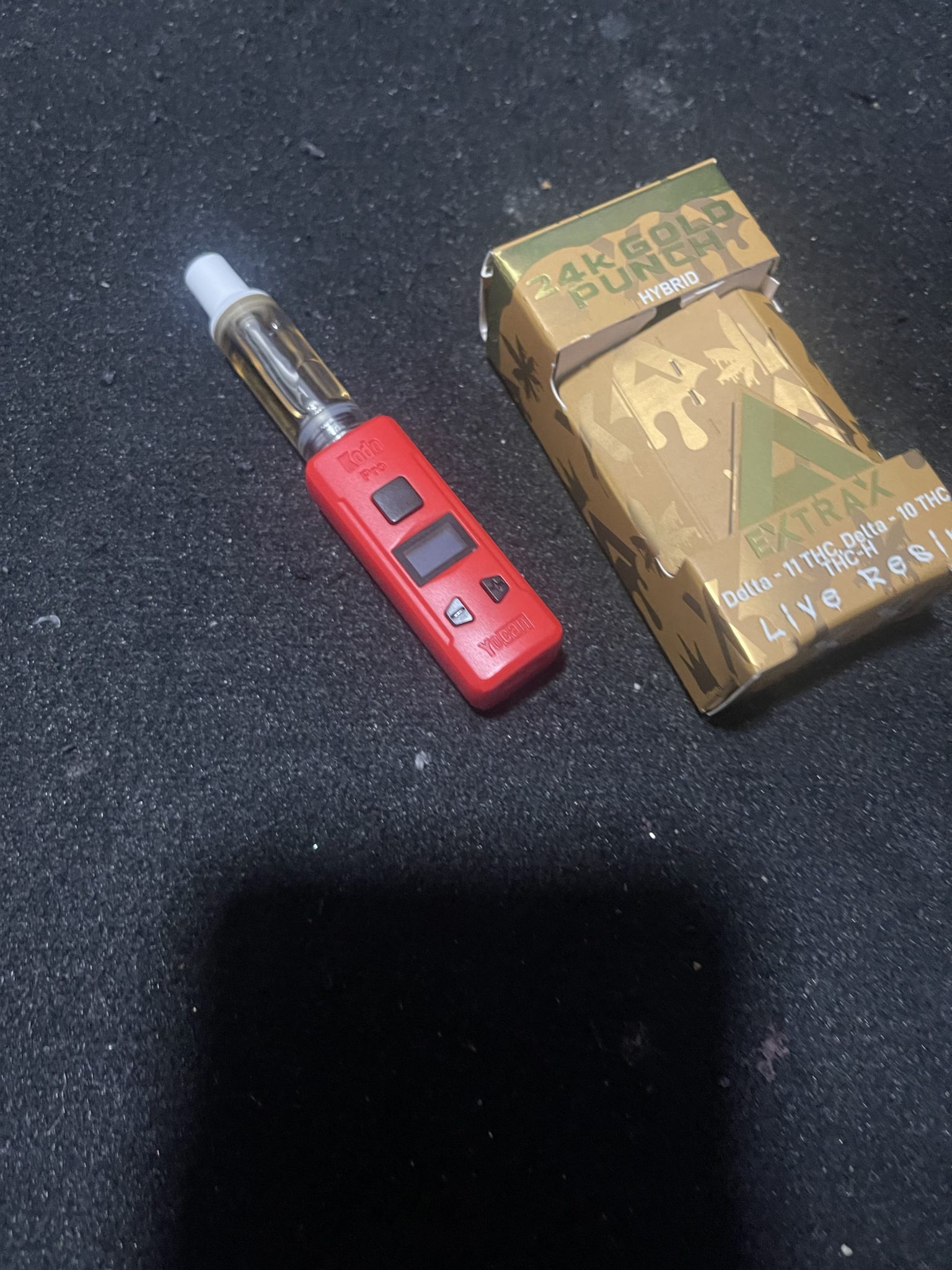 Effects were decent
Each of them feels like it has a pretty OK duration of effects from each hit. To be honest, it feels at this point I have tried so many vapes it's hard to tell when exactly the effects fully wear off vs just the peak of the high has passed.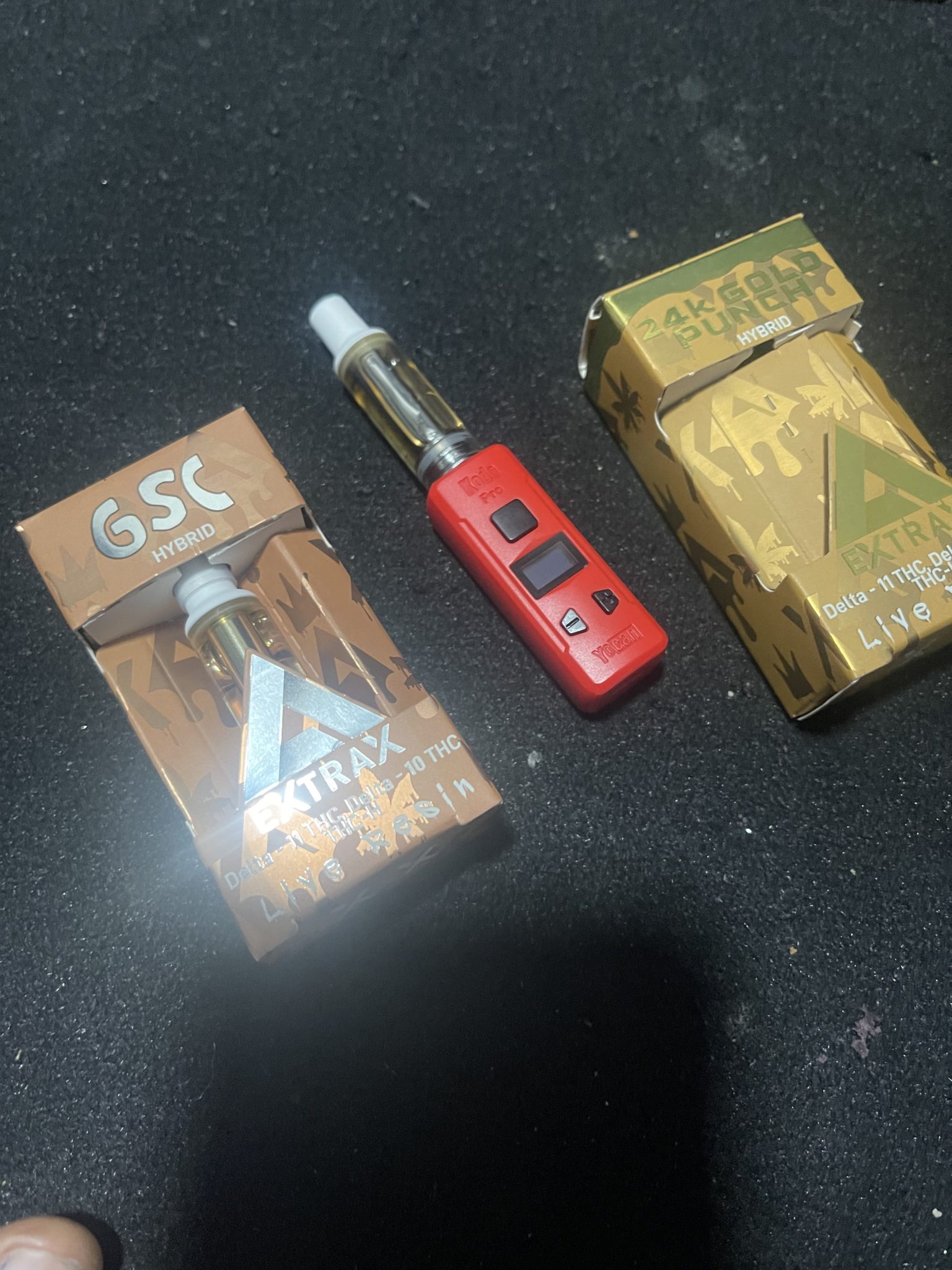 Concluding this review 
Overall these are two more quality products from Delta Extrax. If I could change anything it would be to make the GSC taste more like actual cookies and less earthy. I think I would also add a few more Sativa-like qualities to it as well. Although it is great as is to just chill and watch some cartoons (I chose to watch Static Shock today and the nostalgia is doing it for me). I would definitely make sure to check out these two carts and any other products on the Delta Extrax website.
Have you tried the Delta Extrax Delta 11 carts? Let us know in the comments or on our forum.