The cannabis industry is rapidly expanding as laws and regulations change worldwide. Future projections for Canada and the United States are booming, with European countries following soon after. This opens up enormous opportunities for cannabis businesses of all types, not just dispensaries, from marijuana farmers and growers to CBD product manufacturers.
As more states legalize cannabis use, being a first adopter becomes increasingly essential. As a result, capitalizing on the market now will position your cannabis brand for the future. Organic traffic is the most effective way to promote your company. You may be familiar with search engine optimization. 
Still, in this section, we will look at marijuana and CBD keywords to help you improve your online visibility to your target audience.
How to Do Keyword Research for CBD Websites?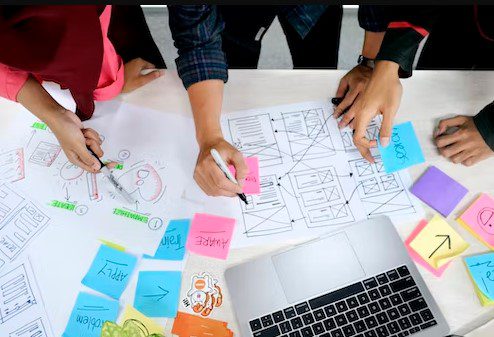 1. Keyword difficulty
Experts understand how to choose relevant cannabis SEO keywords that may help your project thrive, regardless of general optimization rules. 
These search terms have many user searches but a low keyword-difficulty parameter. It is a rare and specific circumstance, but it is possible if you entrust the task to a reliable and professional Cannabis SEO Agency. Despite these phrases being rare, finding them will help you drive qualified leads.
2. Search intent
Search intent is one of the first factors to consider when selecting CBD keywords. If the keyword used in the content does not match the user's intent, they will leave the site immediately. This will be noticed by the search engine, which will recognize that your cannabis company website is unrelated to the keywords in the content. As a result, your platform's ranking will suffer.
10 best CBD keywords to improve your online visibility to your target audience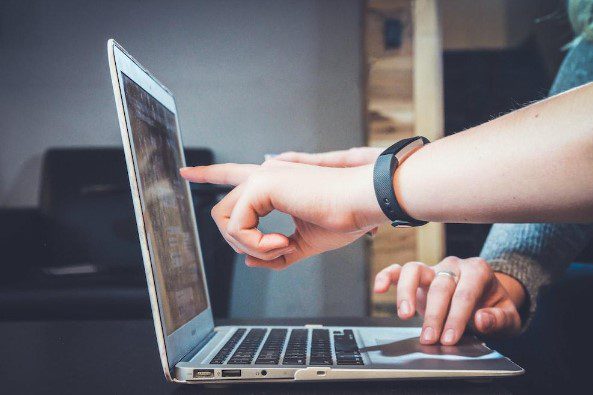 1. Near me
The phrase "near me" is especially important for stores and dispensaries. If you sell cannabis, you can include the phrase "near me" to help you find customers in your area.
2. CBD gummies
Customers would like to know the various ways of consuming CBD. CBD gummies are one of the most used ways to consume CBD. It is discrete, and one can easily control the dosage, making it ideal for both beginners and experts. Including the phrase, CBD gummies in your keywords would help boost your ranking, as people are always on the lookout for new ways to consume controlled CBD.

3. Cheapest or best
Many customers look for the best-rated products or those you can purchase for the least amount. Ranking for the keywords "the best product" and "cheap product" effectively attracts visitors. If you sell cannabis products online, you should consider doing so.

4. CBD effects
Many customers would want to know the effects they would get when they consume CBD. Including 'CBD effects' in your keywords would help in your ranking. Customers would always be looking for CBD consumption effects before consuming CBD products; hence, using the phrase 'CBD effects' in your keywords would help with your ranking.

5. Brand name
It is critical to promote your brand. If someone searches for your website, there is still a chance that a competitor's site will appear higher in the SERP. Therefore, along with the top CBD keywords, do not overlook your brand. In this regard, developing a name that is memorable and easily associated with your activity is critical. This increases the likelihood that your clients will remember it.

6. CBD vs THC
Many customers don't understand the difference between CBD and THC. Including CBD vs THC in your keywords will increase your ranking.

7. Buy
Unquestionably, if the user's request contains the word "buy," these are potential customers. As a result, including "buy + product" or "order + service" in your target keywords is critical for your website's ranking.

8. Cannabis for Dogs
Cannabis has some health benefits for pets. Customers would want to know the benefits their pets would reap off cannabis ingestion before they give it to them. Hence equipping your online shop with cannabis for dogs as a keyword would boost your rank as customers would engage with your platform while researching CBD for their pets.

9. CBD gummies review
As mentioned, CBD gummies are one of the most convenient and enjoyable ways to consume cannabidiol (CBD). They're simple to dose (no measuring or droppers required), portable, discreet, and tasty, making them an excellent choice for those looking to experiment with CBD for the first time.
It's important to note that not all gummies are created equal. Customers search for CBD reviews to know what legit brands produce quality products. Having CBD gummies reviewed as part of your keywords would help your ranking at such a time.
10. CBD for anxiety
There is a huge number of people in the world suffering from anxiety. Fortunately, cannabidiol (CBD) has been shown to alleviate anxiety. This benefit is supported by research, with several studies confirming the positive effects, CBD can have on various anxiety conditions. 
According to a recent Forbes Health survey of 2,000 U.S. adults conducted by OnePoll, 51% of U.S. adults who use CBD do so to help relieve anxiety. Hence having CBD for anxiety in your keyword would increase your ranking.
Bottomline 
Every day, consumers search the Internet for CBD and cannabis-derived products. Search engines are the most important tools for this. People are more likely to visit your website if it ranks higher in SERPs, particularly if you own an online cannabis business. Besides, obtaining quality backlinks, domain age, user behavior, traffic, and other factors impact your SERP.
Finding cannabis-related keywords and selecting the best ones requires more than SEO knowledge. To be successful, it is highly recommended that you delegate this task to an expert.