REVIEW OVERVIEW

SUMMARY
Today, we will take a look at the Daily High Club subscription box from May 2021. Daily High Club currently offers some of the best selection of bongs, dab rigs, various pipes, and accessories. We have previously reviewed a few of their past subscription boxes here. For this Daily High Club review, we will take a peek inside the Jurassic Sesh Subscription Box from May 2021.
Pros:
Slightly more variety than other boxes
Improved overall quality since 2018
Better designed glass with stronger quartz
Different pricing tiers
Affordable value
Cons:
Recommendations: None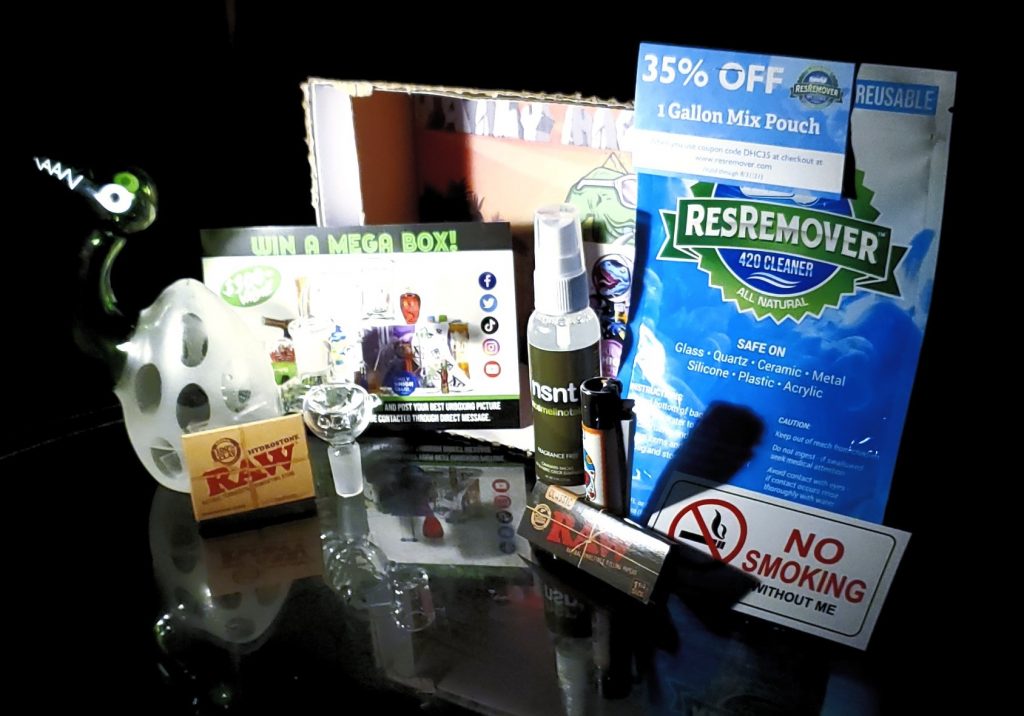 The Daily High Club May subscription box includes the following:
One 14mm Glow in the Dark Seshasauras glass bong/dab rig with female joint
A 14mm male quartz banger
A pack of RAW Black 1 1/4 rolling papers
Nsmt odor eliminating spray
A set of Daily High Club stickers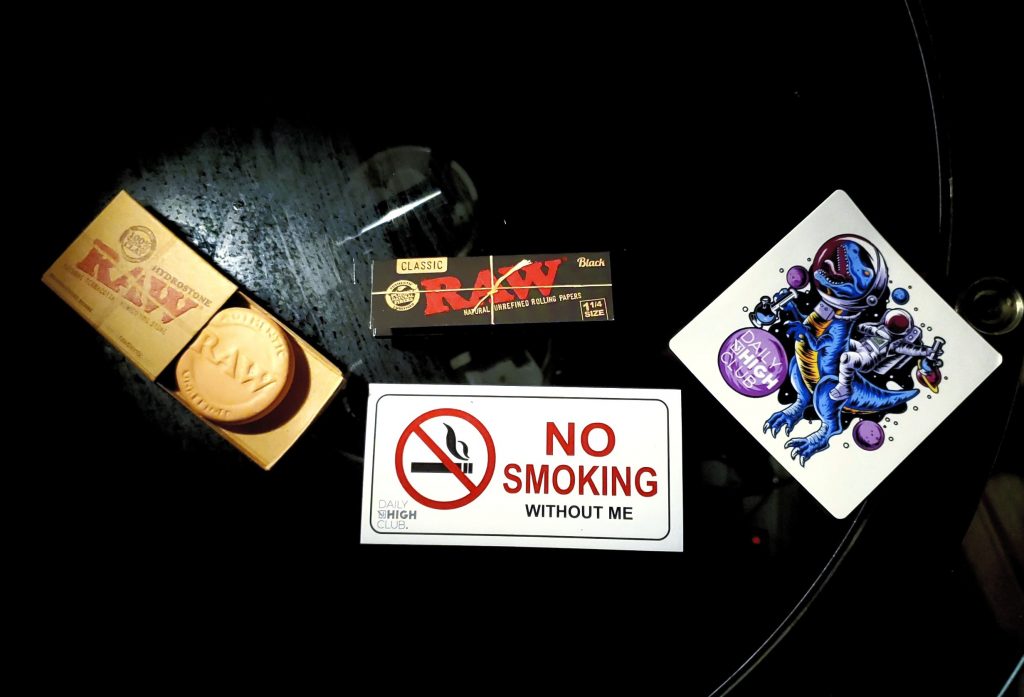 The Daily High Club offers three differently priced options for their subscription boxes 
Opposed to the regular monthly subscription boxes from Hemper, The Daily High Club also offers a system of three separate and differently priced tiers for their subscription packages: El Primo, Connoisseur V2, and Rawsentials. The El Primo (currently priced at $29.99) feels like the most essential package for the everyday smoker. The Connoisseur V2 (currently priced at $19.99) looks like the ideal package for the casual smoker. The Rawsentials (currently priced at $9.99 per month) package is mostly geared towards anyone who smokes herbs more often than extracts.
Currently, the July subscription box includes the following:
14mm Mini Anodized Ripper Bong/Dab Rig
Elements "Red" 1 ¼ wide rolling papers
Formula 710 glass cleaner
A set of custom Daily High Club stickers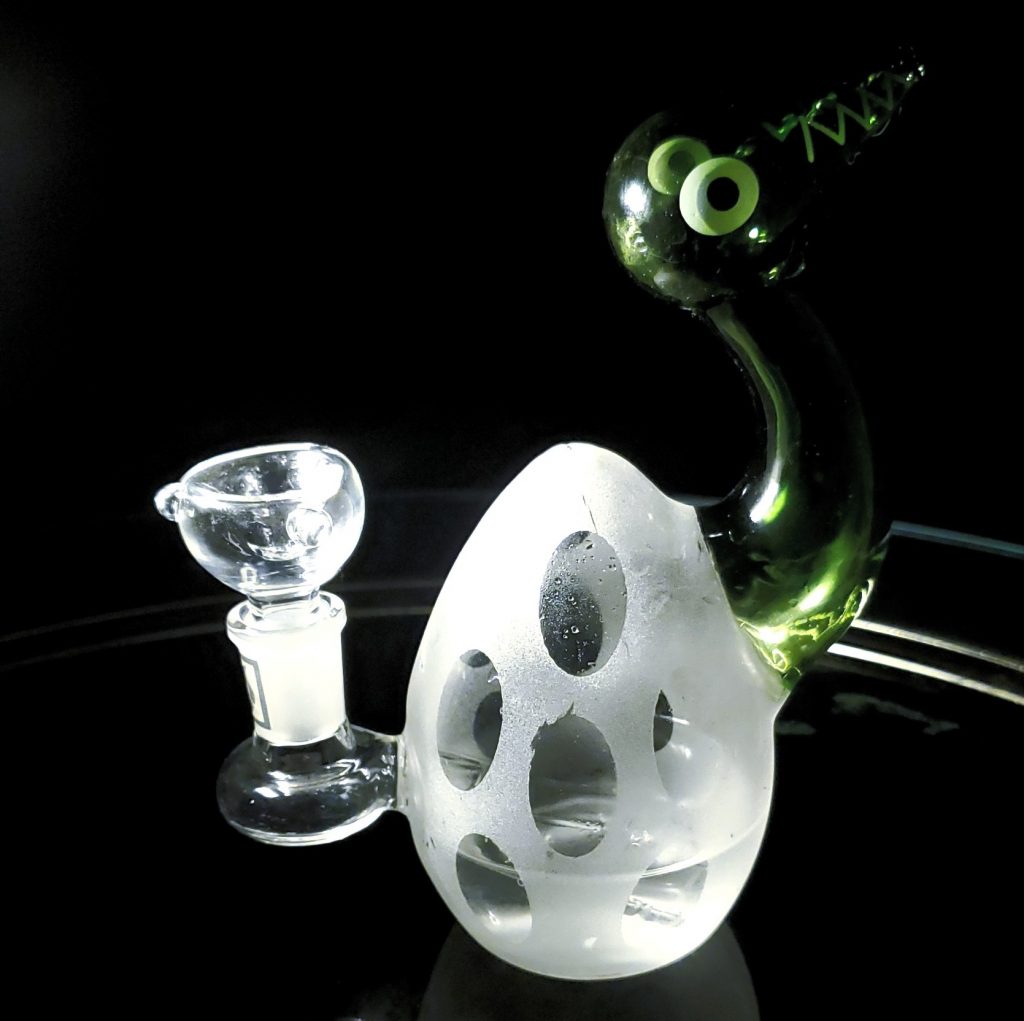 The El Primo is the best overall value for the buck while the Connoisseur V2 is a solid choice amongst casual smokers 
Since their subscription boxes began in 2018, the variety of products remains relatively the same, while the quality of items has been improved since then. Each of the El Primo subscription boxes included a different kind of bong/rip with a glass bowl and quartz banger. Each of the Connoisseur V2 boxes includes rolling papers, wraps, lighters, hemp wick, glass cleaner, and odor sprays among other essential accessories. Finally, the Rawsentials package is for the herb smoker, which mostly includes rolling papers, filter tips, clipper lighters, and other assorted stickers.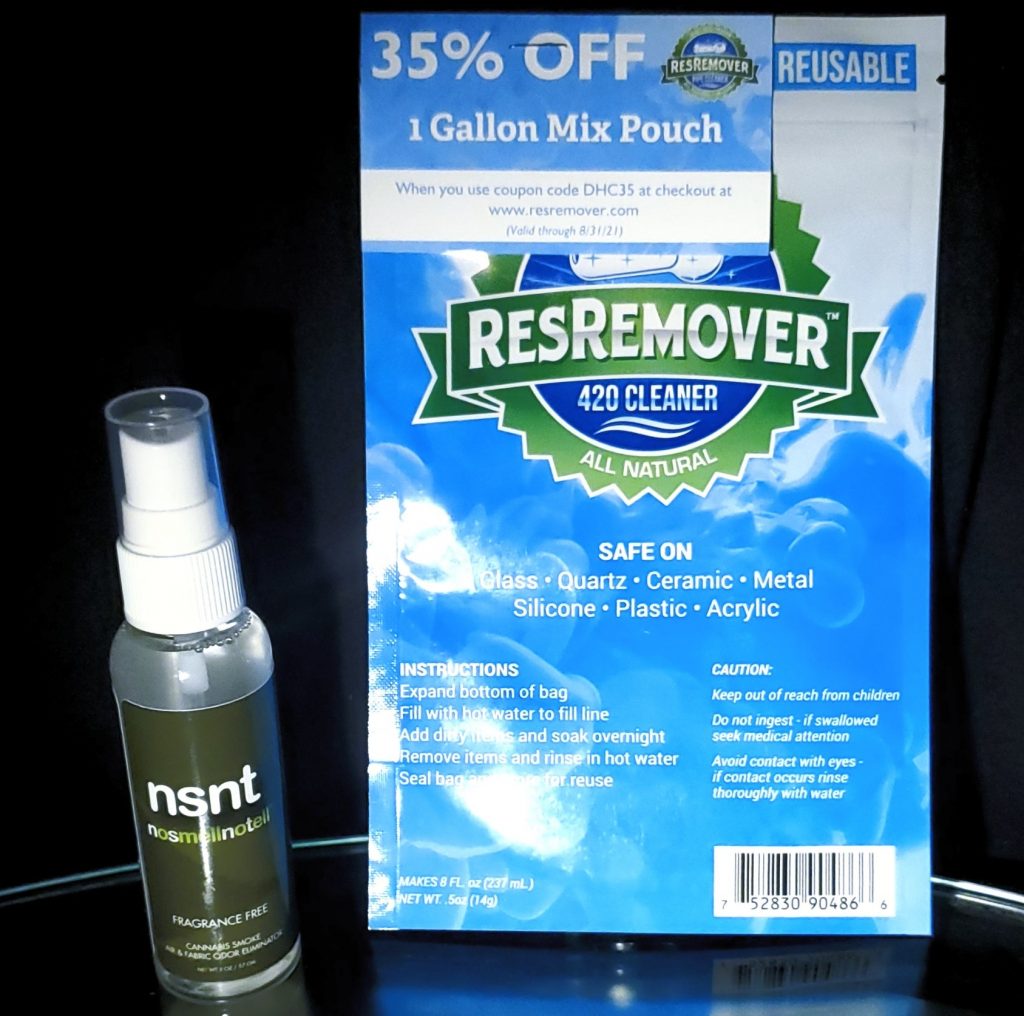 July 2021 subscription box is highly recommended over the May box, but still better value than most MJ Arsenal bundle packs
Currently, I would recommend the July subscription box over the May Jurassic Sesh box for its much nicer looking and stronger anodized bong/dab rig with slightly better quality items. However, the overall quality of their subscription boxes has vastly improved since 2018. In fact, this bong/dab rig is built stronger and better than the mini rigs including in the MJ Arsenal bundle packs, which are much easier to break.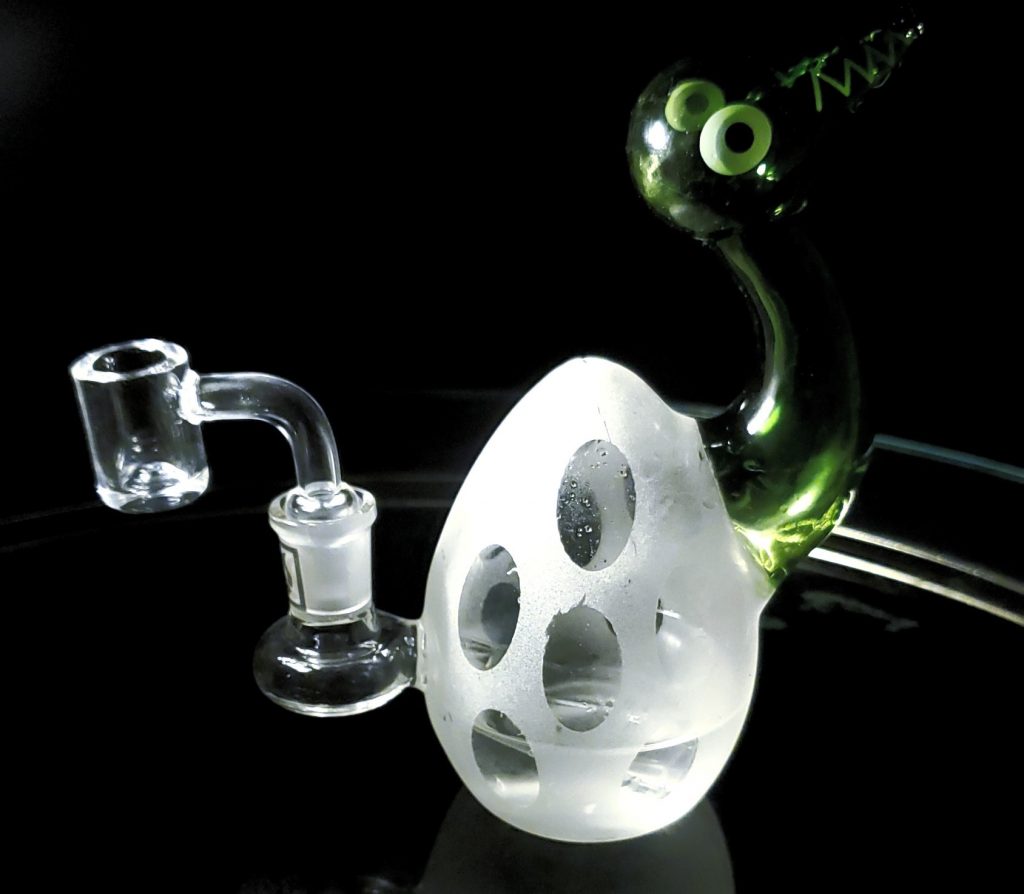 Slightly more varied than other subscription box companies with its three different tiers of packages
In conclusion, The Daily High Club offers slightly more choices than other subscription box companies with its three different tiers of packages. In addition to the assorted smoking accessories, the El Primo subscription box includes a different bong/dab rig made of very nice quality glass. Both the El Primo and Connoiseur VS2 also have cleaning accessories that prove to be essential. Any of these bundles would really make a great holiday or birthday gift. Currently, you can subscribe to any of the three options I've discussed in this review with this link here.
Have you tried Daily High Club boxes? Let us know what you think in the comments or on our forum.