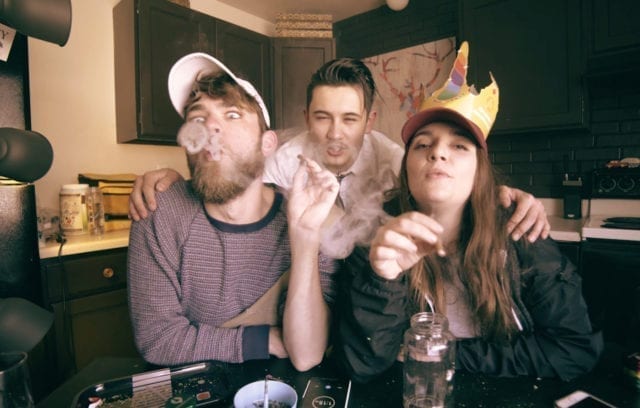 Some of the biggest content creators in the cannabis community have been working on something very special for the last 2 months, and we wanted to know more! Have you heard of TheWeedTube yet?
What Is "The WeedTube"?
Arend Richard (TheGayStoner) and Mackenzie McCurry (Macdizzle420) have created a new platform after digital giant YouTube issued strikes and deleted accounts of some weedtubers. Welcome 'theweedtube.com.' This new platform allows creators to safely upload their cannabis content and monetize their videos with ads.
YouTube is giving vloggers strikes for breaking increasingly strict content guidelines. 4/20 was the original launch date for the new website. However, after seeing these developments on YouTube, Arend and his team decided to push the launch date forward.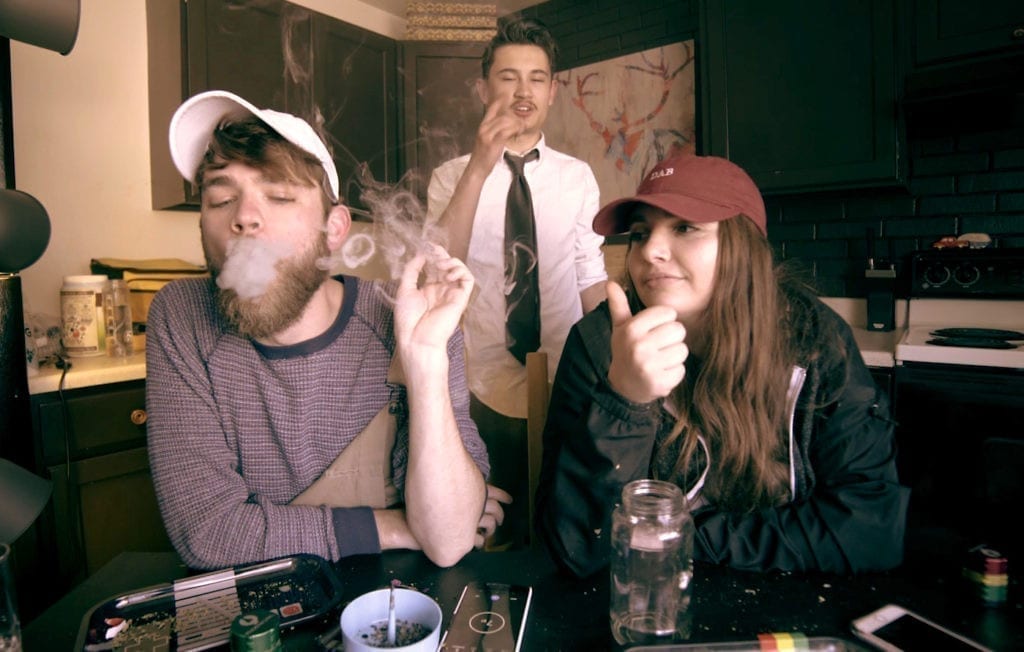 The WeedTube is now open for business.
After putting up their own money for the project, Arend and Macdizzle turned to gofundme.com for the needed remaining funds. Donations received through the gofundme account will be used to hire an accountant, lawyer, developer and buying overseas server space. After seeking $6,500 as their goal, TheWeedTube successfully generated $7,432 – raised by 306 people in 16 days! The people have spoken, and they want free cannabis entertainment.
The Aim Of TheWeedTube
Anyone and everyone can use TheWeedTube – as long as you're old enough (depending on your state!). Arend ('TheGayStoner' and creator of The WeedTube) explains how the new site works in his video "Welcome to The WeedTube – Watch This First".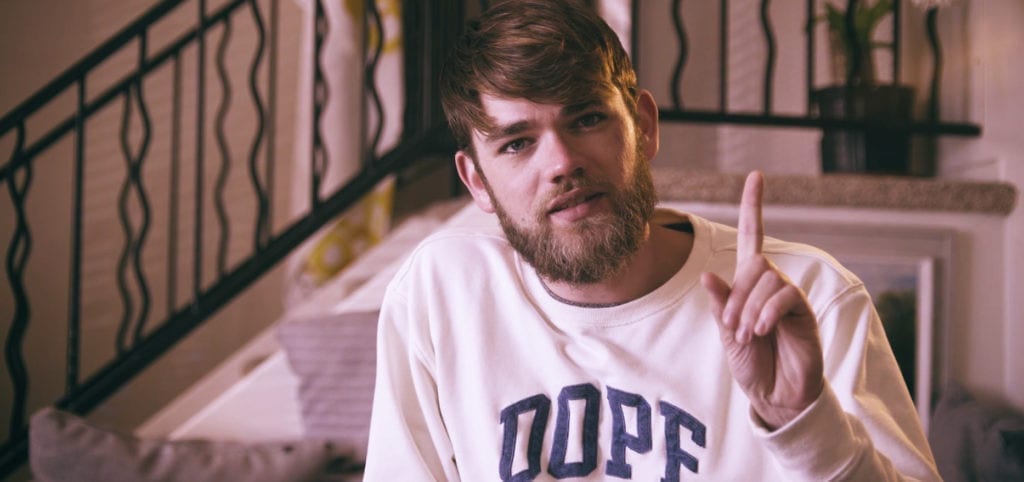 The two most important rules of the theweedtube.com are:
You must be 18+ years old (no arguments)
R rated content is banned 
In the words of the man himself "we're not YouTube, but we're not Porn Hub either." Keep it clean people. The aim of TheWeedTube is to give users a free place to roam and share in the world of cannabis, without the hindrance of strikes. But equally important, is the hope to "give cannabis the best face we can."
Arend repeats the fact that it's a small team (no more than 10 people) running TheWeedTube. To grow the platform to a decent level, patience will be needed by all that's for sure. The system is new and it's a big change, so everybody will be learning together. They are operating out of a legal state, and hope you are too.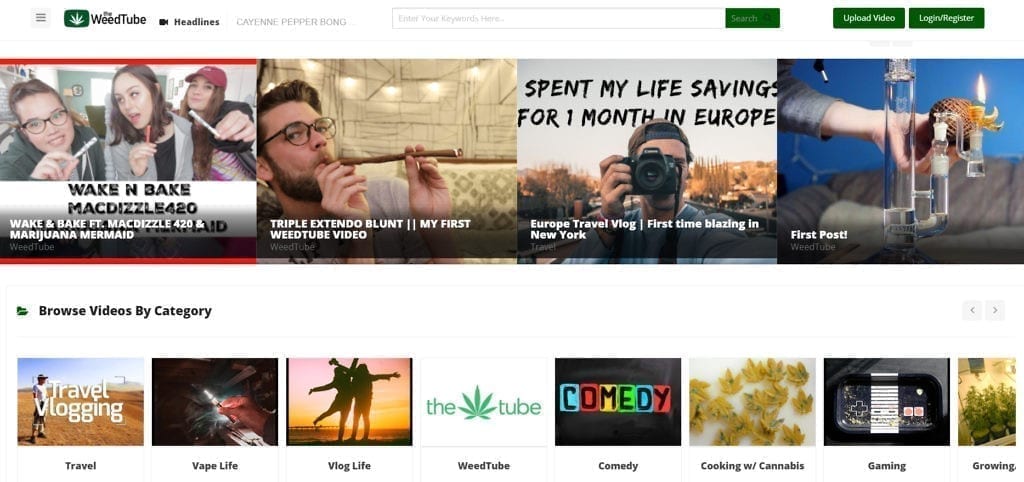 The new website will pretty much run like YouTube, without tight restrictions on cannabis content. They're so dedicated to the theme that any non-cannabis related videos will be removed! Categories include vlogs, cooking with cannabis, travel, comedy, growing, games and much more. It's a cannabis-lovers paradise.
How To Start Your Channel & Video Uploads So Far
After completing your profile, upload your content in "9 easy clicks". Upload and title and your video, then make sure to choose a category and pick a thumbnail. Then write a description that best explains the content of your video. You CAN re-post YouTube videos, as well as new content for WeedTube only. Profiles include social media pages and vloggers are finally able to make money doing what they love.
[It's recommended to only upload MP4 files and current size limit for videos is 8G]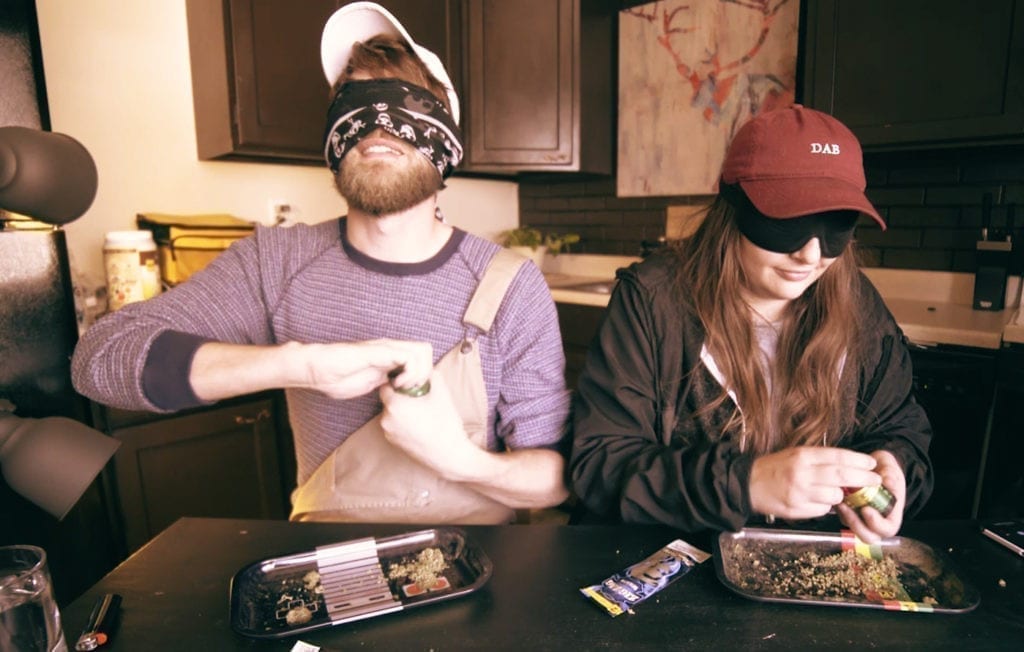 So far, people seem pretty excited about this new community platform! The WeedTube has had over 600 videos uploaded in just over a week. Will the new tube will be a hit? Only time will tell. Vloggers and viewers previously glued to YouTube have a new world to explore. All we know is, the more people that support and explore the multi-use wonder 'drug' the better – we're looking forward to seeing more!
"We want to ensure that cannabis creators are celebrated, not censored." -TheWeedTube
Check it out for yourself – click HERE.