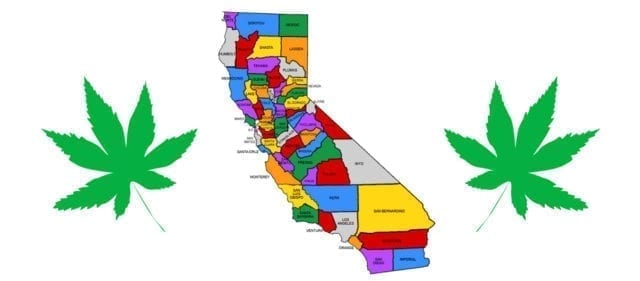 Please Stand By For New Updates – Don't see your event here?
Email dane@3.220.195.53 and we will add it to the list!
Can you believe it's 2019? Well, we couldn't be more excited for the upcoming calendar year of Cannabis Events California 2019! Check it out and see which events you can make it to in this sunny state. From business seminars and film screenings to full blown cannabis festivals! From NorCal to SoCal – there's something for everyone.
Looking to puff in Cali? You might be interested in our list of the best THC cartridges in CA.
Cannabis Events California 2019
NorCal
*1st Annual Bay Area Cannabis Pride Celebration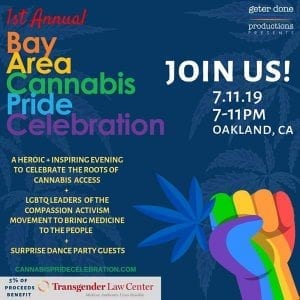 When: Jul 11, 2019
Where:
Near West Oakland Bart
Oakland, CA 94607
Price: $28.63
Tali Eisenberg w/ Geter Done Productions & Design in partnership w/ Brian Applegarth will be bringing their next inspiring community cannabis celebration to Oakland for this deeply inspiring, historic evening!
Please join us in supporting the 1st Annual Bay Area Cannabis Pride Celebration!
Tali & Brian have gathered together an inclusive group of local Bay Area Cannabis Brands + social justice organizations for a community cannabis showcase to celebrate the roots of cannabis access + compassion activism + highlight the role LGBTQAI community played in the legalization of cannabis in California, which now has rippled into a global movement of access and industry.
More HERE.
*CANNABIS AND CANCER 101 – FREE CLASS AT THE APOTHECARIUM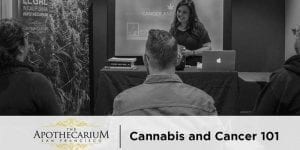 When: July 11, 2019, 5:00 PM – 6:00 PM PDT
Where:
2029 Market Street, San Francisco, CA 94114
Price: Free
Come learn about the basics of cannabis use before, during and after treatment – at The Apothecarium – the dispensary the SF Chronicle called "an international model." Get your questions answered by the dispensary's Public Education Officer, Sara Payan, who is also a survivor of stage III colon cancer. Join us in a comfortable environment that Architectural Digest named the best designed dispensary in nation.
More HERE.
*Understanding Extraction: Cannabis + Coffee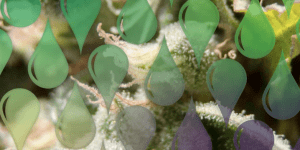 When: July 12, 2019, 4:00 PM – 6:00 PM PDT
Price: Free
How do the cannabis and coffee supply chains work? Learn more, and hear about some interesting new developments in the cannabis and coffee industries.
We are amidst what has been termed the 'Green Rush.' Everyone wants to get involved, and the coffee industry was one of the first to embrace collaboration with the newly opened cannabis sector. At this panel we'll explore how our industries source raw materials, create new products, and how extraction methods have changed both the cannabis and coffee industries.
More HERE.
*HEMPCON SUMMER SMOKE OUT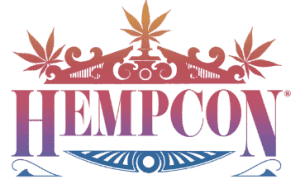 When:  July 12-14, 2019
Where:
2600 Geneva Ave., Daly City, CA
Price: $40
Since 2010 we've traveled coast to coast forging communities and creating foundations for cannabis enthusiasts.
Hempcon was created to showcase our community of world class cannabis vendors, competitions, and entertainment. Whether you are interested in collectives, delivery services, legal services, hydroponics, equipment, fertilizer, associations, or anything else cannabis Hempcon has you covered. We bring everything cannabis to you.
More HERE.
*Puff, Pass & Paint – 420-friendly painting in Oakland!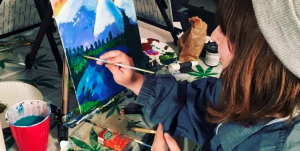 When: July 13, 2019, 3:00 PM – 5:00 PM PDT
Where:
2607 Mandela Parkway, Oakland, CA 94607
Price: $49
Come join us for the original 420-friendly Puff, Pass & Paint class, with sessions held in Denver, Portland, Washington DC, Vegas, San Francisco, and Oakland! 2-hour Puff, Pass & Paint class – all art supplies included; 21 +; non-refundable/non-transferable. Please note that this event is BYOB/BYOC (bring your own cannabis) in order to comply with local laws that prohibit the provision of cannabis. Attendees will receive exact address of location after purchase of ticket.
More HERE.
*Cannabis Business Summit & Expo 2019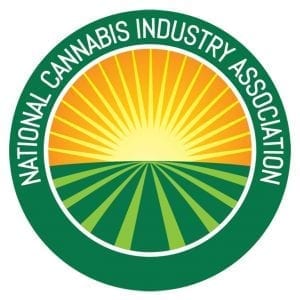 When: Jul 22, 2019 to Wed, Jul 24, 2019
Where: 
150 West San Carlos Street, San Jose, CA 95113
Price: $0-$699
NCIA's 6th Annual Cannabis Business Summit & Expo is the nation's most influential cannabis event of the year. Network with like-minded peers, shop our world-class expo floor, learn from industry experts, experience a hands-on tour or workshop, and more! Open to the trade only! This is not a consumer event.
More HERE.
*Cannabis Drinks Expo 2019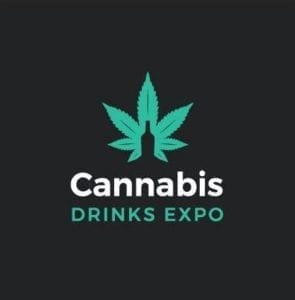 When: Jul 25, 11 AM PDT
Where:
South San Francisco Conference Center
Price: 
Visitors – $99 – $499
Exhibitors – $2,600
Cannabis Drinks Expo will give the worldwide drinks industry, and North America in particular, the chance to come together and look at ways it can address legalized cannabis and find ways to start the fight back against this enormous threat to the future of the overall industry.
Exhibitors
The event attending exhibitors will include: Medical marijuana producers, Cannabis growers, Cannabis producers/ product developers, Cannabis processors, Cannabis distributors/transporters, Wineries, Breweries, Distilleries, Branded drinks companies, Drinks manufacturers/producers, Pharma companies, Equipment's and service providers, CBD manufacturers, Marijuana-Infused products and edibles providers, Testing and laboratory services, Logistics and supply chain operators, Drinks distributors/wholesalers, Drinks importers, Lobbyists/ public affairs businesses, Political advisers.
Visitors
Cannabis Drinks Expo promises to be relevant for anyone involved in the development, production, distribution and retailing of all alcoholic drinks and cannabis and related products. It will also provide a vital networking opportunity for political analysts, medical experts and those involved in the development and implementation of legalized cannabis into new markets. Visitor Registration now opens, Register now via "event website."
More HERE 
*Wine & Weed Symposium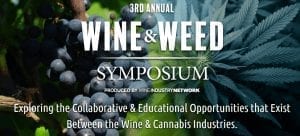 When: August 8, 2019
Where: 
Hyatt Regency Sonoma Wine Country
170 Railroad St, Santa Rosa, CA 95401
Price: $250
Wine Industry Network (WIN) successfully sold out the 2nd annual Wine & Weed Symposium, again hosting nearly 500 attendees from the North Coast and beyond. A talented line-up of expert speakers from both industries discussed a wide range of topics throughout the day including rules, regulations, and policy updates, the impact of cannabis tourism on the wine industry, defining the cannabis consumer and overlap with wine, and lessons learned from wine applicable to the cannabis industry. The 2019 Wine & Weed Symposium, will be largely focused on bringing together wine & cannabis industry thought leaders & innovators from across the country that are interested in exploring the collaborative & educational opportunities that exist between Wine & Weed.
More HERE.
*Northern California Cannabis Caucus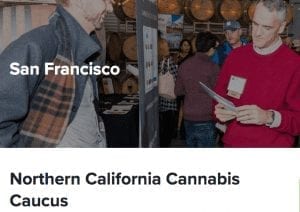 When: Sep 10 2019, 6:00 PM – 8:30 PM
Where: 
Merchants Exchange Club
75 Leidesdorff Street , San Francisco, CA 94104 
Price: $100-$500
NCIA's Cannabis Caucus series is an exclusive opportunity for NCIA members and their guests to connect with each other, learn about regional issues from influential guest speakers and get the latest news about NCIA's federal policy work. Stay connected, get informed and take action to protect our industry and your business.
Expand your network of industry leaders
Learn about emerging regional issues from guest speakers
Get the latest news about NCIA's federal policy work
Enjoy appetizers and a cash bar
Listen to live local music
More HERE.
*HEMPCON HALLOWEED – SANTA CRUZ

When: Oct 25, 2019, 3:00 PM – Oct 27, 2019, 8:00 PM PDT
Where:
2601 East Lake Avenue, Watsonville, CA 95076
Price: $35 – $200
Hempcon Halloweed is a California BCC Licensed Legal Cannabis Event. Legal Sales and consumption allowed at the event. Admission is limited to 21+ only. ID required.
More HERE.
*Kannaway Academy | Anaheim, CA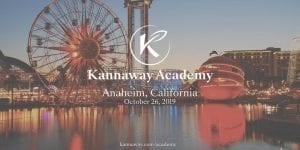 When: October 26, 2019, 10:00 AM – 6:00 PM PDT
Where:
Hilton Anaheim
777 West Convention Way, Anaheim, CA 92802
Price: $29 – $200
Be there for world class training, new product launches and a look into the future of Kannaway!
What's New at Kannaway?
We have accomplished a lot over the last few years, but we are growing at a fast clip and we will have a lot in store for you at Kannaway Academy!
New Initiatives
New Products
New Incentives
We have compiled an amazing group of speakers that are best-in-class and they will be focusing on everything from marketing your business to the benefits of hemp and CBD products!
More HERE.
SoCal
*Cannabis Cultivation for the Home Grower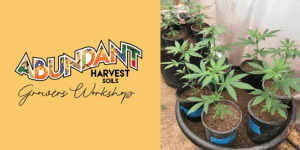 When: July 13, 2019, 9:00 AM – 10:00 AM PDT
Where:
10951 W Los Angeles Avenue, Moorpark, CA 93021
Price: Free
Home Grown Cannabis Workshop & Free Samples of Monkey Mix!
California Law allows anyone over 21 to grow up to six marijuana plants in their yard or home.
Unsure how to start the growing process? Come to our workshop for some great information on how to start the cultivation process in your home or garden with Monkey Mix.
It's a free 1 hour workshop on Saturday, July 13th, hosted by our local distributor, Peach Hill Soils.
Attendees must be at least 21 years old.
No plants or seeds will be sold.
More HERE.
*Trippin' Out: The Age of Drugs and Legal Marijuana in the Workplace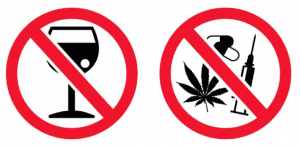 When: July 18, 2019, 11:30 AM – 1:30 PM PDT
Where:
26755 Jefferson Avenue, Murrieta, CA 92562
Price: $30 – $35
The statistics are disturbing. Drug use in the workplace is a real concern and costs employers billions of dollars every year in lost productivity, increased health problems and workplace accidents. The scene is quickly changing with the growing use of marijuana in the workplace. Learn what employers can do in the age of medical and recreational marijuana, as well as how to implement a complaint drug testing policy. Learn what can and can't be done while understanding what Prop 64 means for employers.
This seminar will help end confusion about what is legally allowable with regard to your rights as employers in contrast to the employees individual right to use marijuana.
More HERE.
*MCEC Cannabis Education Day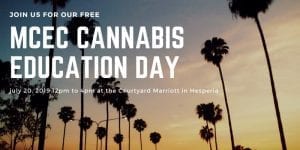 When: July 20, 2019, 12:00 PM – 4:00 PM PDT
Where:
Courtyard by Marriott Victorville Hesperia
9619 Mariposa Road, Hesperia, CA 92345
Price: Free
This is the second Cannabis Education Day put on by MCEC. MCEC is the first state-sanctioned and legal medical cannabis delivery service in San Bernardino County. They serve most of the Southern California region with the exception of downtown LA, downtown SD, and the Palm springs region. Yes, that means we even deliver to Big Bear and most mountain towns
This Cannabis Education Day will run like a cannabis expo. The patient will have the opportunity to speak one-on-one with vendors to see exactly what products would work best for their lifestyle while collecting coupons to redeem products and discounts through MCEC's services.
Unfortunately, because this is a cannabis event, no minors will be permitted. Consumption is not allowed and no THC products will be dispensed at the event.
More HERE.
*Medicinal Cannabis 101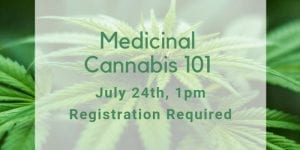 When: July 24, 2019, 1:00 PM – 3:00 PM PDT
Where:
San Marcos Library
2 Civic Center Drive, San Marcos, CA 92069
Price: Free
The course will familiarize you with the therapeutic benefits of medical cannabis. Topics covered include: history of marijuana use in the US, introduction to medical cannabis, how it works to treat illness and enhance health, and how to choose the best consumption methods. The course also addresses legal issues, and ways to talk with your family, friends and physician about medical cannabis. Instructor: Elisabeth Mack, RN, MBA, Holistic Caring Founder & CEO
More HERE.
*CannaFarmCon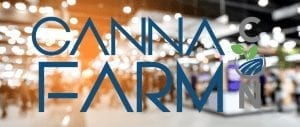 When: August 1-2, 2019, 9:00a.m
Where: 
1404 Vacation Rd, San Diego, CA 92109
Price: $199-$249
Today's cannabis farm environment is as complex as ever: Production costs continue to rise, with narrowing margins and flat growth. Master Growers are harder to come by and harder to keep.
Outdoor growing seasons are less and less predictable. And there's an influx of new cannabis agrotechnologies that have the indisputable power to drive your cannabis growth forward.
How do you navigate the options?
How do you adapt and keep pace?
CANNAFARMCON is a breakthrough event assembling the entire specialty cannabis farming spectrum in one smart, connected space that's focused on providing real solutions with proven success.
Here, you'll connect firsthand with cutting-edge industry leaders and forward thinkers offering tangible ideas and practical applications for all areas of cannabis agriculture—from pre-production to post-harvest.
With two immersive days offering exclusive content and keynotes alongside vetted exhibits and interactive experiences, CANNAFARMCON has everything you need to lead your farm forward in one comprehensive, game-changing event.
More HERE.
*CANABIS 101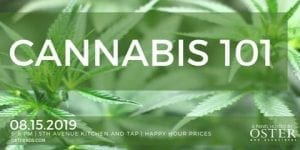 When: August 15, 2019, 6:00 PM – 8:00 PM PDT
Where:
3515 Fifth Avenue, San Diego, CA 92103
Price: Free
Interested in learning more about California's Cannabis industry? Make plans to attend this event.
More HERE.
*World CBD Expo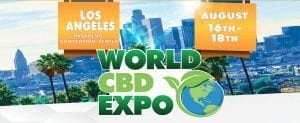 When: August 16, 2019 9:00 am — August 18, 2019 7:00 am
Where:
Pasadena Convention Center
300 E Green St, Pasadena, CA 91101
Price: $30-$100
World CBD Expo is an event dedicated to CBD. The event will focus on Vendors, Presentations, Seminars from Experts and Professionals as well as Personal Testimonies from people that have experienced the benefits of CBD.
World CBD Expo will attract BUYERS, ENTREPRENEURS, and PROFESSIONALS from all over the world as well as your day to day consumer.
More HERE.
*CannaGrow Expo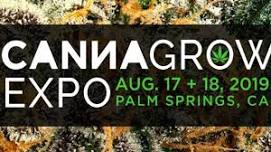 When: Aug 17-18, 2019
Where: 
Palm Springs Convention Center
277 N Avenida Caballeros, Palm Springs, CA 92262
Price:  $69-$299
The 9th annual CannaGrow Expo is an educational exploration into the world of cannabis growth and extraction.
The CannaGrow Expo is open to all, 18+, and is intended for cannabis growers, grow managers, extractors, and grow enthusiasts to explore the latest cannabis cultivation technology, tools, and techniques.
CannaGrow Palm Springs will feature a selection of 35+ cultivation-focused educational sessions lead by world-class growers over two action-packed days, endless networking with cultivators from around the globe, and a 125+ booth expo hall packed with the latest tools and technology for growing and extracting cannabis.
More HERE.
*Cannaxtreme Fest Pro Invitational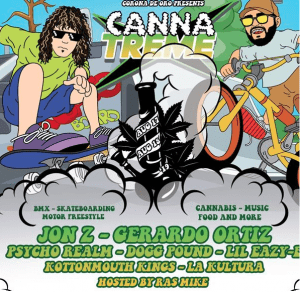 When: Aug. 24-25, 2019, 12pm-10pm
Where: Free
Qualcomm Stadium 
9449 Friars Rd, San Diego, CA 92108
Price:
The first time BMX Skateboarding Motorcross Freestyle Music and Cannabis unite for two days of live entertainment. This will be a professional competition for all Xtreme Sport competition with cash prizes. As well as prizes for Cannabis competition. All taken place at Qualcomm Stadium in San Diego Ca.
More HERE.
*The 2019 California Cannabis Awards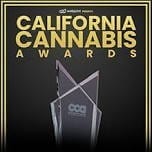 When: Sep 21, 7 PM PDT
Where: 
800 W Olympic Blvd, Los Angeles, CA 90015
Price: $55-$305
The annual California Cannabis Awards is a high-end event geared towards nominating and awarding the top companies, entrepreneurs and advocates in the industry. With California now online with recreational marijuana and licensing structures in place, we realized this is the right time to recognize our industry leaders in the state. Featuring 17 award categories, the CCA's are focused on segments that make up this wonderful industry. The California Cannabis Awards are a great place to enjoy networking with cannabis entrepreneurs, industry leaders, and brands in the heart of Los Angeles.
More HERE.
*Cannabis World Congress And Business Exposition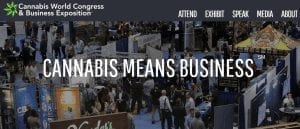 When: 25-28 Sep 2019, 8:00 AM – 6:00 PM
Where: 
Price: $59-$325
The industry's top conference program details out the local landscape as well as the national outlook as you prepare to develop your brand, increase efficiencies, or look for investment. Learn at CWCBExpo from the professionals and experts who are currently leading the pack.
*California Cannabis Business Conference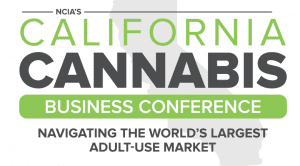 When: October 8–9, 2019
Where:
Long Beach Convention & Entertainment Center
300 E Ocean Blvd, Long Beach, CA 90802
Price: $445-$695
The California Cannabis Business Conference is the first event of its kind, focusing solely on the newly-emerging California market. More than 3,000 cannabis industry leaders, policymakers, entrepreneurs, and newcomers will convene to discuss best practices in emerging topics, brush up on policy issues, and exchange insider secrets.