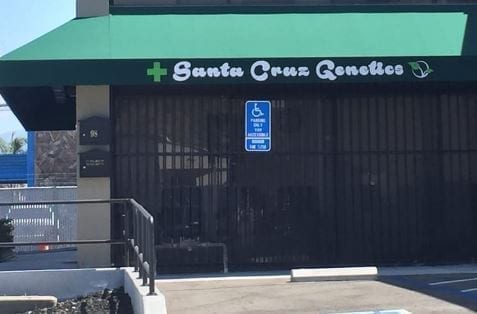 Why is a pot shop by the name of Santa Cruz Genetics the best marijuana dispensary in San Jose? The answer may be smoke in the breeze, but it's the place to go for marijuana concentrate. If you live in San Jose or you're just passing through, Santa Cruz Genetics holds all the goods. Not only do they have the widest selection of concentrate in the area, they also have the highest scores in customer reviews. Add to that a huge price range for any budget and you simply can't go wrong.
Stop Into Santa Cruz Genetics – The Best Marijuana Dispensary In San Jose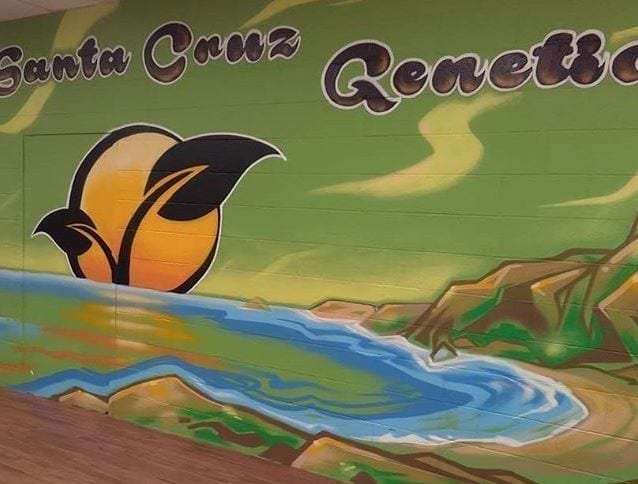 There's at least 9 others dispensaries in the area south of Little Saigon, San Jose. So why direct your attention and your car to Santa Cruz Genetics? DabConnection focuses on dispensaries with the largest variety of wax, which Santa Cruz Genetics definitely has.
The flower they carry is also well worthy of mention. 14 strains of Indica, 14 strains of Sativa, and 22 Hybrid strains currently line their shelves. The price ranges vary and match the quality of the herb. You'll find mind blowing strains like Legends OG Hybrid for $60 an eighth. Those looking for a cheap pick me up will find such strains as Sour Diesel Sativa for $17.00 an eighth.
Budder, Shatter, & Crumble At Santa Cruz Genetics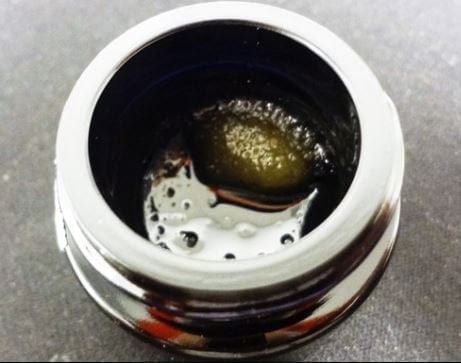 Marijuana concentrates are the name of the game at Santa Cruz Genetics. Their current menu features 79 brands of badder, cartridge refills, shatter, live resin, and more. When it comes to wax, brands like Moonshine Melts and West Coast Cure offer top of the line product. You can get a half gram of the Bhombline Strawberry Banana Badder or some Pepper Rosin for $60.00.
Of course, you need not spend that many duckets if you don't want to. Santa Cruz Genetics offers a few strains of crumble and hash in the $10.00 – $15.00 per half gram range. Settle in the middle for something like Critical Concentrates' Sunset Sherbert live resin. At $35.00 per half gram, you'll split the difference and be just fine.
Santa Cruz Genetics Vape Pens & Cartridge Refills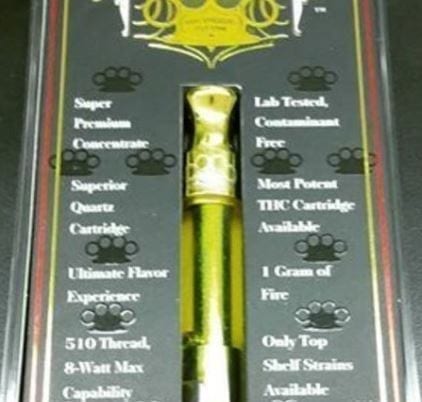 There aren't as many choices in cartridges at Santa Cruz Genetics as their is wax. Don't take that to mean you won't be able to refill when you visit. Full gram cartridges of Brass Knuckles oil are available for $60.00. They carry an assortment of flavors.
Half gram cartridges sell for half the price at $30.00. Choose from the variety of tastes that come in the Cookies brand name. They also carry Pure Vape and Gold Drop cartridges at the same size and price. Santa Cruz Genetics could provide a better selection of pen refills, but they're still the best marijuana dispensary in San Jose. Here at DC most of us prefer to hit wax out of a vape pen rather than pre-fills. Pre-fills are usually mixed with polypropylene glycol, vegetable glycerine, or both.
New Patient, House Specials, & Daily Deals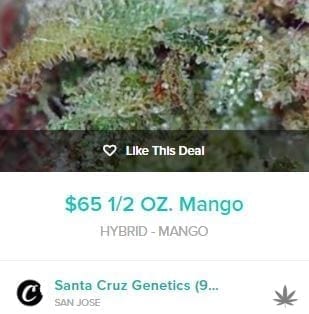 The deals at Santa Cruz Genetics are a bit of a disappointment. The business strategy appears to lean towards delivering lower prices to drive customers in. They do it well with quality flower and wax for very cheap rates. Unfortunately, Santa Cruz Genetics offers nothing to new patients but they do have a couple of deals.
Sundays are the day to visit Santa Cruz Genetics for sales. Every week they mark select items down by 20%. The only other deal to really speak of are half ounces of flower that start at $60.00. It seems like a trade off between a lack of deals but great selection of everyday low prices.
The Customer Opinion Of Santa Cruz Genetics
Customer reviews of Santa Cruz Genetics proves how well they treat their customers. It also reveals what customers think about the location, quality of product, and prices. Dispensaries with more reviews give a much better idea of how the business truly operates. Santa Cruz Genetics has 552 reviews currently standing on WeedMaps with an average of 4.7 out of 5 stars.
The latest if not the greatest gives them only 3.4 stars due to the quality of flower. An eighth of crumbling nugs doesn't sound like too pleasant of an experience. There's another 3.4 star review that complains about the price of the top shelf strains.

The majority of comments from customers praise the dispensary. Several even go so far as to claim that they are the best marijuana dispensary in San Jose. We thought so too.

Final Thoughts On The Santa Cruz Genetics Experience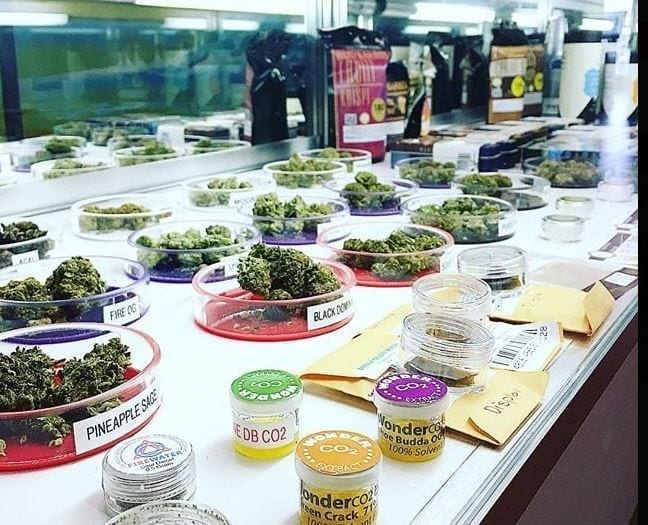 It may not be so much of a let down as it is a minor disappointment that Santa Cruz Genetics doesn't have more deals. After all, the prices are already right. It is kind of strange that they don't at least reward new collective sign ups, an almost standard in the industry. Perhaps they have their reasons.
The other pit fall is the small variety in vape pen cartridges. It's a tiny complaint because they do offer both the .5 and 1 gram refills, but with a limit on brands to choose from. Santa Cruz Genetics scores high in every other area you could use to rate a dispensary. They easily qualify as the best marijuana dispensary in San Jose, especially for high end wax.
If you have a difference of opinion, or you'd just like to concur and add some facts, we welcome your comments. Share the write up on social media if you need to convince a friend that lives nearby. We always appreciate it. Your voice wants to be heard. Let it sound at DabConnection.com.