Cannabis products are very popular these days. They're so popular that you can now find CBD in various items, including food, beverages, and even beauty products. Millions of users have experienced the medicinal benefits of CBD, even though it is not regulated by the Food and Drug Administration (FDA).
It Seems To Be Everywhere
CBD is now found in a lot of different items. Some restaurants put it in smoothies, spas offer "canna-cures," and even pet stores sell treats infused with the compound. CBD has so many health benefits that it's little wonder why a lot of companies include it in their products.
Before we go any further, you should know that just like any other product on the market, some CBD companies are better than others. It's important to research the brand before buying any product with CBD. Also, check with your doctor before taking any CBD product, especially if you are pregnant, nursing, or have any underlying medical condition.
That being said, let's look at some of the many products that can be found with CBD as one of the ingredients.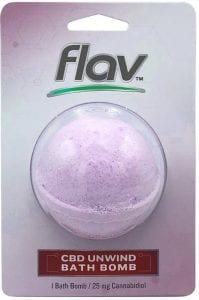 Bath Bombs
CBD bath bombs can have from 50mg to 200mg of CBD, and it is usually full-spectrum oil, which means it contains every compound in the cannabis plant. Most CBD bath bombs are vegan, cruelty-free, and available in many different scents and colors. Some of them also include small amounts of THC. So you might want to research the product beforehand if the amount of THC is important to you.
If you're a newbie to this product, it's important to start off with bath bombs that have low doses of CBD and work up from there. The bath bombs are often made with essential oils as well.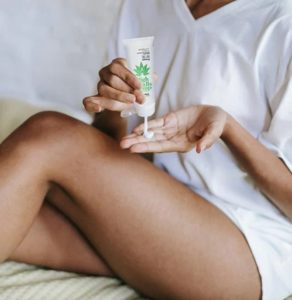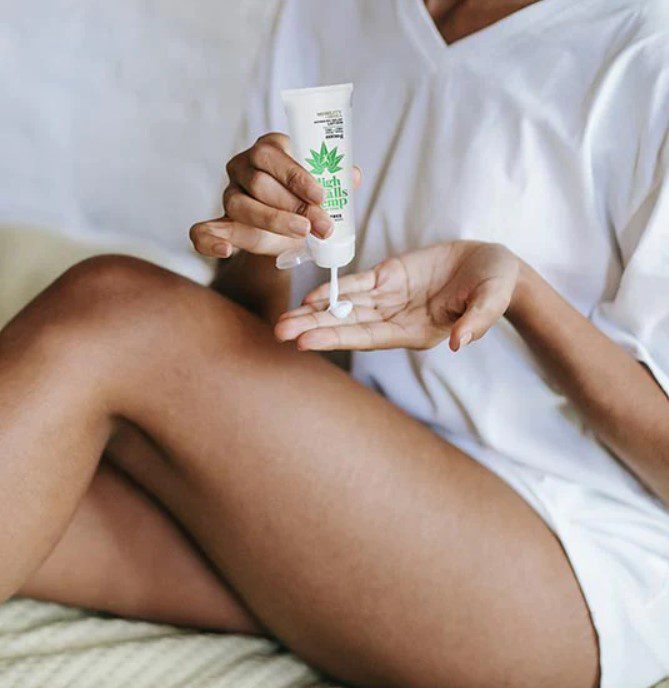 Lotions and Cream
If you want any type of lotion or cream with CBD, you won't have problems finding it. CBD lotions and creams tend to be made with organic materials and are, therefore, very "clean" products.
The most popular essential oil used in these products is lavender, as it has calming, anti-inflammatory, and antibacterial properties. They can also be made with coconut oil, aloe vera juice, and similar all-natural products to enhance their effectiveness.
Not only do these products work great and help make your skin softer, but they also smell lovely and are healthy for you. There are numerous reasons why lavender and CBD oil are a great combination.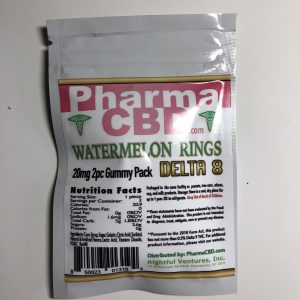 Snacks
Many CBD companies are getting very creative when it comes to snacks. Some of the products offered by CBD companies include chocolate chip cookies, crispy rice treats, chocolate bars, and, of course, gummies in many different flavors. If you feel like having a snack with an extra kick, treats containing CBD are the perfect solution.
Snacks with CBD have different doses of the compound. So, it's important to look at the amount of CBD and the serving size so you don't get anything too strong for your tolerance level.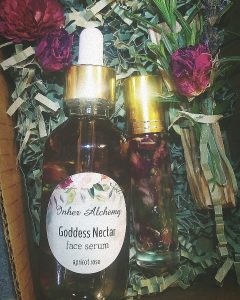 Facial Products
Today's beauty products often have CBD, including both full-spectrum and broad-spectrum oil. This includes many facial products such as cleansers, moisturizers, and even overnight facial masks. CBD is thought to hydrate, protect the barrier, and improve your skin's immune system. All the way around, CBD is an excellent addition to any facial product.
In addition to the products mentioned above, CBD can also be found in liquid serums, eye gels, and formulations that can reduce blemishes, redness, and dryness. CBD offers many advantages when added to facial products, which is why so many of them are now available.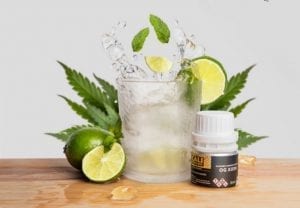 Beverages
While many smoothie stores now add CBD to their smoothies, you can also find seltzers and other drinks with varying amounts of this ingredient. They can be ordered online or purchased in cannabis stores. Most of the time, they're available in many different flavors, including citrus and black cherry.
Many drinks containing CBD are low in calories and made with all-natural ingredients and flavorings, so you can drink them without worrying about artificial additives and their side effects. In other words, many of the CBD drinks now on the market are actually good for you.
Topical Products
While many people use tinctures, edibles, and even vaping products to ease pain, a good topical product such as balm, oil, or salve rubbed directly on the inflamed spot goes a long way in helping you feel better. In many cases, these products work quickly to ease your pain, making them a favorite for many people who prefer natural treatments.
Like other CBD products, balms and salves contain different amounts of CBD. It's important to take this into consideration before deciding which product is right for you.
Take Your Pick
Keep in mind that CBD products can also have kratom and even THC in them, depending on where they're manufactured. You can buy kratom online, as well as THC and CBD products. In fact, purchasing cannabis products online is often the best way to buy them, especially for people who may feel a little awkward visiting a cannabis store in person.
To make it even easier, many businesses like California weed delivery services will deliver their products straight to your home. So taking advantage of these services is smart for lots of customers. Regardless of how you purchase your CBD products, it's good to know that there are lots of them available, and they are easy to find.