REVIEW OVERVIEW

SUMMARY
I've been pretty blessed to have clear skin throughout my life. With the exception of a few pre-menstrual pimples, I haven't had too much of a problem with acne. I do however have super sensitive skin and I can't use products with a lot of unnatural additives and fragrances. Using the CBD Luxe Day and Night Cream Bundle made me realize that I should probably moisturize my face more because my skin has never felt silkier.
Check out our video review of CBD Luxe Be Smooth Creams here.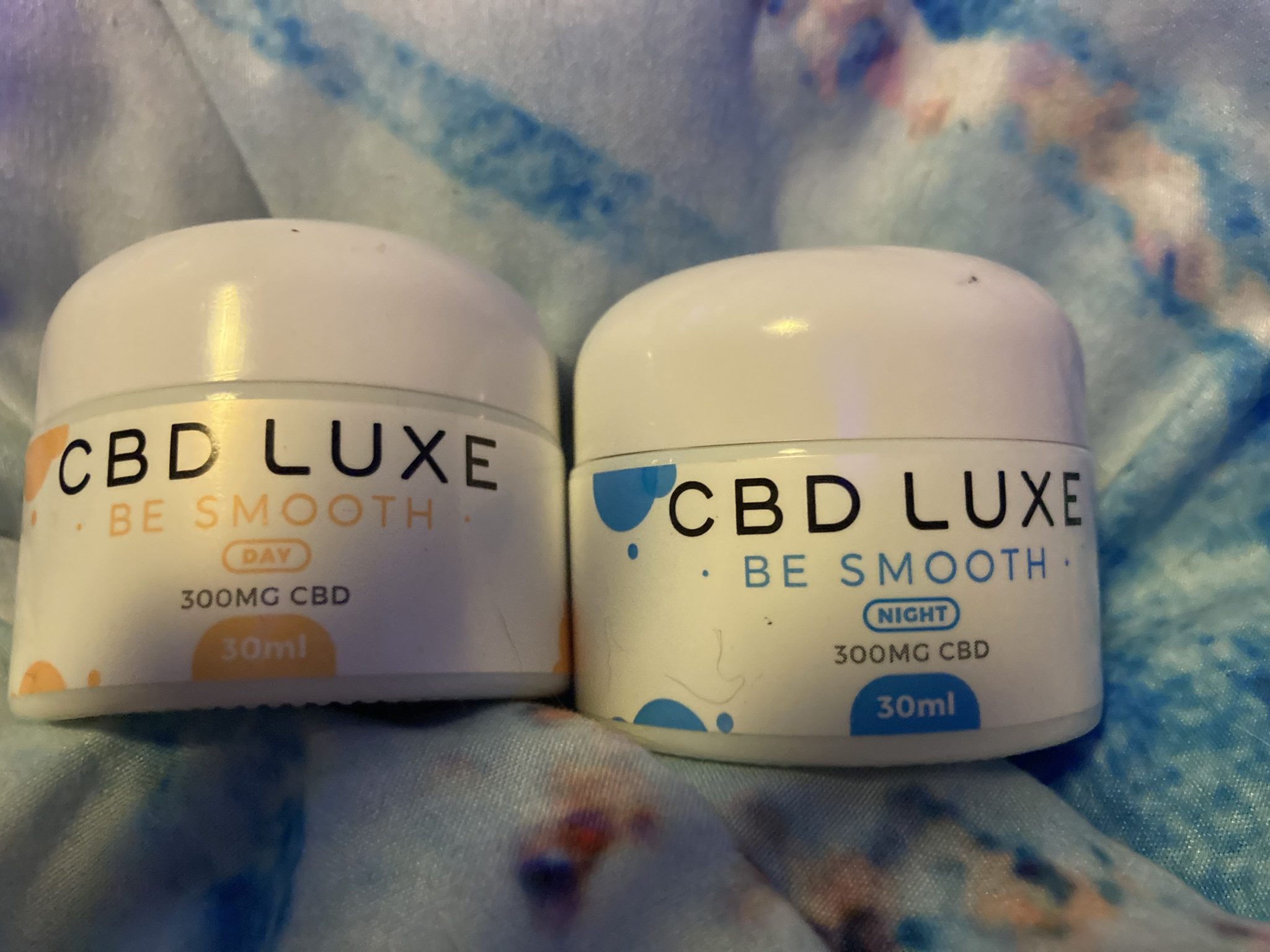 Get a silky, moisturized face with one application of the Day Cream, and stay hydrated all night with the Night Cream
I put the Be Smooth Day Cream on in the morning and massaged it into my face after washing it with pure aloe vera gel. My face was noticeably smooth right away. My mom even FaceTimed me an hour after and immediately commented on how my skin was glowing. 
I rubbed the Be Smooth Night Cream on right before bed. I noticed this cream was a lot thicker than the CBD Luxe Day Cream and took a bit longer to absorb. I didn't mind this though because my face gets the driest at night. When I woke up the next day my skin didn't feel tight like it usually does. It still felt a bit moisturized.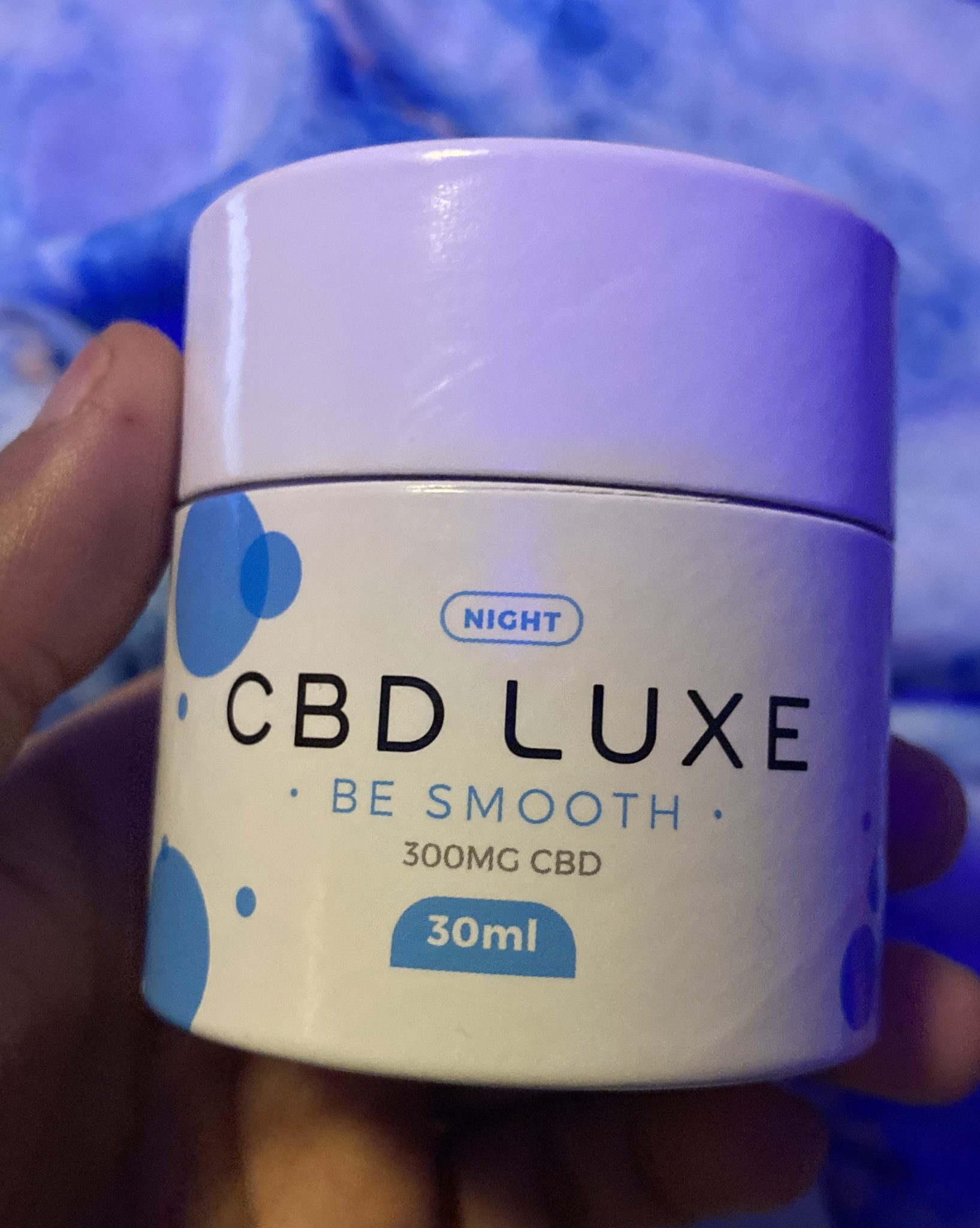 The CBD Luxe Be Smooth Day and Night bundle have a nice and understated citrus smell
Both creams have a very understated smell. Both of them smell pleasant, but it's not overpowering. Both of them have a fruity citrus smell that makes your skincare routine feel positive.
CBD Luxe has the word luxe in it, so you can already expect that it might be a little costly. The CBD Luxe Day and Night Cream bundle come with the Be Smooth Day Cream and the Be Smooth Night Cream.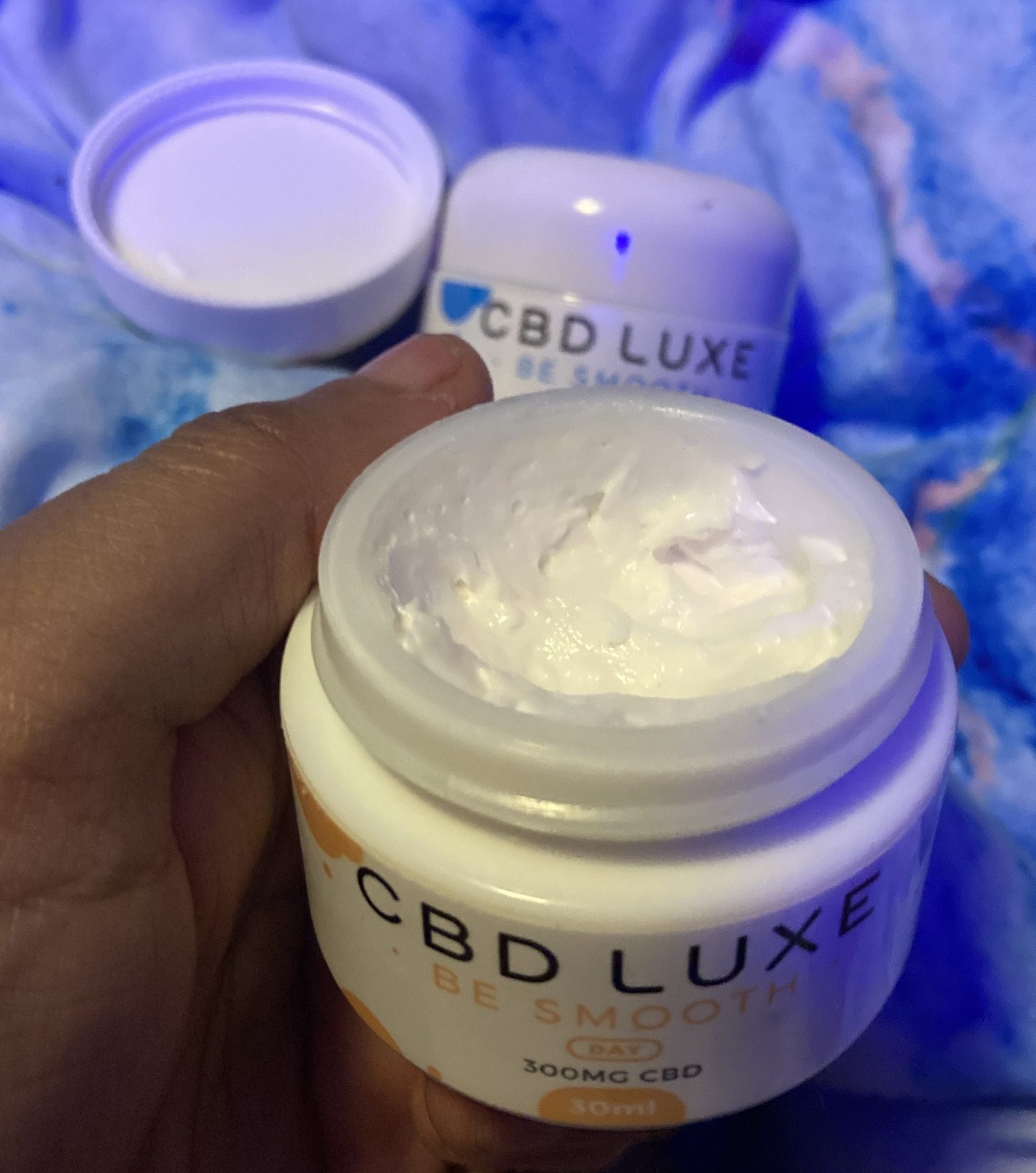 It's definitely luxurious, but you'll have to pay the price
You can get the 30mL, 300mg CBD  or the 50mL 500mg CBD container. The smaller bundle costs $84.99 and the larger one is $129.99.
Yep, it's pretty expensive, but luxury skincare usually is. Would I spend that on skincare? With my current financial situation, probably not. But, if I had the money to spend this bundle definitely does the job and more.
You get CBD Luxe Be Smooth Creams here.
Have you tried any of the CBD Luxe Be Smooth Creams? Let us know in the comments or on our forum.