REVIEW OVERVIEW

SUMMARY
Just recently, our staff reviewer TR Sun turned in his opinion of Botany Farms' delta 10 Pineapple Kush, which didn't thrill him even though he conceded that it was a solid product. Maybe it has something to do with being delta 10, who knows? But anyway, today I'm bringing you my opinion of Botany Farms' HHC Bubba Kush, which fares a bit better.
Check out our video review of Botany Farms HHC cartridge (with bonus round-up of some of my other projects). This runs for $45.00 for a gram cart.
Pros:
Smooth hitting
Good taste
Satisfying buzz
Full-spectrum
Cons:
Your reaction to HHC may vary
Recommendations: Botany Farms has shown us such consistent quality over their full range of products that I could hardly change a thing.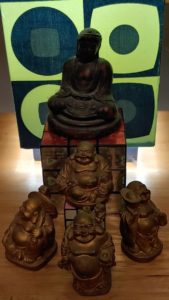 Botany Farms can do no wrong in my book
Even though I don't seem to have written up much Botany Farms here, I mention them quite frequently in videos because they've become my standard go-to for comparison. Outside of reviews, their delta 8 flower has been my main supply for personal use – I almost won't smoke any other delta 8 flower now! From labeling to testing standards to giving quality product for the price, I haven't tried a bad product from them yet.
One thing to point out: HHC, in distillate / concentrate form, tends to be much thicker than other cannabinoids. Yet the cartridge has been hitting smooth and easy for me with no clogs for over a week. Hence I give a "10" for efficiency, which we don't have reason to do often. (BTW, the number rating system is a lot less scientific than it looks anyway)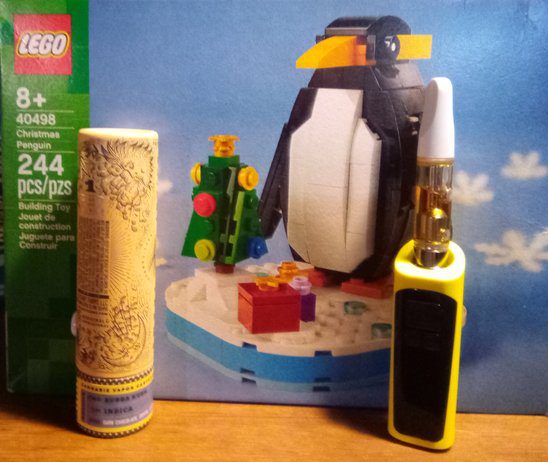 HHC Bubba Kush is smooth vaping
I've been chiefing off this cartridge for about a week in little hits. Even though it's Bubba Kush, and the website describes its flavor as "chocolate, coffee, earth," I get more of a piney hit off it. I actually prefer refreshing blends like this. It's smooth-hitting, with a satisfying, fresh herb taste. Their Bubba Kush delta 8 flower, on the other hand, has a strong, pungent, skunky aroma that is more earthy.
The effects for me: HHC seems to hit me best in vape form, and this does not disappoint. There is a slight delay in feeling the effects, but a few draws produces a mellow ambient buzz that is neither too couch-locky nor too invigorating. The effects last for awhile, perhaps a couple hours. Hitting it harder and longer brings on a brain fog effect, and more of a lazy-day high.
Of course, HHC seems to be the altnoid that hits everyone a little different. See my own experiences documented in my party guide to cannabinoids, and compare your own experiences.
Generally, I like to mix up an HHC vape with other cannabis goodies. I tend to use this either as an afternoon quick hit, or an aperitif to my evening flower bowl. I find combining several altnoids produces more even overall effects.
Bottom Line: Good Stuff!
There will always be different strokes for different folks, applied to both altnoids and cannabis strains. For me, the HHC Bubba Kush cartridge from Botany Farms was a great hit.
Find Botany Farms cartridges here.
Also find that delta 8 flower I rave about here.
Readers, you have the floor, share your vibes here in the comment or in our dank forum.