Bright lights, high stakes, and now, a thriving cannabis scene – Las Vegas, the city that truly never sleeps, has transformed into a paradise for weed enthusiasts. As recreational cannabis becomes an integral part of Sin City's entertainment offerings, a rich array of dispensaries has sprung up, catering to the escalating demand. Whether you're a long-time cannabis connoisseur or a curious first-timer looking to light up, we've curated an in-depth guide to the best dispensaries in Las Vegas that you can't afford to miss.
From the glitz and glam of the Strip to the vintage charm of Downtown, these dispensaries are at the forefront of the city's burgeoning cannabis culture. They are setting the bar high with their unwavering commitment to quality, knowledgeable staff, and warm, welcoming environments for all. As Vegas embraces its new, green future, these dispensaries stand out, ensuring that both locals and tourists have access to top-tier products and exceptional customer service.
So buckle up and join us as we take you through the bustling cannabis scene that's making Las Vegas an even more enticing destination for those in search of a unique, memorable, and high-spirited experience.
You can check some of the reviews from our Las Vegas/Nevada reviewers here and here.
Now to go over the dispensaries. We won't list them in any particular order.
Reef Dispensary – North Las Vegas
1370 W Cheyenne Ave, North Las Vegas, NV 89030
(4.7/5 based on 3207 reviews)
Site: reefdispensaries.com
Type: Recreational
Phone number: +1 702-410-8032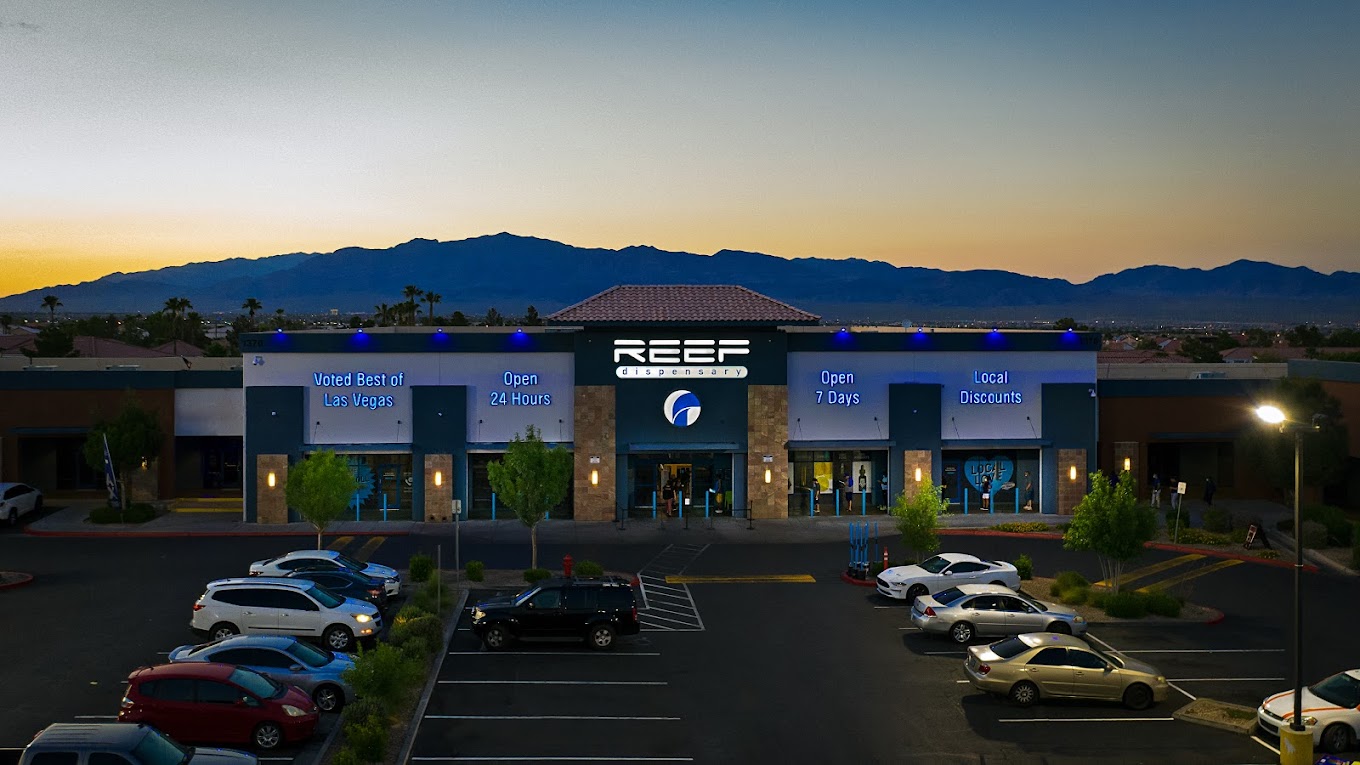 Zen Leaf
4444 W Craig Rd #100, North Las Vegas, NV 89032
(4.8/5 based on 1421 reviews)
Site: zenleafdispensaries.com
Type: Recreational
Phone number: +1 725-256-0936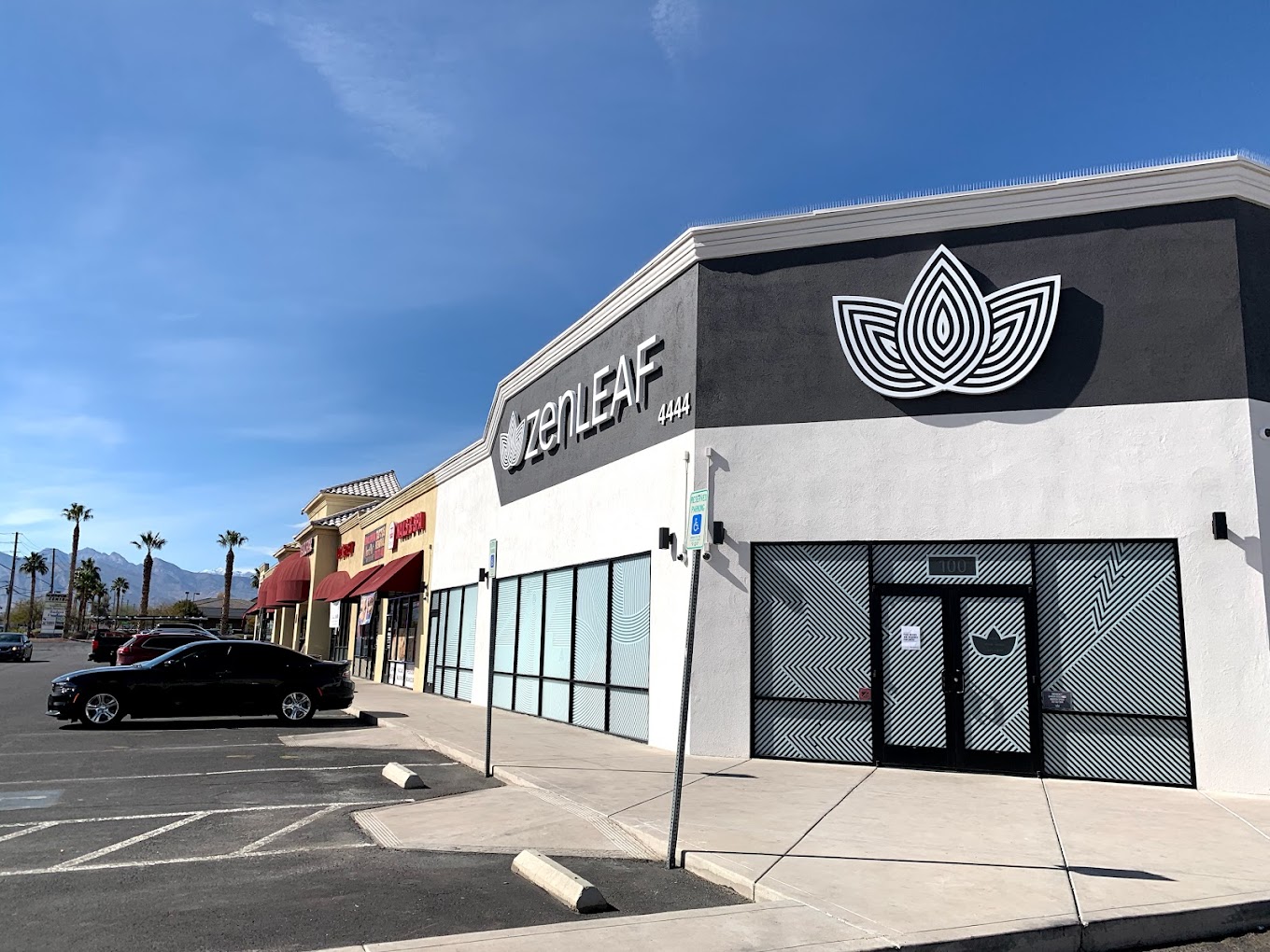 JADE Cannabis Co.
6050 Sky Pointe Dr. Ste..150, Las Vegas, NV 89130
(4.4/5 based on 156 reviews)
Site: www.jadecannabisco.com
Type: Recreational
Phone number: +1 702-529-4881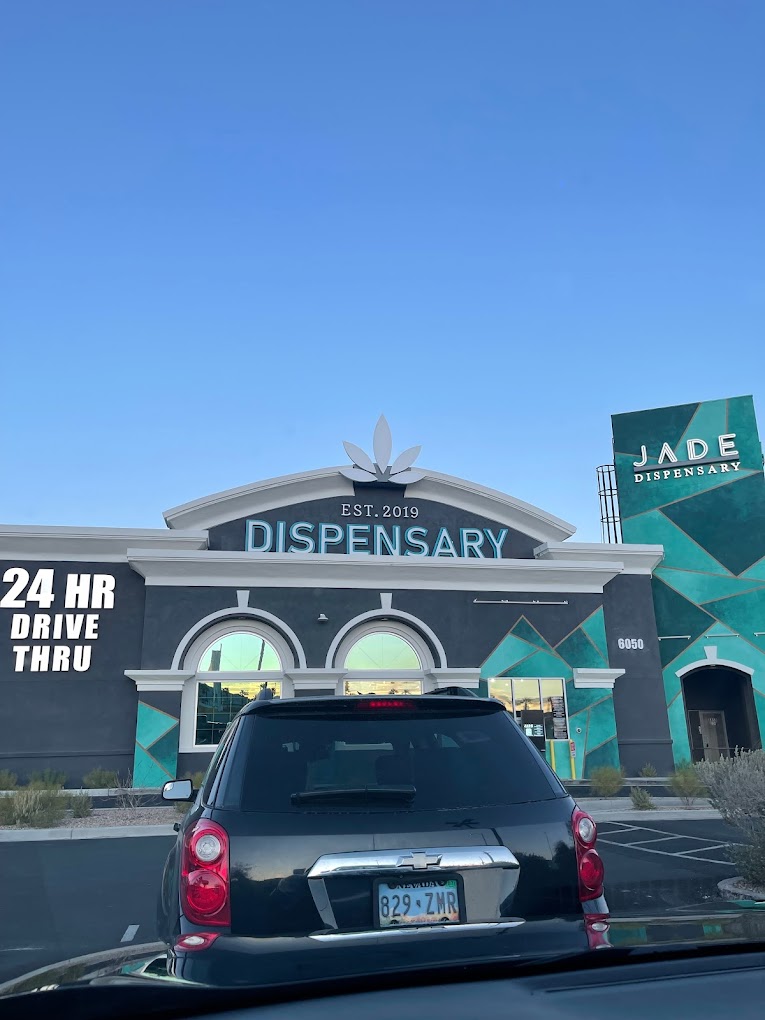 The Source Dispensary North Las Vegas
6050 Sky Pointe Dr. Ste..150, Las Vegas, NV 89130
(4.8/5 based on 470 reviews)
Site: www.thesourcenv.com
Type: Recreational
Phone number: +1 725-220-0710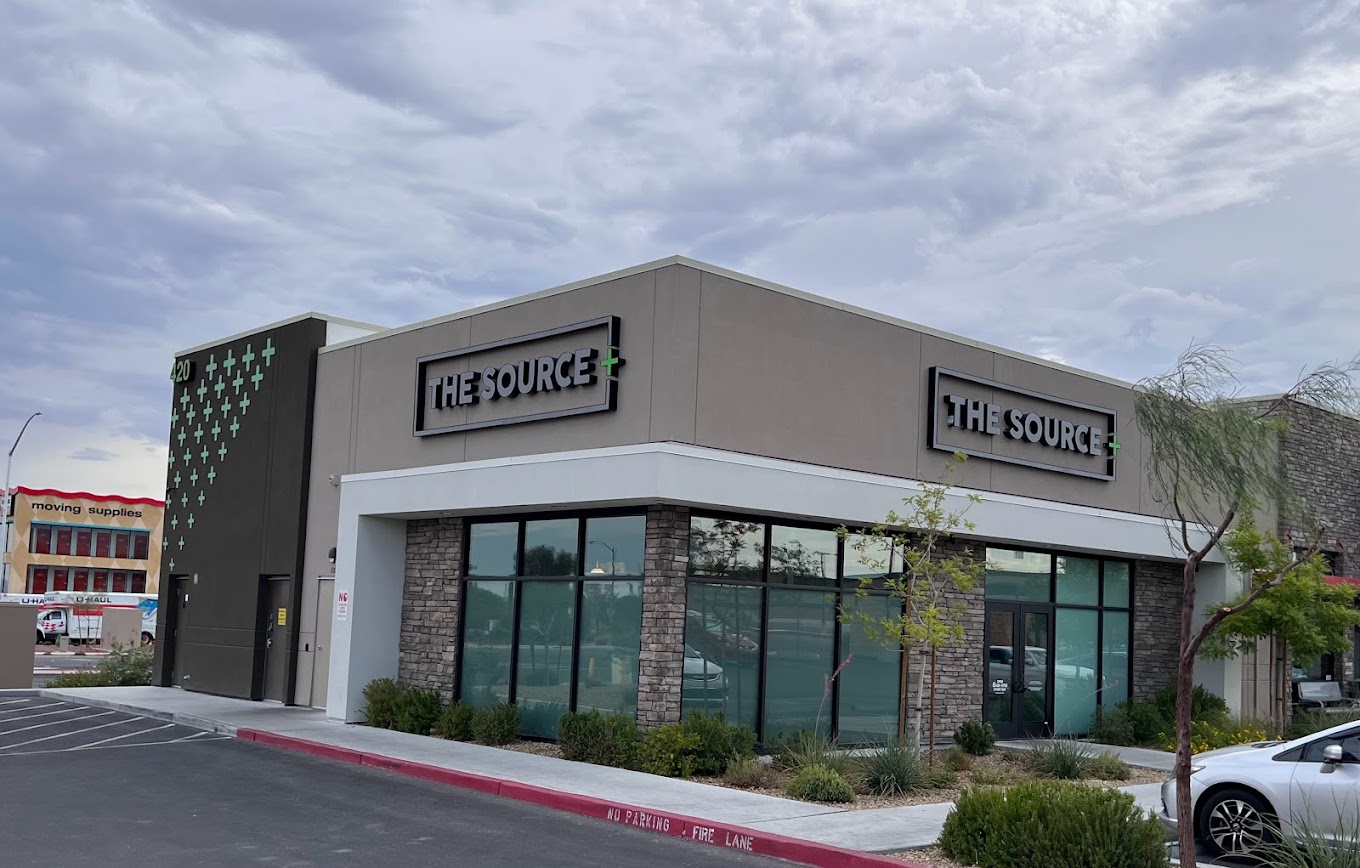 Tree of Life Weed Dispensary
150 E Centennial Pkwy Suite #114, North Las Vegas, NV 89084
(4.7/5 based on 510 reviews)
Site: treeoflifenv.com
Type: Recreational
Phone number: +1 702-859-4200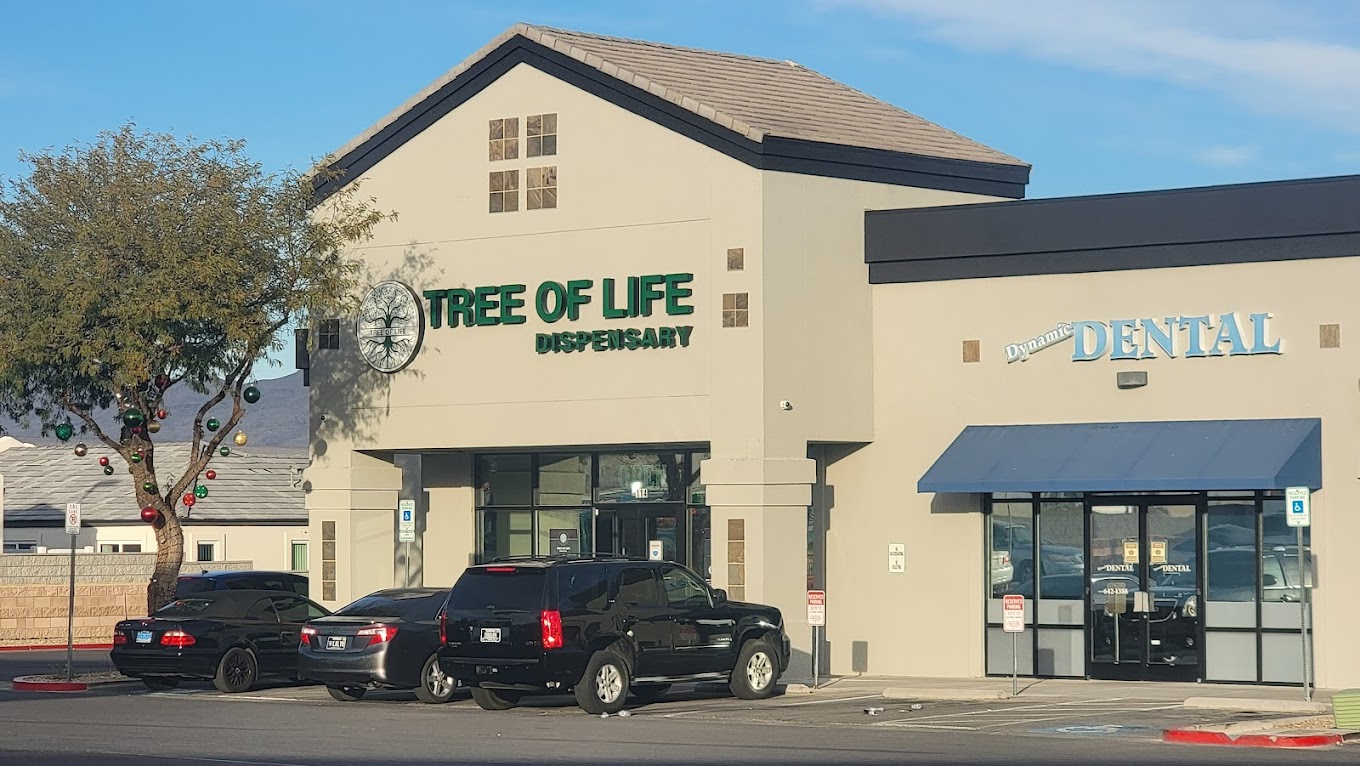 Curaleaf – Las Vegas
1736 Las Vegas Blvd S, Las Vegas, NV 89104
(4.5/5 based on 1521 reviews)
Site: curaleaf.com
Type: Recreational and Medical
Phone number: +1 702-727-3187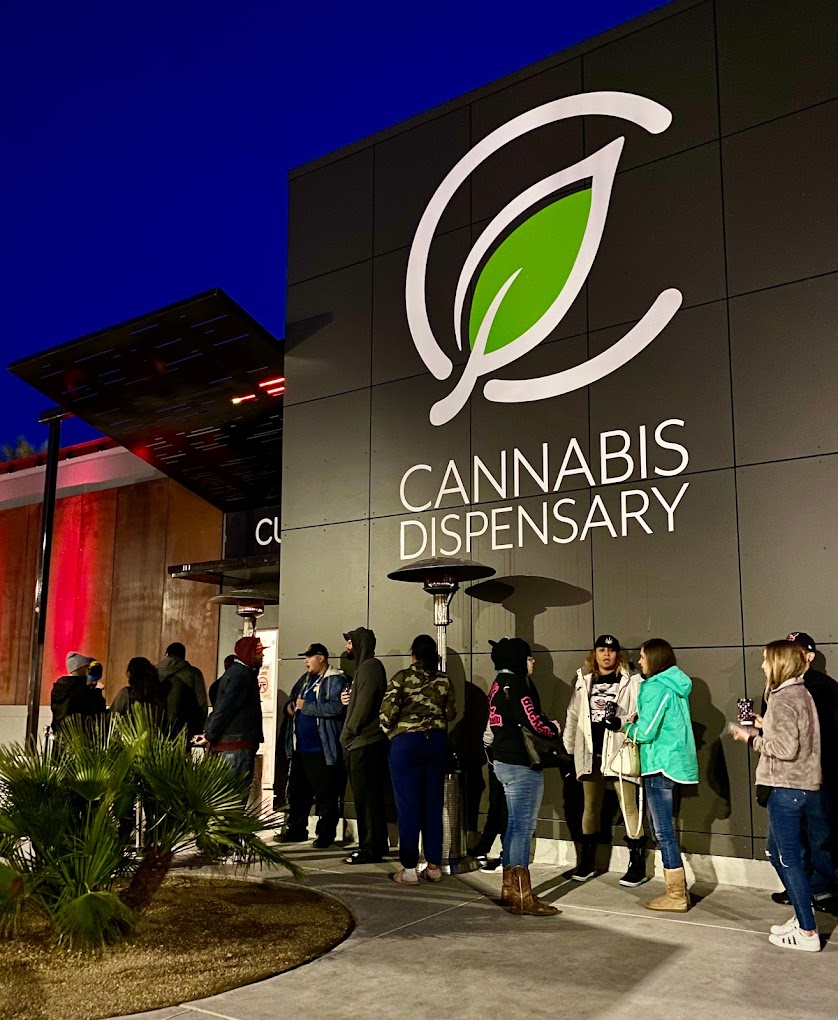 The Sanctuary
1324 S 3rd St, Las Vegas, NV 89104
(4.4/5 based on 1154 reviews)
Site: thesanctuarynv.com
Type: Recreational and Medical
Phone number: +1 702-420-2902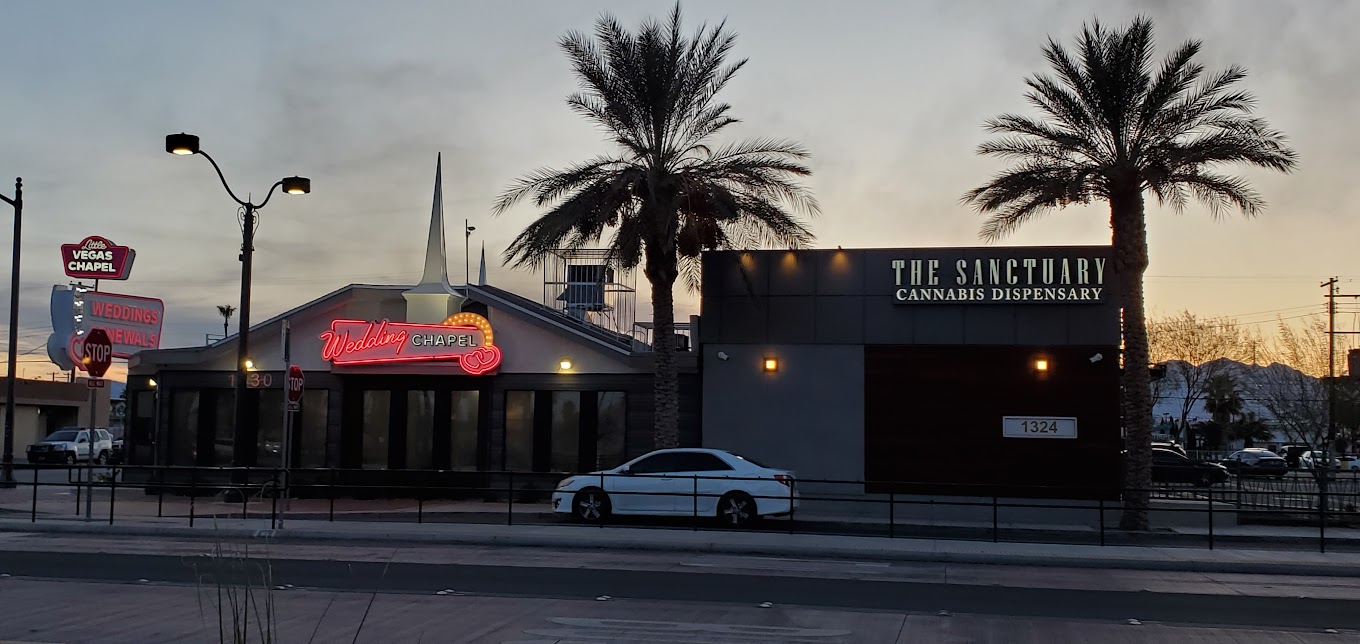 Health for Life
200 E Charleston Blvd, Las Vegas, NV 89104
(4.7/5 based on 130 reviews)
Site: healthforlifenv.com
Type: Recreational
Phone number: +1 702-625-7542