Well, we all made it another year to 4/20, year 2022! Pandemics and wars be damned, we have our sweet ganja goodness to help keep our sanity together, as well as wellness and tranquility of body and mind. For those of you in less-legalized states, here's your reminder that midterm elections are just around the corner with a bunch of cannabis measures coming up. To those of you in more legalized states, we hope you're enjoying it and stand ready to set an example for the rest of the country.
By the way, here's a handy educational refresher for those taking their first 4/20 plunge this year. It helps explain the process so you're familiar with the family of cannabis products.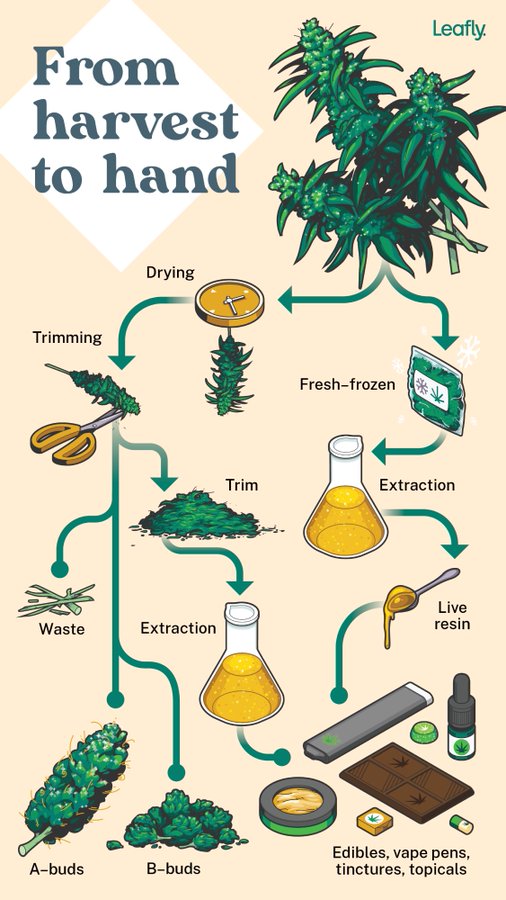 First, a few side notes to 4/20 this year:
We have Easter Sunday on April 17 this year, 4/20 only 3 days after that, then Earth Day on April 22! That's a remarkable string of events, and honestly Earth Day seems to be more popular than Easter with the #StonerFam. With that said, get in the Mather Gaia spirit with my loving parody of cosmic starchild culture. More seriously, you Yoga fans might like Amy M. Vaughn's Yoga musings and other mind-blowing books, including being one of the premiere Bizarro genre writers on the web.
A reminder that this is also a Midterms election this year – and cannabis is on every ballot! If you love your freedom as-is and want it preserved, or want some more legalization opened up, join the progress with Norml's "smoke the vote" effort. They have handy resources to legalizing in every state.
See also:
Wait, got my wake-n-bake:
Dab Connection 4/20 2022 weekend winner picks, courtesy of sizzling staff reviewer Ben Chu: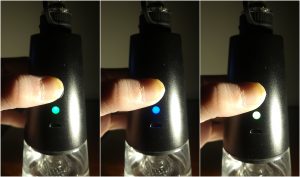 And last but not least, the Simple Yet Practical Releafy SLIDR, a nectar collector that will keep you buzzing like a bee.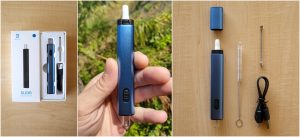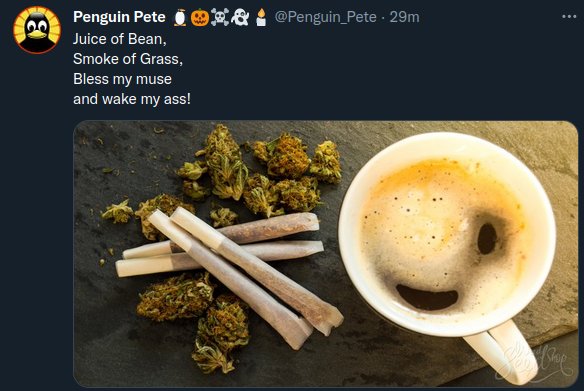 Penguin Pete's 4/20 Pop Hits of Pot : 2022 – Our whirlwind tour of sampling the cannabis scene in a series of short reviews, your special for 4/20.
Now for the 4/20 deal-hunter's list for 2022:. Note that Dab Connection does not necessarily guarantee, endorse, or support any particular company's claim; we're going by the consumer-level information out there. Of course, readers familiar with our valiant team of reviewers will know the brands and stores which we check out for you!
###
We have assembled the following list of 4/20 deals to watch for across the nation:
Some of these are not available everywhere, but we found something for anybody!
Of course, this is far from the only 4/20 sales list on the web, so be sure to check around your local scene. This is just the best we throw together on the spur. Your humble author can't hide from the truth: April holidays sneaked up on us fast while we were preoccupied with other matters.
###
City by City:
Los Angeles
Las Vegas
San Francisco
Reno
Canada
DR. DABBER specials: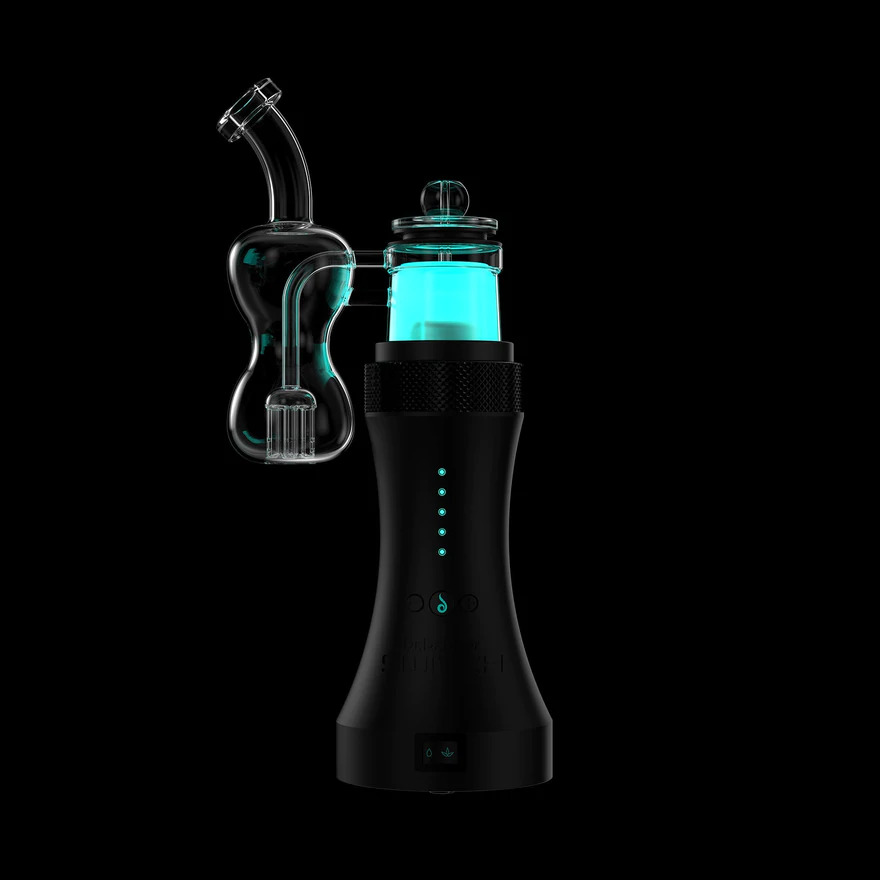 Dr. Dabber continues its quest for the ultimate dab this 4/20, expanding its range of innovative dabbing devices. Check out the latest products and promotions below:
The Light ($24.99) perfect pen for any full melt concentrates. Featuring the same high-quality components you've seen in the Ghost™, incorporated into a slimmer, stealthier design, the Dr.Dabber Light™ Vaporizer pen can go anywhere you need to be. This pen is the perfect option for an entry-level dabber.
The Switch Glow in the Dark ($420) is launching today in limited quantities. The powerful vaporizer can be used for both flower and oil, with 25 induction heat settings ready to hit in under 10 seconds. The quick charge time and self cleaning mode makes the Switch a perfect investment for the upcoming holiday and the glow in the dark body is pretty sweet too.
4/20 Sale – Starting at midnight (ET) on 4/11 through 4/22, customers can receive 20% OFF Dr. Dabber's flagship products like the Boost EVO, Stella, and Switch, and 25% OFF everything else.
Yocan "hot sale":
We recently worked jointly with Yocan to giveaway 2 Yocan Orbit wax pens, you just missed it if this is your first time hearing about it.
https://www.yocanonline.com/sale/
There's plenty more specials Yocan have on a selection of vaporizer items. Our shout-out to Michelle Zhang, who keeps us up to date on Yocan wax pen business and posts inspirational images like these: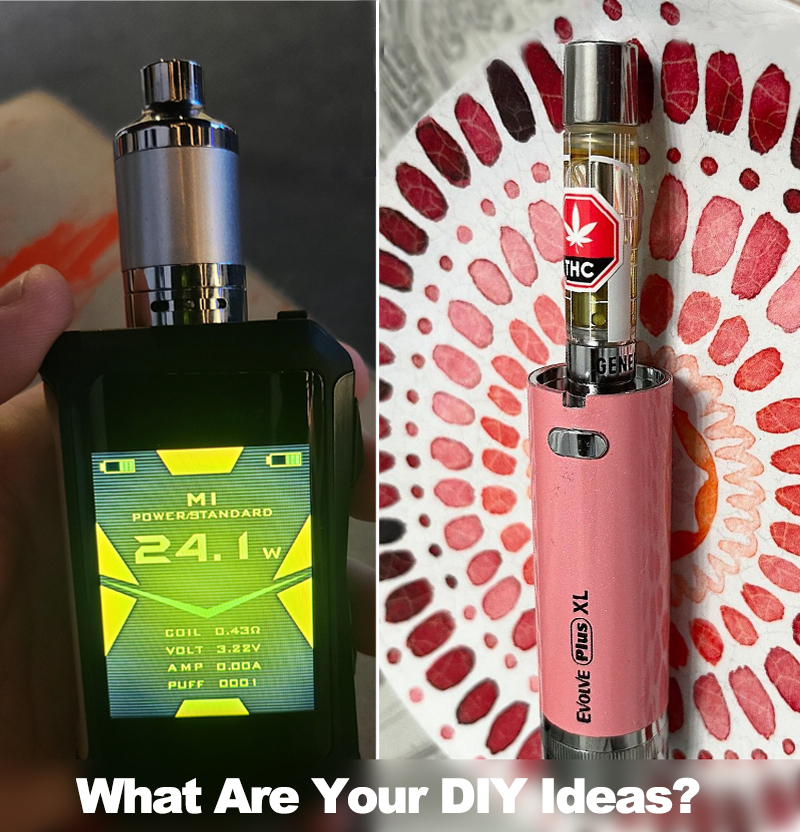 Other 4/20 deals:
From April 15th to April 20th, you can save 35% on every product on their website. Just use promo code "35off420"
From April 16th to April 20th, they're offering a 35% discount on your entire order with promo code "4twenty".
Save 40% on everything for 420 by using promo code "420FUN" from April 16th to April 21st.
until May 1st, you can save 15% when you spend $100 or more by using promo code "STONER420"
20% discount and free shipping will be automatically applied at checkout with no need for a promo code on April 20.
from April 8th to April 20th where you can get 20% off the entire website.
$20 off any pipe with promo code "Celpipe420". You can cash in on the deal from April 1st to April 20th.
From now until May 1st, you can buy one grinder and get a 2nd one for for your smoking buddy for 50% off.
use promo code 420sale at checkout from 4/18 to 4/20.
Pax 3 Portable Vaporizer $199.99 USD
Deal price: $156 with code WCPAX
AirVape Legacy Portable Vaporizer
Deal price: $140 with code WIRECUTTER; street price: $200
Firefly 2+ Portable Vaporizer
Deal price: $195 with code WCFIREFLY; street price: $250
Storz & Bickel Mighty Portable Vaporizer
Deal price: $271 with code WCMIGHTY; street price: $350
DaVinci Miqro Portable Vaporizer
Deal price: $78 with code WCDAVINCI; street price: $100
Santa Cruz Shredder Medium 3-Piece
Deal price: $45 with code WCSANTACRUZ; street price: $52
High profile Cannabis:
https://highprofilecannabis.com/420-deals-mi
Karma Hemp:
###
Readers, share your finds with your fellow #StonerFam!
Comment below to tell us about any other 4/20 deals we missed. Vendors, we're talking to you too, don't be shy! You can also pool your resources in our forum (including feedback on our 4/20 event support).