REVIEW OVERVIEW

SUMMARY
I am writing today about the Yocan Cubex vaporizer. I was really excited to try another Yocan product because they absolutely make my favorite kind of vaporizer battery. So upon receiving these vaporizers I immediately tried to put a little bit of flower in it and much to my disappointment, it didn't work. Frustrated I looked online for answers and realized it is meant for wax and not flower. So fast forward to a trip to the dispensary for a little live resin and we were ready to go.
You can check out our video review of the Yocan Cubex vaporizer here.
Pros:
Cons:
Recommendations: Auto-off function would be a great addition to this vaporizer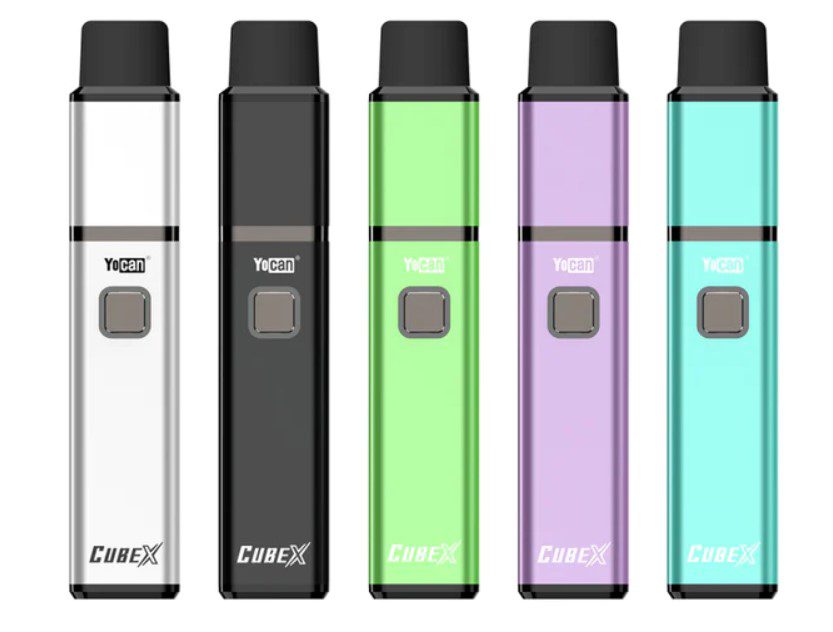 Great dabs
Regardless of my setback, I was still really excited to try this out. I had already charged the vape using the included USB-C cable and got my dab tool to try and load the chamber. So it takes me a bit to figure it out. I started with a quick pull to see if it activated right away. It did not so I used the preheat function which is just two taps and heats the concentrate for about 10 seconds. After all of this effort I had to put into making the vape work, let me tell you, it REALLY worked. I don't know what I expected because it's a dab which is pretty much always strong but I feel like vapes feel more standard to me now.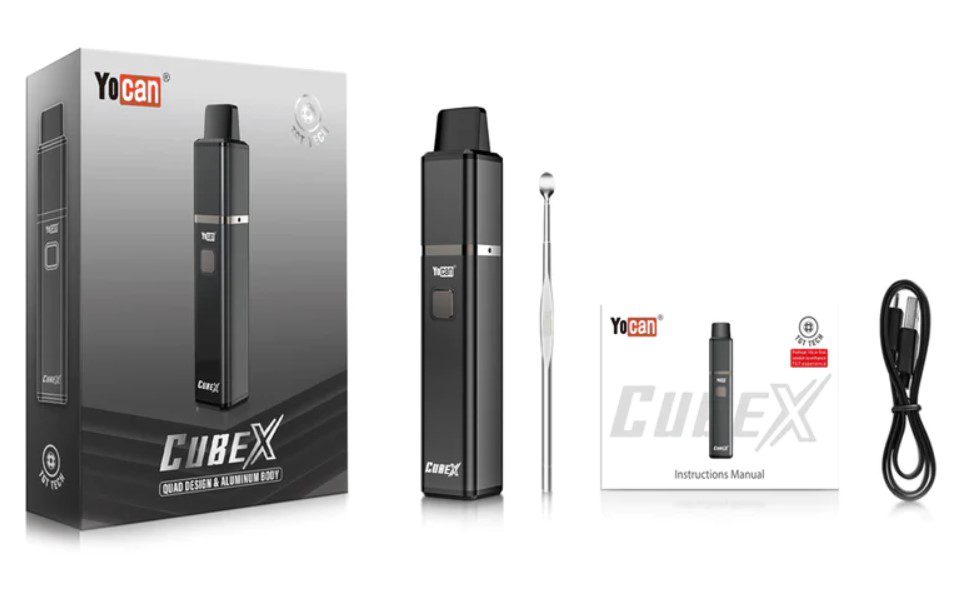 Quality product
This was different. I typically take notes as I journey around LA trying these different products. My notes app says, "omg, dab pens work way better than vape pens… Yocan Cubex sent me to space." This is really all you need to know about the CubeX vaporizer. They really work. Like you might attribute some to the quality of the live rosin I picked up, but Yocan at this point is batting 1000 in terms of sending me quality products to check out. So before I get into some more about my experience with CubeX, I want to say that this is a quality product and you should definitely try it.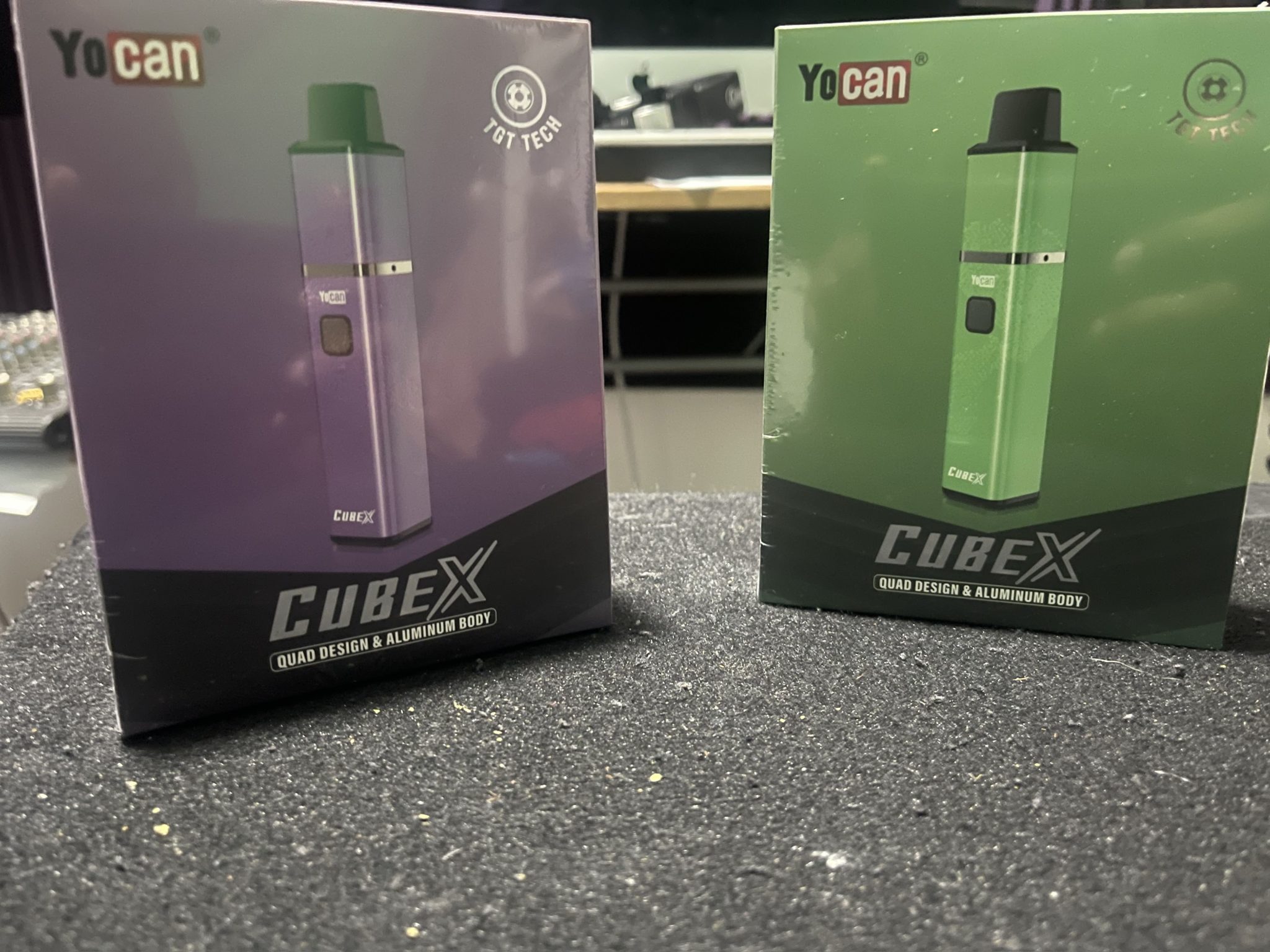 No auto-off function
OK, with all that said, this feels like a stay-at-home handheld vaporizer. And that seems oxymoronic but stay with me for a moment. So most vaporizers I have used have an auto-off or power-save function that will usually kick in if I forget to power down before putting the vape in my pocket. This one, if it does have one, did not activate. So on this day, it was pretty cold in LA, so much I could barely feel my own face.
Anyway, so I rode a scooter from the train to the bar with the vape in my pocket. I don't know how much of the 30-minute ride it was activated but it was so incredibly hot to the touch when I finally stopped and took it out. I couldn't feel it in my pocket bc of how cold it was either. And I had used up all the concentrate I put in previously during my ride too. It also took quite a bit of time to cool down after. 
The Yocan Cubex needs to be turned off by pressing the button 5 times after use.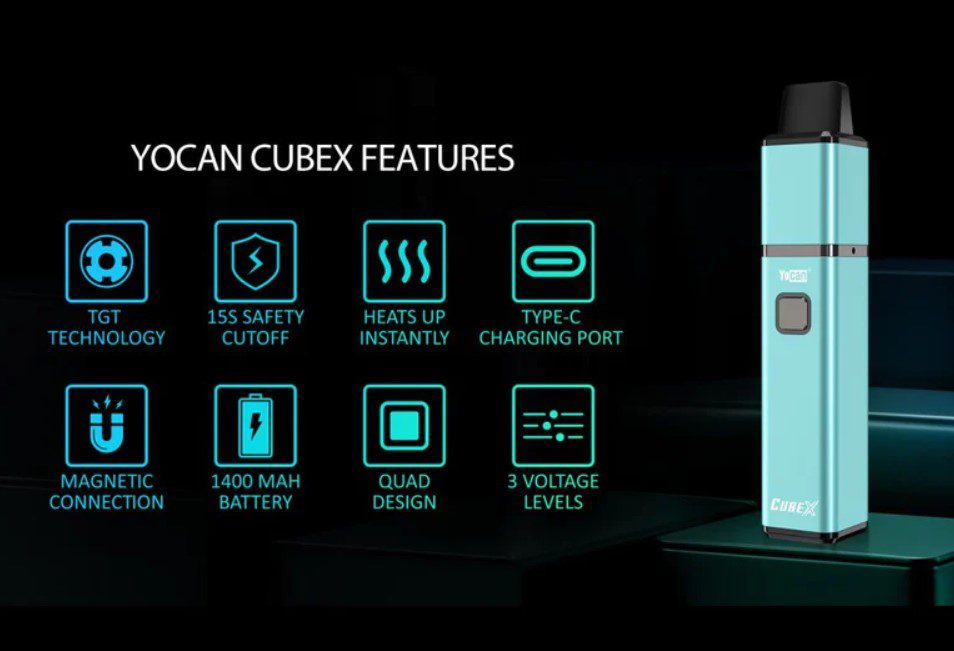 Concluding this review
Overall, the Yocan Cubex vaporizers are pretty solid. I just wish they had an auto-off feature and didn't get quite so hot during extended use. I definitely still look forward to trying more Yocan products in the future.
You can find out more about Yocan products here.
Have you tried Yocan Cubex? Let us know in the comments or on our forum.