REVIEW OVERVIEW

SUMMARY
I'm just moving up in the big girl world of dabbing and this is another milestone. My first electric wax vaporizer and it wasn't intimidating. This is a great step up from traditional dabbing (aka with a blowtorch) to more modern pursuits, plus very beginner friendly. The Phaser ACE Dab Pen from Yocan Black is a classy, new design that, at first glance, doesn't look like much is going on. BUT inside there are so many surprises, like a Kinder egg.
You can check out our video review of the Yocan Black Phaser Ace here.
Pros:
Sleek, ergonomic build and fits great in the hand and the placement of the button/oled screen is perfect
The customizable heat settings with a large range
User-friendly, easy to operate
Cons:
The metal piece gets hit and will burn you
Recommendations: Put a silicone slip over the metal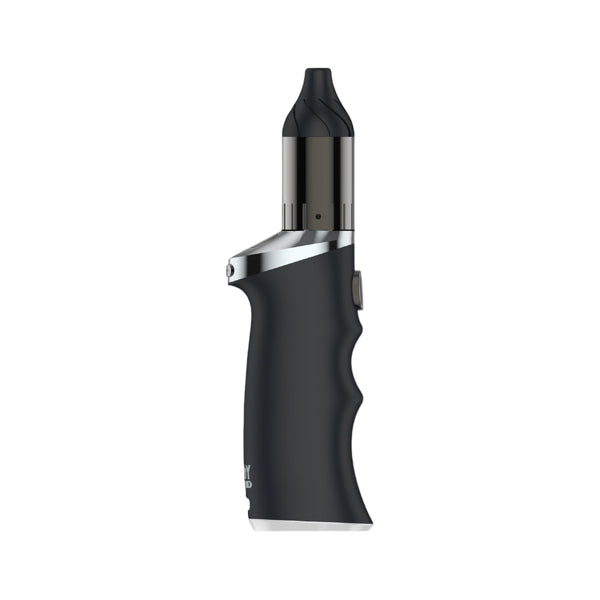 Ergonomic Build and curves in all the right places!
It is like my hand was meant to hold this device with how well it fits. This equipment is sleek and has a high-definition OLED Display. The mouthpiece I discovered is made of durable glass with a silicone cover. It isn't very discreet like the dab pens but can still be carried around easily enough in a big pant pocket or purse. The mouthpiece is also held by a powerful magnet which I was concerned about coming off and having wax get everywhere, BUT when I tested carrying it in my backpack the only thing that happened was it was slightly skewed and did not come off.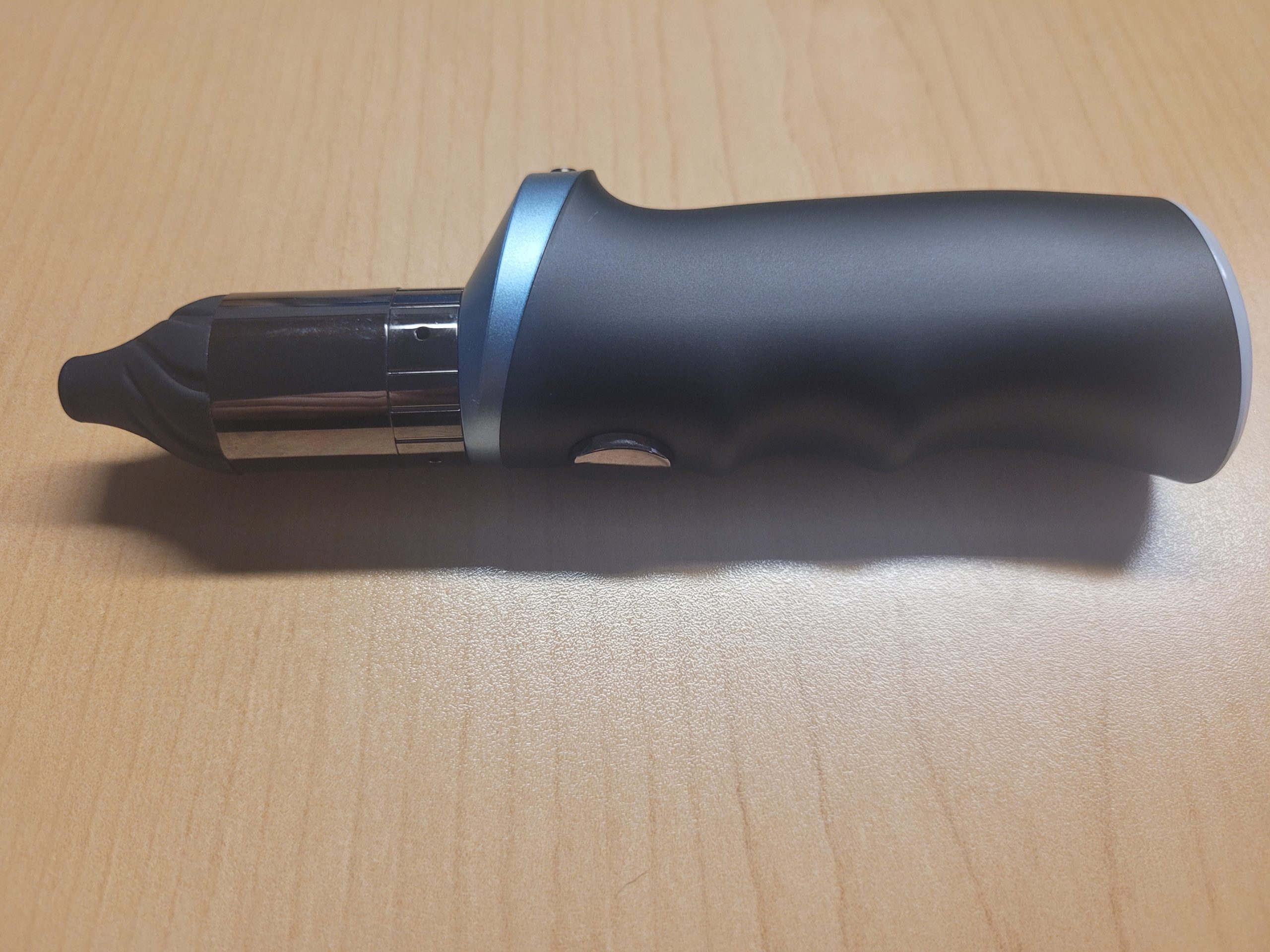 It brings the heat!
 Even though it isn't as discreet as some equipment, it packs a bigger hit than many of them when it comes to the heating capacities. The heat settings are customizable with a wide range of temperatures to pick from 400F to 750F as well as variable voltage of 2.0V to 4.2V. So many options and all the time to explore the possibilities! I didn't even get to the best part which is the advanced dual-coil system which a lot of the newer equipment is leaning into and I have no problem with that. The ceramic heating element or Target Technology Coils (TGT) has the resin burning CLEAN. Making the hits smoother and yummier! I will say that a few hours later when I went to hit it again, I burned myself on the metal piece, no injuries but it hurt! Just be careful of hand placement when picking it up.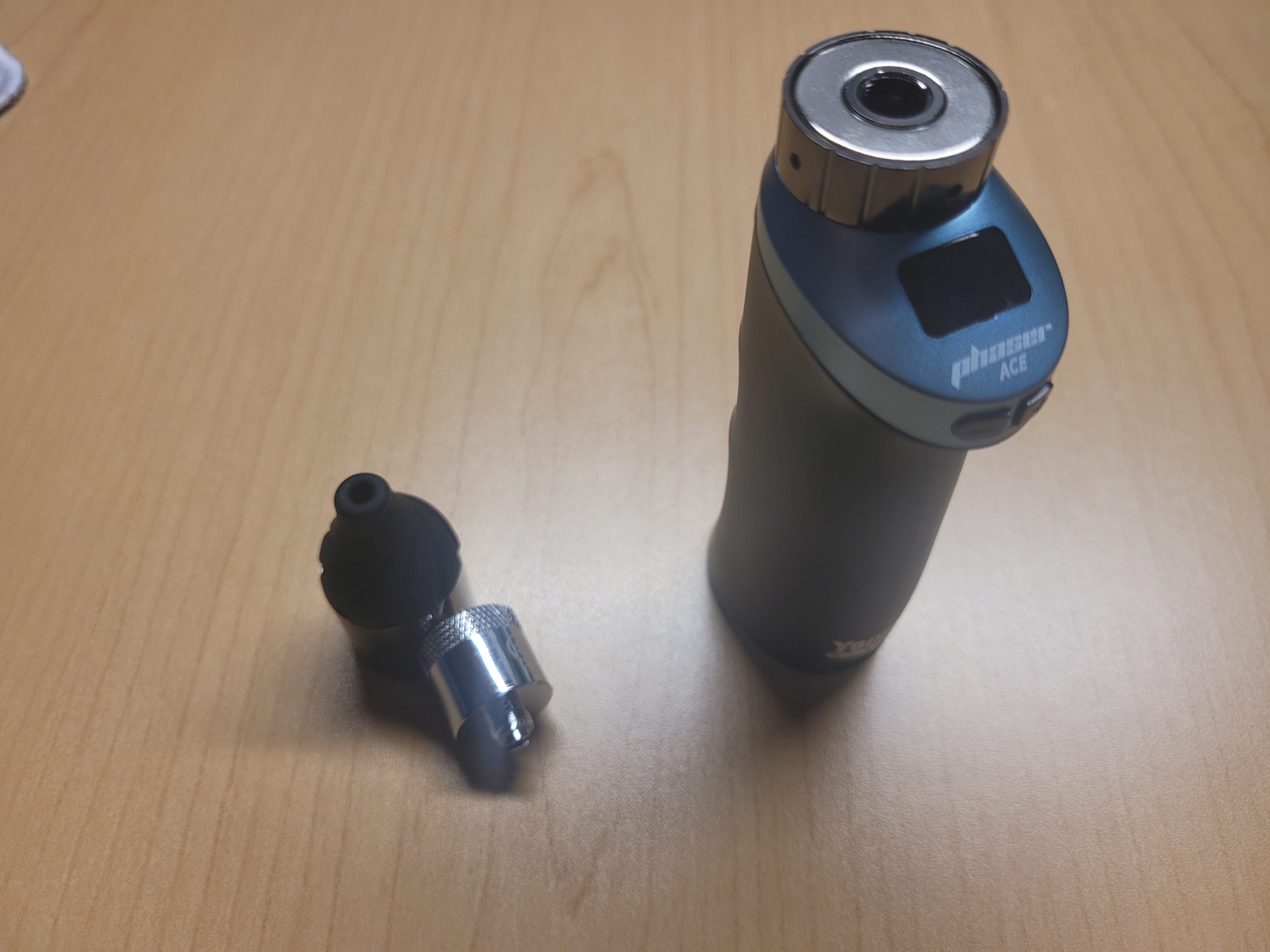 User Friendly – great for first timers
I always get a little intimidated when using new equipment, mainly because I She-Hulk things by accident, but with the Phaser Ace wax vaporizer, I didn't have to worry about that happening. The only piece that "pops" off is the mouthpiece which is held together with a magnet. If you need to change the TGT compartment it screws off. These are the only things you have to worry about for assembly. It has a large single button for doing the main function and is dummy-proof by having a safety feature of a 15-second auto-shutdown. What's not to love? The "hardest" part of operating this equipment would be to load it with the resin.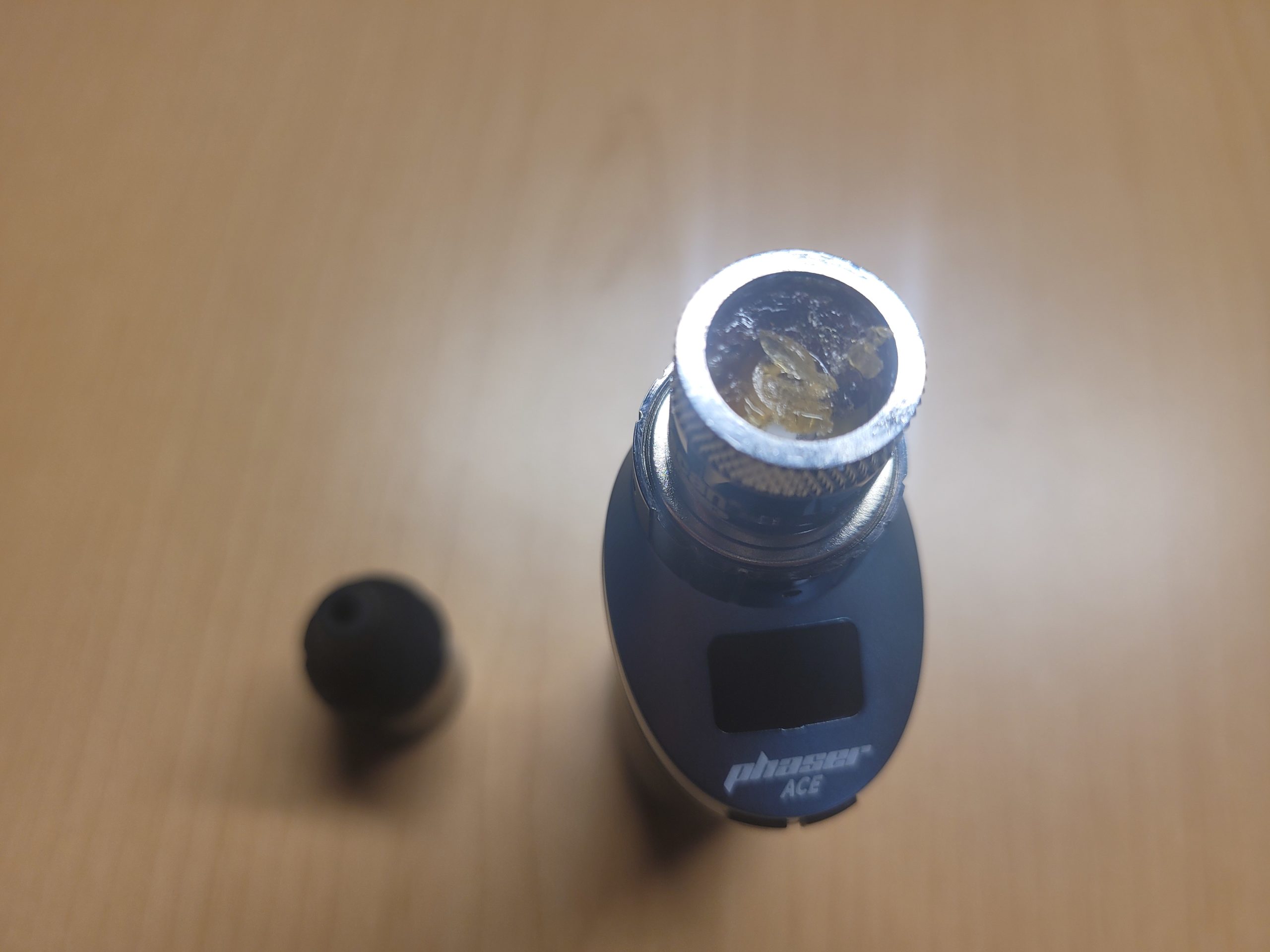 Is this recommended? 
Considering it costs $65, runs like a champ, is easy to use, and looks sexy, I would say absolutely yes. For those who have this sort of equipment already, I would suggest you try this out and if you are new to using something like this then I would invest. Readers, share your dabbing stories here in the comments or in our spiffy little forum.