REVIEW OVERVIEW

SUMMARY
I can not express how sleek this powerful little device is for flower consumption. User instructions were easy to understand making the use of this device a breeze. With all of the tools you need to maintain this XMAX Starry 4, it's certainly worth the $99.99 cost. The long charge allows you to take this on the go, and it slips right into your pocket for ease. It also comes in other colors such as blue and black, I chose the green one as it was 420 and well, green. With its quality build, I can see this as something I'll be putting into my pocket while I'm on the go, truly a portable device.
Check out our video review of the XMAX Starry 4 here.
Pros:
Great design 'Moden' sleek
Simple to use from the start
Quality build that seems quite sturdy
Fast-rotate straw for the draw
Cons:
Very hard to remove the concentrate chamber
The concentrate chamber is hard to assemble
The device gets very hot after about 5 min and needs to be turned off
Recommendations: Some improvements to the heat isolation of the device would be great. It tends to get too hot.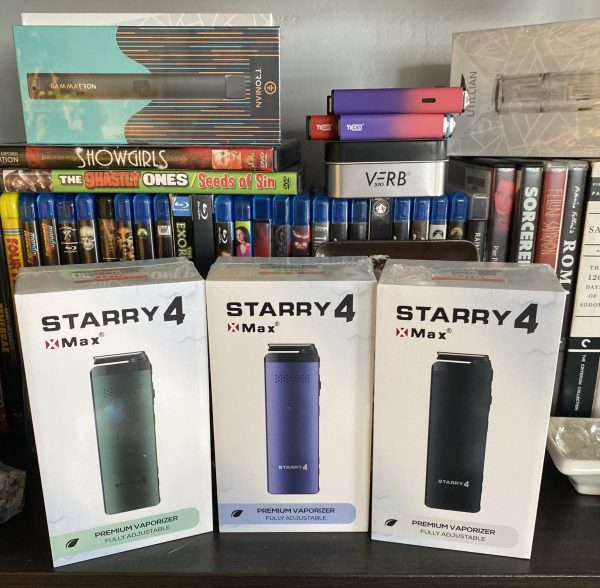 XMAX Starry 4 is a top-drawer Item for sure
While opening up my Starry 4 I was very impressed with how it was packaged, very compact. This will make it great for displaying at stores. It looked very impressive from the get-go, so I charged it up to try it out. As it was built for both flower and concentrate, I thought I'd try dabbing with it, to see if this would be great for on-the-go. It would be if it did not get so hot. I'd be afraid of burning myself on it after dabbing. The sides get hot, but that top, OMG, it could burn someone. I put it into the freezer as I thought it was almost a hazard. Once cooled, it was almost impossible to get the heating oven out to refill or clean out. Using flowers in this device, however, was fantastic. It lasted a long time and gave smooth draws that for the most part did not make me cough. I think I'll stick to flower with this device for now and see if they improve that in future models.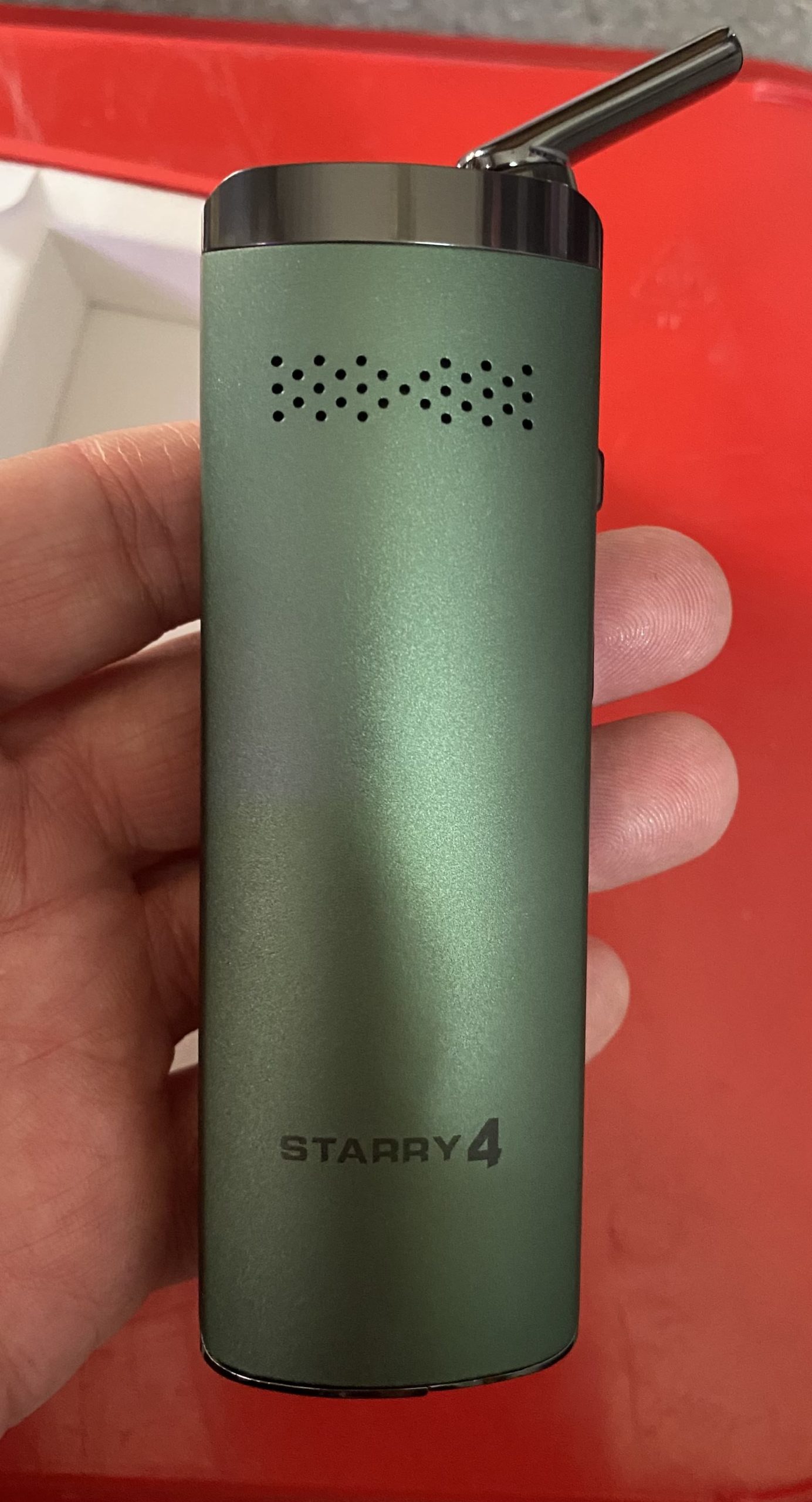 The look is amazing
No matter what color you choose, this device is stylish to the 9's. It is made of quality products that make me feel as if this device will be around in my collection for a while. I'm really excited that the dab's are becoming a lot less dangerous, once they figure out the hot top, I'm sure this will be 1,000 times safer than a blow torch and glass bowl. As for the flower, it vaped smooth and was good to the last hit! I'll be using this again and again for my flower consumption. 

Great value
I think they could actually charge a bit more than $99 for this device. I'd pay $130 easily (as long as they fix that hot top after vape.) I'll be telling all my friends about this cool little device and how great and sleek it is and how easy it makes flower vaping.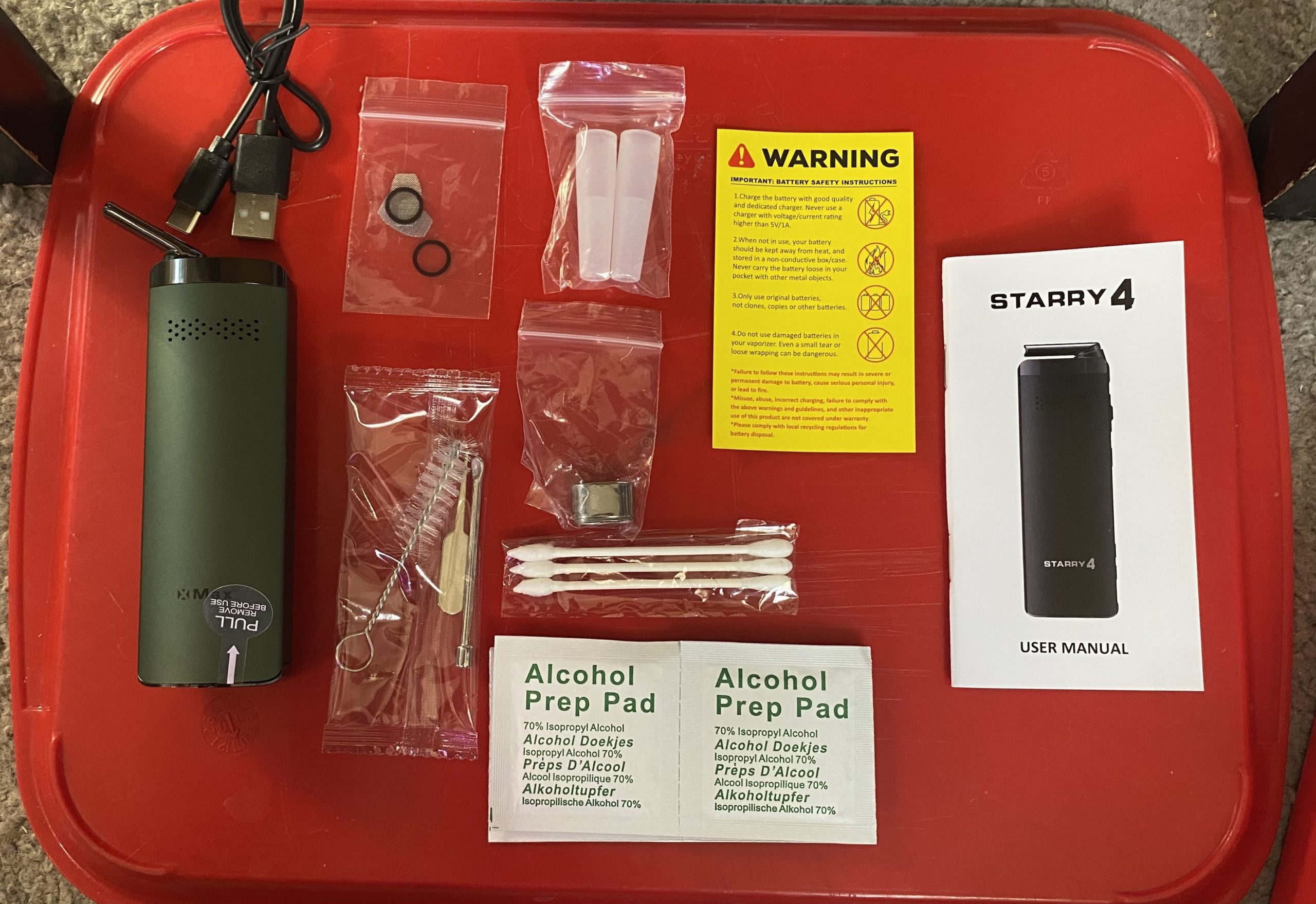 Will I be looking for more products from this company?
The XMAX Starry 4 has piqued my curiosity for sure and will have me looking for other products from this company. 
My overall score of the XMAX Starry 4 vaporizer is 9 out of 10. Fix that chamber load for dabs so it's not so hard to get in and out. Do something about how hot the very top gets while dabbing. After 5 min of time, it's almost so hot it can burn you. Be careful. 
You can find out more about XMAX products here.
Have you tried XMAX Starry 4? Let us know in the comments or on our forum.