REVIEW OVERVIEW

SUMMARY
The VIVANT MAGNETO is a remarkable vaporizer that brings together style, functionality, and power in one sleek package. From its stunning design to its long-lasting battery life and impressive performance, this device has quickly become a favorite among vape enthusiasts.
You can check out our video review of the VIVANT MAGNETO battery here.
Pros:
Modern and minimalistic design
Great battery life
Perfect for both beginners and experienced vapers
Cons:
Recommendations: None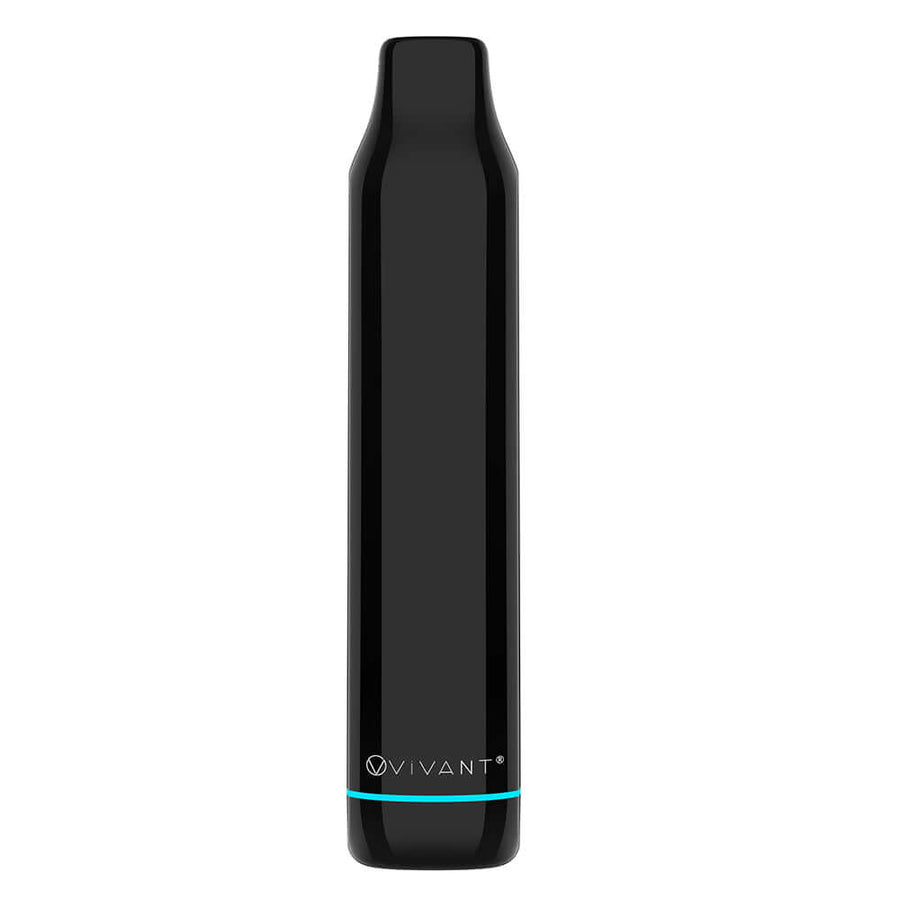 Modern and minimalist design
Let's start with the design. The Magneto boasts a modern and minimalist aesthetic that is simply eye-catching. Its sleek and compact form factor fits comfortably in the hand, making it a portable and discreet option for on-the-go vaping. The smooth aluminum body is not only visually appealing but also sturdy, ensuring durability over time. The attention to detail in the design is evident, with a magnetic connection between the mouthpiece and the device itself, allowing for easy loading and cleaning.
Great battery life
When it comes to battery life, the Vivant Magneto truly shines. Equipped with a large capacity 1500mAh battery, this vaporizer provides an exceptional vaping experience that lasts throughout the day. Whether you're a casual user or a heavy vaper, the long-lasting battery ensures that you won't be left without power when you need it most. The added convenience of a micro USB charging port means you can easily charge the device wherever you go, ensuring uninterrupted enjoyment.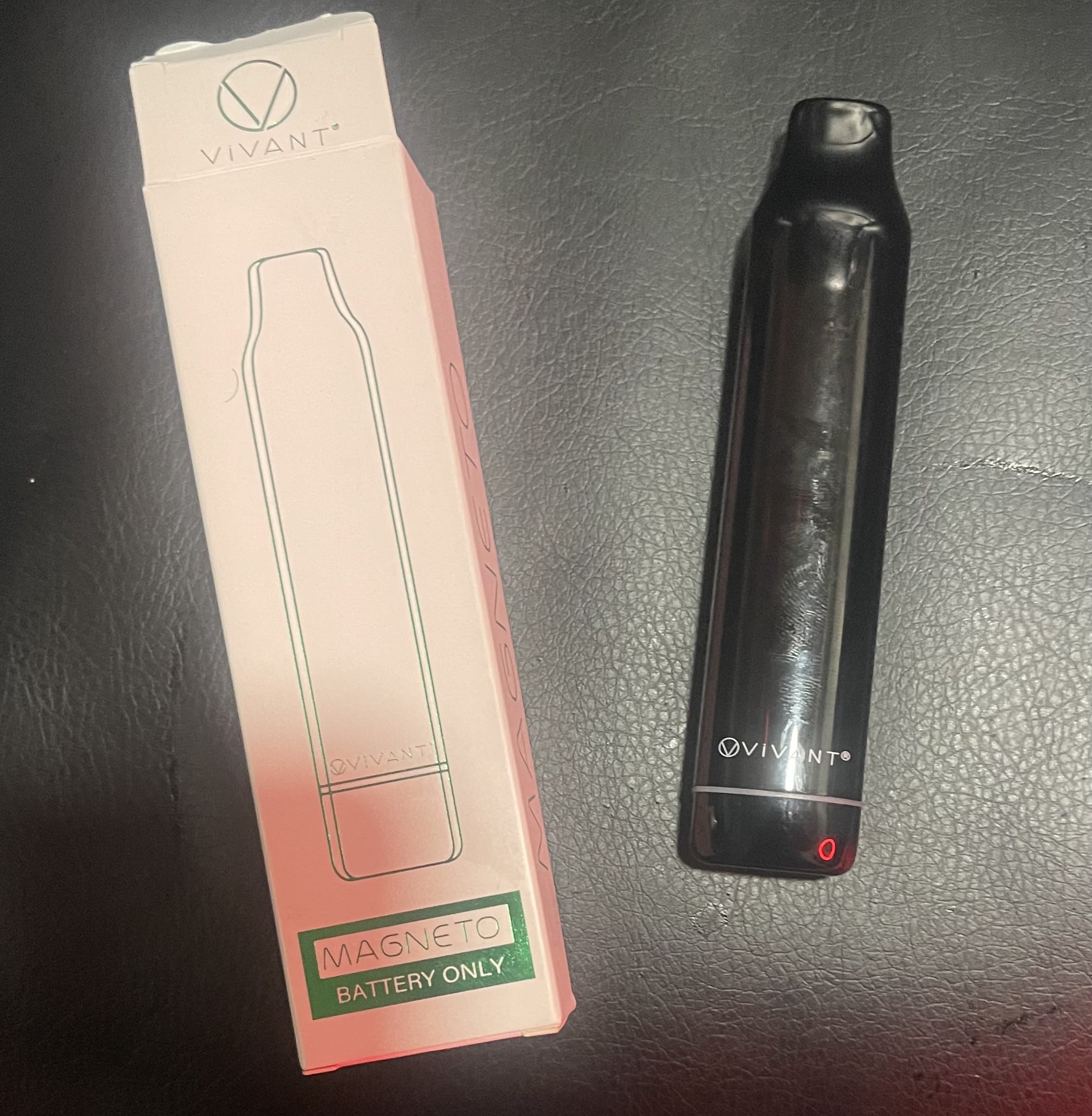 Perfect for both beginners and experienced vapers
Now, let's talk about the performance. The VIVANT MAGNETO delivers impressive power for solid pulls, making it perfect for both beginners and experienced vapers. The device features a ceramic heating element that heats up quickly and evenly, resulting in smooth and flavorful vapor. The temperature control allows you to customize your vaping experience to suit your preferences, providing a range of options for different materials and desired effects.
The vapor quality produced by the Magneto is truly impressive. The combination of the ceramic heating element and the device's airflow design ensures that every draw is smooth, flavorful, and satisfying. Whether you prefer dense clouds or more discreet vapor production, the Magneto delivers consistently excellent performance. The vapor remains cool and pleasant even during longer sessions, thanks to the advanced airflow system that prevents any harsh or burnt tastes.
Cleaning and maintenance are a breeze with the Vivant Magneto. The removable atomizer allows for easy access and cleaning, ensuring that your device stays in top shape. The magnetic connection between the mouthpiece and the device makes disassembly and reassembly a seamless process.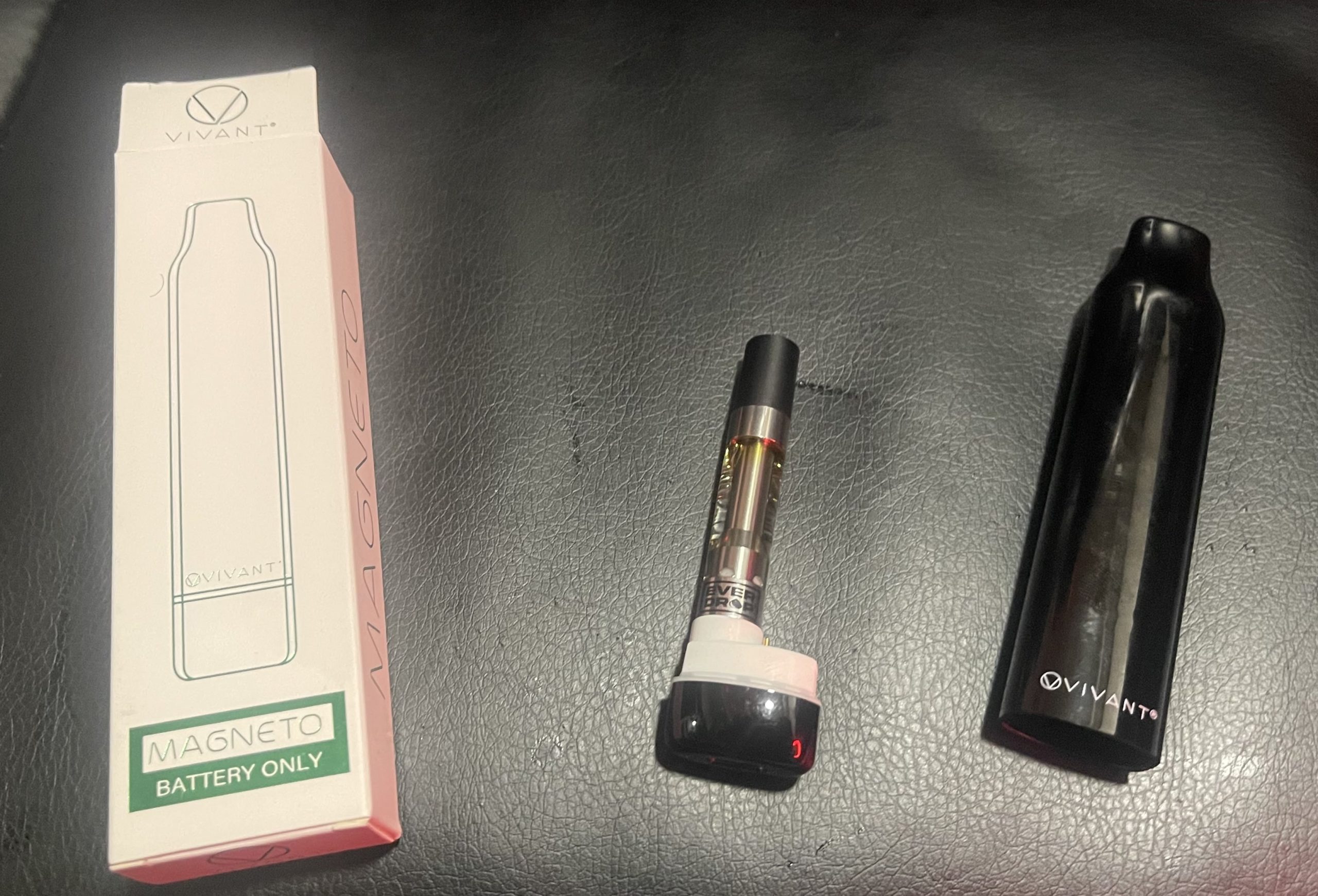 Concluding this review
In conclusion, the VIVANT MAGNETO is a top-tier vaporizer that excels in design, battery life, and performance. Its sleek and compact design, coupled with the long-lasting battery, makes it a perfect companion for vaping on the go. The powerful heating element delivers solid pulls and exceptional vapor quality, offering a truly enjoyable experience. Whether you're a novice or an experienced vaper, the Magneto offers a user-friendly and hassle-free option that doesn't compromise performance. With its innovative features and attention to detail, the Vivant Magneto stands out as a reliable and stylish choice for anyone looking to elevate their vaping experience. The only thing I would watch out for with this is the buttonless design means there is no preheat function. So I recommend a few small pulls to heat it up before trying to take a deep inhale. Either way it's a great product and definitely one of my favorite batteries. The price of this battery is $24.99.
You can find out more about VIVANT products here.
Have you tried the VIVANT MAGNETO battery? Please let us know in the comments or on our forum.