REVIEW OVERVIEW

SUMMARY
What's up!? Got a fresh review for you all. Today we're digging into some True Hash Company rosin.
True Hash Co started out in Isleton, California in Jan 2021. Shortly after their Banana Peel x Wilson took 6th at last year's Emerald Cup in the Solventless Rosin Category. 
Being such a new brand they're still working out the finishing touches on their social and web presence. Currently, you can find them @truehashcompany on Instagram. 
Check out our video review of the True Hash Co Hashqueen Rosin here.
Pros:
Very affordable for a solventless product.
Awesome terpene profile on this. Nothing beats good rosin in my opinion for full-bodied flavor and effect
Easy to work with consistency. Not dry or overly wet
Nice, balanced effect while not sacrificing potency
Super easy open jar
Large, easily readable strain/grow info on the rear
Cons:
Recommendations: Make sure when dabbing your rosin that you let it come up to room temp before you dab it. Don't want any condensation forming!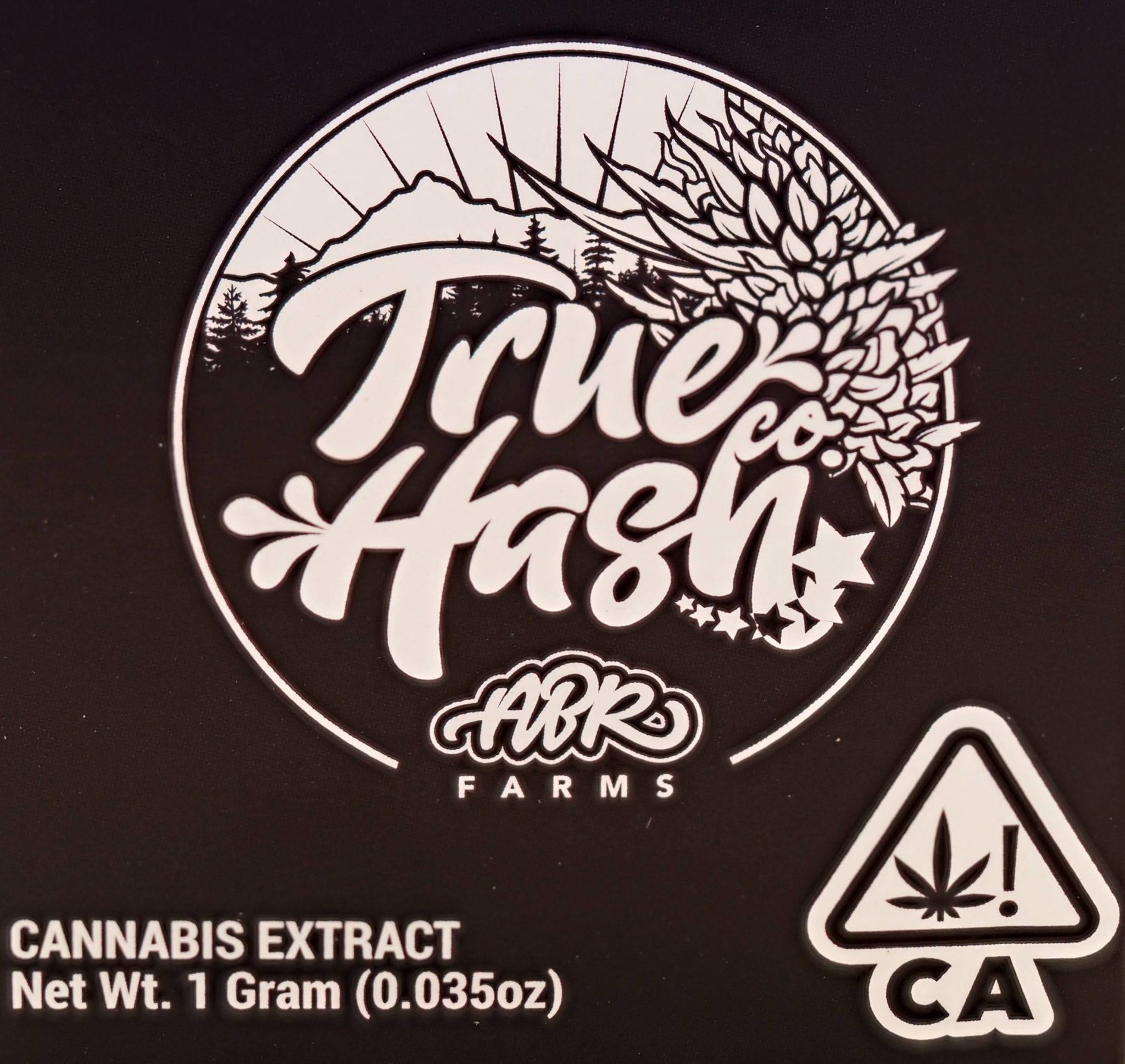 Let's get down with the basics
Strain Name – Hashqueen.
Strain Parents – Gorilla Princess x Pakistani Citreon #1.
Genetics by @lempirefarmaseed. 
Grown by @ABR_Farms.
This strain is very floral with hints of mint
The nose is very floral, mint and lemon. The taste is quite mint forward with slight lavender undertones and a strong citrus finish.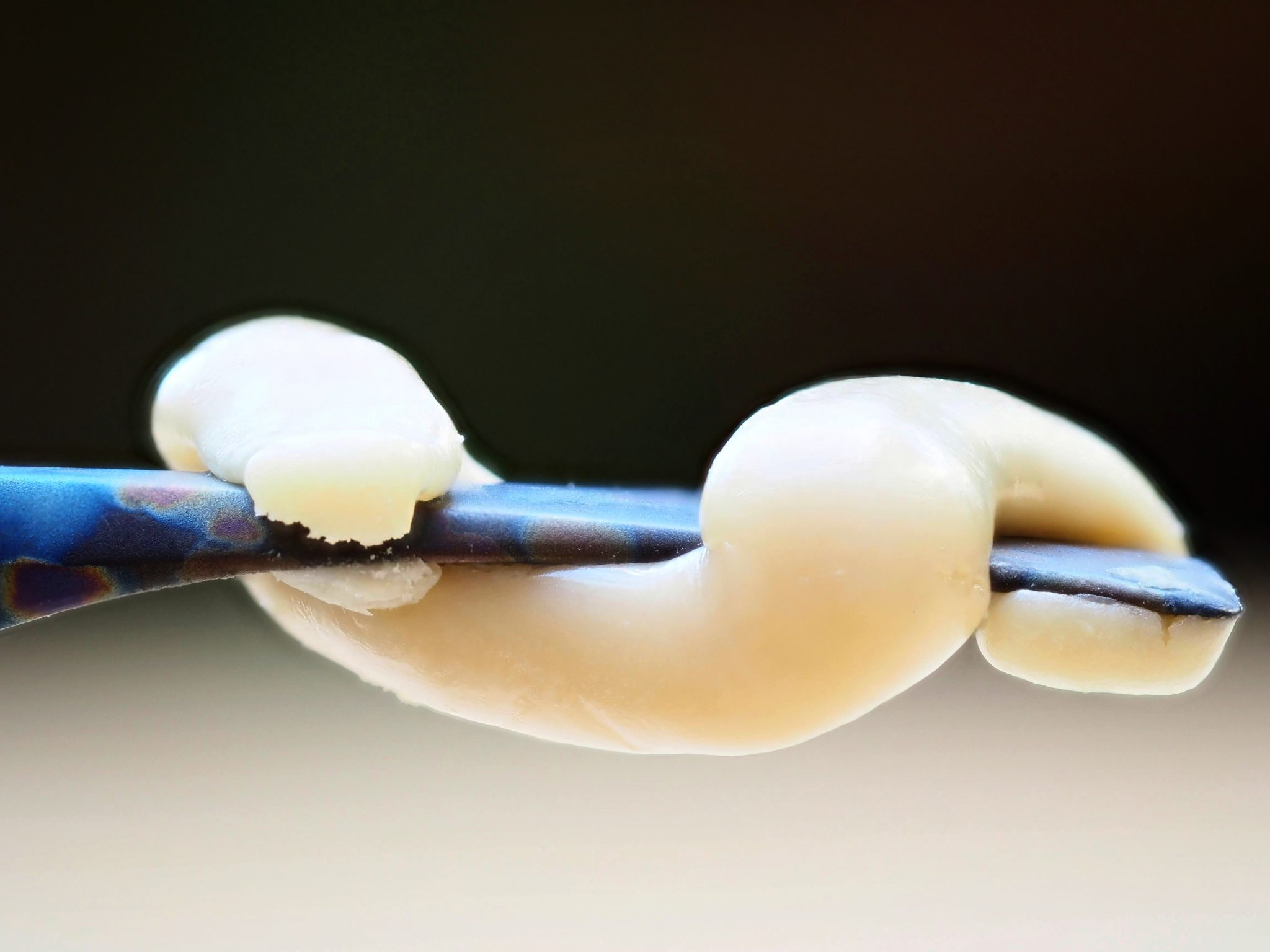 The melt
We used quartz and terpometer for this. Matching as close to the range as the Puffco as possible (+/- 2-3 degrees F).
💙 (490) Light floral notes (lavender, mint), and zest.
💚 (510)  Bit more mint forward, with a sweet, lemony finish.
 ♥️ (530)  Starts out very mint and sweet forward and morphs to a lemon citrus finish. Some hashy notes linger for a bit after. 
🤍 (550) Very sweet upfront. Mint is more of a gas at this temp. Big zesty lemon finish that just starts to go hot.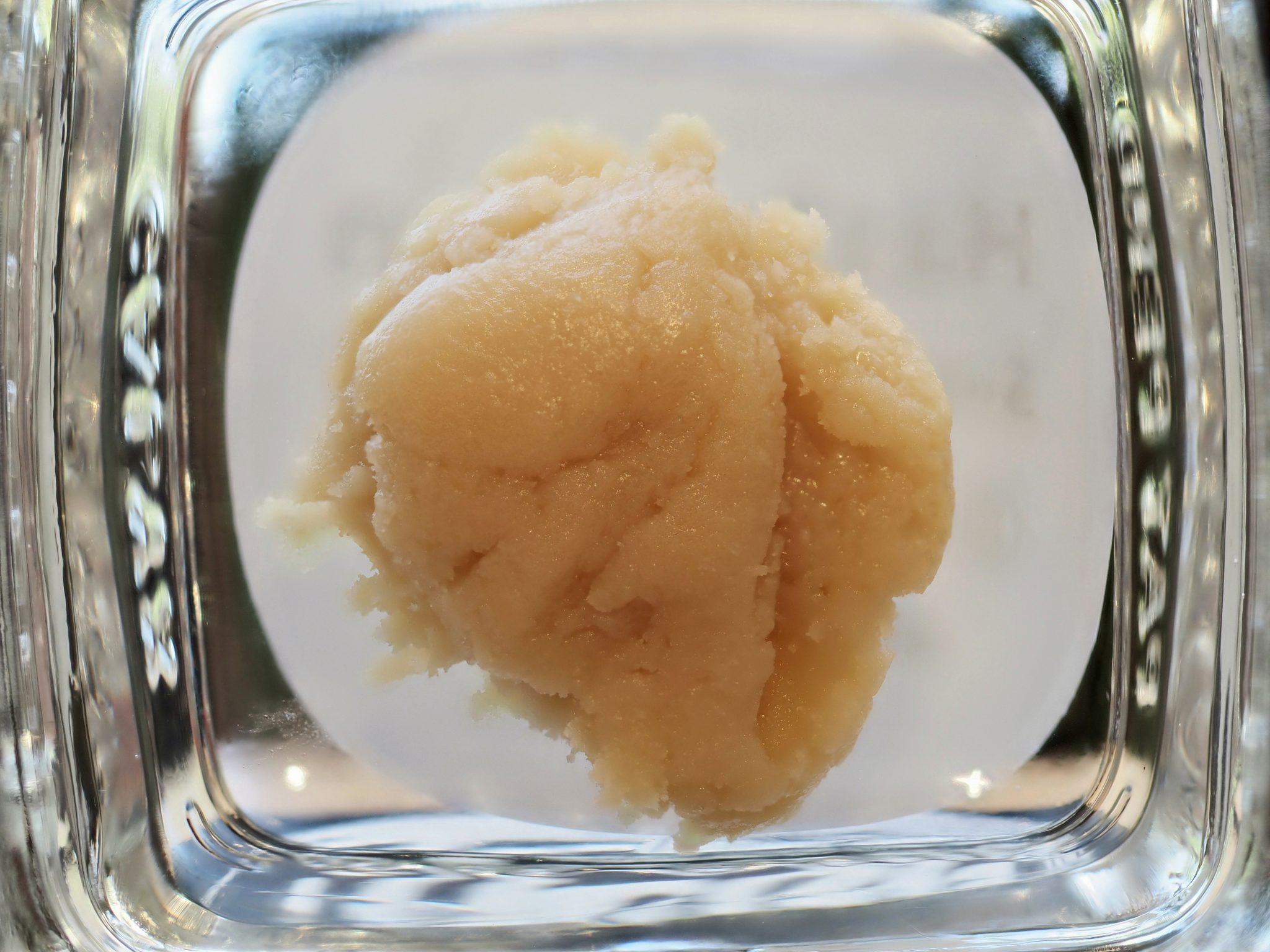 The ride was uplifting
A nice uplifting forward effect that slowly morphs to a nice even body high. Not too heavy, not too light, just right. The body reminds me a bit of Blue Dream, whereas the uplifting, energetic effects remind me more of Red Congolese. Not overly strong on the energy side, but just enough to get a little kick in the butt to start the day. Little too busy for a late night for me, more of a morning/mid-day strain. 
The packaging
Black box, white brand text, IG information, no-frills. Nestled inside an easy-open blacktop jar. Strain and farm info on the rear.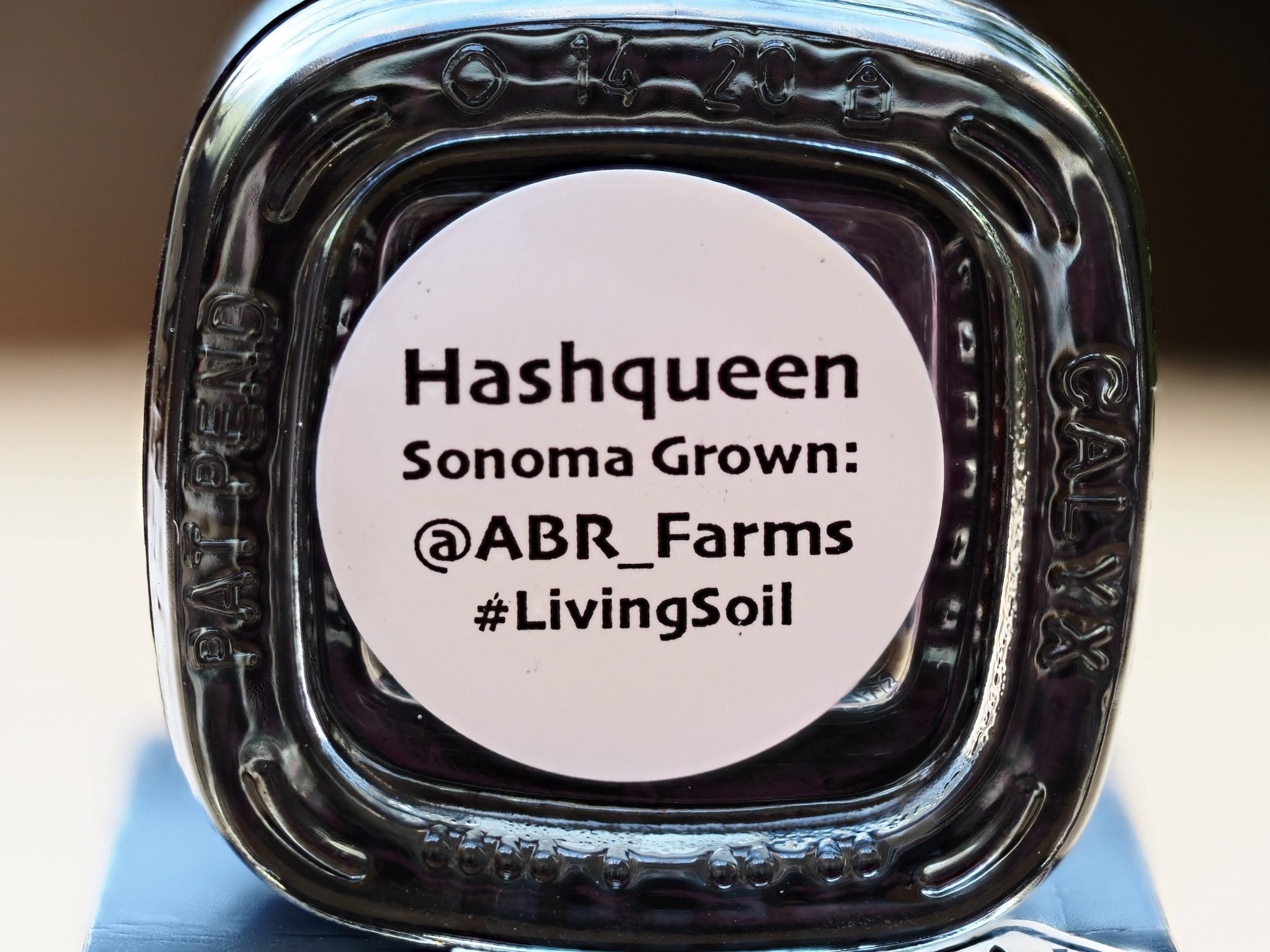 Concluding this review
This was one of the most enjoyable strains I've had in a while, as far as hybrids go. Very uplifting start, akin to a Red Congolese, made this the perfect wake and bake strain for me. This also had just the right amount of body (think Blue Dream lite) to it to help with my daily aches and pains. Not quite as strong as I normally like it, but that's the trade-off for a functional non-sleepy strain. I save that heavy lifting for my GMO crosses. All in all, this checks all the boxes from flavor and smoothness to potency and price. Definitely don't sleep on this up-and-coming brand. I look forward to seeing what they do as time goes on. 
You can find out more about True Hash here.
Have you tried True Hash Rosin? Let us know in the comments or on our forum.