REVIEW OVERVIEW

SUMMARY
Today we will take a look at some products from The Botanist, specifically, their Sundae Sunset cured sauce. I was blown away at the aroma, upon opening this jar for the first time! I coincidentally had bought some of this same flower last week, The Botanist Sundae Sunset strain. I had a vape cart too, but I used it all before I got this concentrate. It's interesting to have the flower and concentrate to compare. It seems like the concentrate has a similar aroma to the flower, and similar effects too. I think The Botanist might become one of my favorite cultivators because I have been loving this flower and concentrate and vape cart from them! 
Check out our video review of the Sundae Sunset Cured Sauce here.
Pros:
The Botanist is a well known, high-quality brand
State maximum allowed THC percentage (70%)
Awesome flavor and effects
Cannabinoid & Terpene Information provided on the box
Cons:
On the more expensive side
It seems more like a "crumble" than a "resin"
Recommendations: None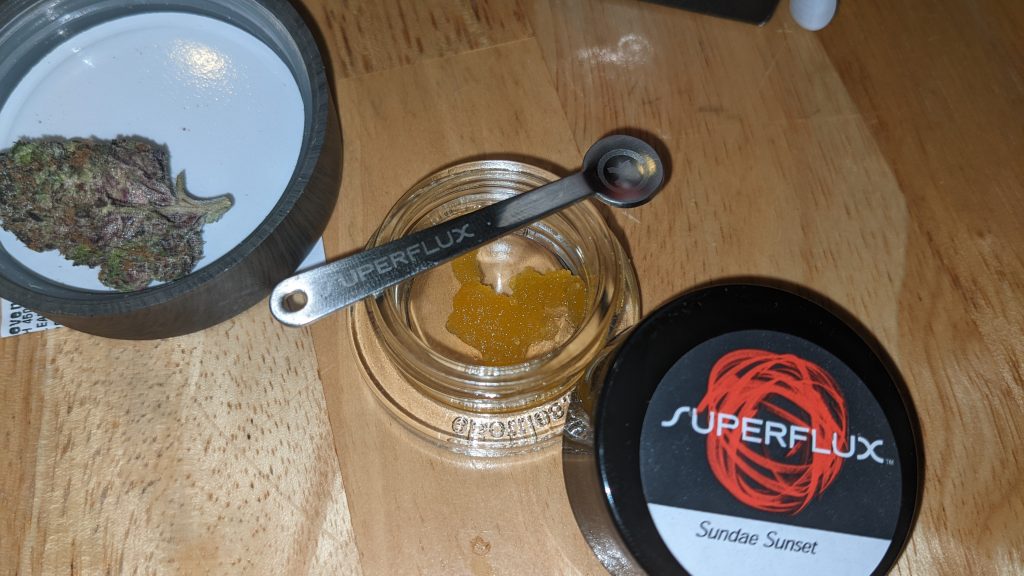 The Botanist is a well known, high-quality brand
 I chose this strain because I prefer Indica or hybrid leaning strains, and I had some of the flower.  I had tried a few products from The Botanist in the past, but not enough to really have an opinion about the brand.  I think I had some gummies that were pretty good a while ago, and I had an RSO syringe, that were both excellent.  The Sundae Sunset flower and cart that I bought last week, along with the Garlic Sundae flower, have been excellent so far, and this Sundae Sunset Cured Resin hasn't let me down so far, either.  I absolutely love the sweet, fruity flavor and aroma!  It's one of the best-tasting concentrates that I have tried so far.
I looked around online, but couldn't find any details from The Botanist about the strain info, so I submitted a question on their website and will report back if they respond.  From searching on Google, I found that Sundae Sunset is an Indica dominant hybrid strain, that is a cross of Sunset Sherbet and Sundae Driver.  Those are both my favorite strains of mine, so it definitely makes sense that I am enjoying this so much.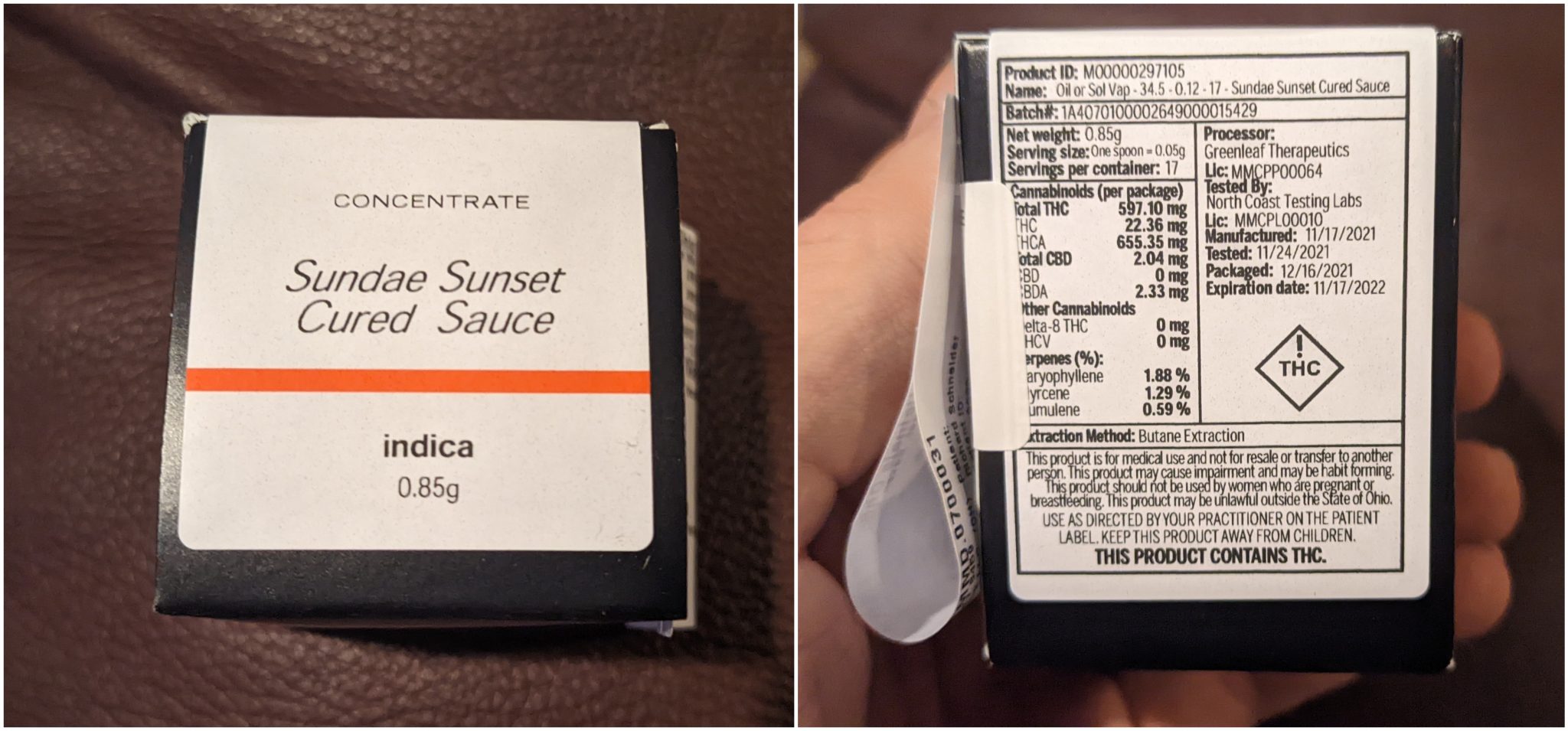 Amazing flavor and effects!
I really like the flavor of this concentrate!  According to the lab information on the package, this concentrate contains 1.88% Caryophyllene, 1.29% Myrcene, and 0.59% Humulene.  Those are some decent numbers, especially for a "cured" concentrate.  Those generally have lower levels of terpenes than "live" concentrates.  I'm not very good at describing flavors and scents, but this definitely has a nice, sweet fruity flavor and aroma.  I know that  Caryophyllene is the compound found in black pepper, basil, and oregano, with a funky warmth similar to cinnamon and cloves.  Myrcene is generally the "Indica" terpene and is responsible for the peppery, spicy fragrance in beer.  According to Leafly, Myrcene is the most abundant terpene in modern commercial Cannabis.  The last terpene is Humulene, and this has a subtle, earthy, woody flavor and aroma.  This combination of terpenes is a real winner, in my opinion.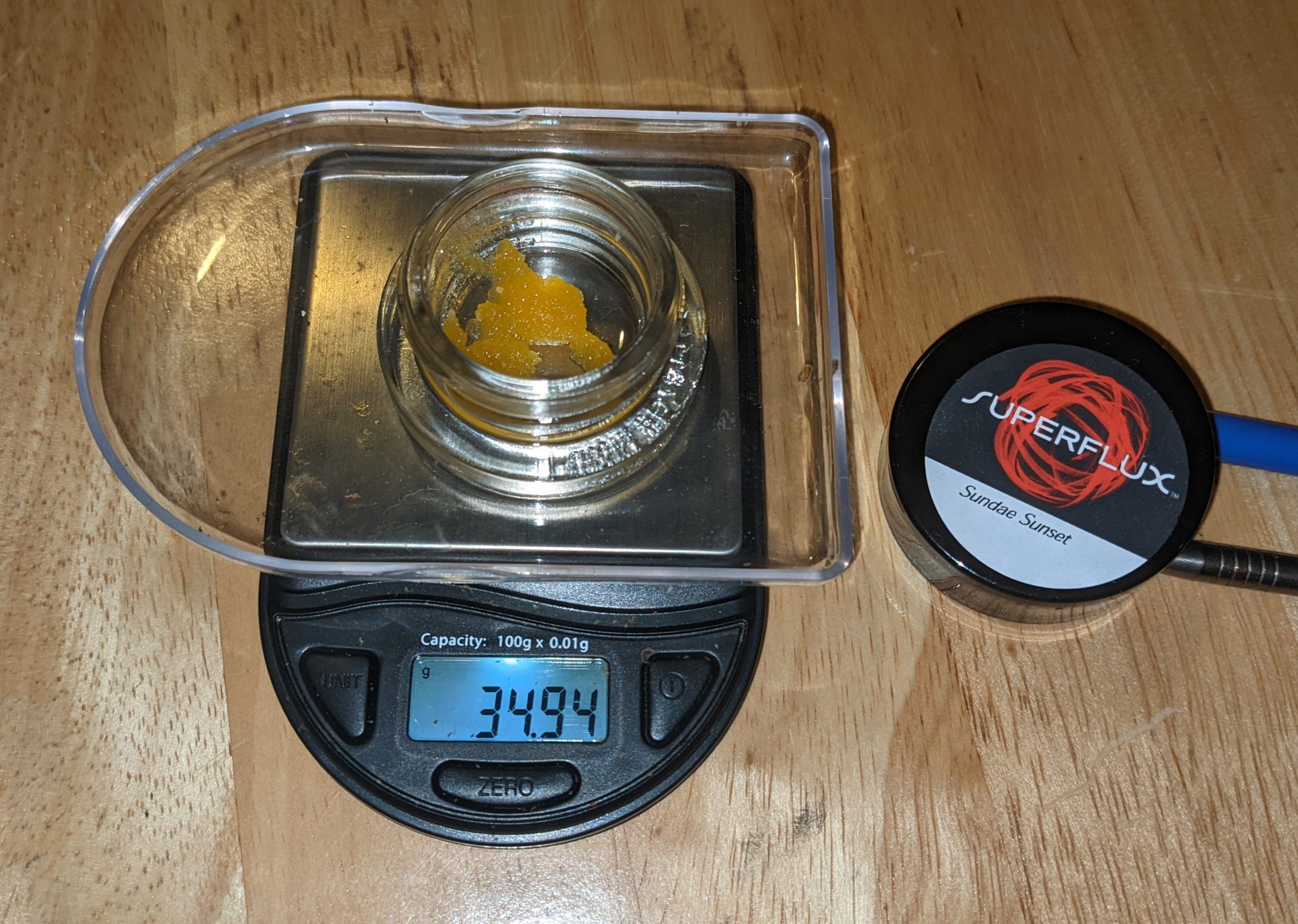 Similar Cannabis products for comparison:
There are so many brands of concentrates now!  It's hard to believe how much the medical Cannabis program has grown, here in Ohio, just over the past couple of years that I have had my medical card.  I remember how prohibitively expensive the concentrates were, and how small the selection was.  Lately, my favorite concentrates have been the Cresco live concentrates, Ancient Roots live rosin Dablicator, and this Cured Sauce concentrate.  The flavor and effects are absolutely on point with all three of these, and I'm definitely going to buy more.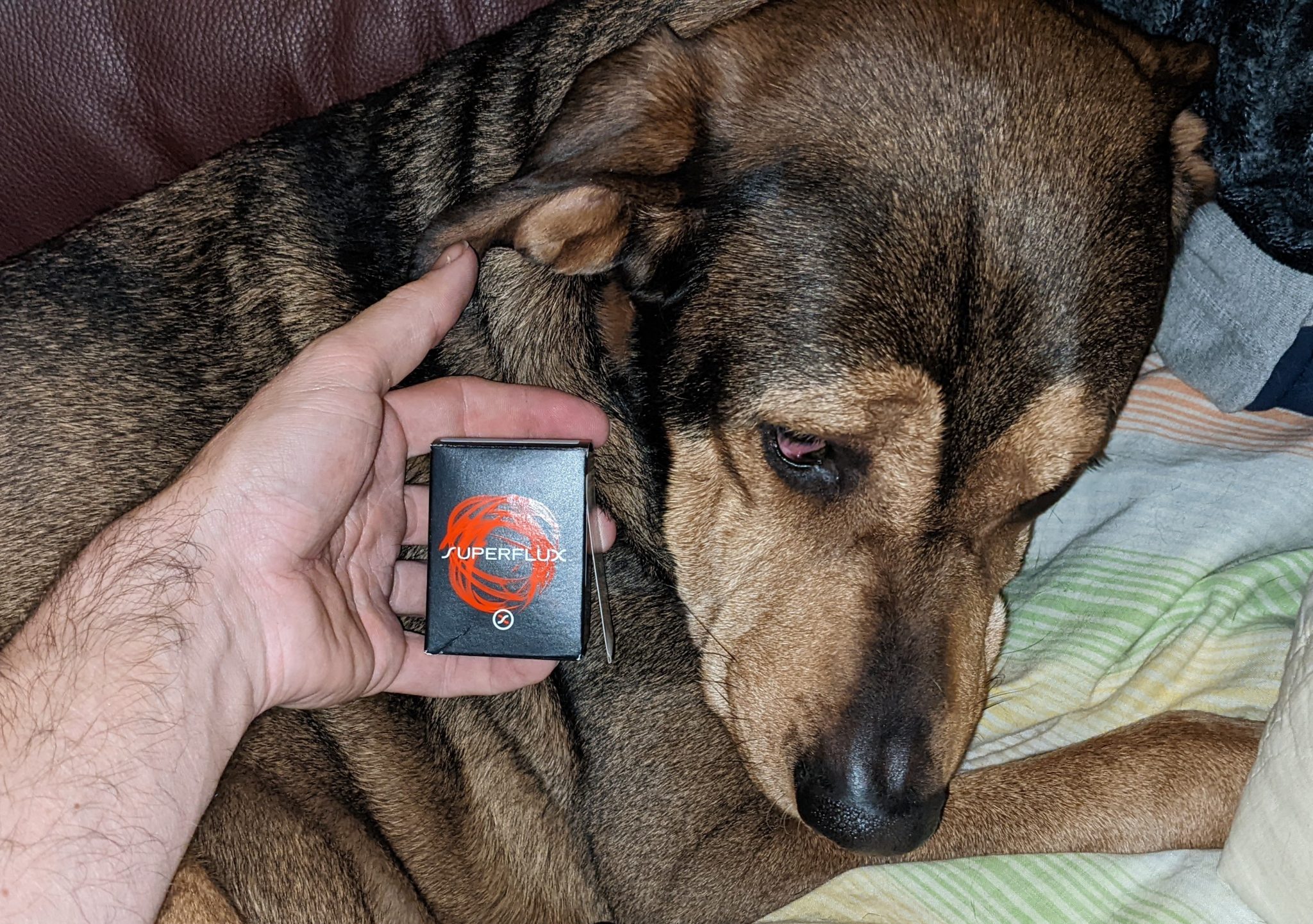 Concluding this review
I've really enjoyed this Sundae Sunset Cured Resin concentrate.  In my opinion, this is one of the best Cannabis products that I have had so far.  The flavor and effects have been really enjoyable, and The Botanist is becoming one of my favorite cultivators.  I will add a comment for the jar weight after I use it all.  I think this is a good quality check, to get a general idea of the accuracy of the net weight.
You can currently find more products from The Botanist here. 
Have you tried Sundae Sunset Cured sauce? Let us know in the comments or on our forum.