REVIEW OVERVIEW

SUMMARY
RYOT sent me not a grinder, but a greater (GR8TR) for shredding flower.
It's extremely versatile

Love the copper mixed with silver style

Easy to grind, no resistance turning

So easy to figure out its many uses
You can check out our video review of the Kannastor GR8TR V2 here.
Pros:
Quality built
Had a nice feel, weight (light)
Dig the copper (rose gold) finish
Love easy it shreds flower
Enjoy the glass for peeking at what's left
Cons:
No noticeable difference in grind blades
The deep glass area is not so easy to scoop out your ground flower
Recommendations: None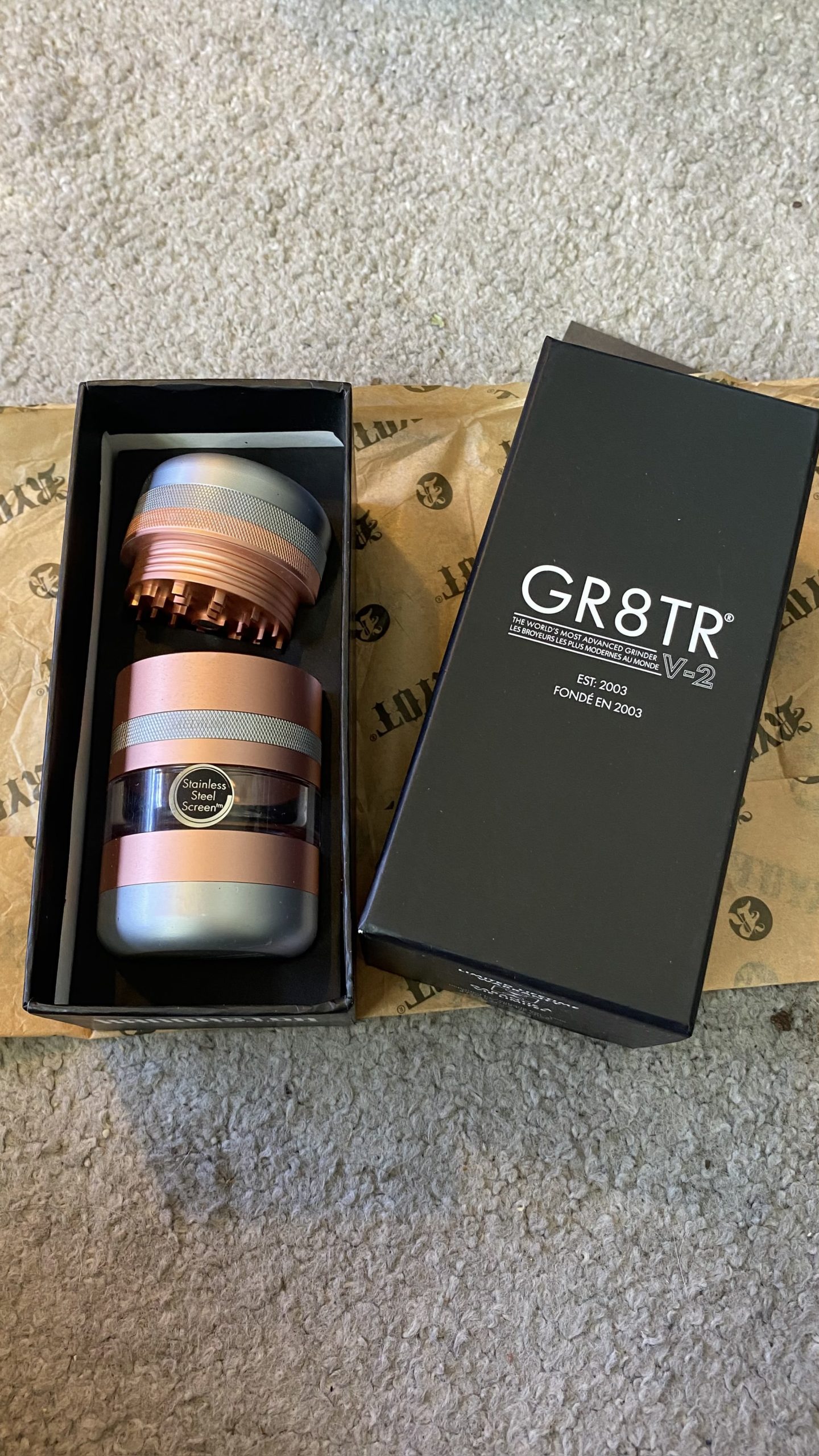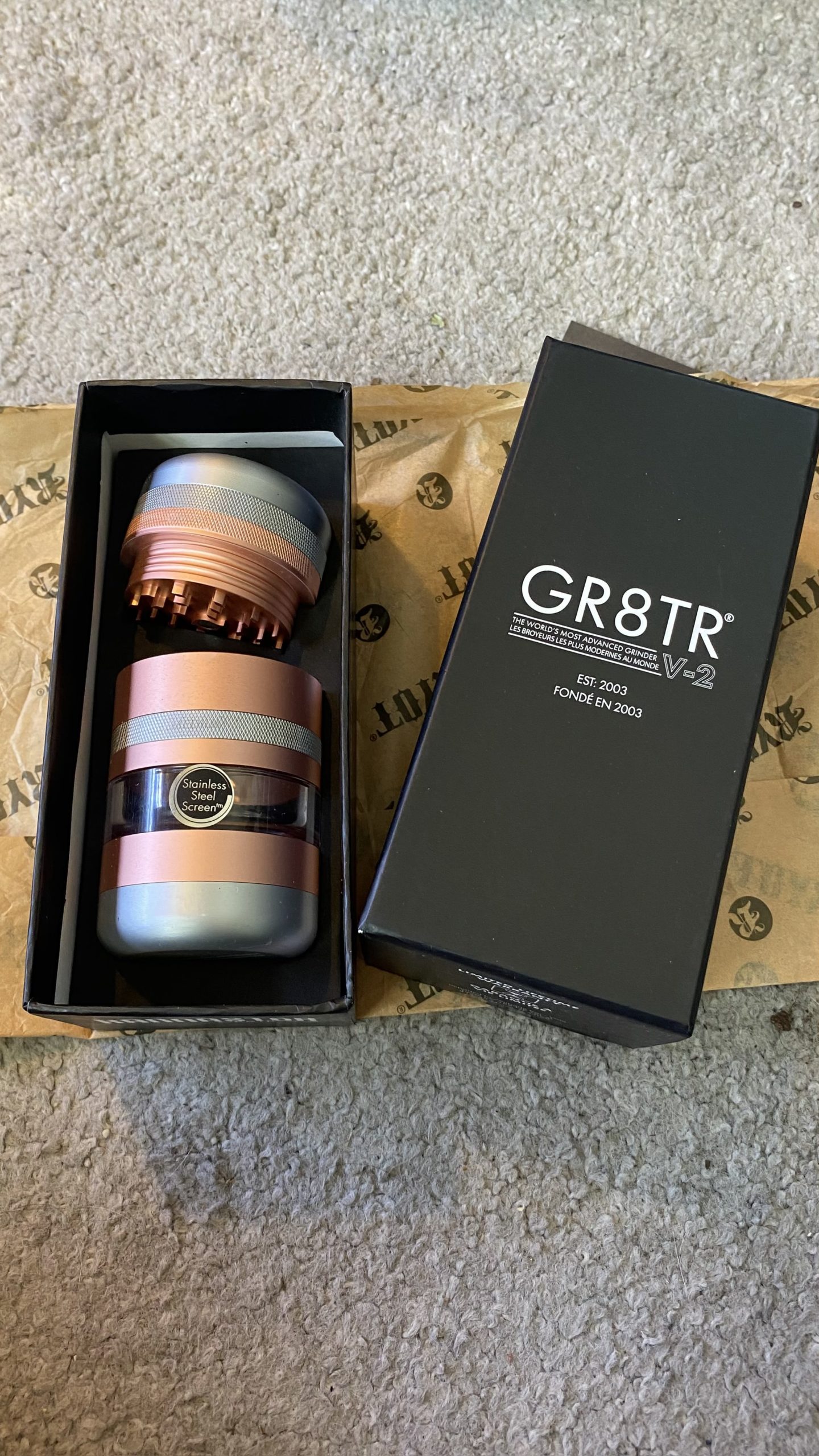 Very interesting
When I opened the well-packaged box was wrapped in bubble wrap, so the packaging was intact. As I opened the rest of the way I was a little taken aback at how tall it looked in person. My first thought was, that's too bulky. I was wrong, it was light when I picked it up and as soon as I learned about all the ways it can be used I was more impressed. It's made up of 8 parts that all come undone very easily.
I did not however see a difference between flower grinds, it all seemed to be the same. I'm more inclined that the dule sizes would be better served if it was used as a spice grinder. So when you use this to roll a joint or blunt, it's too dense to get a pull, thus no good in that application. Now if we are using a pipe or vaporizer, it's fantastic. I'm most likely going to clean this unit up and use it in the kitchen for spices. I like to cook, sometimes…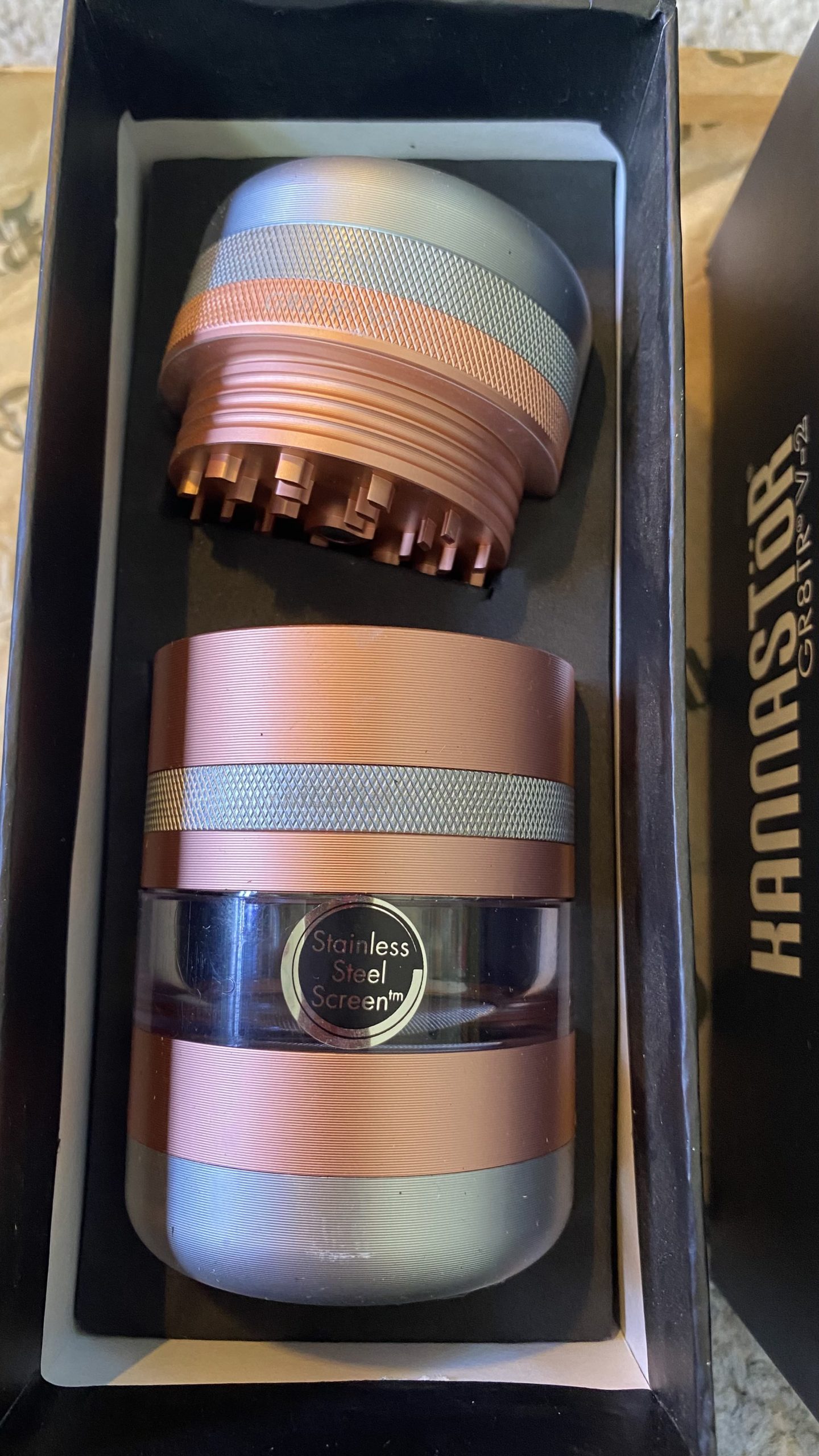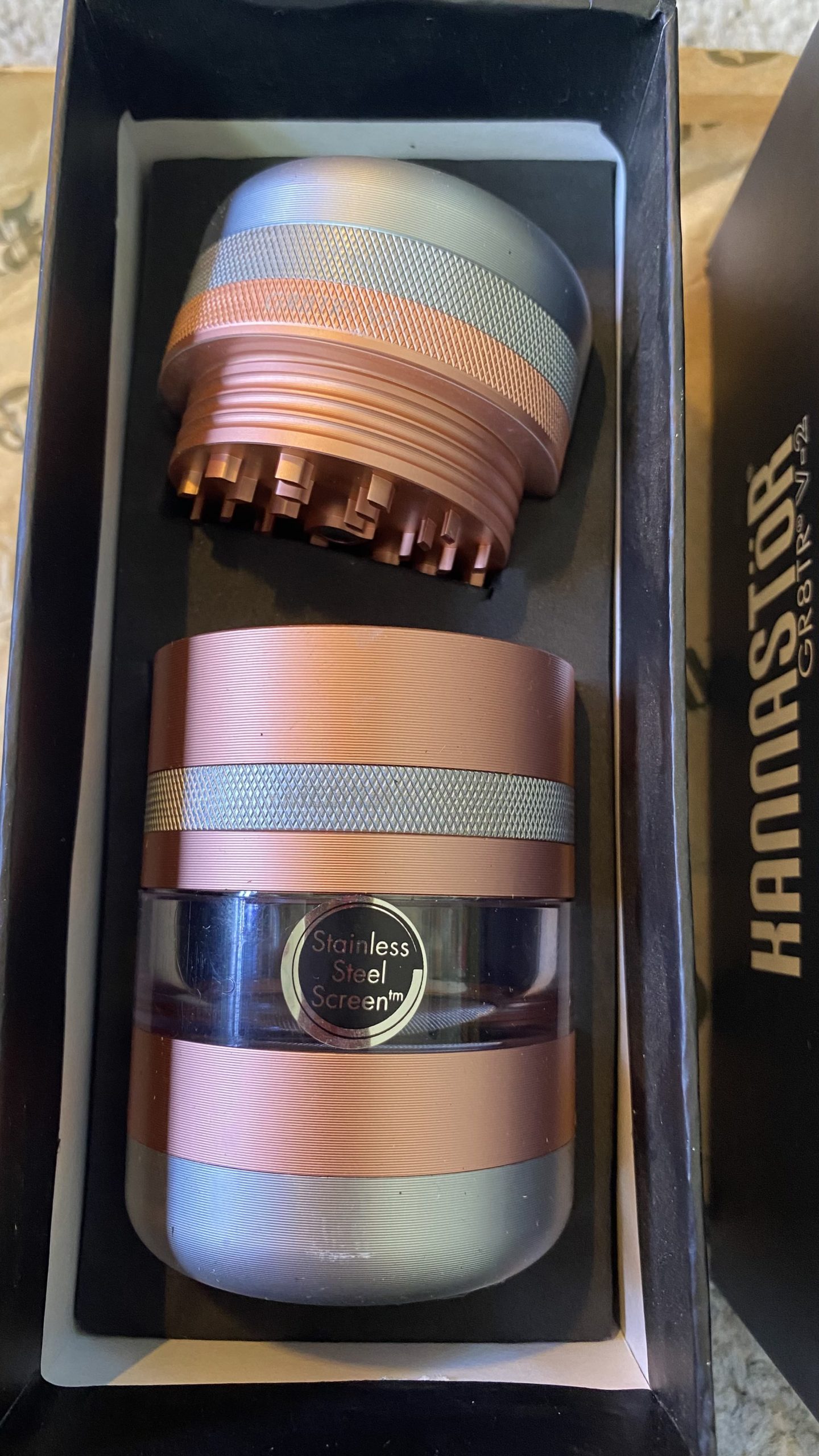 I'd love to have two more, for the kitchen
This quality-built GR8TR is extremely nice. I'd make it my main grinder if it was not such a fine grind every time. I like to roll a lot and when I use the product (tried 4 different strains of flower) every time, either blade was too fine for rolling. We did however use the grind in a vaporizer and it was amazing. We do not, however, have a lot of outlets in our home (built in 1930) and I've yet to get a battery operated to make it more of a go too in our home.
When loading a bowl, this grind was fine and did not go thru the hole in the bottom of my glass pipe, and I liked that it would keep burning as it was finely ground. I'm not too keen on the glass jar being so deep, it's hard to scoop out and my buds are always sticky, so too poor is all or nothing. Overall, it's a great product that has a great build and is easy to use.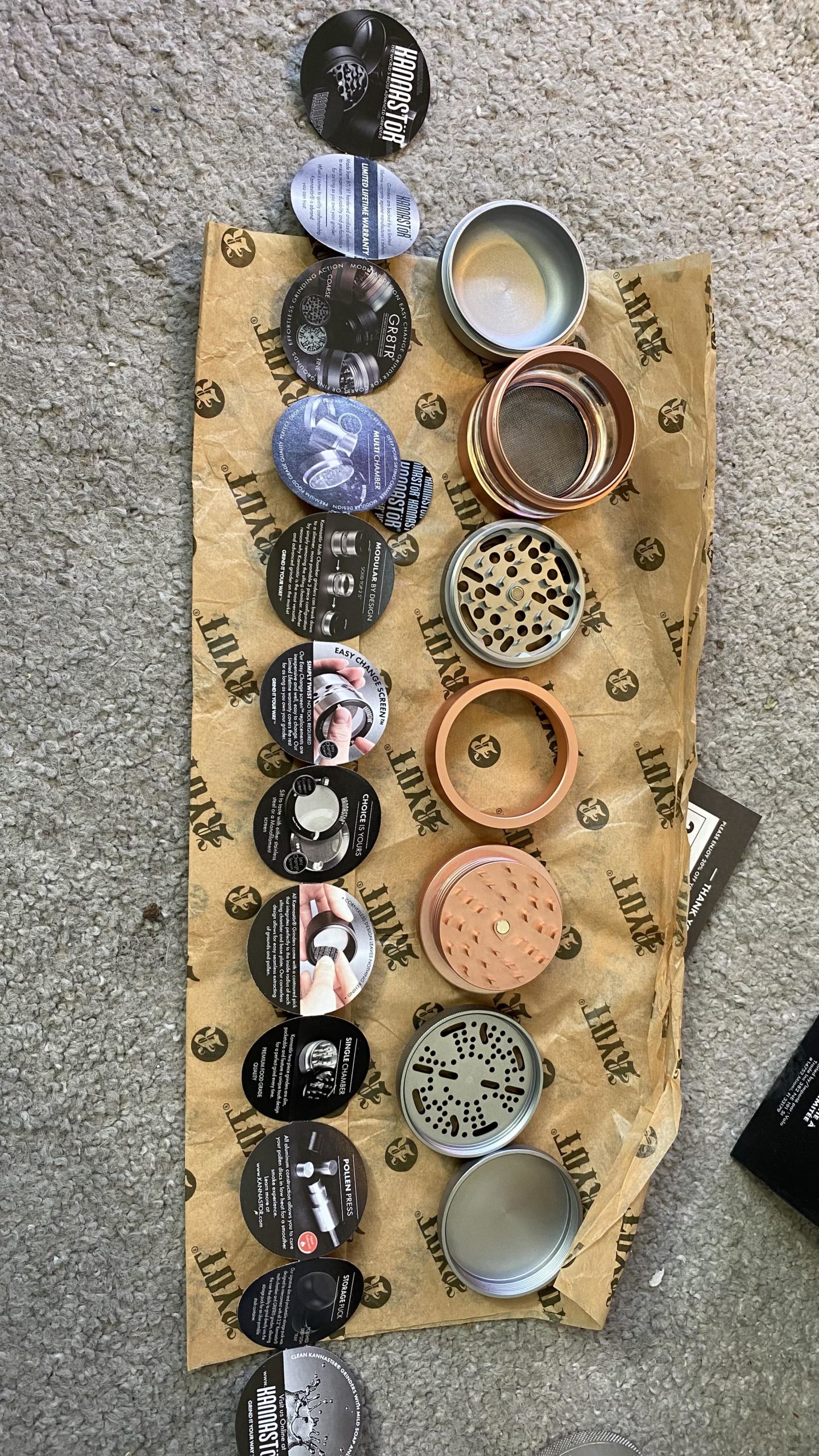 The use of this GR8TR could be great!!!
I would totally start using this as my main grinder if the teeth were a bit bigger and make more cores grind the 2 options I was given. I've not decided if I'll keep this grinder off to the side for using a vaporizer or clean it up really well and put it into the kitchen for spices. Either way, I dig this grinder and do not plan on letting it go anytime soon. It's also priced quite fair for the quality of what it is, and I would get another if I don't use this in the kitchen as I'm loving the look, feel, and style of it all. And the quality and that it comes with a 10-year warrantee, well sign me up!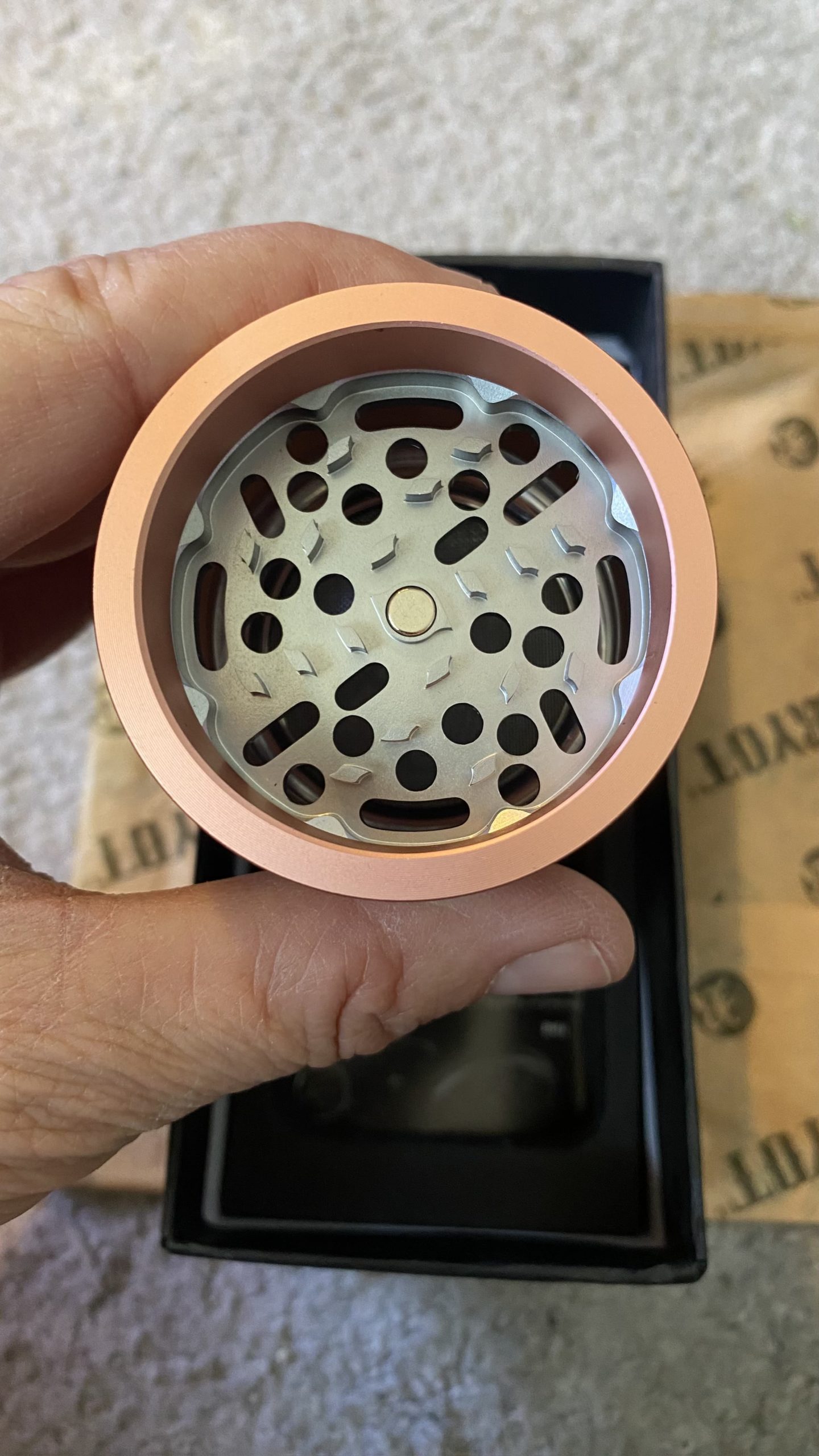 Length of time I'll have this GR8TR?
As long as I can, because I like it a lot. I'll be on the lookout on the RYOT site to see if they offer blade size options so that I can make this my tray grindr and retire the others I'm using now. 4.9 stars out of 5. Corser grind, and 5+!
You can find out more about GR8TR here.
Have you tried this grinder? Let us know in the comments or on our forum.