REVIEW OVERVIEW

SUMMARY
Today I walked up to the store and picked up a product by Superior Cannabis called Alien Moon Pie, and it make me pie-eyed. This bud was cured so nicely that you can roll or pack your bowl, it doesn't burn up, I like it! While smoking this I felt a fast head high. It had a nice citrus taste with a hint of parsley.
The buds were sticky but not so much as to leave your fingers sticky. Rolling it up into a joint was great, it burned slowly and easily and did not get a run like a cheap flower can deliver. I enjoyed the peaceful, yet somewhat energetic buzz. Time flew by while I was doing my plant chores, it was great. When I ground it up, the smell exploded in the room. I was so excited to smoke it, and I was right to be.  
You can check out our video review of Superior Cannabis Flower here.
Pros:
Nicely packaged in Glass (love that) 
Love the label 
Easy to open 
Big colorful nugs 
Aromatic when ground up 
Quality Cure 
Cons:
Tasted too good, smoked the 1/8 in an evening (two people) 
The sticker on the top of the jar was not reusable 
The price was slightly high 
Recommendations: None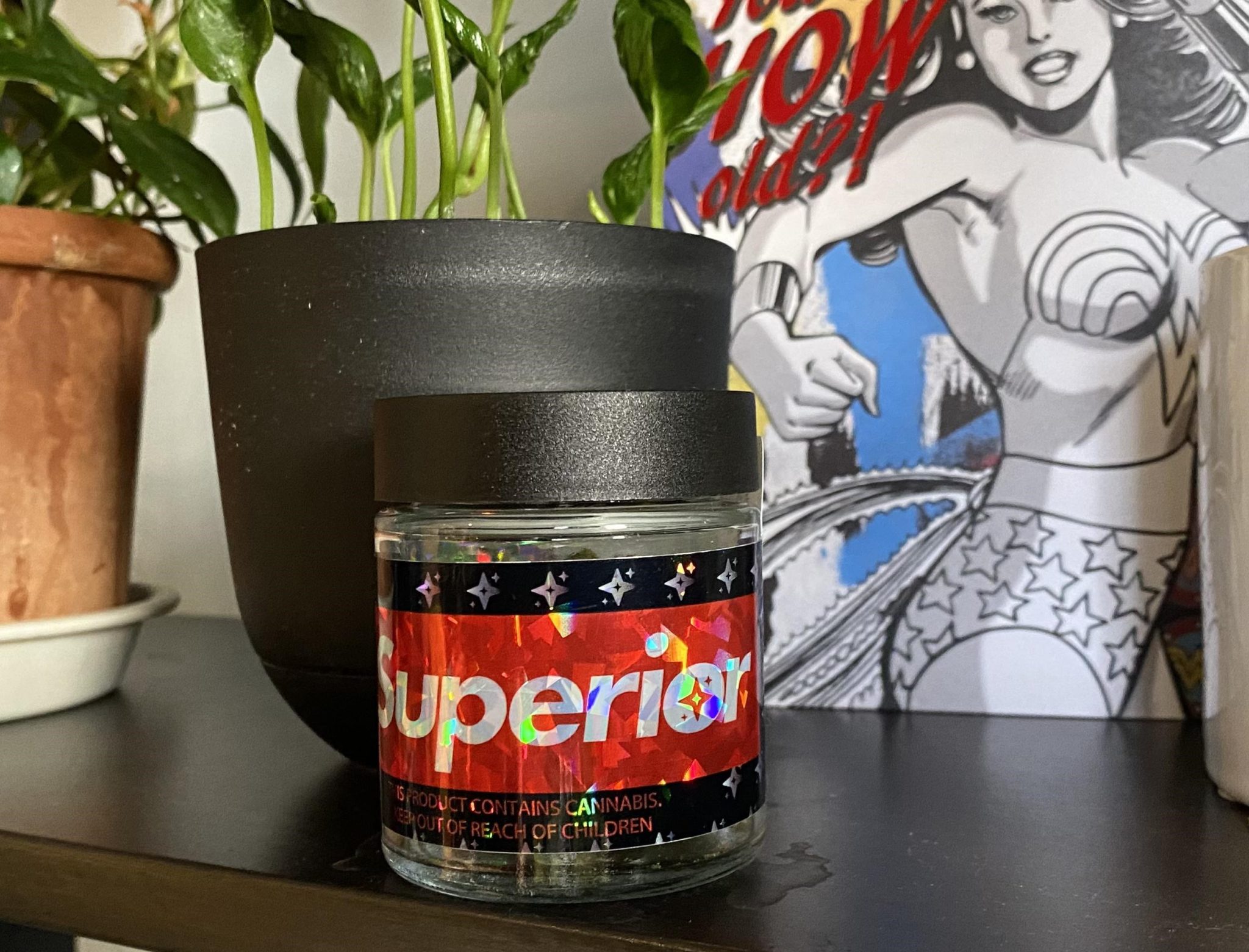 Treat yourself to this flower for an out-of-this-world kind of high! 
Beam me up to the mother ship wherever this Alian moon pie is grown and let me dive in and smoke all day long. This is some of the best flower I've had in a while. The taste, the look, the smell, and most important, the high. I felt like I was in space, with slight trails and a sort of "wha wha wha" feel if you get what I'm saying. Enjoying this produce from Superior cannabis is something I'll do again. I'm also going to check out some of the other flavors in the near future.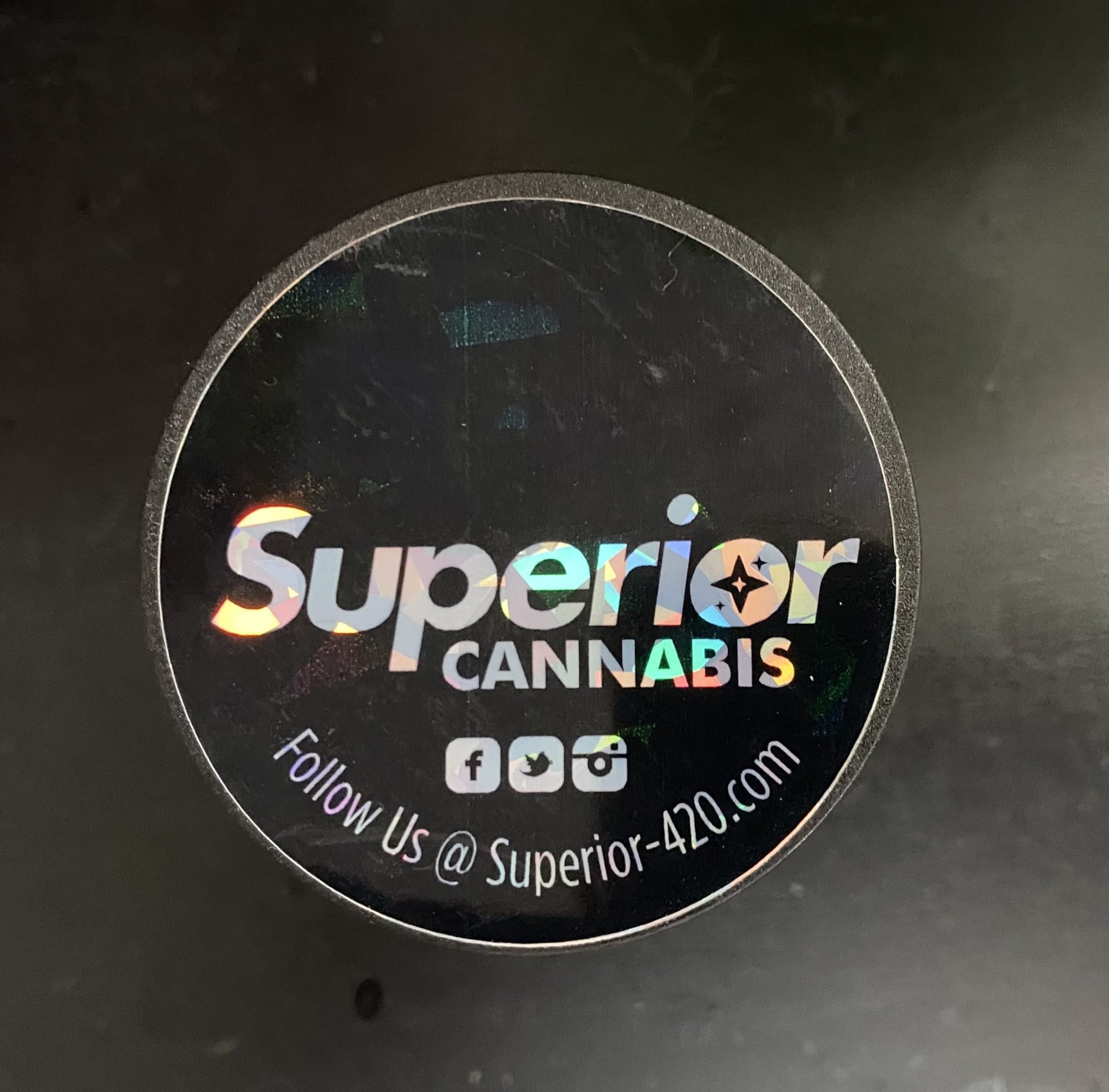 The use was great
This flower was so enjoyable I just want to keep smoking and smoking. That 1/8th for $35.00 would not be the best for my current budget. I will however keep my eye out for a special to snatch up some of this high-quality flower. 

Value for a product, fair indeed!
Looking at the quality of the jar and what came in it, I feel the price would be fair. I can not get over how well-cured this product was, moist but not wet, I love it. The smell was delicious and delightful. I'm looking forward to trying other products from Superior Cannabis. In the grinder, it shredded up a little sticky, not mad at it! The way this flower burn makes me a big fan, slow. I like to enjoy a good joint and when it's burning fast I feel rushed and I don't enjoy that, this flower did not have that issue one bit. The high was so nice, it had slight trails, time went fast, and I was in a great mood.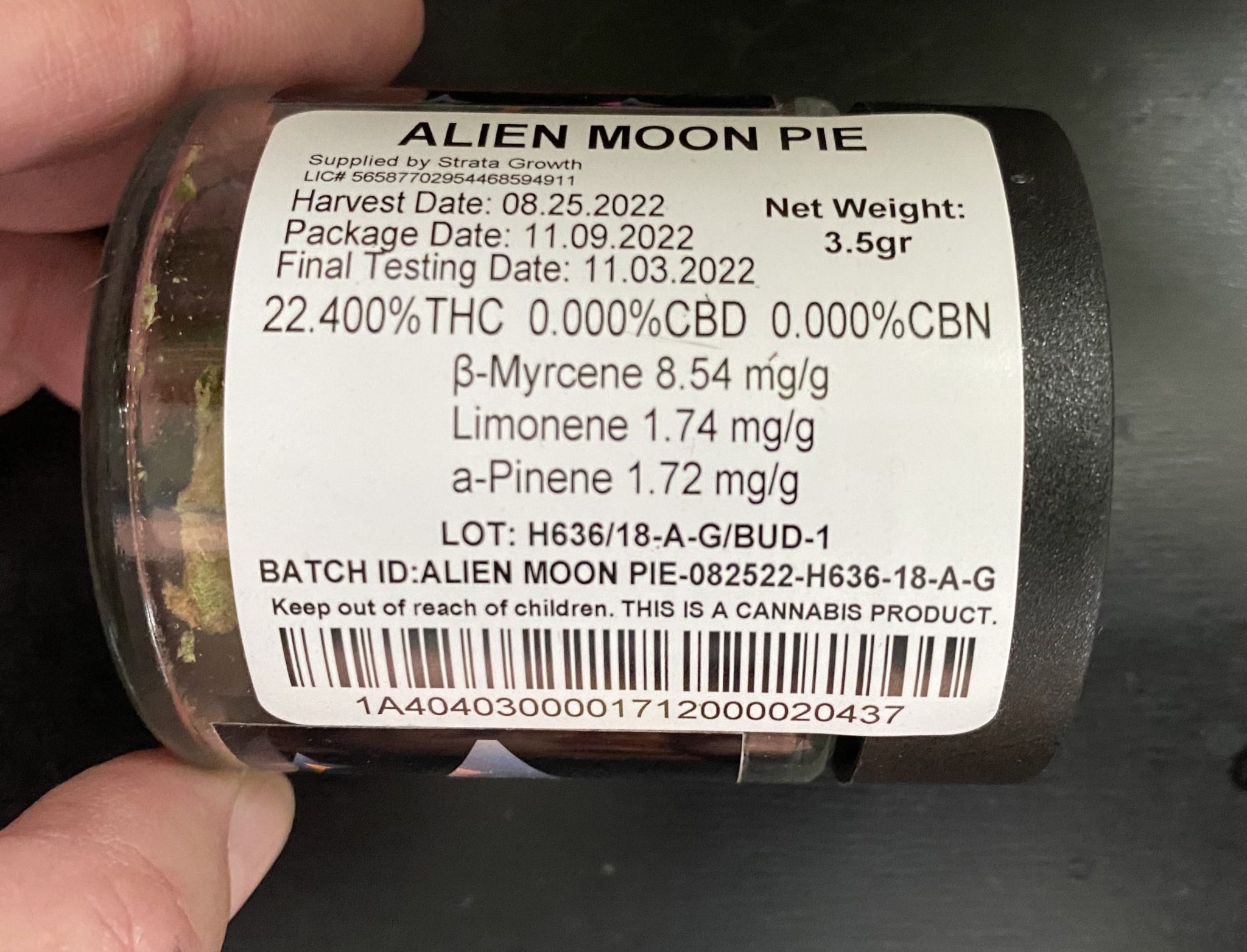 Will I be using this brand again soon?
Heck yes, I've already started a savings fund to get another 1/8th asap! For $35.00 it's a fair price, but I'm buying ½ oz for $50 that's running 22%. Granted it's hit-and-miss, but I got a budget. I'll keep my eyes peeled for the deals on this flower for sure. I'll also tell all my friends what a fantastic flower this is and how they too should give it a try.  
You can find out more about Superior Cannabis products here.
Have you tried Superior Cannabis flower? Let us know in the comments or on our forum