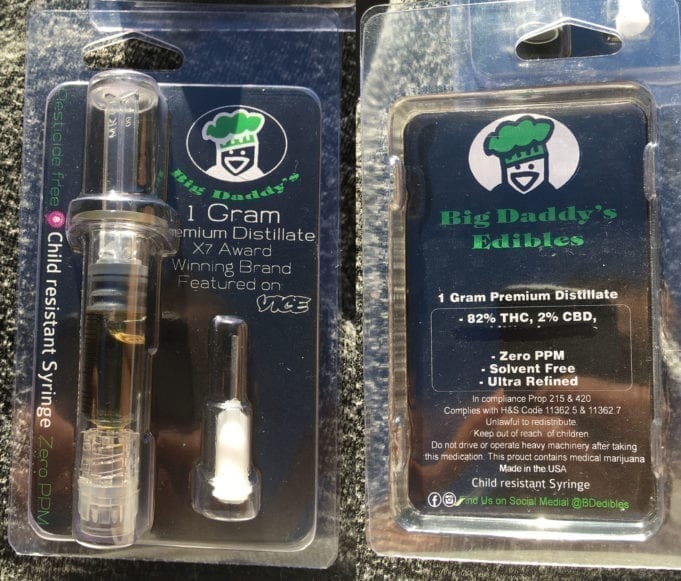 REVIEW OVERVIEW

SUMMARY

Those in a marijuana legal state can rejoice at lower prices for cannabis-related products. Big Daddys edibles have created a top of the line THC oil distillate that we recommend to our readers as an affordable premium cannabis extract. We discovered this super powerful THC oil from our local delivery service for 3 grams for a $100.00
Big Daddy's Edibles distillate oil is some of the best available in the market. Its comparable to the Stiiizy THC distillate oil with its thickness. This cannabis extract has been featured with Vice Land, a vice logo can be found on the packaging. This THC oil can be found in the bay area using weedmaps. This cannabis concentrate company has an impressive 4.9/5 overall rating on weedmaps.com during the time of writing this review. We used the distillate THC oil from Big daddy's to refill our Stiiizy pod and CCELL cartridge. Find out if this cannabis extract lives up to its high rating on Weedmaps with our Big Daddy's Edibles review.
THC oil quality 10/10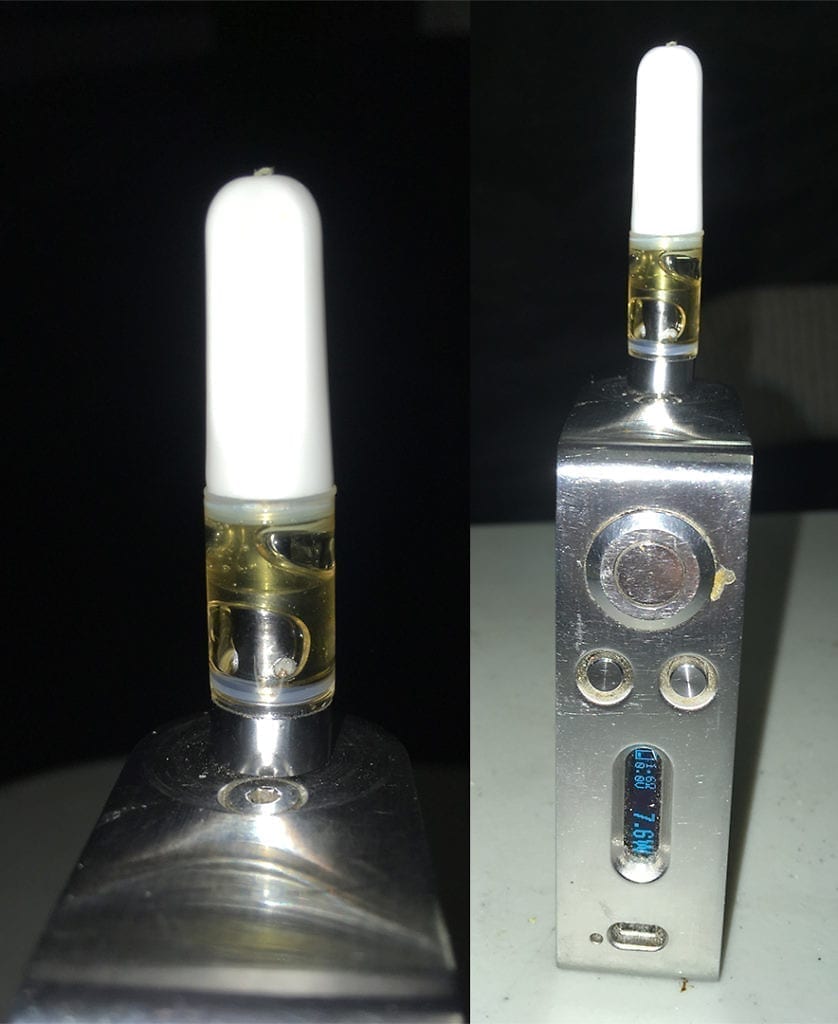 The design quality of the cannabis distillate oil is some of the highest available. It's super potent and really thick. The most efficient method to get the most from this phenomenal THC oil is with a vape pod cartridge system. A vape pen with a refillable pod cartridge will be the best for this distillate oil. We do not recommend refilling just any 510 cartridges. We tried to refill brass knuckles with dab face distillate oil and didn't get great hits. Check out our dab face syringe review for the video.
Big daddy's edibles distillate passes the bubble test
It's easy to identify a good distillate by simply observing how much the THC oil moves around or an air bubble if there's one in the syringe. We purchased another distillate oil that claimed to have 90% THC and it moved with a consistency more closer to water.
THC oil price 10/10
We were lucky enough to find a deal at one of our local cannabis delivery services in the bay area. It was from Top Shelf Express that had three grams of big daddy's distillate oil for only $100.00. Lets put things into perspective, a half gram of this same THC oil already prefilled in a vape cartridge cost $35. Taking the time to refill your own THC oil cartridges will save more than half off!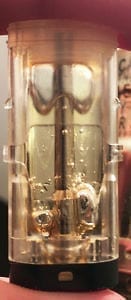 We recommend purchasing a Plug and Play vape pen. This portable vaporizer uses ceramic in their cartridges. They sell prefilled THC oil pod cartridges that are easy to refill. We also successfully did a Stiiizy pod refill on a 1 gram Stiiizy pod with the big daddy's distillate THC oil. The Stiiizy pod worked like a charm with this super thick cannabis extracted oil. See our Stiiizy pen review for info on their vape pods.
We suggest only reusing Stiiizy and Plug and Play pods a maximum of a couple of times. There have been reports of people being able to refill them 4 times before they start to leak and no longer vape efficiently. We were able to refill a Stiiizy pod 3 times before it starting not vaping efficiently anymore.
THC oil potency
Big Daddy's Edibles distillate oil is some of the strongest we tried. It's as strong as Stiiizy and much cheaper if you can find it at a good price in a legal state. The strength of this THC oil felt stronger than others with higher percentages of THC reported such as Pure vapes.
Flavor is absent from concentrate oil
I ordered the skittle strain and it didn't have any flavor at all. This stuff really reminded me of raw distillate oil. Regardless of there not being any taste to the vape the product is still overall really good. Decrestness is another benefit from there not being any cannabis smell from the vape produce from it.