REVIEW OVERVIEW

SUMMARY
Let me start by saying that full-blown THC edibles can be a slippery slope for me. For some reason when it comes to consuming THC, my tolerance is super low. Depending on the strength eating one pure THC gummy can send me straight into another dimension, and usually leads me to be way too in my head.
However, I absolutely LOVED how these Delta 9 Delta Munchies made me feel. A perfect smorgasbord of feel-good effects that didn't pack too much punch. Now, let's get into the details.
You can check out our video review of these gummies here.
Pros:
Strong effects
Great taste
Great value
Easy-to-open packaging
Cons:
Recommendations: None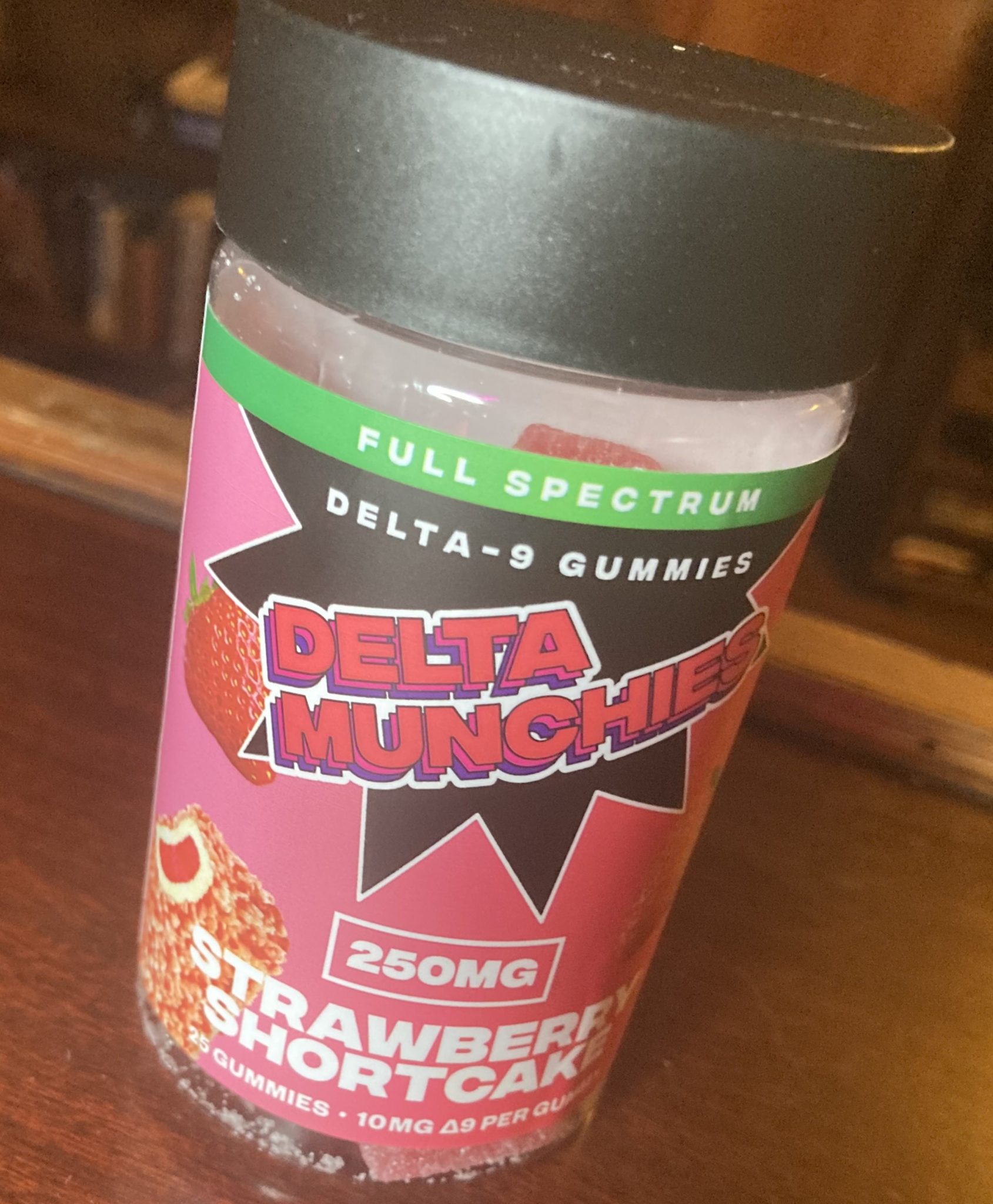 Packaging is accessible & informative
I often wear long nails, so packaging that I don't have to struggle to open is always a plus. The Delta Munchies come in easy-to-open plastic jars that keep your Delta 9 gummies nice and fresh.
The labeling is also very informative and gives you all the details you would want to know when consuming something. Nutritional facts, a QR code for lab results, and a short explanation of what Delta-9 is are all on the container. You won't have to do further research to show you what you're getting into. 
There's no bad taste or aftertaste
Besides being a way too cerebral high, my beef with most edibles is getting my tastebuds hit with cannabis. 
We received the Blue Dream and Strawberry Shortcake flavors of the Delta Munchies and both were delicious. There was no bad weed taste or aftertaste. They actually tasted like delicious candy so you'll have to refrain from eating more than the recommended amount.  
The effects are strong, but not overwhelming
The Delta 9 candy has a pretty decent potency at 10mg of Delta-9 per gummy. You'll find 250mg per container, so you'll get 25 gummies in each package. I ate a whole one and felt the effects after about an hour. It doesn't hit you hard, but it's more of a rolling euphoria that creeps up on you.
The directions say it could take up to four hours to feel, but I doubt it will take that long for most people. The Strawberry Shortcake gummies were similar to a Sativa high in that it was energizing and uplifting, while still being euphoric. I ate one and was able to go to the Shedd Aquarium without feeling dragged down or sleepy. It actually gave me more energy to enjoy the aquatic scenery.
The Blue Dream gummies were similar to the namesake strain and had a more hybrid feel. I had energy but was calm enough to watch movies for a while and eventually drift off to sleep. I'd definitely say the Strawberry Shortcake is a daytime gummy and the Blue Dream is a nighttime one. 
You get a great bang for your buck
You get a great value if you opt for the Delta 9 Delta Munchies. You get 10mg per gummy and 25 gummies per pack for $39.99. There's also a larger option of 40 gummies for $49.99.
I tried eating half and still felt some pretty noticeable effects, so you could definitely get away with splitting them in two and so they'll last longer.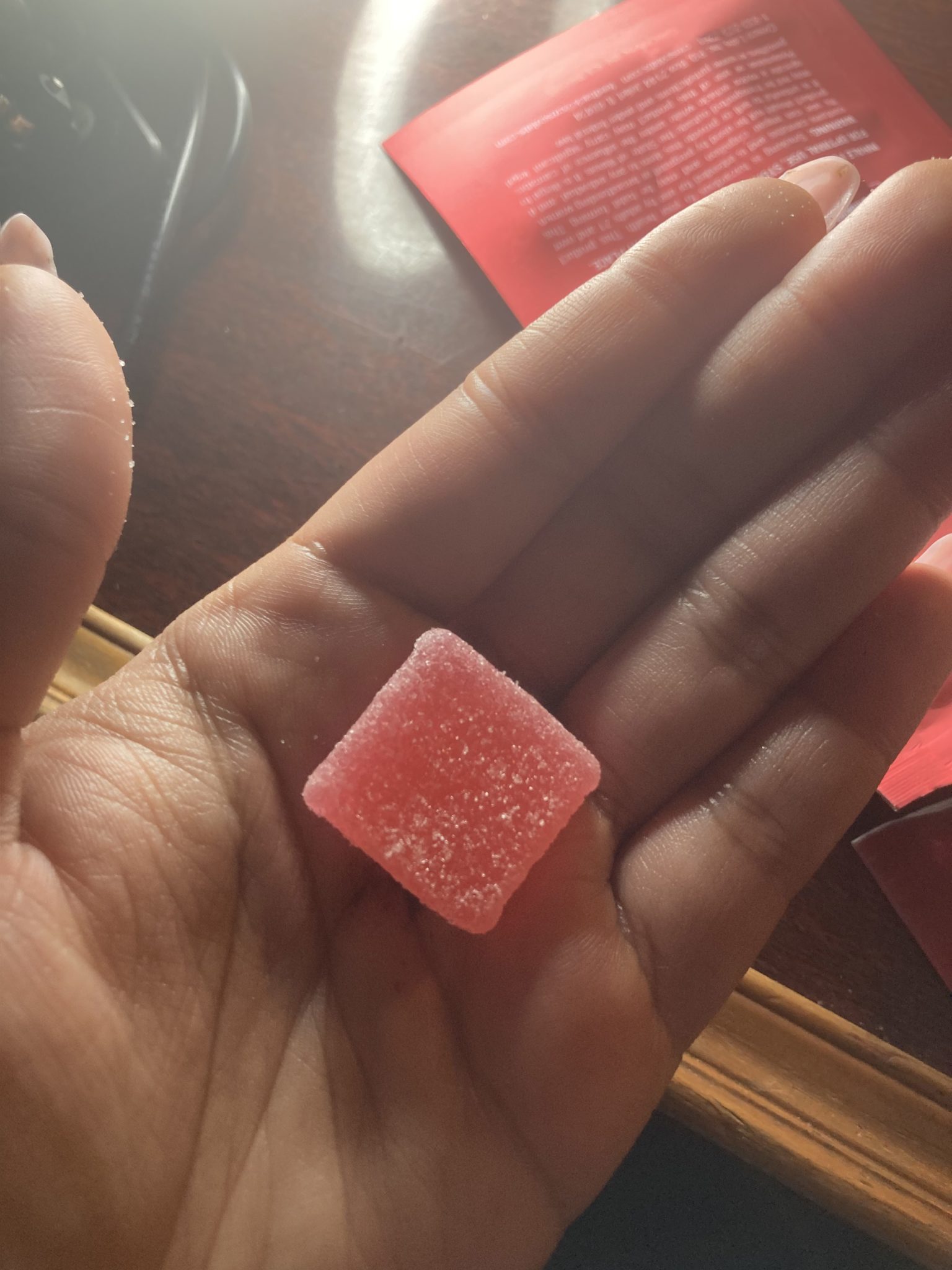 In conclusion, a perfect score for a great product
At the end of the day, I couldn't help but give this a perfect score. These gummies had just the right amount of effects to make edibles enjoyable for me again. And, the best part is these gummies are legal in all 50 states, so anyone in the US can enjoy them. 
You can find out more about Delta Munchies and their products here.
Have you tried Delta Munchies gummies? Let us know in the comments or on our forum.