REVIEW OVERVIEW

SUMMARY
Have you heard the buzz about the CBDInfusionz CBD/THC gummies? 
My bad. 
Have you heard about the buzz? 
It's all about the buzz!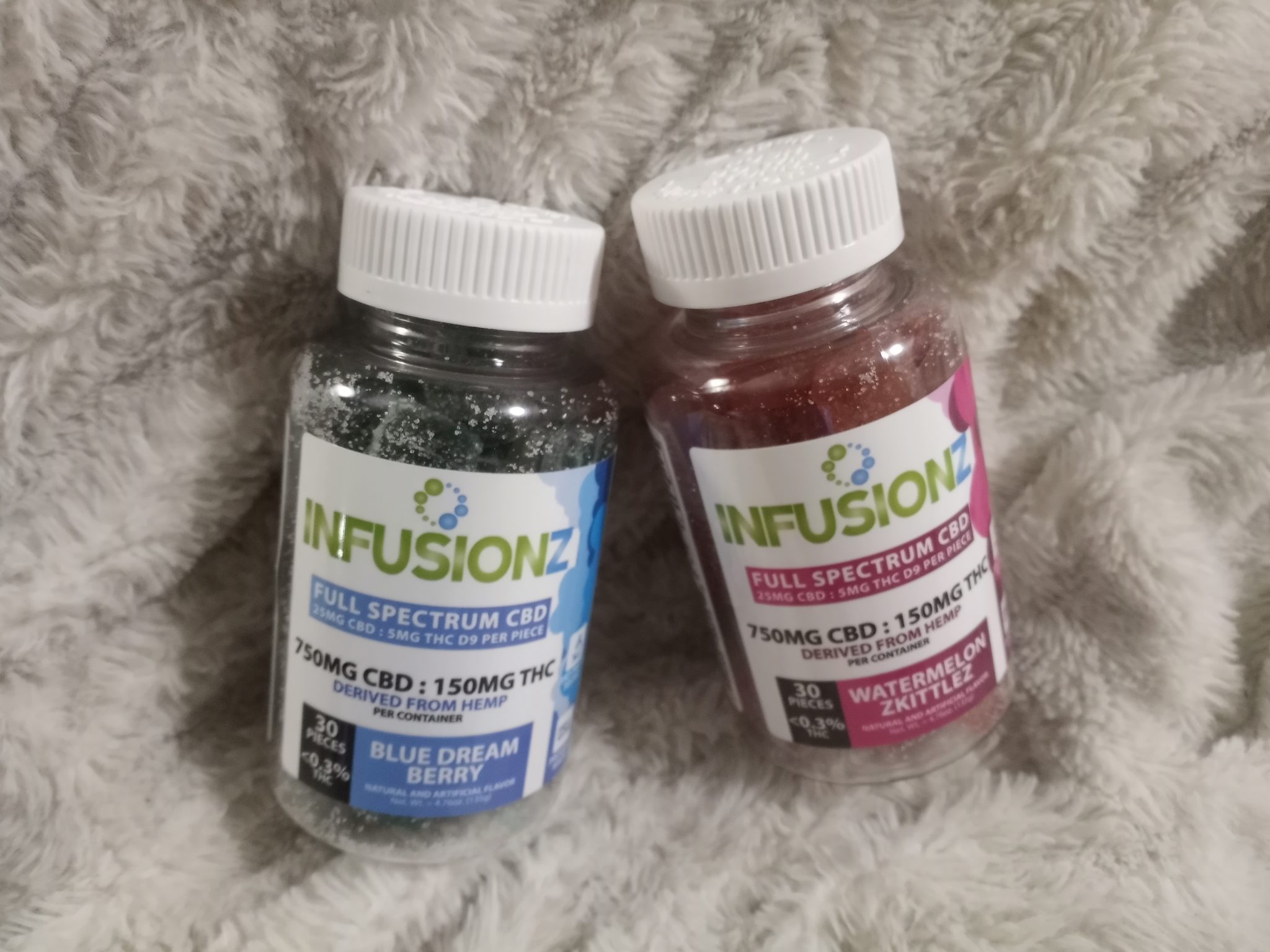 One of the best edibles I tried
Wow. In a nutshell, as for the "BUZZ", these are the best edible products I have ever experienced. And the "BUZZ" is exactly what I was after. I've tried a plethora of CBD products for various health issues as a reviewer for years. Nice, but not earth-shaking. I'm kind of saturated with those products and out of things to say. I chose to try these gummies hoping I might get a little buzz.
Most edibles make me queasy, but I am willing to suffer through that if the high is good. I've never liked the high from edibles though, I like my flower. So I wasn't expecting much when these arrived – The Blue Dream Berry and the Watermelon Zkittlez. (750mg CBD and 150mg THC).
In keeping with my messed up personal theory that if one is good, three is better, I did three of each flavor and shared the same dose with a friend. Before long we were in full-on, giggling, slumber party mode – totally toasted, if you know what I mean. Oh man, that was fun but perhaps too much.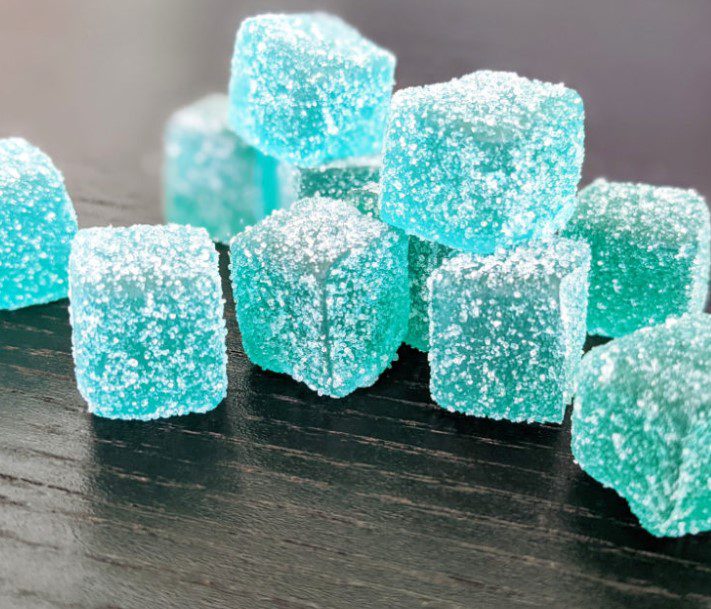 Peaceful bliss
The next day I tried three gummies before heading off for a stressful, drama-filled night at work. I was in peaceful bliss all night. Nothing could rock me from the serene state of being I was enjoying, and it was a bs-filled night. I was so impressed with my ability to roll with the punches. I was hooked. These gummies are amazing!
For weeks I had been having a terrible time sleeping because of stress at work. So I next set out to discover if these gummies are a reasonable sleep aid. They absolutely are. I have slept soundly on 3 gummies for three nights in a row. Now, this is life-changing for me. I am absolutely in love with these products.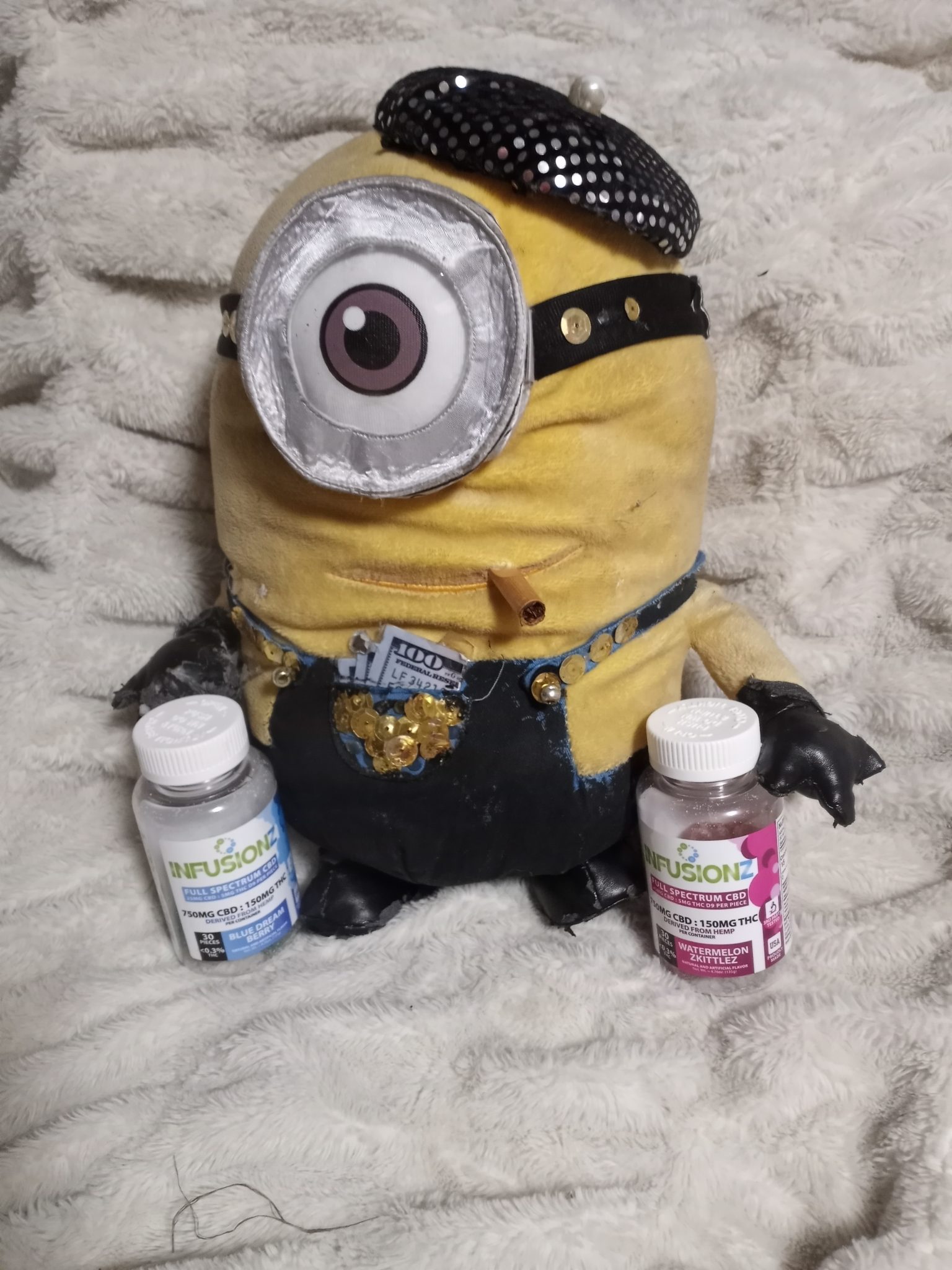 CBDInfusionz gummies have a good flavor
Flavor-wise they are good. No grassy flavor. Hard to say, but I think I like the Zkittlez the best. The gummies are big so you have plenty of products to enjoy the treat.  The value is definitely there. The price is competitive and doable ($39.99).
Some downsides to CBDInfusionz gummies
My only criticism of the product is that it contains corn syrup and food dyes. Normally those are deal killers for me, but I am going to have to let it go this time because I am getting such life-changing results from the perfect dosing of the CBD and THC components.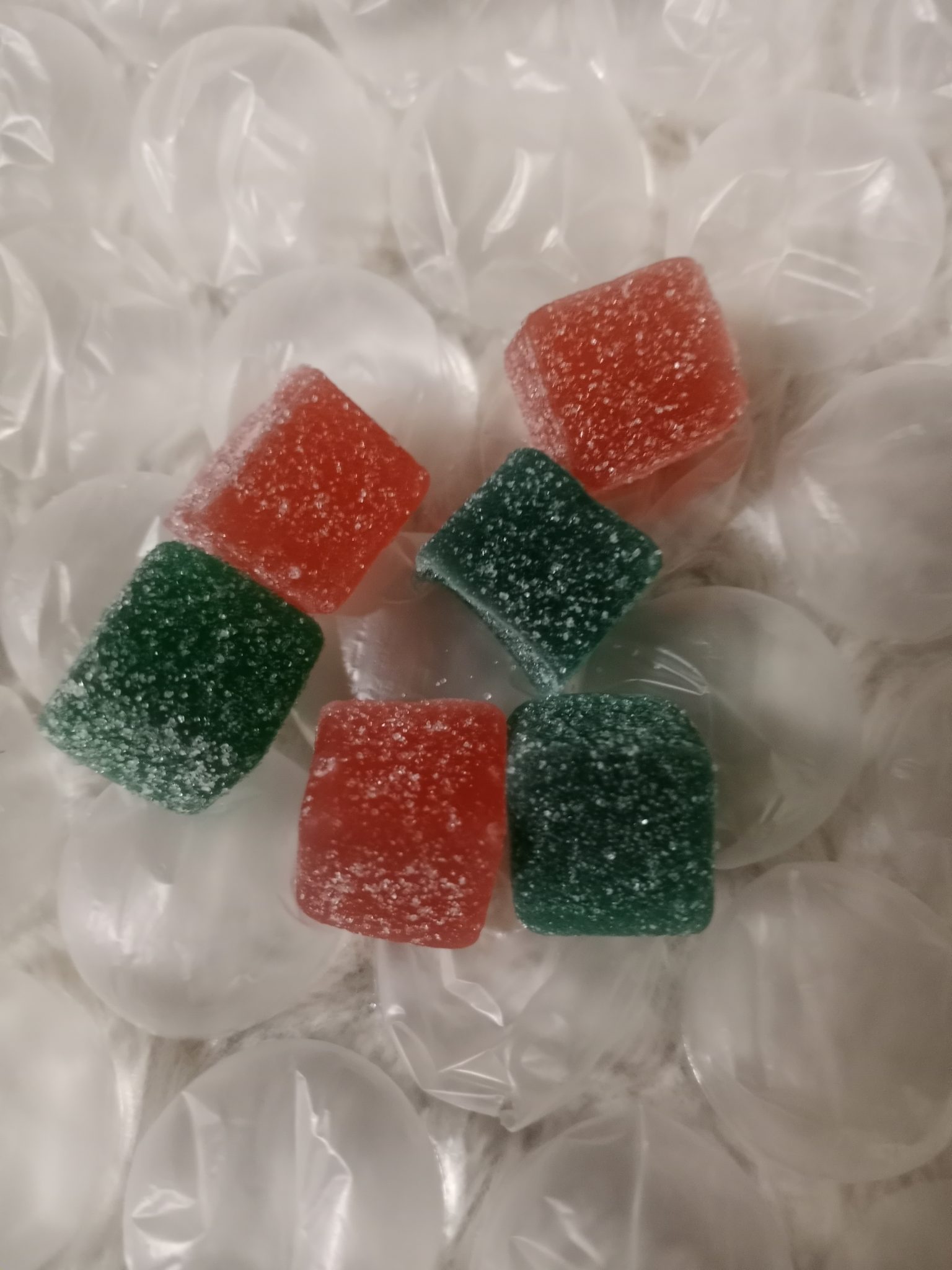 Interesting site
As for the company, I am totally wowed by the blogger on their website who lays out complex topics about the medicinal and scientific data on these products with brilliance and ease, for any layman trying to wrap their mind around the science. Impressive.
Concluding this review
I'm tracking the effect that these gummies have on my skin affliction and other health issues. That takes time. But like I said, "It's all about the buzz!" I love the subtle and sometimes not-so-subtle high I get from these products. As a stress reliever, party favor, or sleep aide they are the best I've ever tried. Two thumbs way up. 
You can find out more about CBDInfusionz products here.
Have you tried these CBDInfusionz gummies? Let us know in the comments or on our forum