REVIEW OVERVIEW

SUMMARY
Welcome to our magical munchie mystery tour! We have a run of edible gummy products coming up. Today we're looking at 3 gummy products by BioWellnesssX, whom we have reviewed before. Our videos cover each of these products in more detail; here we'll give an overview.
All three of these gummies are made with therapeutic / medical users in mind.
Find our Mellow Drops video review here.
Find our Dream Drops video review here.
Find our Focus Gummies video review here.
Pros:
Great potency and effects
Tasty and appealing
Small packs are easy to carry with you for a therapeutic dose on the go
Reasonably priced
Cons:
Maybe the Sleep Drops could use more CBN?
Focus Gummies seemed a little dried out
Recommendations: BioWellnessX is one of the top edible brands we've seen for consistent quality, so just keep on doin' what you're doin'!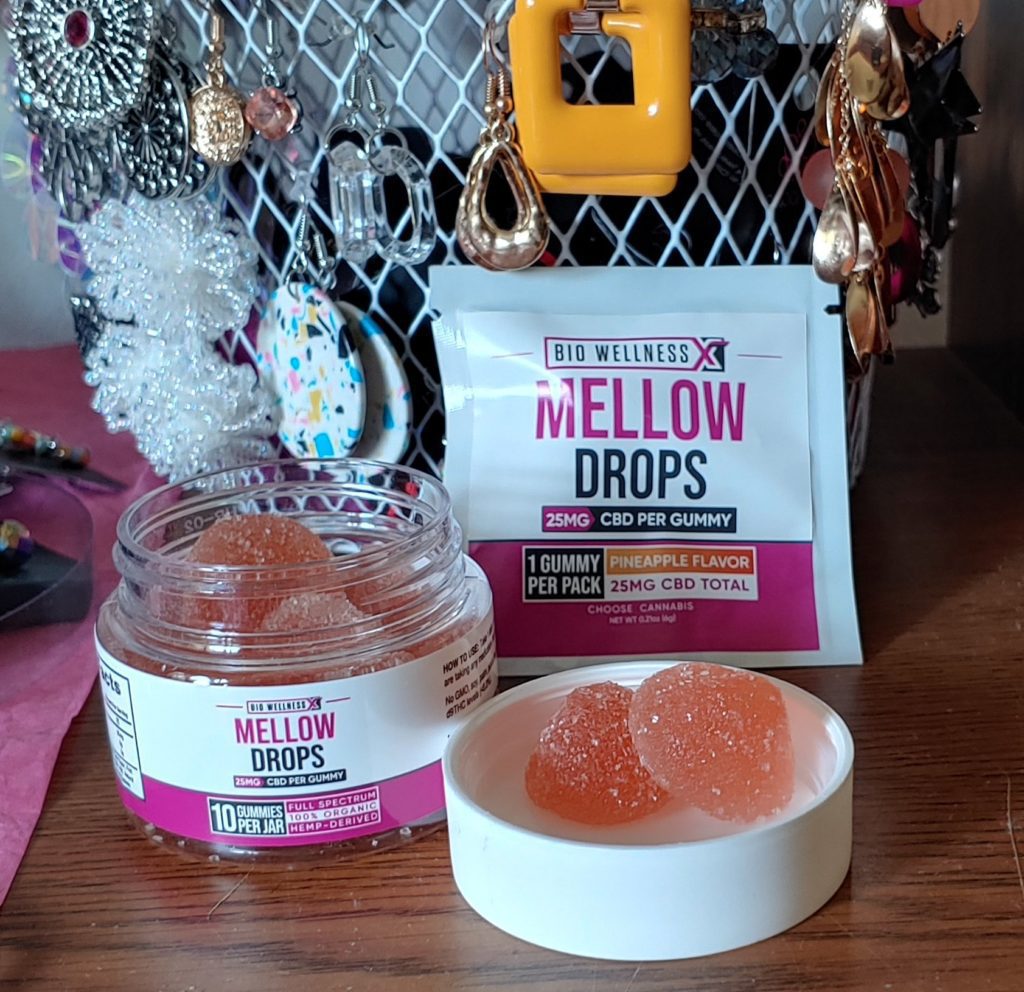 BioWellnessX Mellow Drops (CBD)
Our first stop is the Mellow Drops, which are 25MG of CBD. They come in a jar of ten for $27.99
Obviously, CBD is a well-known product with which we have all become familiar in the past few years. By itself, it has virtually no psychoactive affects, but does give you a deep-baked "body high," helping to fight inflammation and pain. You are likely to have experienced CBD already if you have tried literally any cannabis product, since CBD is abundant and usually piggybacks onto the likes of delta-8, CBG, THC, etc.
We find BioWellnessX Mellow Drops to be a right-size dose for those looking for just CBD. With that said, there's really not too much to talk about here. Pure CBD gummies are everywhere out there. These are at least as good as any of them. They are also full spectrum, so the Mellow Drops have
One side quest worth mentioning is their CBD+ line, which has CBD with myrcene. Myrcene is the terpene which cannabis has in common with mangoes. Even though it's a terpene and not a cannabinoid, it does bind to the endocannabinoid system and produces a deeper effect. Your humble author is currently feeling the CBD+myrcene (writing this just after I did the video), and man they feel awesome! Relaxing and soothing, with a mildly sedating effect that isn't too drowsy.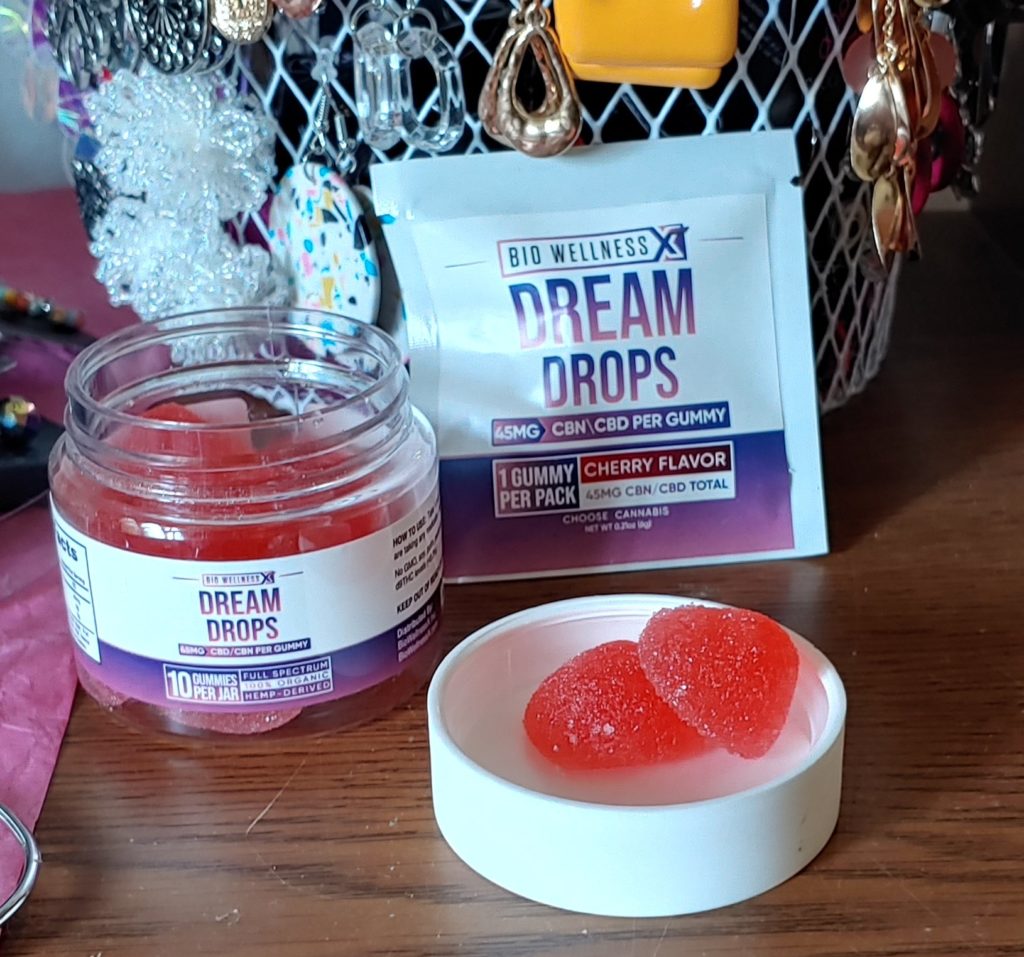 BioWellnessX Dream Drops (CBD / CBN)
Next we have the BiowellnessX Dream Drops, which come with a whopping 45MG dose of CBD and CBN. They go $34.97 for a jar of ten. The percentages, when I check, run roughly 7-8MG of CBN and the rest is CBD.
So we all know about CBD. CBN is a cannabinoid that is hard to track down, but is said to be the relaxing, couch-lock cannabinoid which is the best candidate for a sleep aid out of the cannabinoid spectrum. On trying these, I certainly did get a restful night's sleep – but honestly my tolerance is through the roof since I test and review cannabis products all the time, and CBD relaxes me plenty even by itself. I did notice a slightly more sedating effect with the CBN, but not really a pronounced effect. These also have more CBD than the Mellow Drops, so maybe it was a mixture of the two.
In any case, if you are looking for a night-time sleep aid or even an evening relaxer, you might want to give Dream Drops a try. For myself, I actually suffer from a sleep disorder called non-24 disorder, which generally means that I have no set Circadian rhythm to speak of because my brain doesn't use melatonin. So I can take melatonin all day with no effect. These hit the way melatonin used to work for me, gently relaxing without making me crash-drowsy the next day.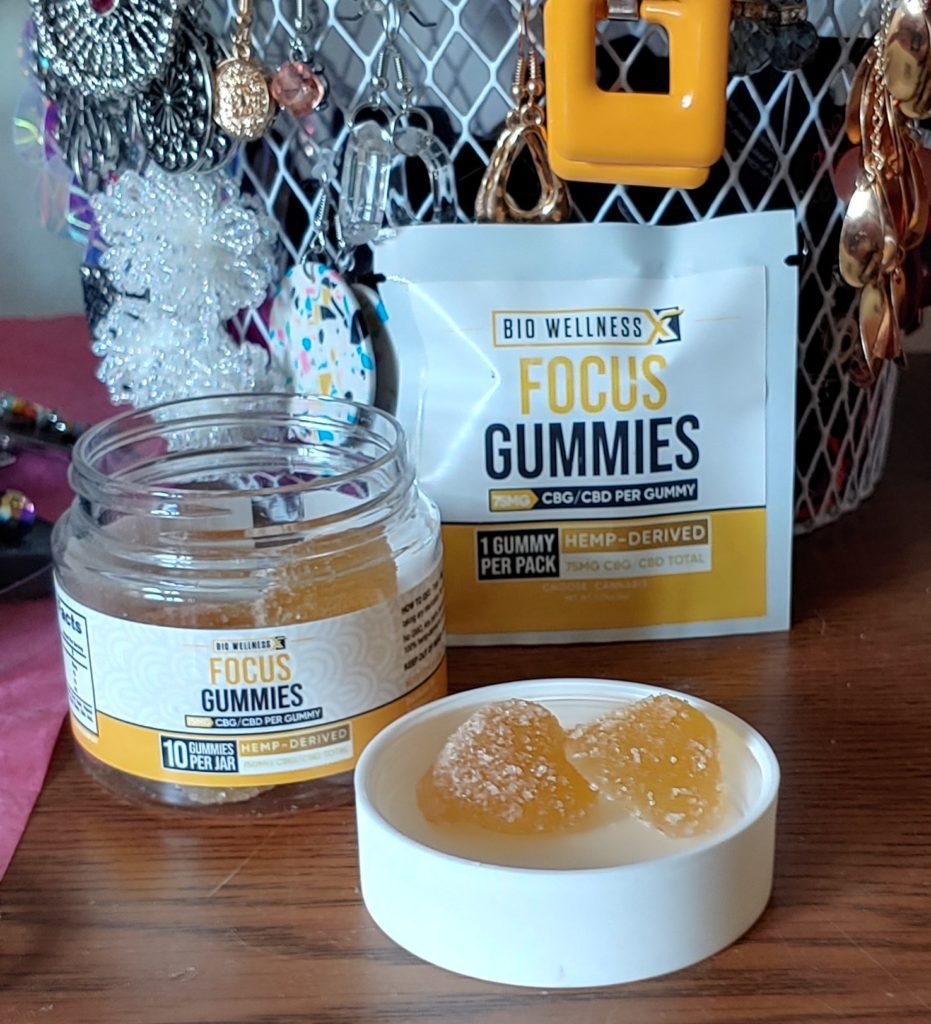 BioWellnessX Focus Gummies (CBG/CBD)
Last we have the Focus Gummies with one of my favorite alt-cannabinoids, CBG. These have 25MG of CBG and CBD total. They run $39.97 for a jar of ten.
CBG is known as the "stem cell" of alternative cannabinoids, because it can break down into any of the others over time. CBG is said to be non-psychoactive, and it is thus in terms of not getting you stoned or foggy. However, it is known to be energizing and focusing, boosting mental clarity, memory, and executive function. I call it the "do you taxes" cannabinoid. Not only that, but in combination with other alt-cans, such as delta-8, it kicks in as a uplifting edge to the other cannabinoid's effect. I refer to a CBG buzz as a "scholar's high." It just might be the nootropic we were all looking for.
Even though the flavor of the Focus gummies were sweet and tasty, I notice these were a little more dried out than other gummies, even by the same company. They were more like a gumdrop texture. However, this is minor and might be up to the CBG extraction process – I do notice that CBG tends to be the odd cannabinoid out, producing different consistencies in different products.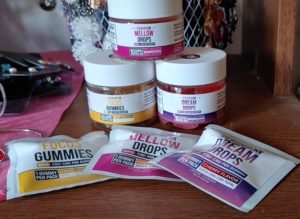 BioWellnessX Edibles Are Top Quality!
As gummies go – goodness knows, the market is flooded with them – we find BioWellnessX has consistent quality and exacting cannabinoid standards with their gummies. They also make THC gummies in deltas-8-9-10, HHC, and other popular, more psychoactive doses. Finally, if you're curious about isolated cannabinoids as you sample your way around the spectrum, BioWellnessX is the one thinking in terms of separating the cannabinoids and trying them in different combos for different effects.
This is an exciting time in cannabis history, with new products coming out and so many new ways to experience our favorite plant. BioWellnessX seems to share our enthusiasm for experimentation, so they're worth watching to see what else comes out of their research.
Find the complete line of BioWellnessX gummies here. Readers, share your alt-cannabinoid adventures here in the comments or in our forum.