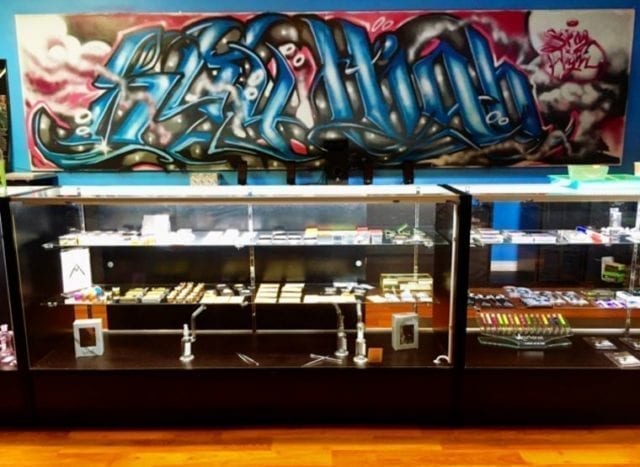 Welcome to another dispensary write up and thanks for joining us on our search for the best wax in California. This week's article focuses on Santa Ana and the SSH Sky High Holistic Collective. A stop into Sky High Holistic shows the usual indica, sativa, and hybrid nuggets. They test the strains and list the THC content in each name. The reason we're here is to reveal the mass amount of dabs, shatter, and concentrate lining the shelves of SSH.
Find A Huge Selection Of Wax & Concentrates At SHH Sky High Holistic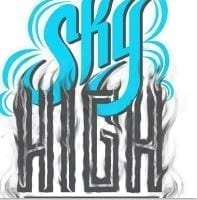 It's never easy finding dispensaries with a large selection of shatter on WeedMaps. They don't provide a search query that brings up collectives rich with dab and shatter. DabConnection realizes this absence of information and fills the void, this week putting the spotlight on Sky High Holistic. The current menu puts SHH on our radar as a result of their 143 wax and concentrate products. Our coverage includes examples of the product they serve as well as pricing, special deals, and customer service.
Shatter And Dab Product At Sky High Holistic
WeedMaps breaks down dispensary menus categorically though many collectives don't take advantage of this organization. Sky High Holistic is on the ball featuring all wax and concentrate products in their appropriate menu category. Online shoppers appreciate this because it makes it so much quicker to navigate the menu.
A click on extract brings up menu selections of All, Wax, or Concentrate. The wax menu at Sky High Holistic consists of 81 total choices, giving patients an eyeful. If this isn't enough to warrant a shop visit, perhaps knowing it's the site of the viral raid where cops were caught munching edibles on video will bring you there. Check out the famous flick below.
Sky High carries brand names that search the entire U.S.A. for the best marijuana strains before extracting their shatter. Moxie, Gold Coast Extracts, and Yolk provide examples of brands that bring patient satisfaction and fill out the selection of shatter at Sky High. Customers have the added advantage of lower 1 gram prices versus the .5 gram mark up. Dollar symbols for shatter start at $45 per .5 grams or $80 per 1 gram and go as low as $25 per gram for trim wax.
Sky High Holistic Concentrates & Cartridges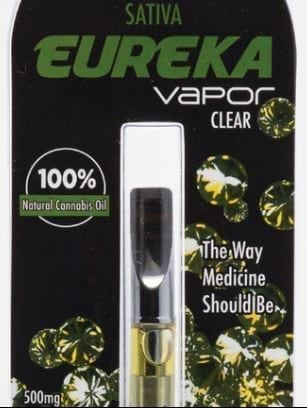 Shatter isn't the easiest form of marijuana to smoke when you're out and about which leads patients to the effortless use of pens. Cartridges run out before you know it and oil refills are in high demand, but not at Sky High Holistic. The supply is there if that's what you're after and a trip to the SHH dispensary gives 62 cartridge refills to decide from.
The cartridges come in either .5 gram or 1 gram volumes with brands that range from $40 per .5 grams to $25. Primo 1 gram refills top out at $60 and get down to $40, giving a fair price range. Sky High Holistic stocks a variety of brand names in oil like Interstate 710, Eureka, and Rove to name a few. The choices aren't endless, but enough to cause a brain warp for a minute or two while you choose.
Daily Deals, First Time Patient Specials, & Customer Reviews
First time patients typically get an extra something for signing up with a new collective and happy hour or daily specials are common among dispensaries. Customers also have the opportunity to leave reviews about their experience on the WeedMaps website. The reviews are dispensary specific and offer valuable insight into the quality of product and customer service.
Daily Deals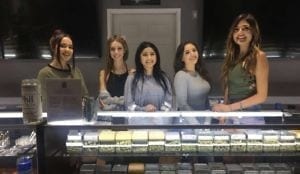 Sky High Holistic opens up with deals every day including constant offers on "while supplies last" products. They've dubbed each day with catchy phrases like Stoner Sunday and Wild Wax Wednesday, the best day for wax lovers to venture in. Wax deals on Wednesday are $5 off a $35 purchase or $10 off $70 purchases.
Sign Up Specials
Dispensaries provide this service as a thank you for joining their collective, after all they do get to grow more plants when you sign up. Sky High dishes out sign up specials depending on the initial donation amount. The purchase of 3.5 grams gives an extra gram while an ounce adds an extra 2 grams, a goodie bag, and a joint. It's not a big amount but rather a nice way of saying we appreciate you giving the store a try.
Customer Reviews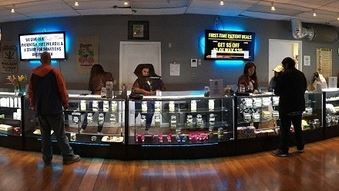 There's speculation that half the reviews on WeedMaps are fake, but we are not sure on that. The negative feedback does appear on these customer reviews. The fact that people speak out when upset still holds true in today's marijuana market.
If ever or whether a biz there was in making money off falsely positive reviews, Sky High would be one to investigate. They hold top ratings with 7,417 customer reviews giving them an average of 5 out of 5 stars. Judging by the Sky High Holistic menu, it's far more likely their product and service led to such esteemed reviews. There is at least one negative review but the writer still gives a 5 star score.

Final Opinion Of SHH Sky High Holistic
The Sky High Holistic Dispensary may have its share of community issues and uncertain reviews on WeedMaps, but the shop certainly isn't lacking in wax selection. From police raids to second raids in possible retaliation against legal action, this pot shop knows the territory. Better yet, they offer dabs and dabs of shatter and provide one of the best selections in all L.A. Let us know about your experiences at Sky High Holistic..