REVIEW OVERVIEW

SUMMARY

PurLyf-delta 8 cartridges deliver nice taste and decent effects. Fair hits at times, but the hardware itself tends to get clogged frequently. This prevents the full experience from the cartridge itself.
In this review, we test out PurLyf Delta 8 Cartridge. PurLyf CBD is a company that provides not only a variety of CBD products but Delta 8 as well. From pre-rolls to flower, here we try their full gram Delta 8 cartridge. These carts deliver good taste and fair strength, but the hardware for the cartridge they use isn't the best. Read more on our experience on these carts and what we think about them.
Pros:
Smooth taste
Uplifting high, nice effects
Cons:
The hardware and cartridge itself needs improvements
Clogs up frequently
Somewhat harsh hits
Recommendations: Improve the hardware they use. Either upgrade it, or use a different brand with better quality.
Made our BEST DELTA 8 CARTRIDGES list!
PurLyf delivers fair taste and nice effects, but the hardware can use some improvements
At first, the presentation which PurLyf carries seems great. The packaging is well made and unique, and the cartridge itself looks nice. After a few hits, I started to enjoy the high it gives and its taste. Not that strong of a flavor, but still very nice and light enough to enjoy.
But after smoking this cartridge for a while, I notice that the cartridge itself isn't the best hardware. It may look nice and hit decent, for a bit, but it does tend to clog up frequently. A lot more than usual, this can get in the way of enjoying the experience of these cartridges.
These D8 carts have good oil quality, decent strength, and fair effects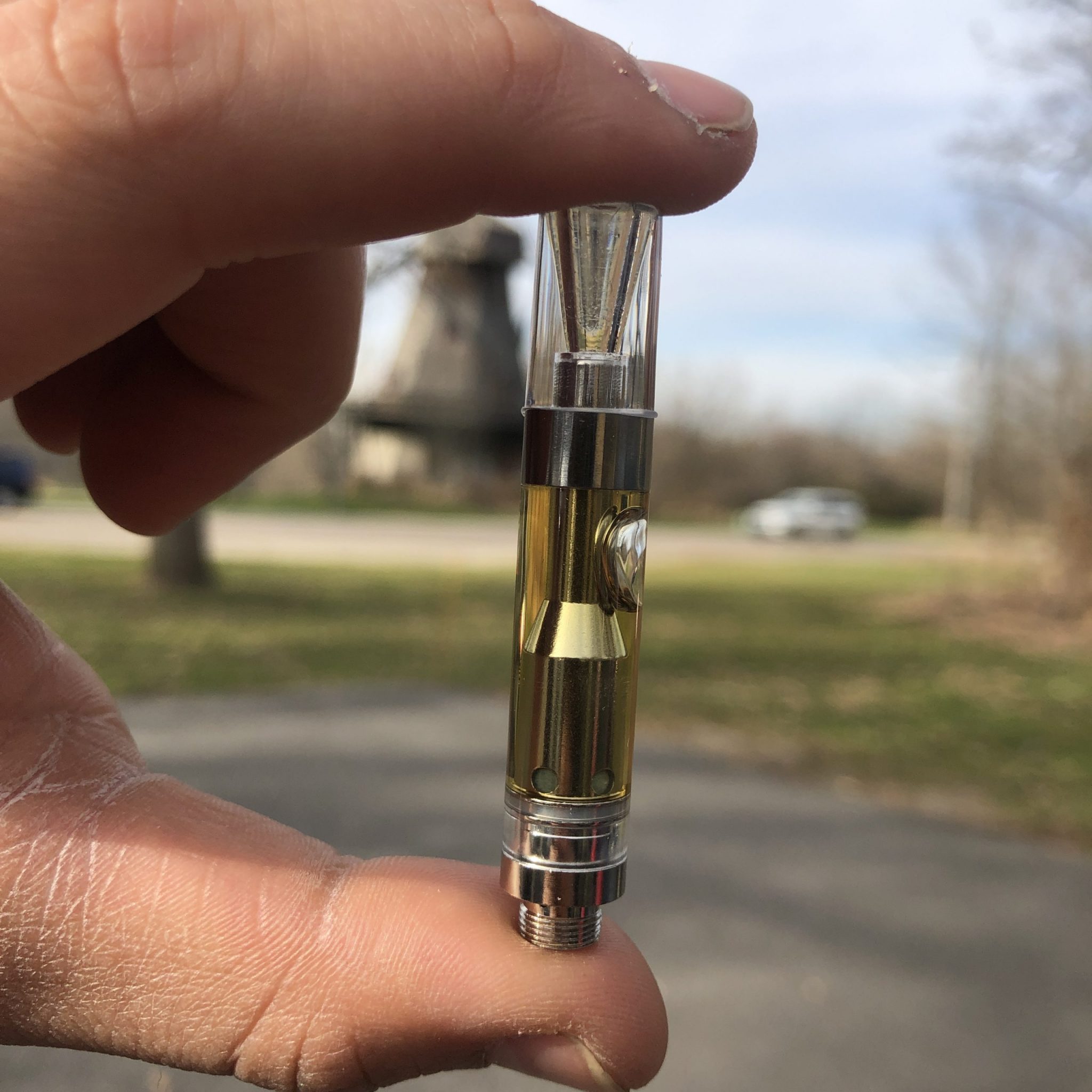 The oil quality in these cartridges are pretty good, they deliver fair strength. PurLyf uses CO2 extracted methods for their oil, and they do give some nice effects. Tastes clean and according to their website, they use all-natural terpenes. 
PurLyf uses IKrusher cartridges, not the best hardware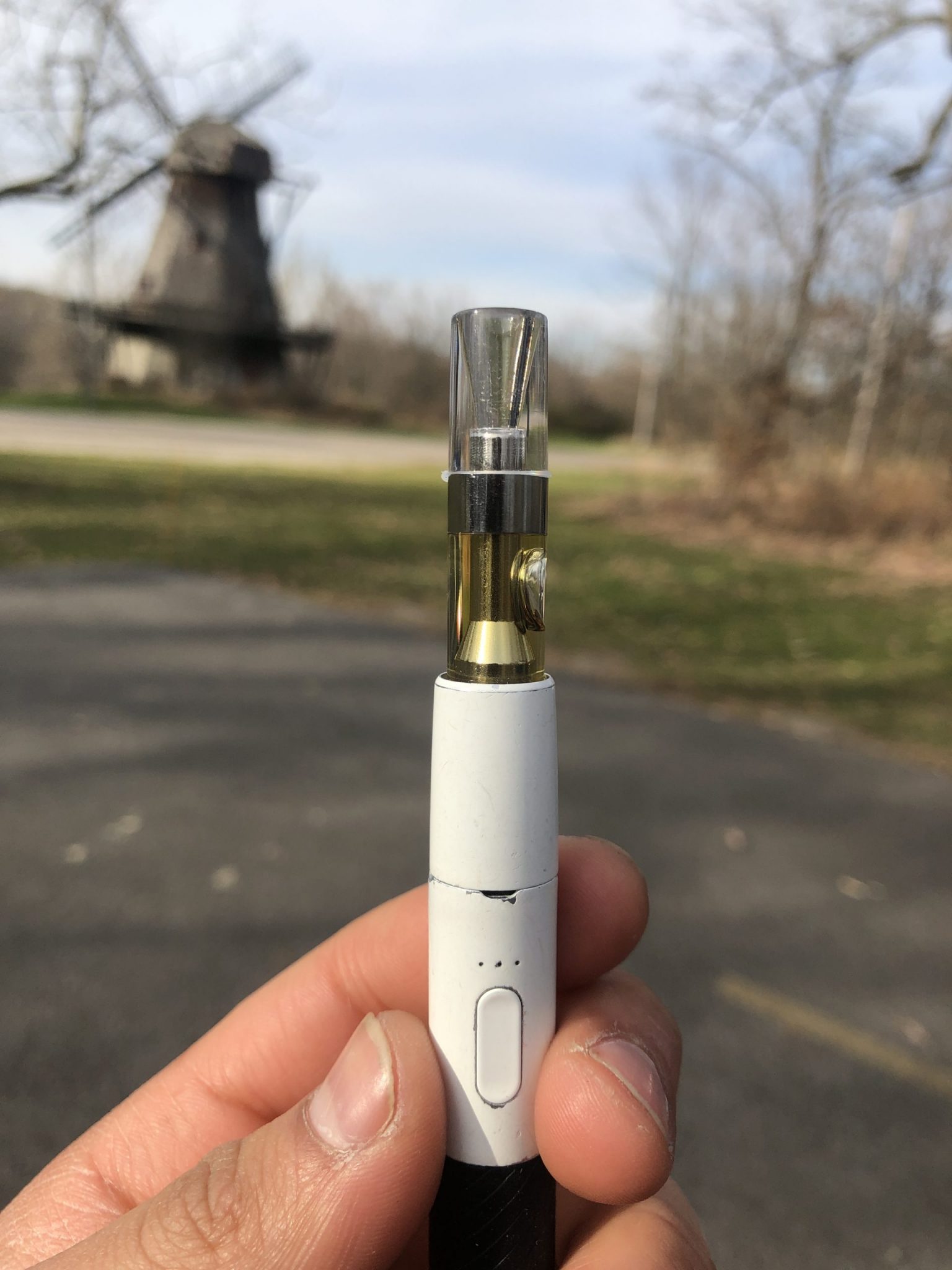 Taking a look at the cartridge itself, I expected it to hit well because of its nice and unique build. Underneath the cartridge is imprinted IKrusher, the brand that makes these carts and hardware. After a while of having this cartridge, I noticed it tends to clog up very easily. A lot more than usual, this will happen so much to the point that it would get in the way of enjoying them. This is a bummer because I enjoy everything else about these cartridges.
Fair hits, but clogs up easily and isn't the most efficient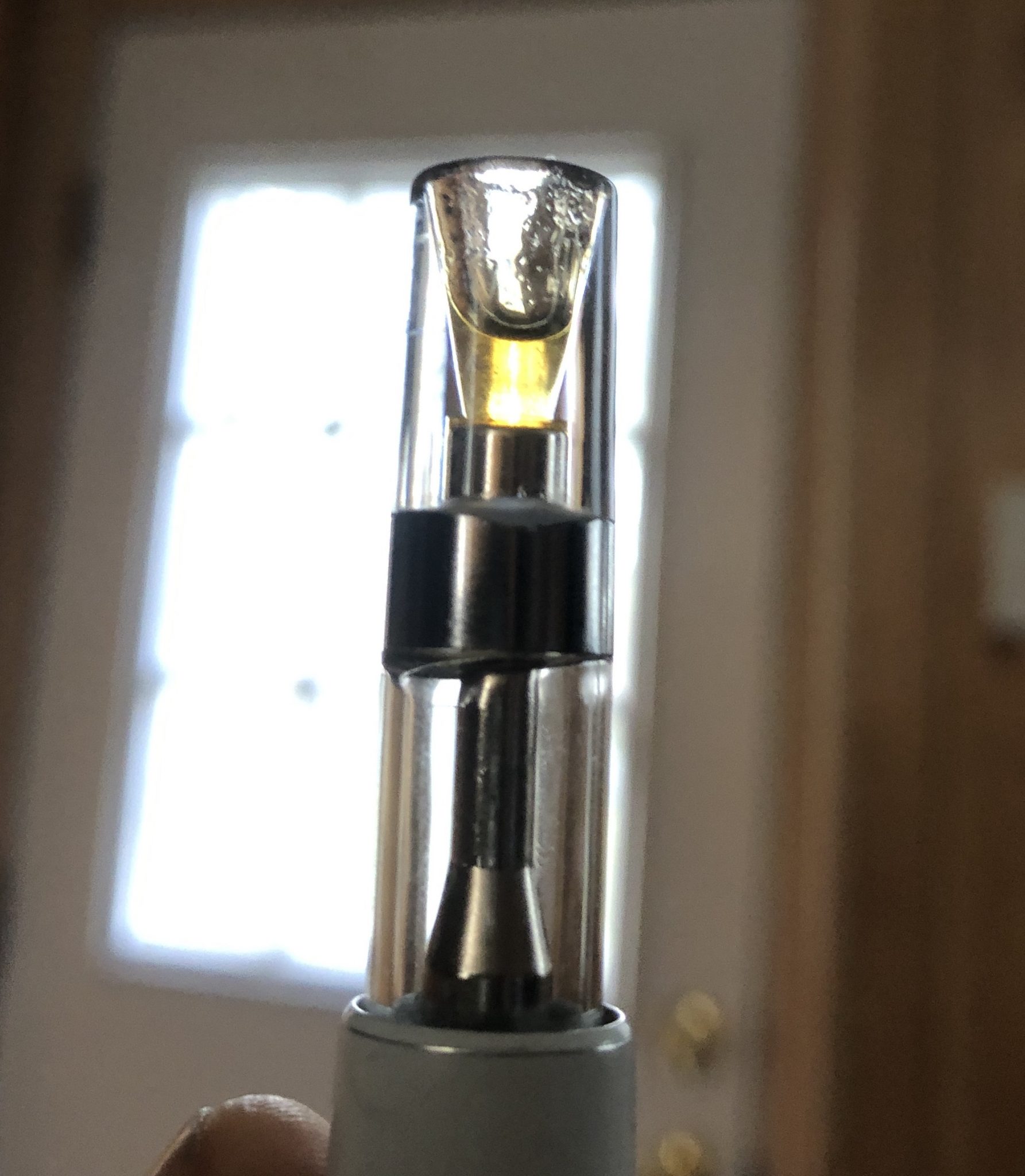 As mentioned earlier, these carts do tend to clog up frequently, usually after using it for a while. When it isn't clogged, these carts deliver nice and fairly thick hits. But the thing is the oil will get clogged through the bottom of the atomizer. At least in my experience, but distillate would go through the inside of the cartridge. This would either clog the airflow and the inside of the cartridge itself, or even the mouthpiece, as shown above. This causes a waste in the distillate and does get annoying cleaning up just to get good hits again.
Authentic Lab Results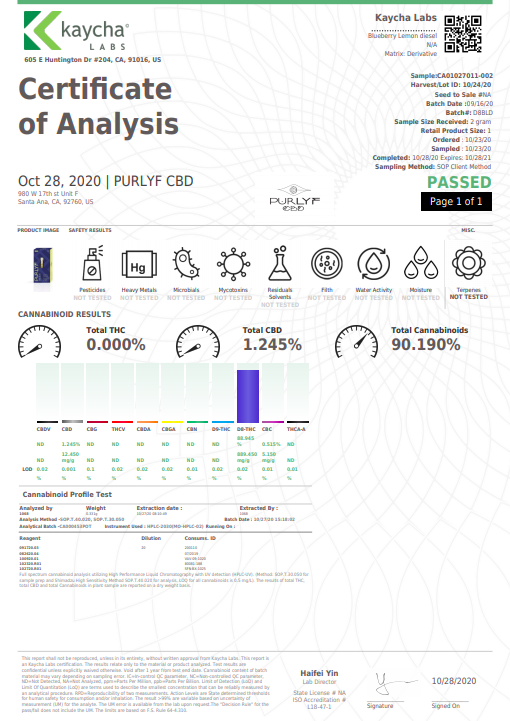 PurLyf provides authentic lab results for each of their strains on their website.
PurLyf Delta 8: Blueberry Lemon Diesel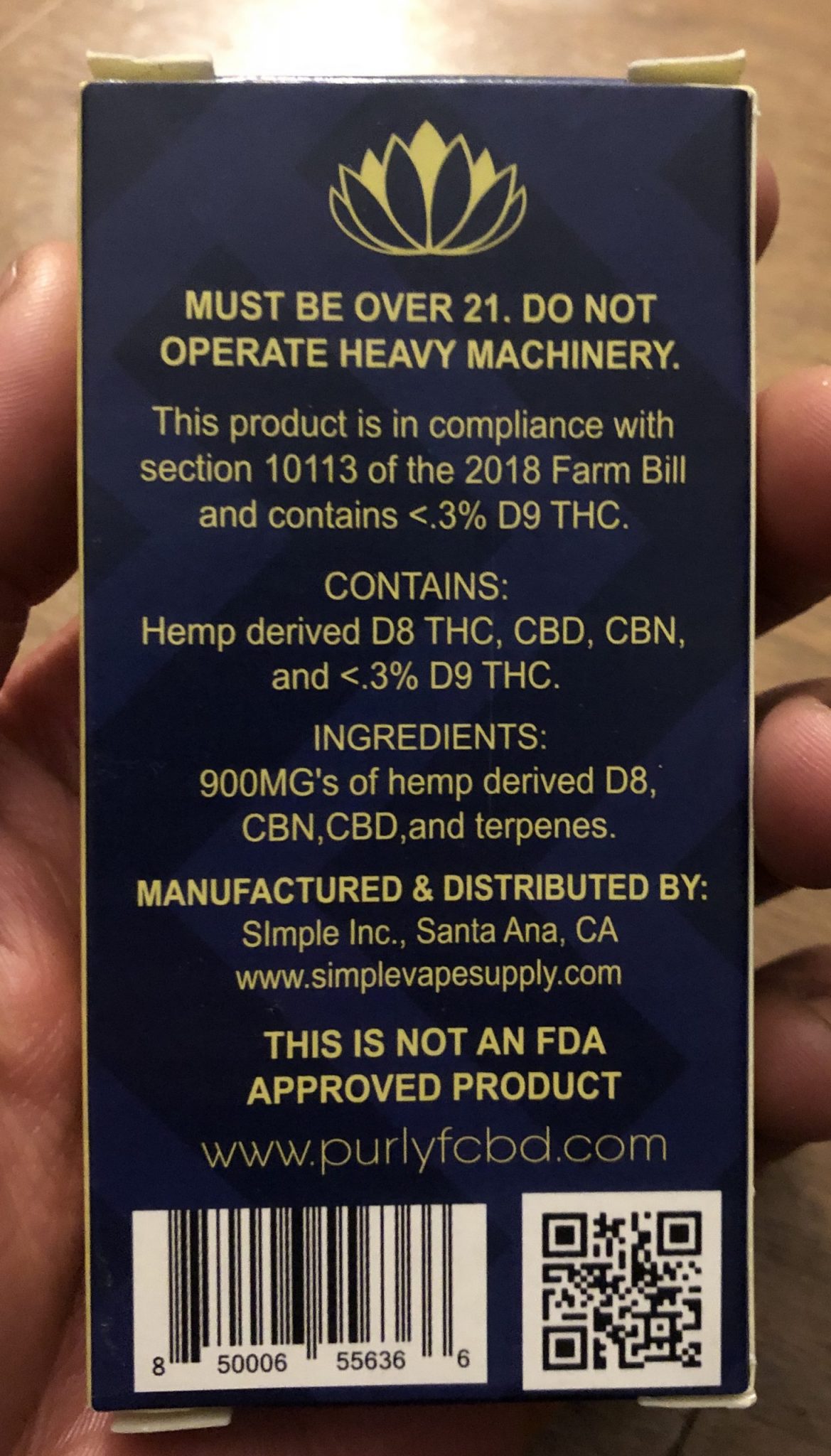 Tasting just as the strain says, these cartridges deliver a light, blueberry taste. Slightly sweet, yet it also gives a flowery taste with it. Giving a slight taste like the strain diesel itself, this cartridge tastes like blueberry and diesel more than anything. Good and tasteful, especially for those who like a fruity and flower taste mixture.
Furthermore, this cartridge gives a nice uplifting kind of high. This particular strain is a Sativa and doesn't give down-temp high. Not as long-lasting, nor as potent, but Delta 8 doesn't give that strong of psychoactive effects in general.
Fair strength, somewhat harsh but Delta 8 is usually harsh
If you're not familiar with Delta 8, then I'll first say that Delta8 does not give the same effects as a dispensary grade THC cartridge.
Another thing I should mention is, these carts can deliver harsh-like hits. First off, Delta 8 is known to be a harsher form of cannabinoid. With PurLyf, after taking multiple or long, consistent hits, it may be very harsh on your throat. If you take short and light hits, you'll be fine and it won't be as harsh. But regardless, consistent hits may be harsher than normal, compared to regular THC cartridges, even as a pothead.
For its value, decent and may be worth the experience
The price of these carts go for $34.99 for a full gram (1000mL), which is a decent value for a full gram cartridge. Worth it for the distillate, but the hardware itself really prevents from getting the full experience. At this price, you still have a variety of options to pick from. CannaClear provides full gram cartridges for only $15, and most good delta 8 cartridges will go for around this price. 
Concluding PurLyf Delta 8 cartridge
To sum up, the effects these D8 cartridges deliver gives a nice experience. The taste is decent, but these cartridges can be a lot better with upgraded hardware. The hardware itself is the only concern I have with them, otherwise, the cartridge itself is nice. This isn't the worst thing and not a huge deal, but will get in the way of getting the full experience. You can learn more and get PurLyf-Delta 8 cartridges here.
Have you tried PurLyf Delta 8 THC Cartridges? You can comment below or post in our forum!