Goodness is a company making CBD wellness products. They boast "farm to nightstand" hemp products to aid in restful sleep. They have an on-site sleep assessment to determine your ideal formula, so that you can get a personalized dosage.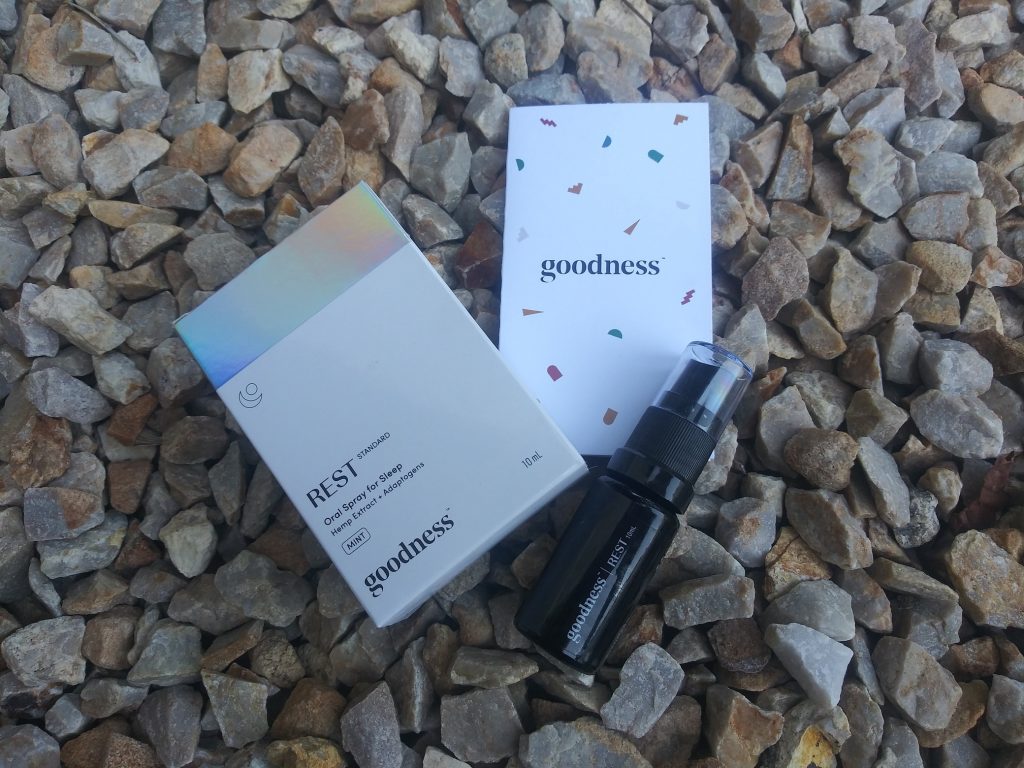 Goodness REST mist
I chose the Goodness mist 10ml oral CBD spray to review. I chose it because my teenage son has trouble consuming any pills and won't do the oils often. I thought the spray might work for him.
Sure enough when it arrived he pounced on it and said, "This should be mine." He had just been on a sleepless two-day roll and was desperate.
I tasted the product before turning it over. I thought it had a minty flavor or maybe tasted like a cough drop. I thought my picky, medically challenged teen wouldn't like it enough to do it.
After having the product for a week his assessment was that it was definitely calming and restful but not enough for the level of his sleep problem.
Restful as promised
I then took the spray with me. I too was experiencing sleep problems. Normally, I smoke myself to sleep with marijuana, but lately I didn't stay asleep long.
Like my son I found the Goodness mist flavor pleasant and noticed a calming of my being. I think it helped me sleep. We both experienced a "restful" feeling with the product as they promise. Not much else to say on that. Promised! Delivered.
Better than most CBD delivery systems
What I will say is that of all the CBD delivery systems so far, I like this mist the best. I tasted a few oils I really loved but the mist seems more effective (or maybe just faster?). I like the convenience of the smaller bottle for carrying with me and spray bottles make less mess than droppers.
Two thumbs up! My son and I both had a Good experience with Goodness mist.
Good job Goodness! (Too much?)
Author:
Denise Martin is a personal wellness coach and anti-suger crusader who has published a book on her journey to wellness – including beating cancer. Read all about her adventures at her site.
Comments on Goodness REST?
Readers who have tried Goodness REST or other CBD wellness products, your comments are welcome here or in our forum.