REVIEW OVERVIEW

SUMMARY
Today I picked up a great Live resin vape cartridge at a local dispensary here in Las Vegas. 'The Lab' cart was $30 and lasted me for about 6 days (first two days only vape pen, then mixed with flower used as a compliment, so not too bad. The THC was 417.47 mg/g. The earthy taste profile came from a great combo of Myrcene 14.77mg/g | Caryophyllene 5.90 mg/g and | Pinene 2.54 mg/g
You can check out our video review of the Lab live resin cart here.
Pros:
Great head and body high
Smooth earthy taste
Lovely ceramic tip
Cons:
The price is a touch too high
Plastic packaging is not so easy to open
Excessive packaging
Recommendations: None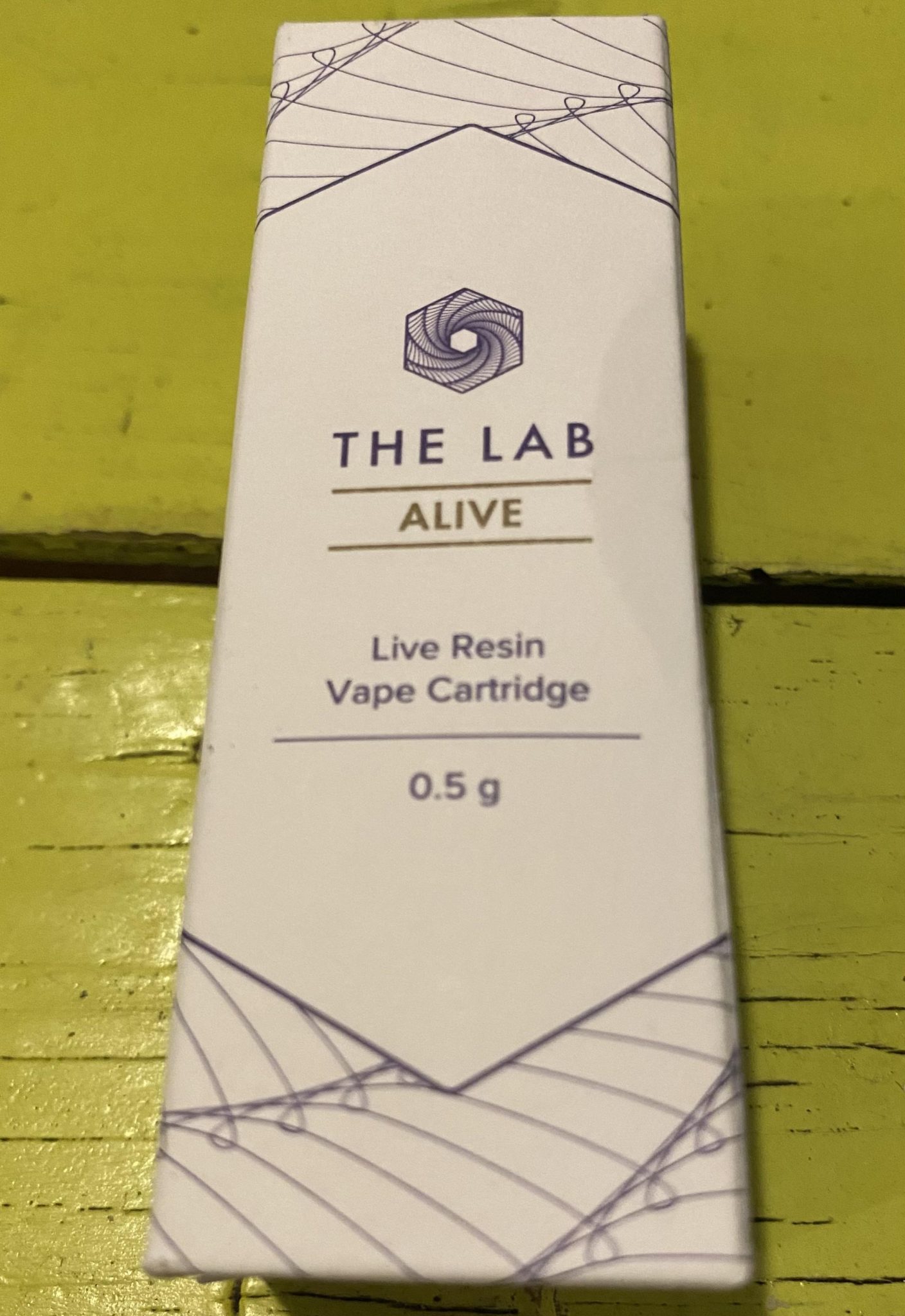 Great head and body high
From a price point of view, this cartridge is good for a treat but not in the weekly budget. The THC hit fast and nice with a great head and body high that lasted for a good amount of time. Being more of an Indica person I was excited to try this cart. I felt a head change from almost the get-go. I found that 3 pulls in 5 min were good for about 3 to 4 hours of a great high. I'll get another for the holidays when people are in town.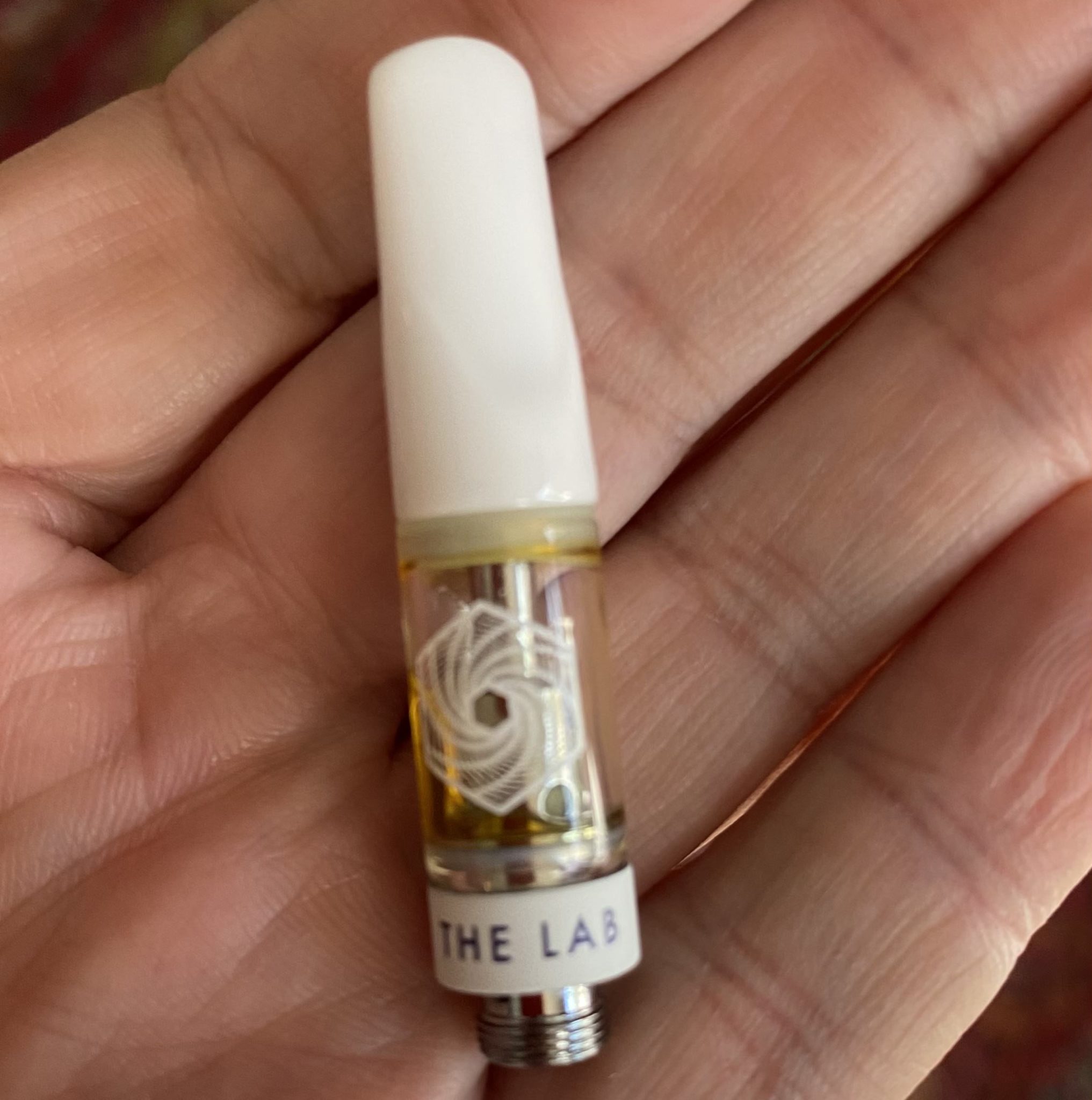 The taste of the cart was unique
Pulling on this cart was a taste sensation. Its rich earthy flavor was amazing and not harsh on my throat. As it was so smooth, I had to put it away so I would not keep taking pulls that were so smooth. The flower natural flavor was refreshing and not fruity or flavor covered. Tasting actually 'weed' of days past was nice. It was like being in college again, really took me back and the high kept me there.
Length they lasted me
As I smoke/vape all day every day, for this product I set everything else aside to see how long this vape cartridge would last me. After 2 days I was not even at the halfway point. I did however start using flower after that point as it's just what I do. Overall it lasted me 6 days with the last pull tasting as good as the first. So, the quality was great, the ceramic tip was a delight to use daily. If I forgot to put it out of sight, I'd not have lasted as long as it did. I wish that more companies would use this ceramic tip for the environment.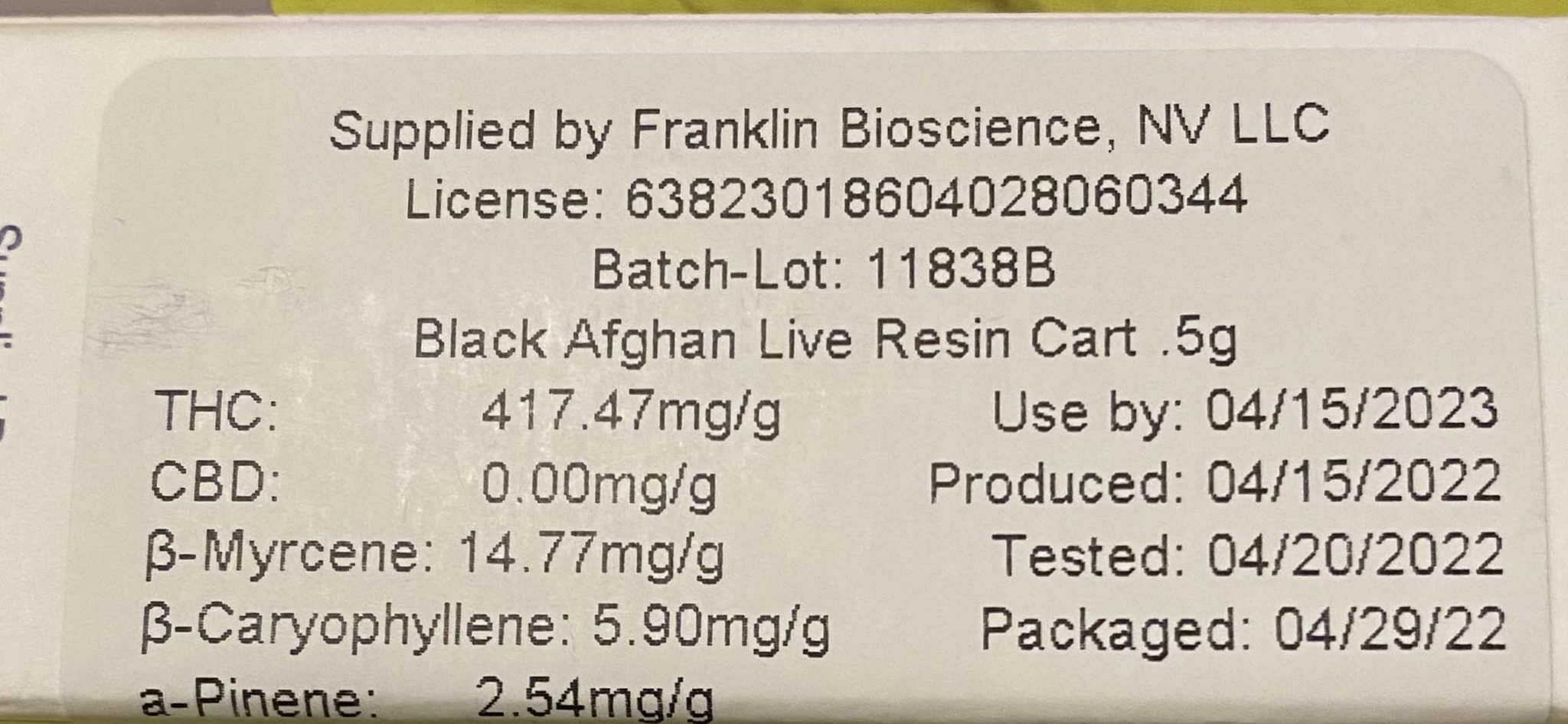 Concluding this review 
As a person who has used cannabis for some time now, I'd like to say that none of the vape cartridges are great for the environment albeit the ceramic tip was a nice change. I try to keep my personal usage to more flower as it's the most familiar, sustainable, and versatile. That said, as I live blocks away from "Freamont Street in Las Vegas", smoke is not the best way to go, so I'll take a vape with me to walk the streets and feel safe that I'm not drawing the wrong kind of attention to myself. In conclusion, I'd get this brand again.
You can find out more about The Lab products here.
Have you tried The Lab live resin carts? Let us know in the comments or on our forum