REVIEW OVERVIEW

SUMMARY
Today I got a few carts from PURE CBD along with a rechargeable battery. I found the packaging to be easy to open and the cart was easy to put on the battery. I did need to charge the battery for about 2 hours before using it for the first time as it came without a charge. A cord was provided for this, but the user needs to have an adaptor to put it to power. I think the company should note that, so folks are aware if it is the first time they order this product in the mail. Its sleek and stylish look made me want to carry it everywhere I went, as a  matter of fact, I took it to the Fairwell Elton John Concert in Las Vegas and everyone was asking to use it again and again, a popular night out. 
You can check out our video review of the Pure CBD Vapors CBD Vape Kit here.
Pros:
Stylish design
Great taste and smell
Calming effect, paired nicely with flower with THC
Cons:
No flavor is stated on the packaging, not sure I got what I ordered
No plug for the charger and no notice one is needed
Missing my love, THC
Recommendations: None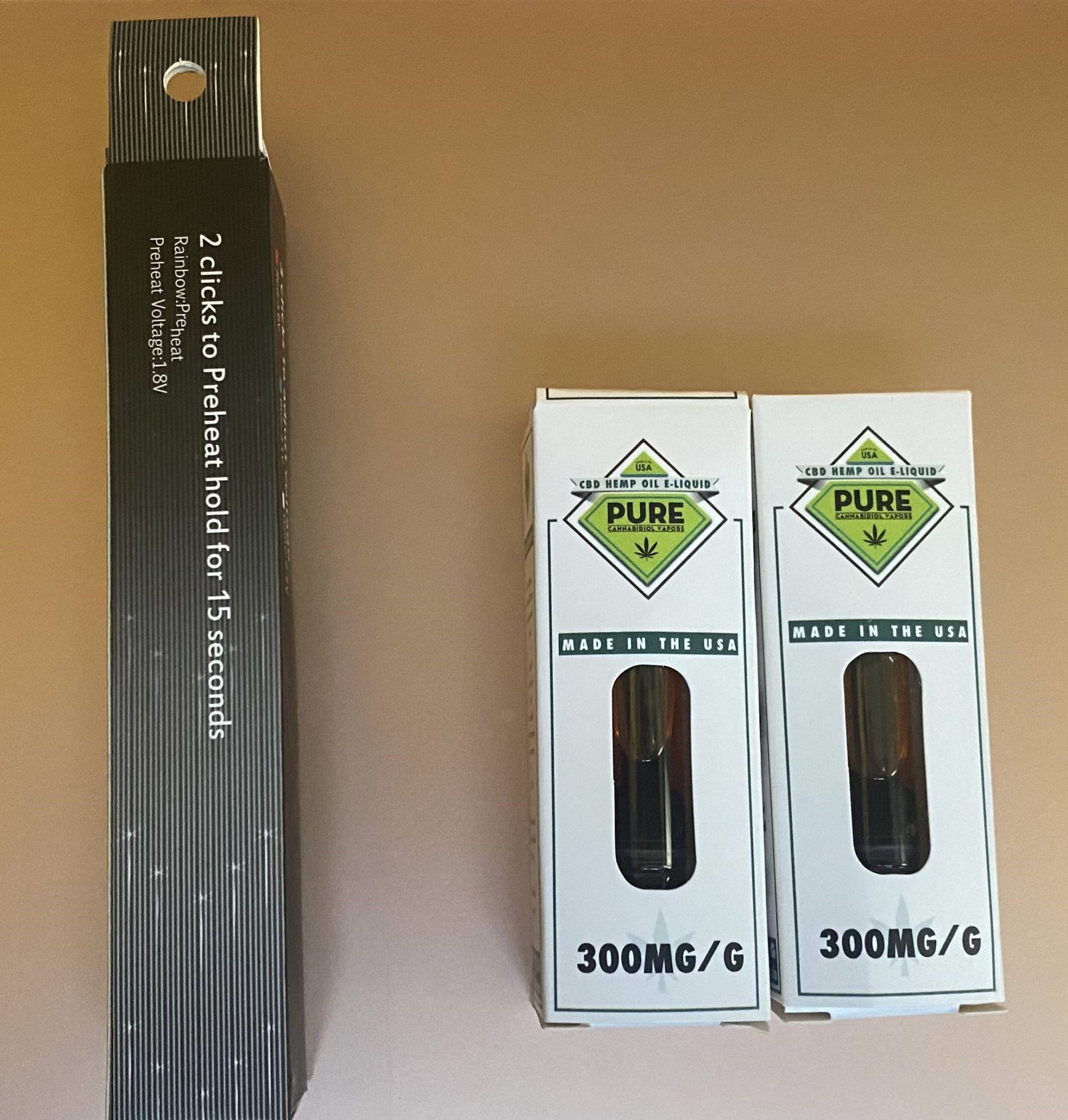 What a great surprise this was! For a CBD
I have to admit, for the most part, I'm not one to turn to CBD and this is perhaps why I'm asked to review it. In my many many years of flower consumption, I had not seen the point in it. Then one day a great bud tender at a local dispensary suggested some for my nausea. I'd had it on going for 3 days and nothing else was helping. I got a pre-roll and sure thing it helped. So since then, I've kept open-minded about giving it a try and PURE CBD has me thinking.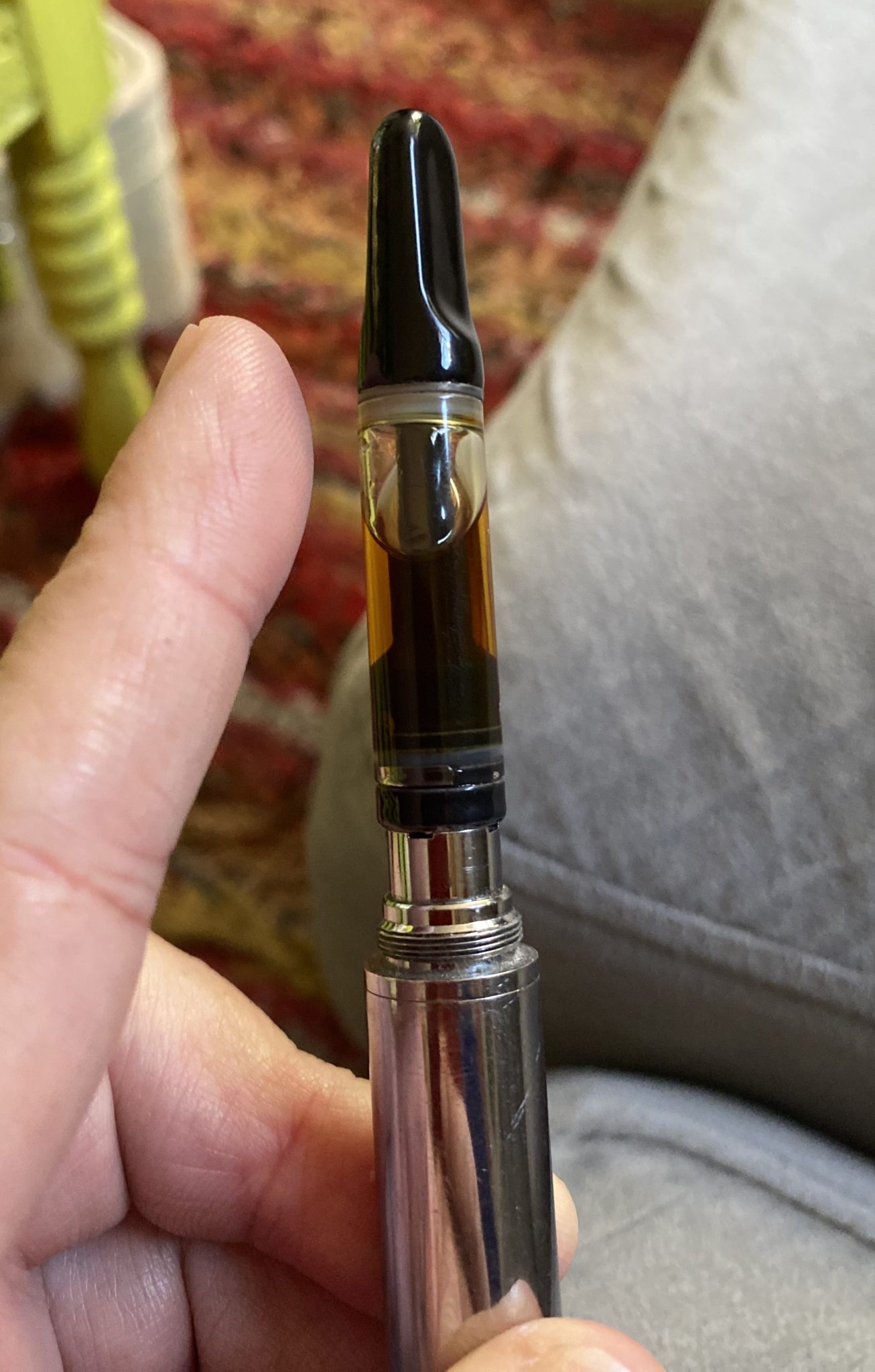 The taste was great
I love the taste of this cart, it was great. Not sweet and not perfumery, just right someplace in the middle. And Smooth to hit, I never once coughed or had a tight chest I sometimes do with a lot of other  carts on the market, so there must be something about that all-natural process that talks about, because I'll  say it one more time, it was a great flavor (not that I'm sure what it was.)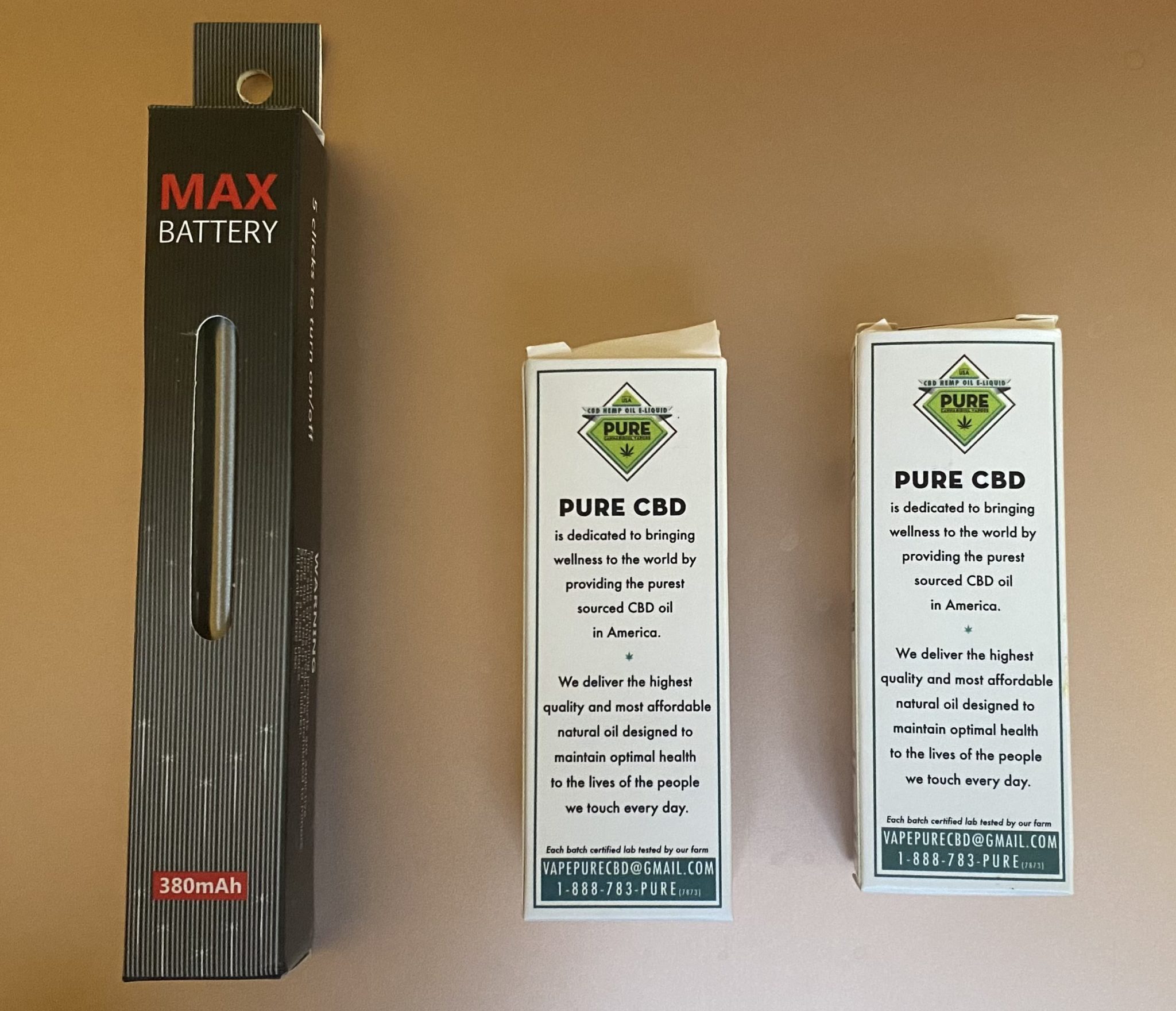 Length they lasted me
I received two carts 5 days ago and I'm still not ½ way thru the second one. I have to say that the battery in this pack is great too. 6 folks hit it in a 3-hour concert and it was as strong at the end of the night as it was from the start. I'm sure I'll have that battery long after the carts are gone.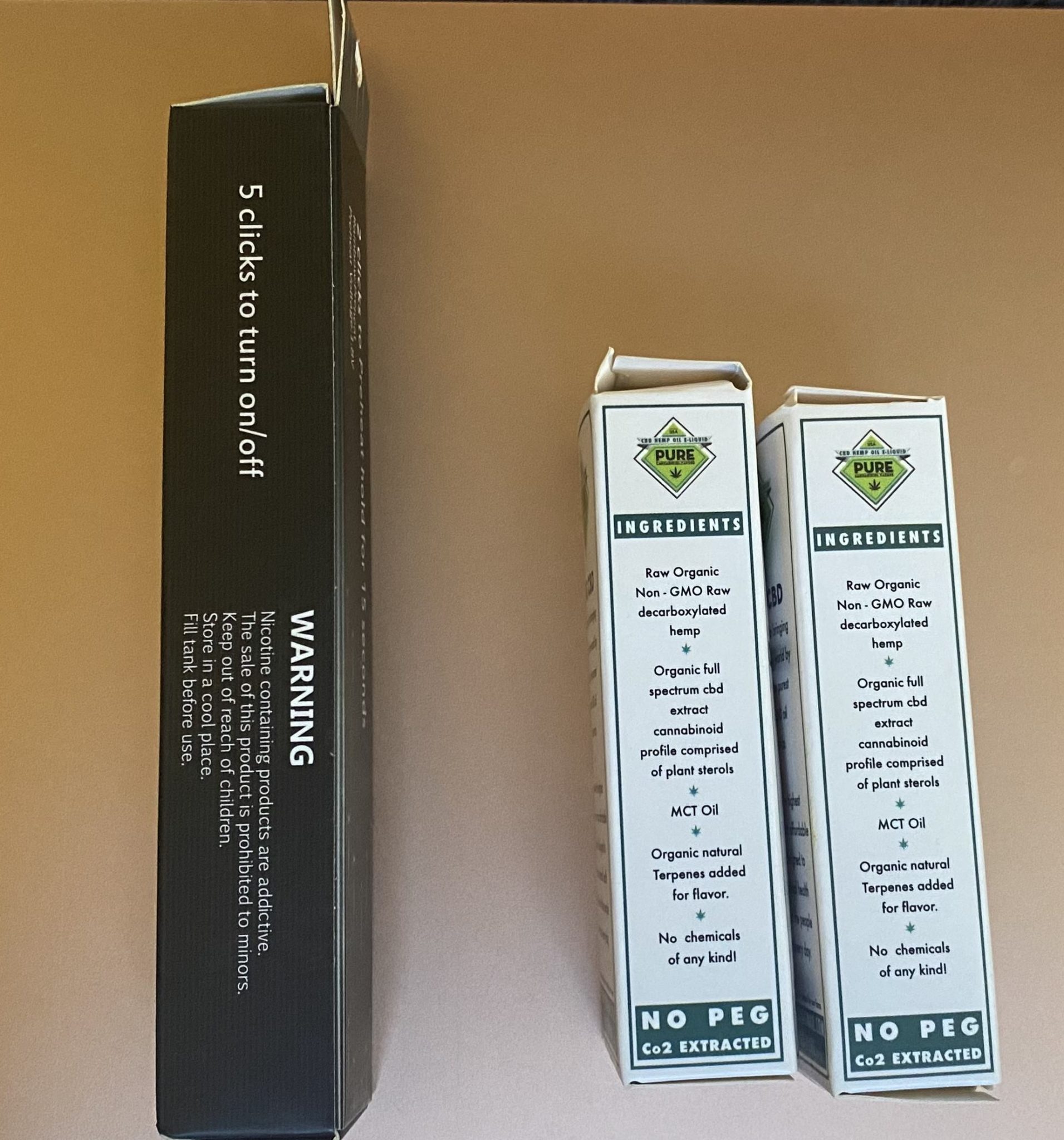 Will I be using this brand again soon? 
I feel that I am going to pick up some of the other carts they sell just to see what I think of all of the products they carry. Will I give up my flower for this product? No, but it's nice to go with flower and for that and the taste(said it again), I'll have a few on hand just to make the bad flower better. I'm also going to carry it into more stressful situations as I did feel calm with use without flower, I liked that feeling a lot and hope it works in stressful situations. 
You can find out more about Pure CBD products here.
Have you tried the Pure CBD Vapors CBD Vape Kit? Let us know in the comments or on our forum