REVIEW OVERVIEW

SUMMARY
If you are looking for a clean brand with exciting flavors that provides a smooth, long-lasting, vibrant high, try one of Colorado's premium resin cartridges by Green Dot Labs. This Green Dot Labs cart has a pure, uncut, distilled-free live resin that is made from whole plants. Their products are high in terpene profiles that bring outbursts of exotic flavors.
Pros:
Strong head and body high
Very good to share with friends, who are always impressed with my Green Dot cart
Smooth – does not burn your throat when inhaling
The box is very easy to open and safe to keep the product in
Cons: 
The price is fair for live resin, and worth it, but a little out of my budget to make it my regular product
Recommendations: None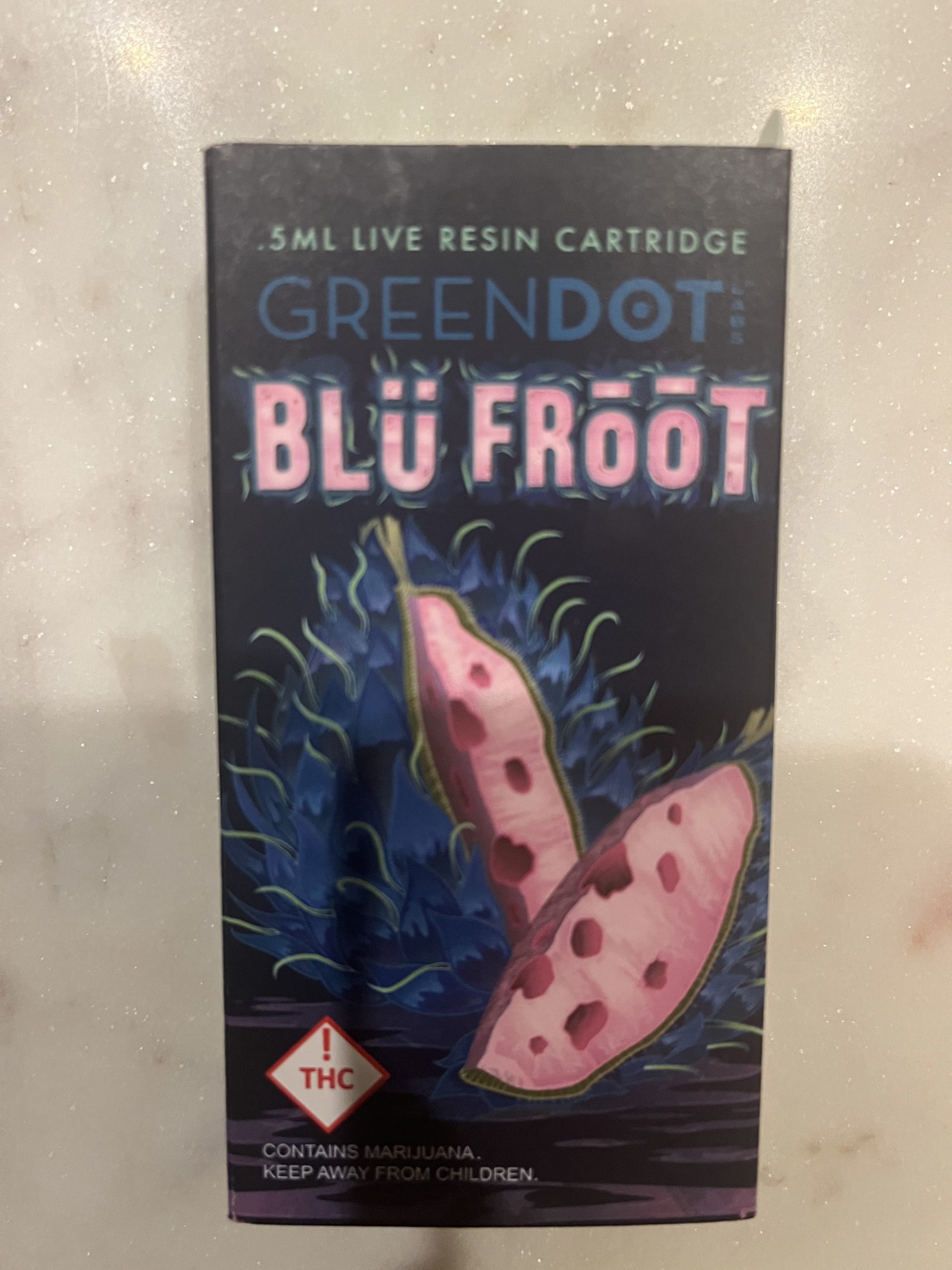 Premium quality
The flavor that I tried is Blü Frööt which is a strain cross between Sex on the Beach x Blu. Their flower flavors have always been of premium quality and have become much more available to both Recreational and Medical patients. The flavor notes that come out of this delicious cart are blueberry, exotic fruit, with a hint of cheesecake. I can't comment enough on the smoothness when you inhale and exhale. There is no burn as I have experienced in other resin carts, and it is very enjoyable.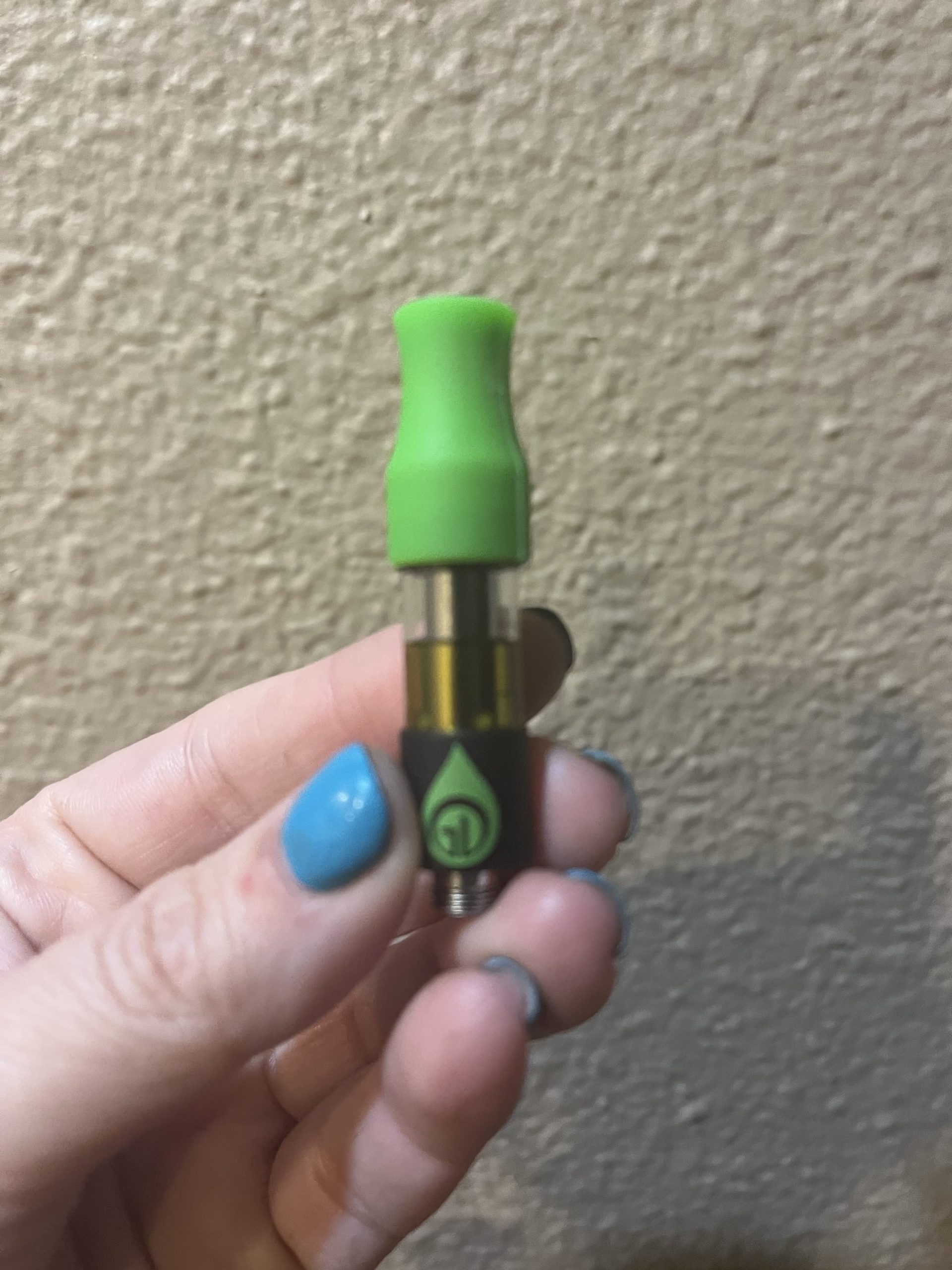 Green Dot Labs is a local brand in Colorado
On top of all that, who doesn't love supporting a local business? In 2014, Green Dot Labs was founded by a wife and husband team out of Boulder, CO with a very respectable reputation for premium quality and strains. They pride themselves on being pure, nonsynthetic, and removing fake additives. I am impressed with the many unique and unfamiliar array of flavors! 
"Burns" a little faster than some other carts 
This product has a total THC of 72.76% and is 0.5 ml. I enjoy using the Green Dot Labs pen for a perfect burn. It does however burn a little faster than some other carts, and I do not always find consistency in how full the cartridge is.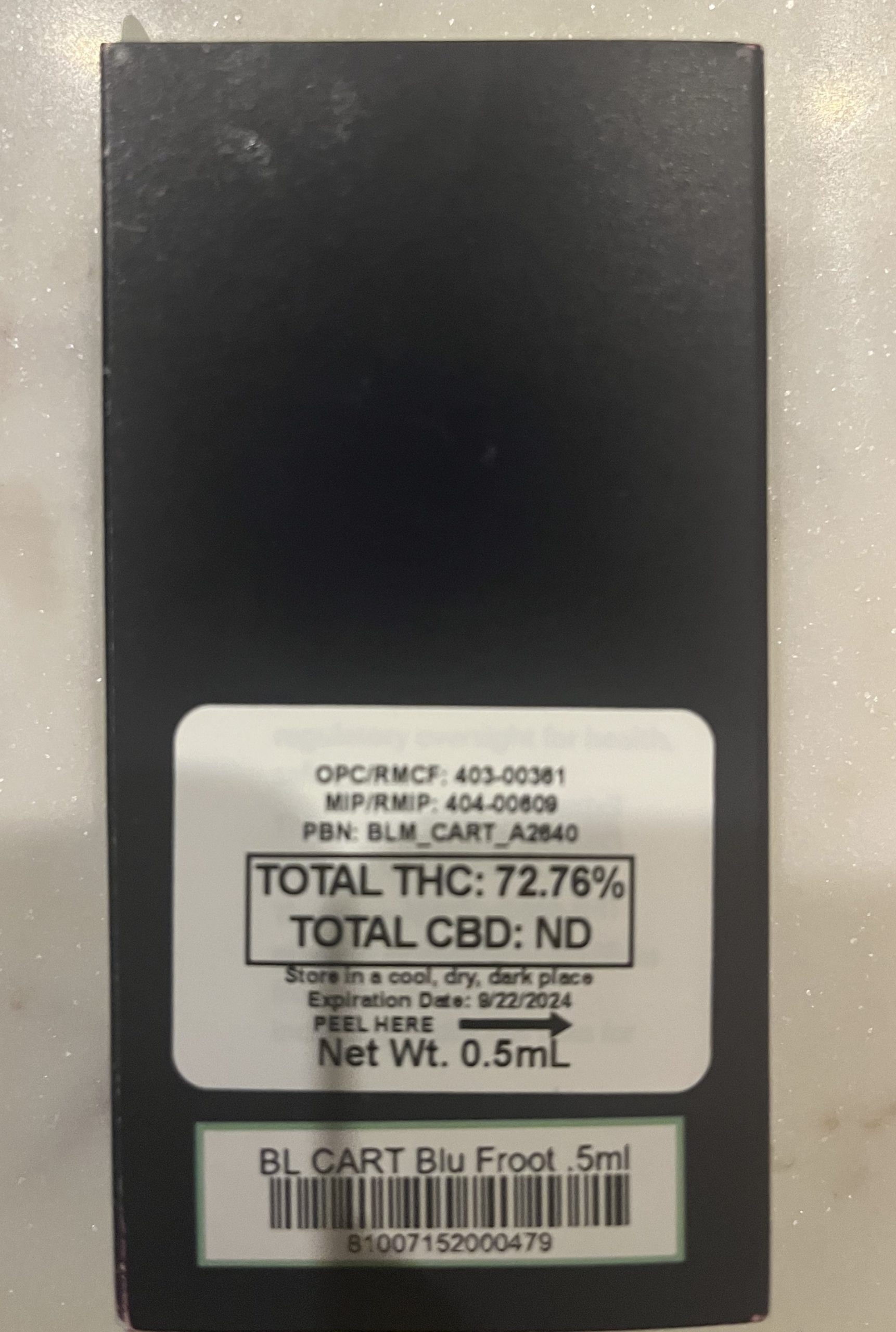 Concluding this review 
Green Dot Labs has lots of products from flower, to cartridges, and concentrates. They have an easy-to-use battery that holds a good charge. They have several lines and many combinations of flavors in each line. Green Dot Labs have good promotions and get out to different dispensaries across CO. They provide very artistic and eye-catching designs that perfectly represent the flavor of the cartridge. They are packaged well by having a green cover that protects the top of the cart.  The price of one live resin cart is $30.00.
The resin cartridge comes in different tiers – Black Label, Blue Label, and Silver Black Label Resin Cartridges will not disappoint your taste buds or your euphoric high!
You can find out more about Green Dot here.
Have you tried any of their products? Let us know in the comments or on our forum.