REVIEW OVERVIEW

SUMMARY
 The Dispensary gave me a bag of LIT flower called Boston Tea Party, what a treat this was. The bright packaging caught my eye, the labeling was nice too. But inside that bag was pure goodness. The big nugs of flower present smelled like incense. It had a nice cure to it, not too wet, not mummy dust, just right. When I rolled this into a joint to burn down, it burned smoothly, showing its fine cure process.  
You can check out our video review of the LIT flower here.
Pros:
Nice smell
Great cure, not wet, not dry
Very sharable with friends, puff puff pass!
Cons: 
High did not last as long as expected
The price is a bit more than my regular budget allows
Not sold in bulk
Recommendations: None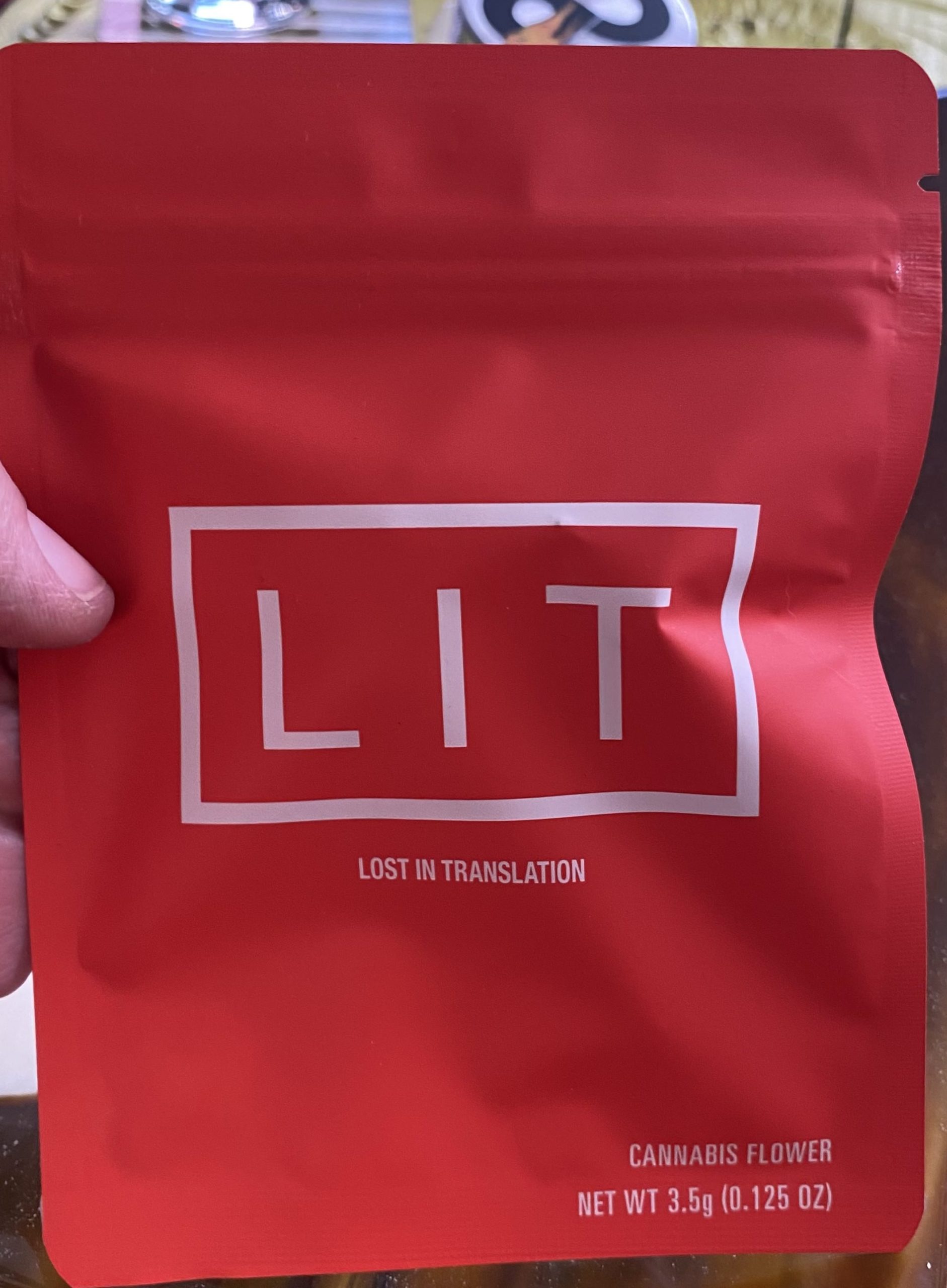 Get the tea party started! BTP that is!
Over at The Dispensary, they have a brand of flower called LIT. It's a bit pricier at $45 for a 1/8th but if your looking for a nice high and a smell like you have never experienced, this is the flower. My friends and I could not get over how nice it smelled burning. It did not smell like "weed" that's for sure. What we came up with, as I alone could not pinpoint this appeal, is that it made the room smell like burning an expensive pleasant-smelling incense. We got notes of sandalwood, mixed with a light perfume of citrus. On the lips, we got hints of lemon, woods, saffron, and an earthy back taste, all in a good way. The high was nice, very mellow, with a warm all-over feeling body high. As it kicked in (which was not too long) you felt happy, joyful almost. Calm is the key word, with a slight bit of energy so as not to get sleepy. This is a great flower if you are going on a nature hike, it made everything just look a bit rosier.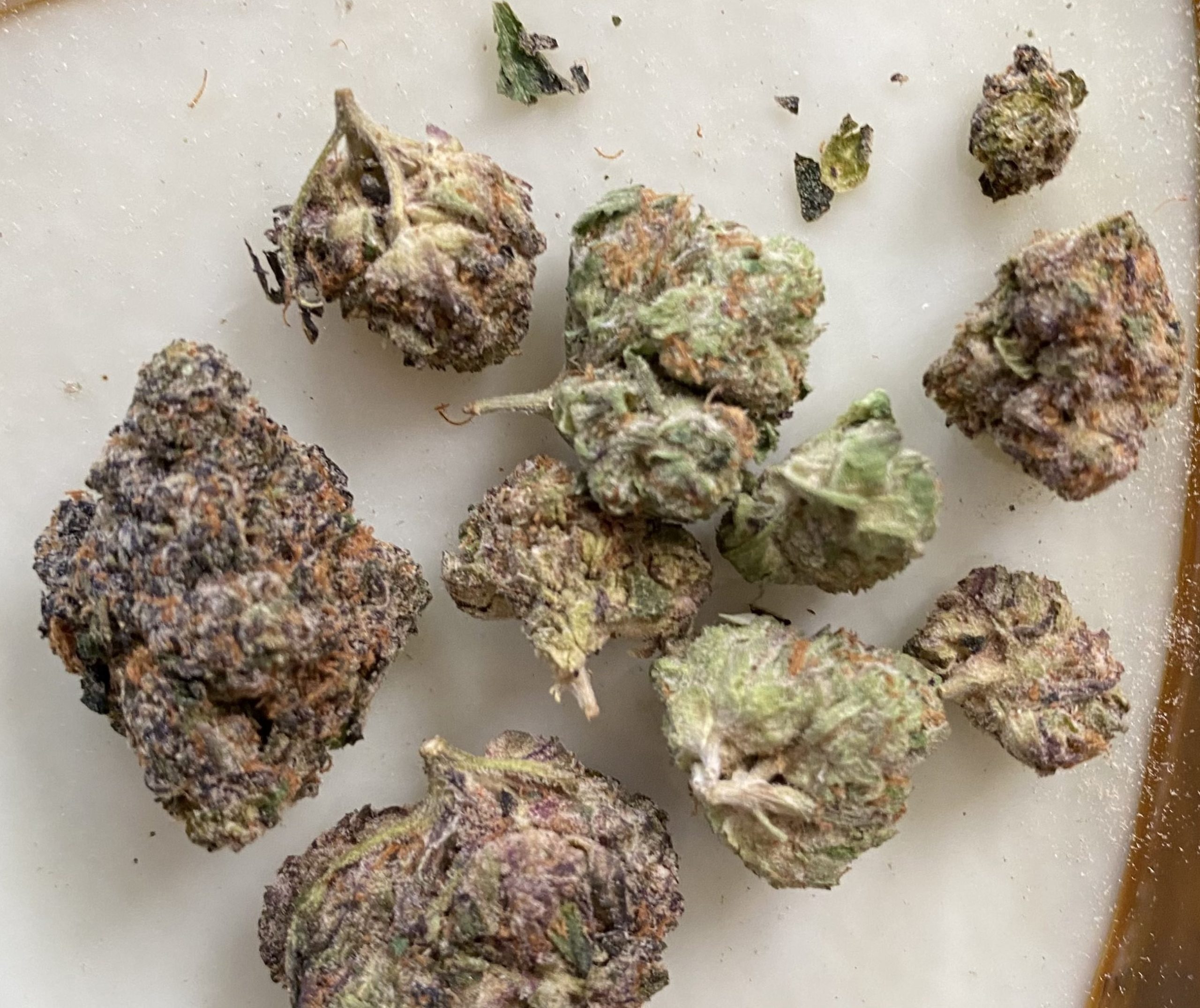 Fair price, if you can afford it
As a household that smokes an oz in 5-6 days, this flower would put me in the poor house if I went to it as my go-to flower. Not that this is not a quality product, and I live in a tourist trap. I accepted this long ago and why I look for businesses that cater to us who are not new to Las Vegas, aka non-tourist. Now don't get me wrong, I don't see The Dispensary' as a tourist trap, not one bit. But the prices I see at all dispensaries are like this all over town. Now I'm a deep shopper, who will call and check everything before making a decision on what to buy. I first look for the biggest bulk flower am looking for, never purchasing anything under ½ oz. And keeping that ½ at $50 to $60 and a THC of 18 or more. This can be done without me getting on a bus. However, when I have friends from out of town, and we are this far off strip, I'll let them know, what a great flower this is to consume.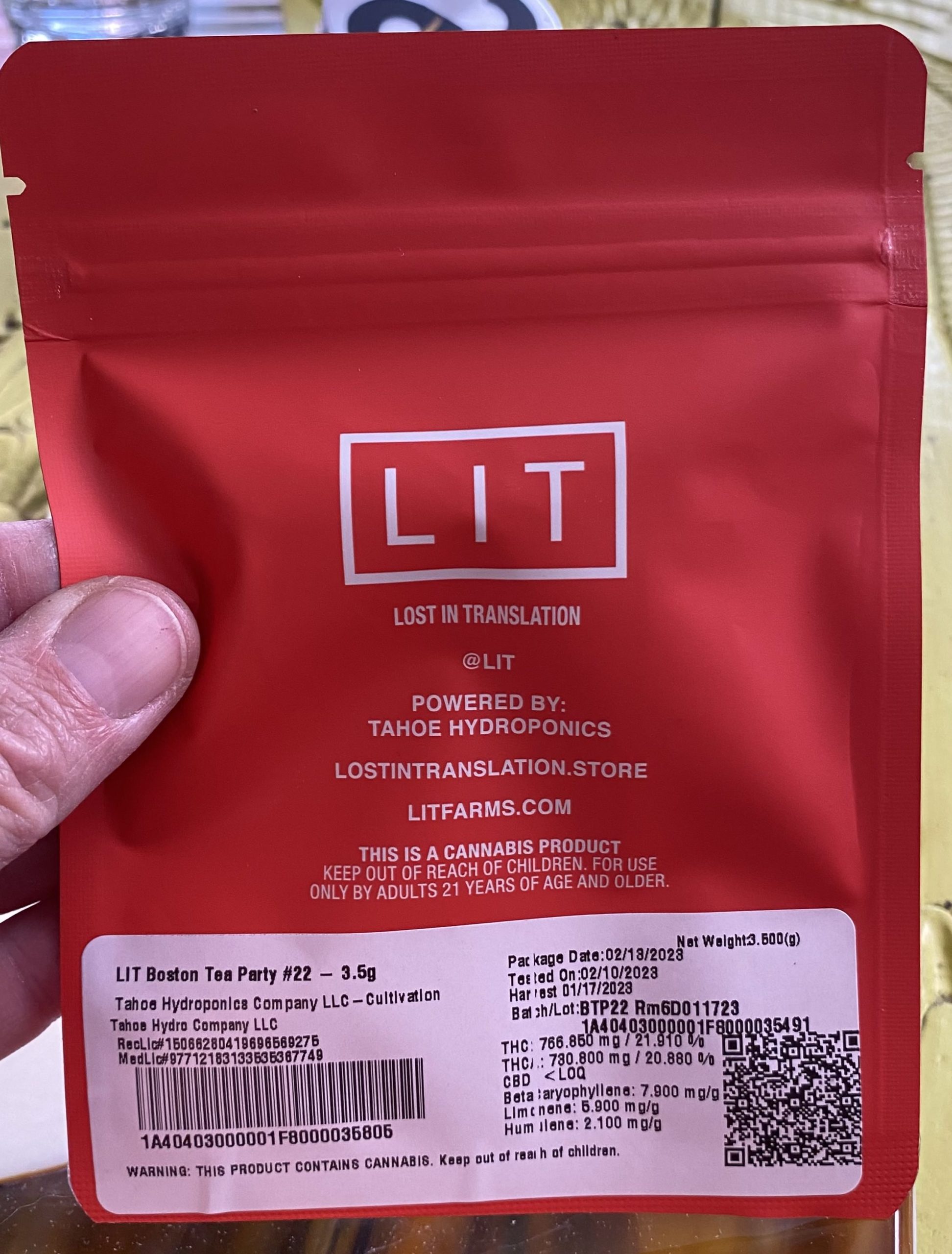 How it makes me feel to smoke Boston Tea Party…
Rolling this flower into a joint was a pleasure, it was cured nicely and smelled amazing (not like weed at all) from start to finish. Burning even right down to the roach. The high was very pleasant indeed! I sat down to write this after smoking and felt so creative, relaxed, and calm. Along with a warm happy feeling that embraced me. I was relaxed but not tired one bit, actually got up and started doing stuff, creating stuff, and just overall appreciation of everything I was doing. As the high came on fast, it too left after about an hour we did find ourselves going back to it, making this 1/8th of flower lasting 3 people 6-7 hours. Good flower, but not cost minded. If you're a wealthy artist, this is the flower you should always be consuming, I wish I did art. 
You can find out more about LIT flower here.
Have you tried this flower? Let us know in the comments or on our forum.