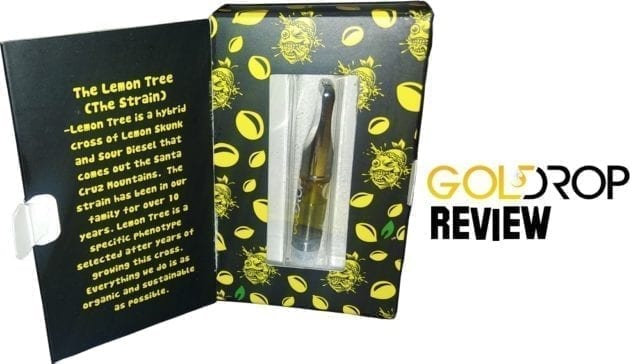 REVIEW OVERVIEW

Design and Build Quality

5

SUMMARY

I thought the Gold drop cartridge would be a great prefilled vape, however, it failed to meet my standards for a good cartridge. Find out the pros and cons of this cart and why you should stay clear of it until its improved.
The Gold Drop vape cartridge fails to impress.
This Gold Drop vape review revealed poor vape performance and weak C02 oil. The Gold Drop vape is another cartridge that failed to impress. This cartridge had more weaknesses than it did strength. The Gold Drop vapes lack adequate vaping technology for big clouds. Keep reading to find out more about why I wouldn't buy this C02 oil cartridge again.
If you're looking for better carts in Cali, check out our best of CA cartridge list.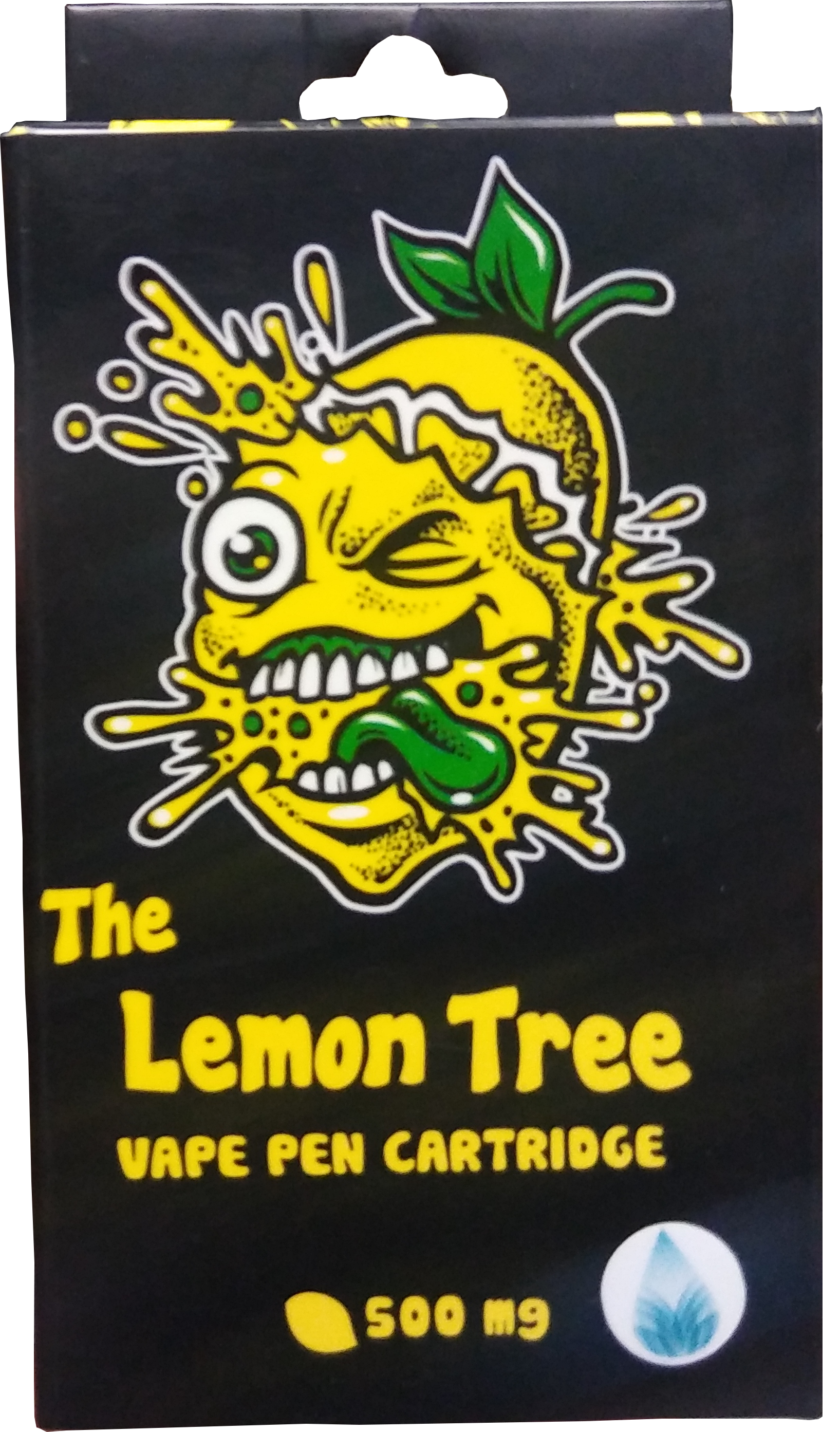 Flavor is accurate to cannabis strains.
I tried the lemon tree cannabis strain before trying this cartridge and the flavor was dead on! A few other friends of mine who were familiar with the cannabis strain also tried the cartridge and agreed it was definitely the exact same flavor profile. Gold Drop does not add any extra dilutents into their products making the taste some of the best on the market. The flavor is by far the best thing this cartridge has going for it and is better than a many of the other carts out there.
THC Strength isn't high but its decent.
Gold Drop vape cartridges are not the strong, but they are also not super weak. There are three different types of Gold Drop cartridges available, the difference is THC strength. Gold Drop offers three different types of strengths with its pre-filled cartridges. The weakest among their selection is the white standard option, this cart has PEG 400 in it and has THC ranged from 60-69%. The second option on the list is their black standard which carries between 70-79% THC, this option isn't cut with anything extra. The strongest pre-filled cartridge is their Gold edition, this has THC levels form 80-89% without anything extra added to it.
Vape Clouds lack in size because of poor cartridge performance.
The Gold Drop vape cartridge does not perform great taking big hits. The hits are acceptable and not small, but nothing to write home about. I found myself puffing this pen more often than I had to others to keep the same high. I transferred the remaining oil into a Brass Knuckles cartridge and I was able to enjoy it a lot more.
Cart Design is nothing special and typical.
Gold Drop cartridges use a standard ceramic coil to vape the cannabis oil. I felt like these gold drop cartridges were below average quality cartridges. This cartridge needs to be improved to compete against other superior cartridges available for cheaper. Select oil cartridges provide a better experience at a cheaper price than Gold Drop.
The Gold Drop Cartridge Review discovers award winning Quality Control.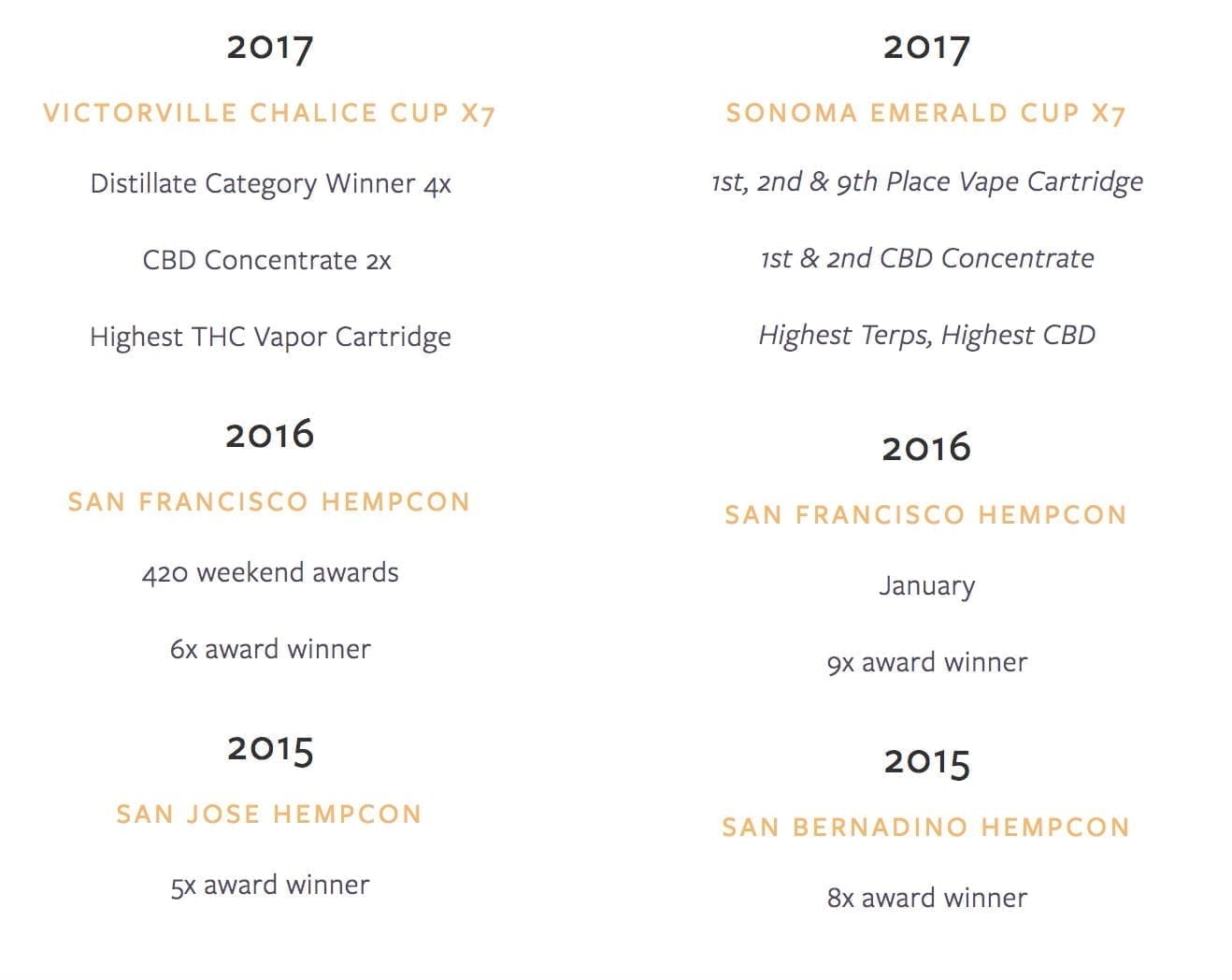 Gold Drop has acquired more than a few awards from top cannabis events in California. Last year in 2017 they won 1st, 2nd, and 9th place in Sonoma Emerald cup for their vape cartridge. I could not find any lab test results shared online for Gold Drop cartridges. With multiple awards you would hope it is good but there is no for sure indicator. However, awards at some of these events can be questionable. Kandypens vape pens had glue in them and still won awards as a best vape pen. DabConnection is here to cut through the crap and provide real, honest reviews.
Durability of the Gold Drop vape cartridge is good.
Steel and glass makes up the Gold Drop vape cartridge. I dropped it from my lap multiple times without it damaging. The oil was easy to remove and mix with my other cartridge. They got this part of the vape right.
Value is not there.
I tried this cartridge out because a friend sold it to me for $25.00 for a half gram. My local dispensaries sell them for $30-$35.00 on average for half a gram. The price is too high for a product that does not provide outstanding quality. I rather spend the same for a better vape cartridge like Amber Industries cartridges.
Final Thoughts On The Gold Drop Vape Review
The performance of the Gold Drop vape and strength of the cannabis oil were both not satisfying. The Gold Drop brand needs to improve their products in order to compete against others that are better and cheaper. I am looking forward to another Gold Drop cartridge review when they release new stronger products, but for now this is not something I would purchase. For more information on Gold Drop, see here.