REVIEW OVERVIEW

SUMMARY
I recently was given the chance to try two Delta Munchies disposable vaporizers. I tried both the strawberry sunset and apple gelato flavored 2-gram vapes. The design is pretty sturdy yes still keeps the buttonless model that is so common with vaporizers. I don't know if I really prefer the buttonless designs to those with temperature controls but this one is pretty solid I think. It will start to feel a bit weak as it's losing charge but just connect it to a micro USB and everything should be OK. The vaporizers have a purple LED light on them to show if they are charging or activated.
EDITOR's note: We find these HHC Dart XL flavors on their site for $49.99.
Check out our video review of the Delta Munchies HHC Disposable here.
Pros:
Pretty strong
Solid taste
Nice design
Cons:
Recommendations: None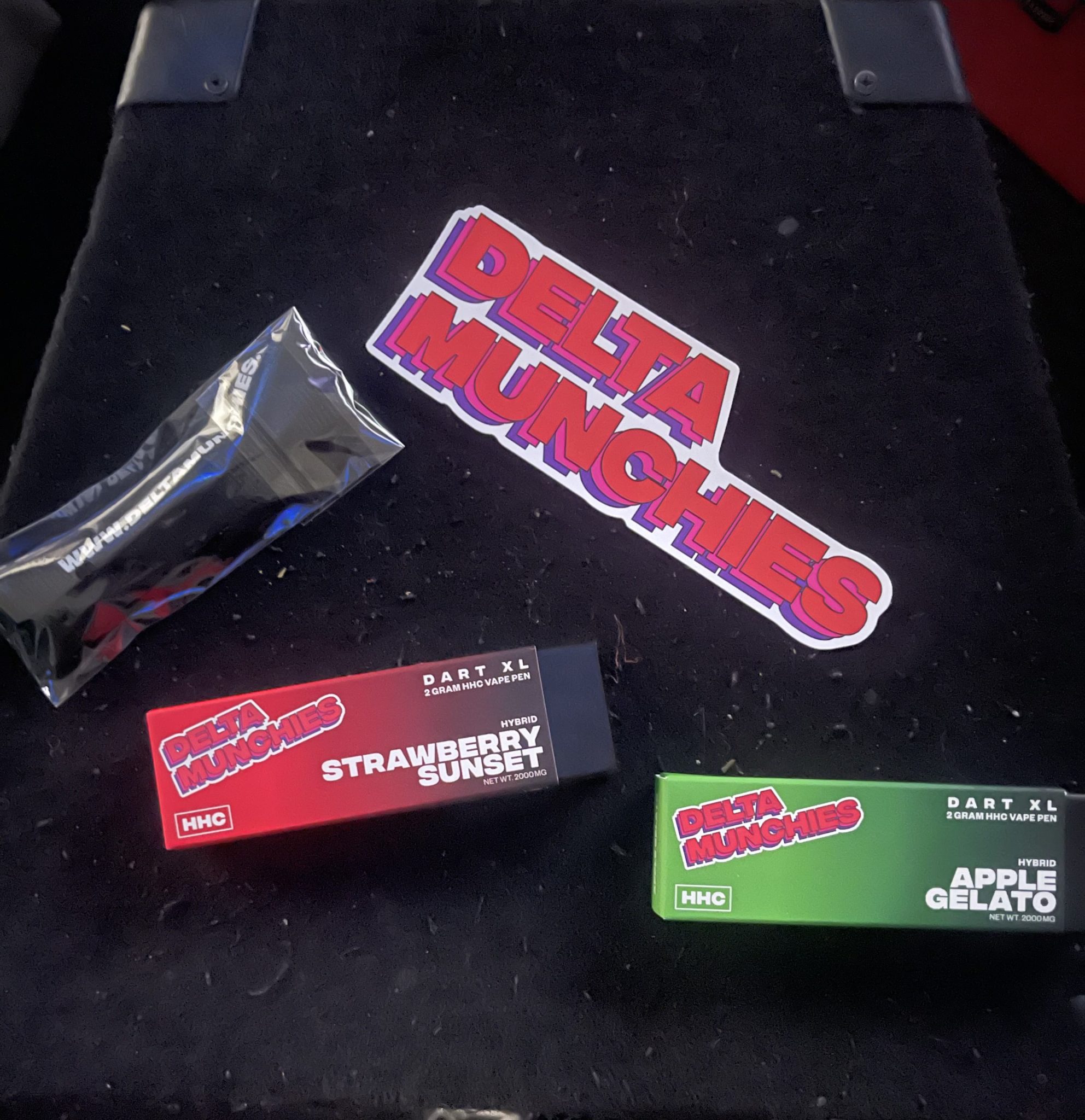 Fully charge to experience the best effects
As far as the flavors go I assumed the strawberry would be my favorite but think I prefer the apple.  Both strains are hybrids and the effects feel nearly identical. When the vapes are not fully charged, it is a bit hard to determine which is which, to be honest. However, when they are fully charged they provide some of the smoothest long pulls of any vaporizers I have tried. One thing I did notice about this is that I don't think there is an auto-off function on the vape. Which, while kind of fun would lead me to suggest proceeding with caution on the longer pulls. And if not then prepare to be shot to the moon after your coughing fit finishes.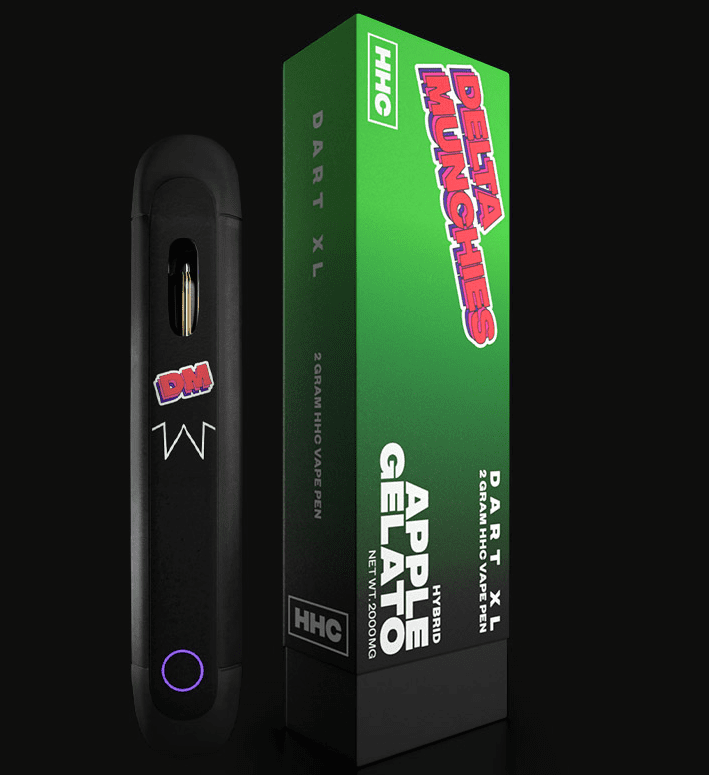 Pretty strong for an alternative cannabinoid
One thing I would note is not to let the candy flavors make you forget these are pretty strong products. Momentarily forgetting this fact led to me getting a bit higher than I intended to. I don't think it was a "bad high" or anything just that I wasn't ready at that moment. Luckily I was just at home watching Netflix so no big deal. 
The one thing I did notice is that some of the more stimulating effects of Sativas seem to be absent in these strains. They are definitely still hybrids but they both feel more Indica-dominant than anything. I would be interested to see how their Indica and Sativa strains feel individually.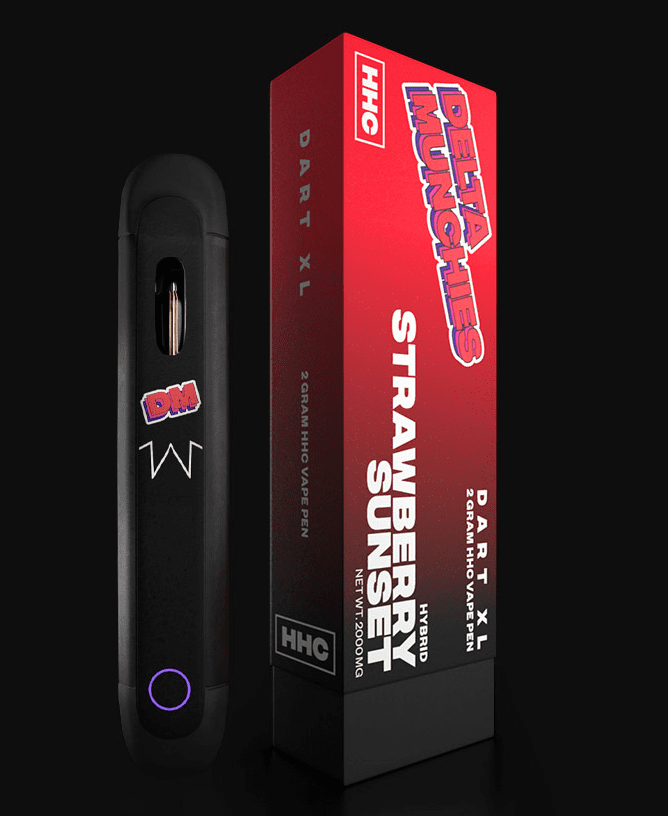 Concluding this review  
Overall Delta Munchies make pretty solid products. I like the design. The purple LED is good with me because it's not green (I cannot stand getting told on by my vape). I recommend charging them fully before you head out because if you forget it just won't be hitting the same. The difference is a bit striking to me honestly. If I had rated these on a less-than-full charge we would probably be at about a 6.5 overall. They taste OK, if not a bit weak in terms of the intensity of flavor and the high is kind of whatever, neither good nor bad. But give these a quick charge until the LED shuts off. Completely different experience. On a full charge, this has got to be at least an 8.6. Really smooth pulls without feeling like you're deflating a pool toy. Really nice jolly rancher-esq kinda taste from each flavor. 
You can find out more about Delta Munchies products here.
Have you tried Delta Munchies disposables? Let us know in the comments or on our forum