REVIEW OVERVIEW

SUMMARY
This was my first time trying the Bobsled Extracts brand and I wasn't disappointed! I tried the Black Dog Indica on the lowest setting for my vape pen (2.4v) and felt the effects within 2 hits. The effects kept me relaxed for the evening and made me happier overall. There is a citrus flavor to it, and if I had to place the taste I would go as far as to say lemony? A bit of a refresher before bed. This was also by far the easiest packaging I have ever dealt with. This cart was on sale at $20 when it is usually $30, so it made it worthwhile to try it!
You can check out our video review of the Bobsled Extracts Cart here.
Pros:
Easy access packaging
Price
Good mental and physical pain relief
Cons: 
The taste could be a bit better
Recommendations: None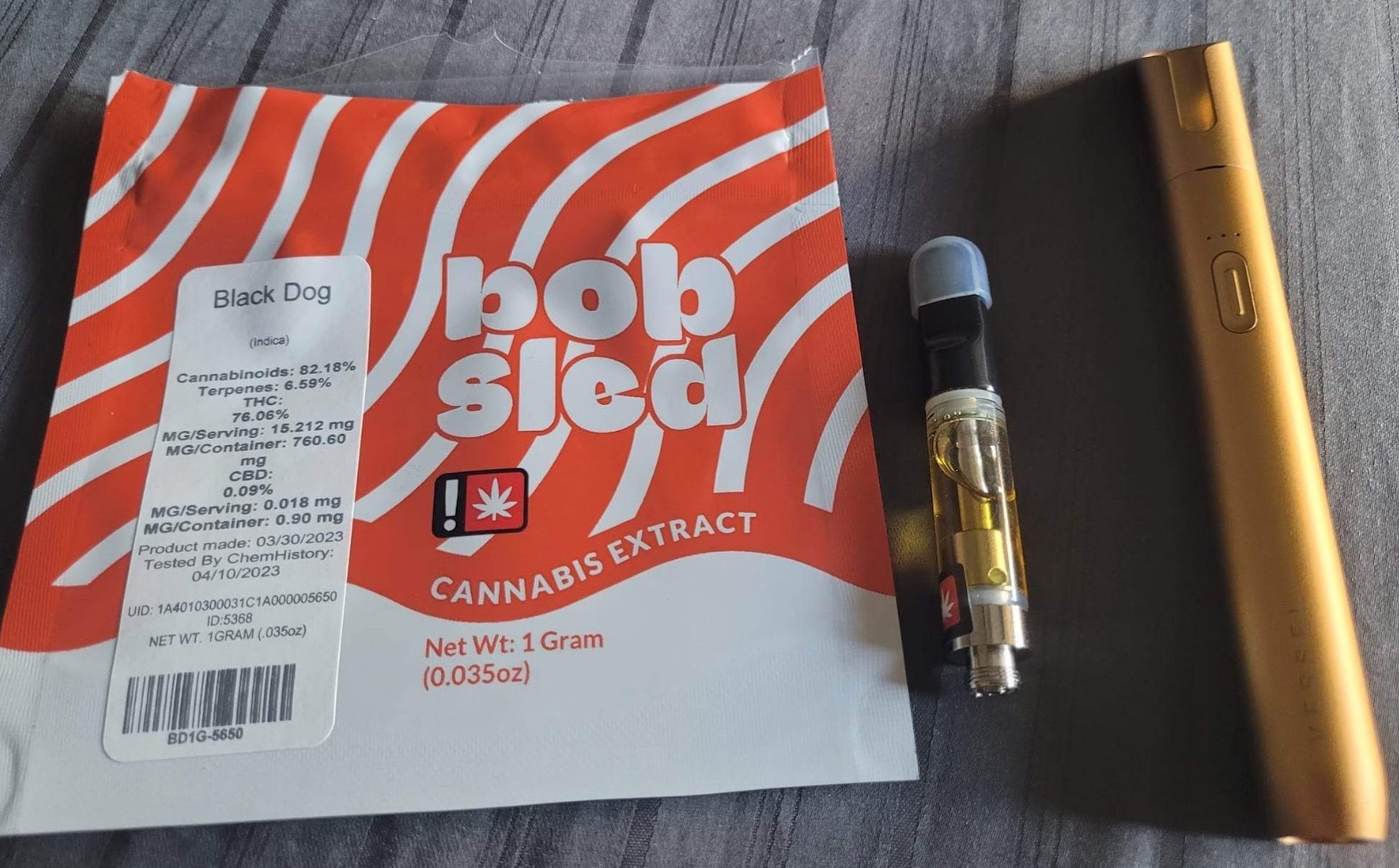 Great packaging 
As I said before, the packaging is so simple! It doesn't even require solving a puzzle, just a simple "snack bag". The nostalgia of opening a snack bag and there is weed instead of a squashed sandwich. I always check to see how easily accessible the packaging is for those who may struggle with motor skills by doing the infamous "left-handed test" (if you are a left-handed user then it is the right-handed test). It was still very easy to open one-handed.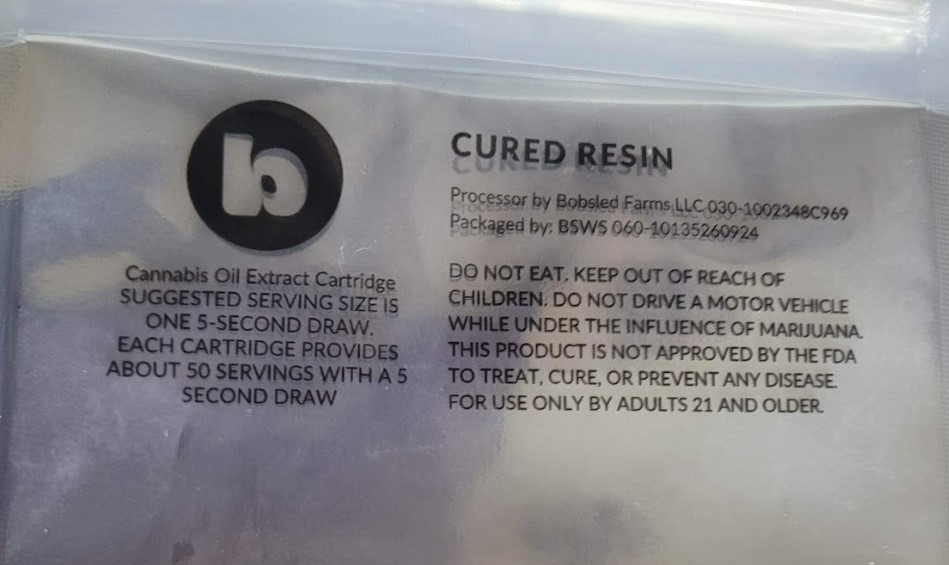 Affordable and smooth
The Bobsled Extracts cart is 1 gram and has 76.06% THC, 6.59% Terpenes, and .09% CBD. Originally this was about $30, but I got it on sale for $20, and considering most places charge $50 for .5 grams, I would say it was a good deal. It was really smooth and I didn't cough at all! 
Known Effects for Black Dog: calm, happy, relaxed, energetic, sleepy 
This had a nice high to it, but it didn't make me sleepy at all which is what I hope to get from an Indica. It did keep me relaxed throughout my body (was great for the muscle aches I had) and gave me a cheery disposition. 
The taste could be somewhat better
Overall the taste wasn't horrible as it was refreshing with the citrus profile, but I was hoping to get more of the blackberry, woodsy, and pine notes that this strain is known for. The aroma from it was a bit misleading compared to the taste.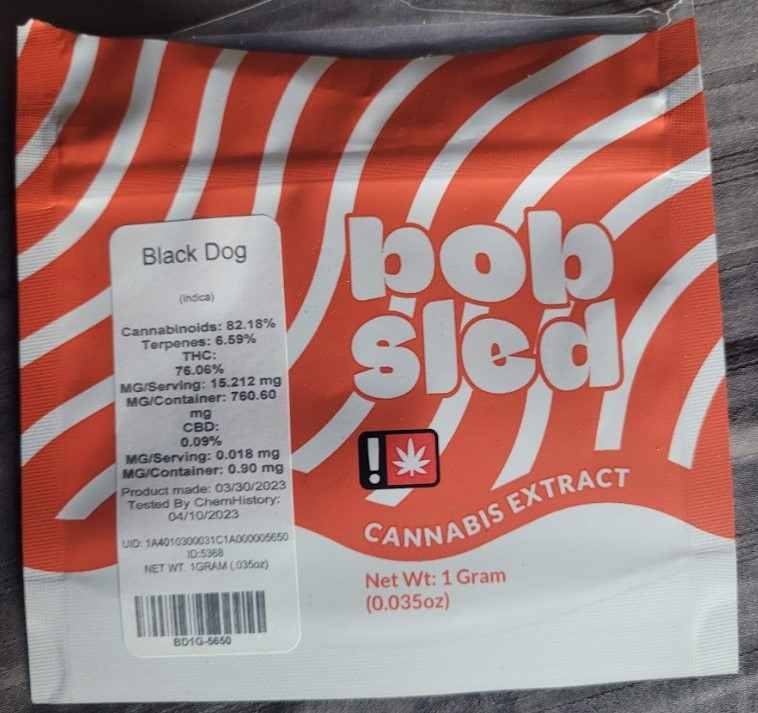 Concluding this review
Is this recommended? Yes! Considering it was on sale, has easy packaging, and the effects from this strain are perfect for mental and physical pain relief.
You can find out more about Bobsled Extracts products here.
Have you tried any of their products? Let us know in the comments or on our forum.