REVIEW OVERVIEW

SUMMARY
It was 420 and my boss at Dabconnection hooked it up for this holiday, thank you, Bert! I picked up a few items, and this AMA double solo burger live resin crumble was one of them. It was easy to open up the package and normal opening the child safety top. Once in I saw a yellow crumble that has a bit of a waxy glow. it was dry and a bit hard to load with a small dab tool as it was not sticky at first. That did not stop it from being a heavy hitter indeed.
Overall, even at a normal price, I'd pick up the AMA double solo burger live resin crumble again. Its happy body high was really nice and it lasted a fair amount of time, worth the $15 for sure. I think most of this was consumed on 420, so I do not have a time frame on how long this would normally last, however, it's a fast high that does not take too much, so the value is there.
You can check out our video review of AMA Live Resin Crumble here.
Pros:
Nice looking attractive packaging 
Cool glass jar
Bright yellow with a crummy texture
Fast high
Great high that lasts a fair amount of time
Cons:
Slight residue on my e-nail, no big deal
Recommendations: None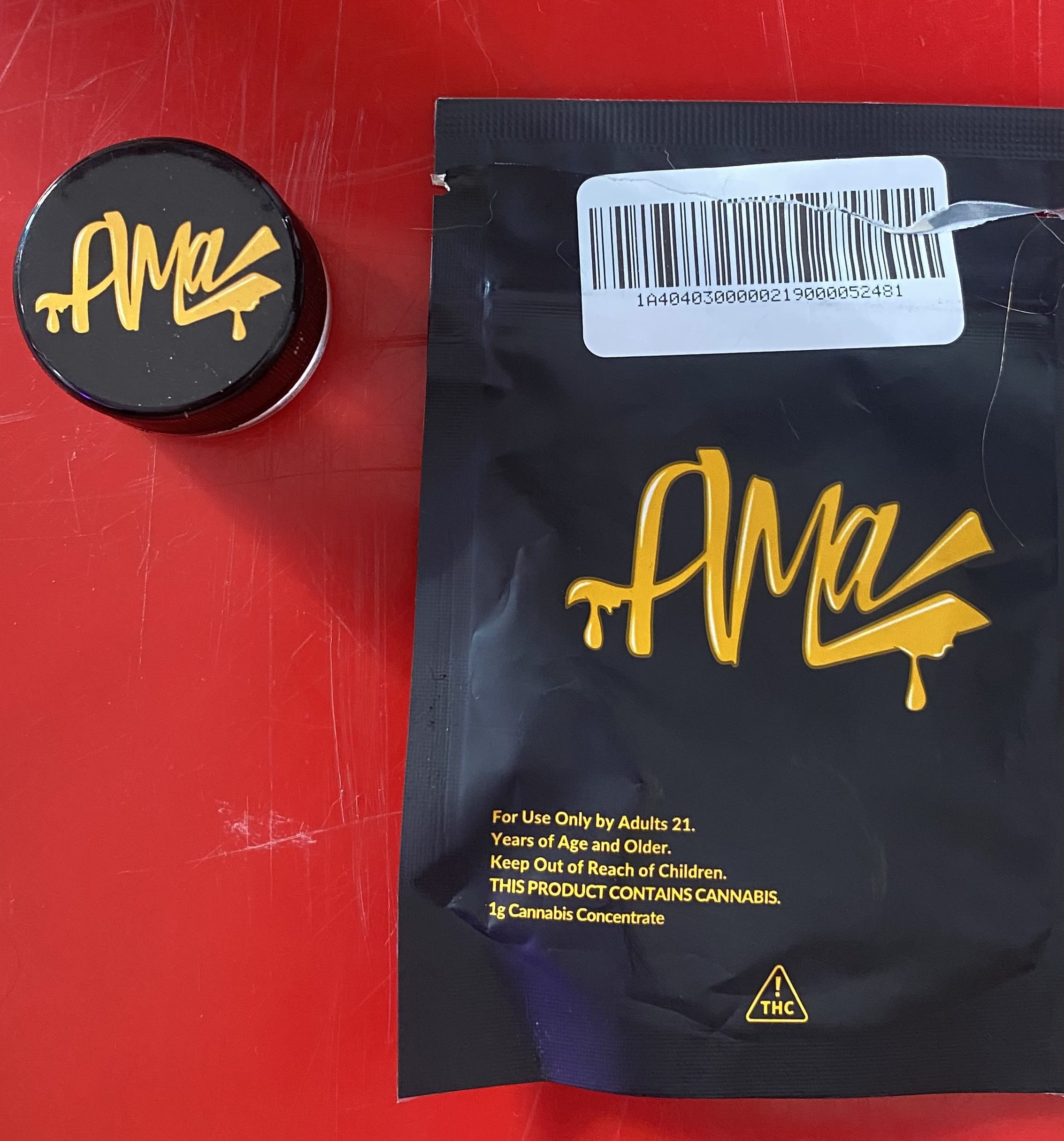 AMA double solo burger live resin crumble is the shit!
The bouquet of flavors this crumble gave was something like a spicy lime. It was quite good, to say the least. AMA double solo burger live resin crumble had me wondering about the name, but I guess we all have our own taste and smell. If I was going to name this, I'd call it 'Spicey Key lime pie' as I feel that is the better descriptor for this tasty crumble. Over all the profile was great, the high was great and for $15 it was amazing, a great deal, and great fun.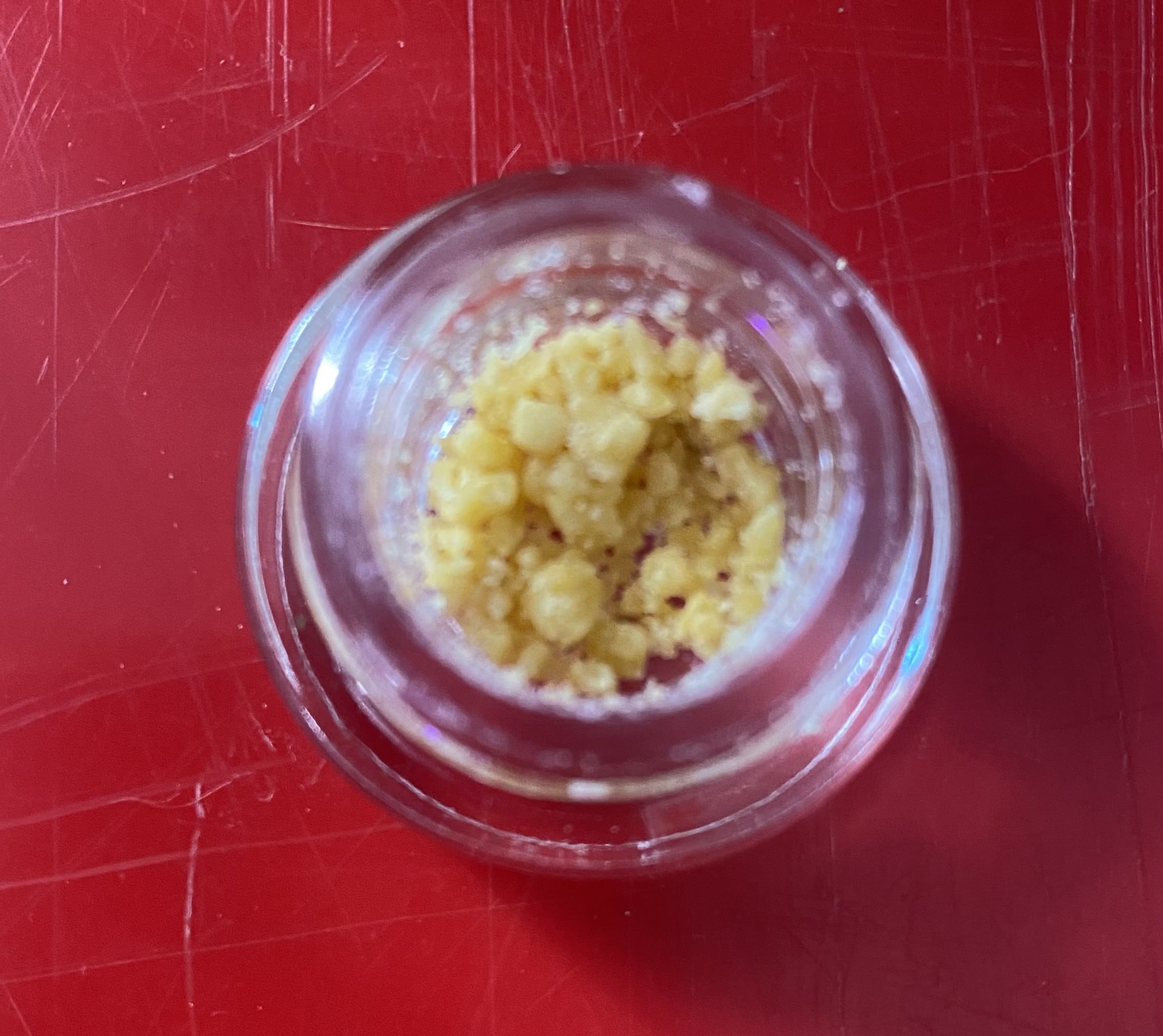 The product was better than expected
Seeing as this was a deal for 420, so cheaply priced, I figured they were just clearing the old stock and what's not selling. I was greatly mistaken indeed, the AMA double solo burger live resin crumble was of the highest quality and is something I'll pick up again. I'm still a bit new to crumble and things of this nature, but I'm learning fast what I like and don't like, and this I like a lot! On low heat it seemed to last a long time on the e-nail, giving me confidence that it's a good product.  

Great value
 As I've acquired an electric dab rig that has made dabbing a game changer, I've come to study and learn more about this aspect of cannabis. AMA double solo burger live resin crumble sure did make a good impression on me and I feel that AMA is a brand that I'm going to have to try more of in the near future to see what other flavors and highs may be acquired by what seems so far to be a quality product.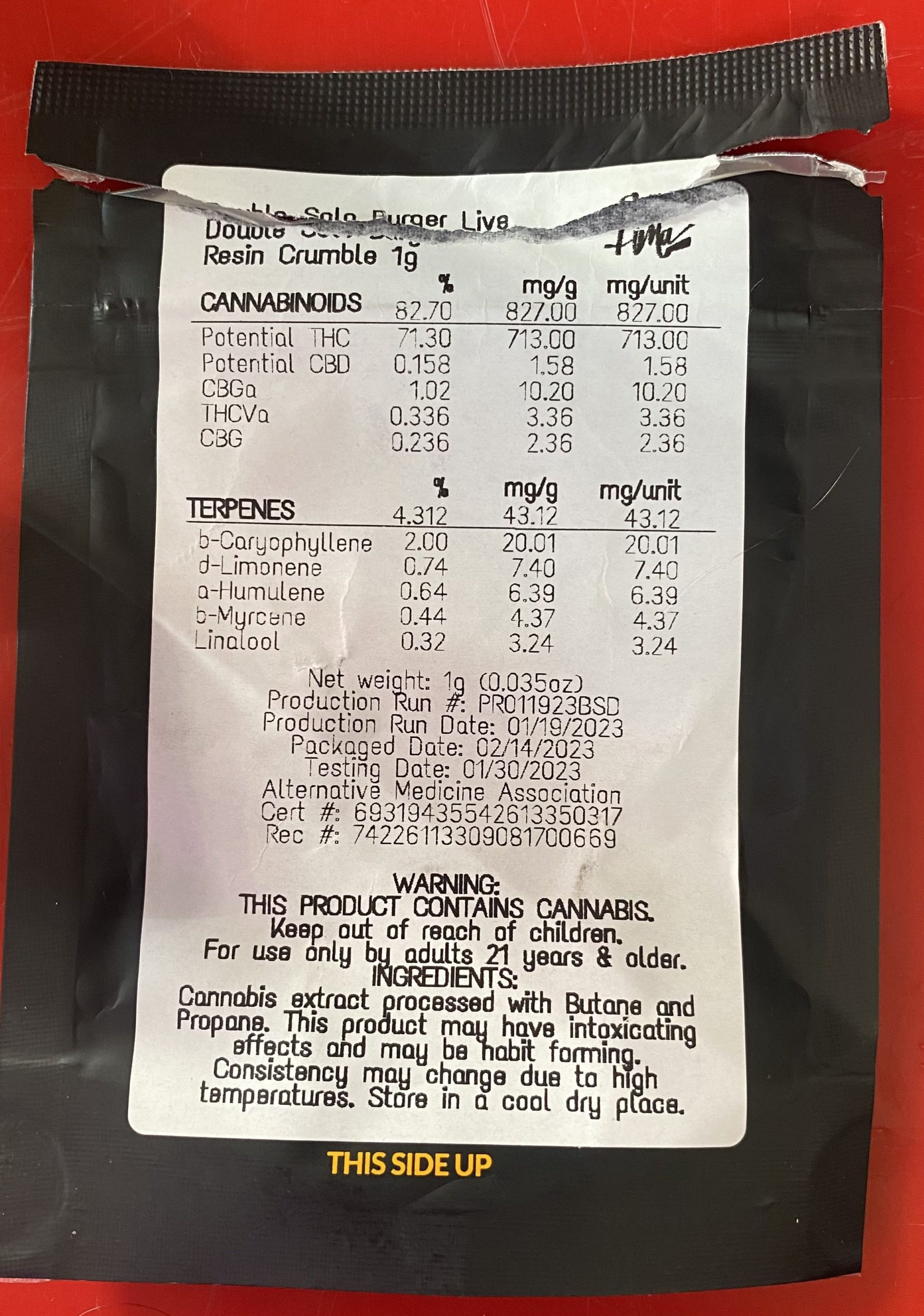 Will I be using this brand again soon?
Yes, I'm going to look online shortly after writing up this review to see what I can go pick up for the week. AMA double solo burger live resin crumble has given me new insight as to why and what people are dabbing. Crumble is for sure something I like as it seems less messy to deal with when putting it into my rig. I'm hoping the price will be fair when it's not on sale, but if it's under $30 I'd consider it fair.  
You can find out more about AMA products here.
Have you tried the AMA crumble? Let us know in the comments or on our forum.