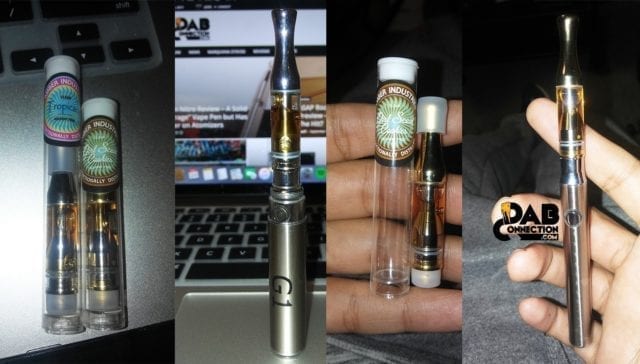 REVIEW OVERVIEW

Design and Build Quality

5

SUMMARY

Amber Industries has produced a very strong vape pen cartridge. It's only big negative is the efficiency of the cartridge itself.
This Amber Industries vape cartridge is one of the strongest I have ever experienced. It lab tested at 80-90% THC.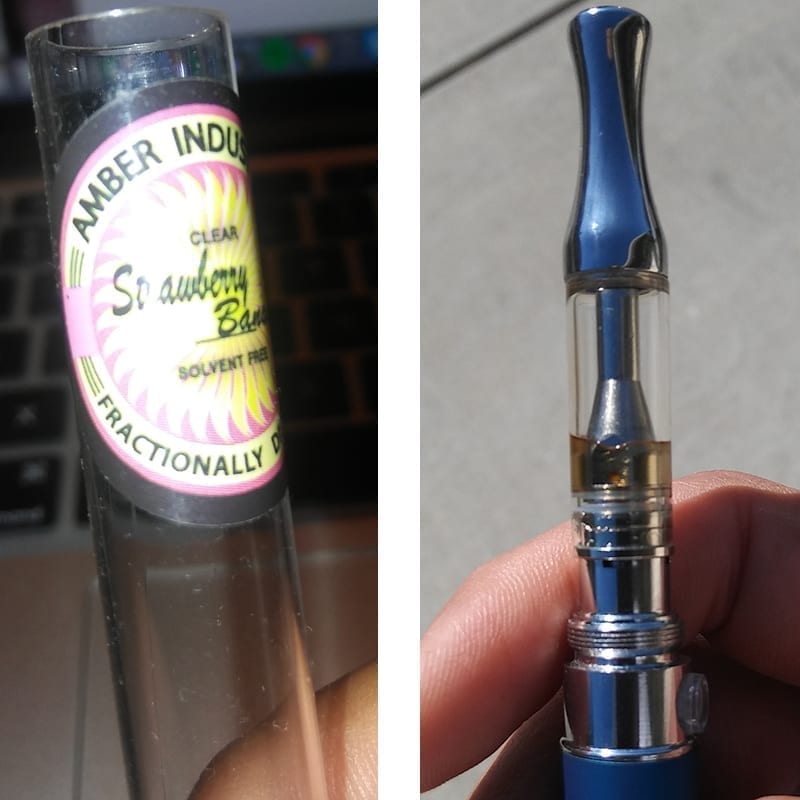 Amber Industries offers some of the highest concentrated active THC and Cannabinoids
I really like Amber Industries THC cartridges. Their products are extremely potent and deliver amazing taste. I enjoyed trying the strawberry banana cartridge. Within a few puffs I was stoned. There may not be many Amber Industries reviews available online, however, they truly deserve one with their high-quality products.
Design Quality: This vape cartridge has one flaw. It fails to vape all the oil it holds.
The design is similar yet unique to every other cartridge out their for extracted oils. The difference with this cartridge is its shape inside the actual cart itself. The inside has a large bottom base and becomes thin on top. There is a ceramic disc within that which vapes the oil. The inefficient design wastes oil. There may be a way to recover it if you take it apart though.
Ingredients: Amber Industries uses fractional distillation to make its vape cartridges
Their website states they enhance already potent THC wax and shatter. Fractional distillation for THC is a complex separation process. They state a high amount of chemistry and refining knowledge is required to enhance already potent THC material. Additional information about their organic lab tested solvent free carts can be found on their website here. There isn't any propylene glycol and zero diluents which really gives this hash oil cart a lot of points.
Strength: Amber Industries has created extremely high THC cartridges
After I tried this wax cartridge out recently I fell in love with it and it has become now honestly one of my favorite cartridges because of how strong it is. At the moment the only other cartridge I can compare its strength with is the Brass Knuckles vape. This cartridge feels just as strong as Brass knuckles if not stronger, but with the recent development of Brass Knuckles possibly having chemicals in it, I would stick pick Amber Industries.
Efficiency: Unfortunately good experience ends here because it leaves behind oil
Before I get to the bad part, I want to first start off by saying I really like how this cartridge performed hitting. I have not seen many prefill vape cartridges make this big of clouds and I have tried a lot of them. Now this problem prevents it from being ranked as the best vape cartridge of 2017. I couldn't believe how much oil this cartridge leaves behind. It's not able to vape all of the oil which is wasteful and sad. Usually, with other glass carts, I use a lighter to melt any thick oil stuck to vape it but that doesn't work with this cart. This company needs to improve their vape cartridges performance or it's not going to last long. It doesn't feel good to lose almost 10 percent of highly potent cannabis concentrate and be paying for a full cartridge.
Portability: The average size of your 510 cartridge
The small size of this cartridge is that of your typical 510 cartridges  that will fit most standard eCig batteries.
Taste: Infusion with natural terpenes makes this very tasteful and enjoyable
I welcome the infusion of natural terpenes because it really improves the taste of wax cartridges. The strawberry banana cartridge did not give me the taste of strawberries or banana but it still tasted good. The taste was like sweet like candy and goes down smooth.
Value: At $30.00 a half gram its a great price for such a high-quality cart
I tried a couple of different amber industries cartridges, including one with 90% THC and these carts are very powerful! Other cartridges have much less THC content and a higher price, making it a bargain. These carts taste clean up there with the best I have ever experienced and the quality is on point. The oil is clear and solvent-free for those who are conscious about their health. This is why this cart is my favor cart to buy because of how potent and clean they are.
Overall: Amber Industries has separated itself from the competition with its potent extracted oil
I couldn't believe the strength of this wax cartridge. Amber Industries has impressively high THC cartridges. Its price is affordable and offers a lot of value with its clean potent extract. I really believe Amber Industries cartridges have the potential to go far in the vaping industry if they improve their current carts they are putting their amazing CO2 extract in. You can learn more about their products on their website.