REVIEW OVERVIEW

SUMMARY

The XTube 710 by VapMod hits hard and lasts long, but the battery's button might be a downer for some.
The XTube 710 by VapMod is a low-cost vape kit for THC and CBD oils. Here we review the battery and its performance on prefilled THC cartridges. Performance is overall good, but there's one flaw in button design that might turn off some users.
Pros:
Hits hard
Variable settings
Extremely long-lasting 900maH battery capacity
Easy micro-USB charging
Low price
Cons:
Heavier than some batteries
Some fatter carts won't fit
Button easily activated in pocket if safety off
No auto-shutoff
Recommendations: Make the button so it's slimmer onto the battery and add auto shut-off.
Watch our video review below, then keep reading on for the in-depth review.
XTube 710 packs power, good airflow, bad button design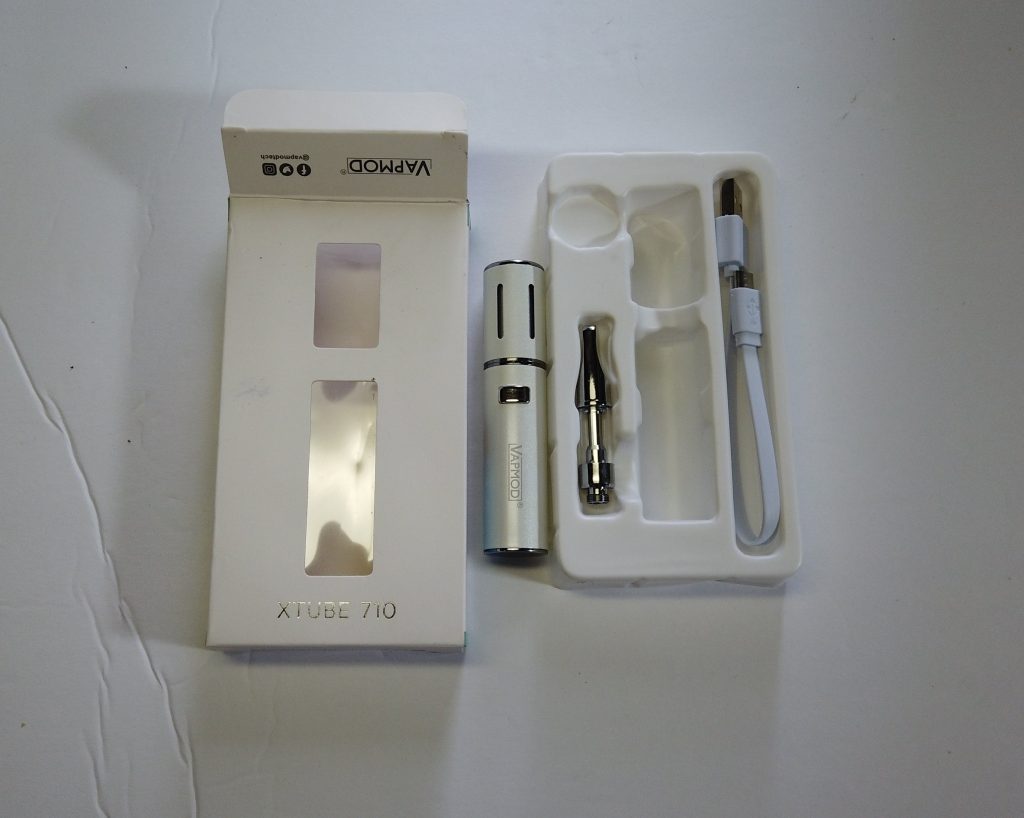 The XTube 710 has some good features to it. The battery life is long, the airflow hits just about right, and it protects cartridges from damage. However, the button design is questionable. We'll go through the details and let you decide if the button is enough of an issue to dissuade you from this otherwise great battery.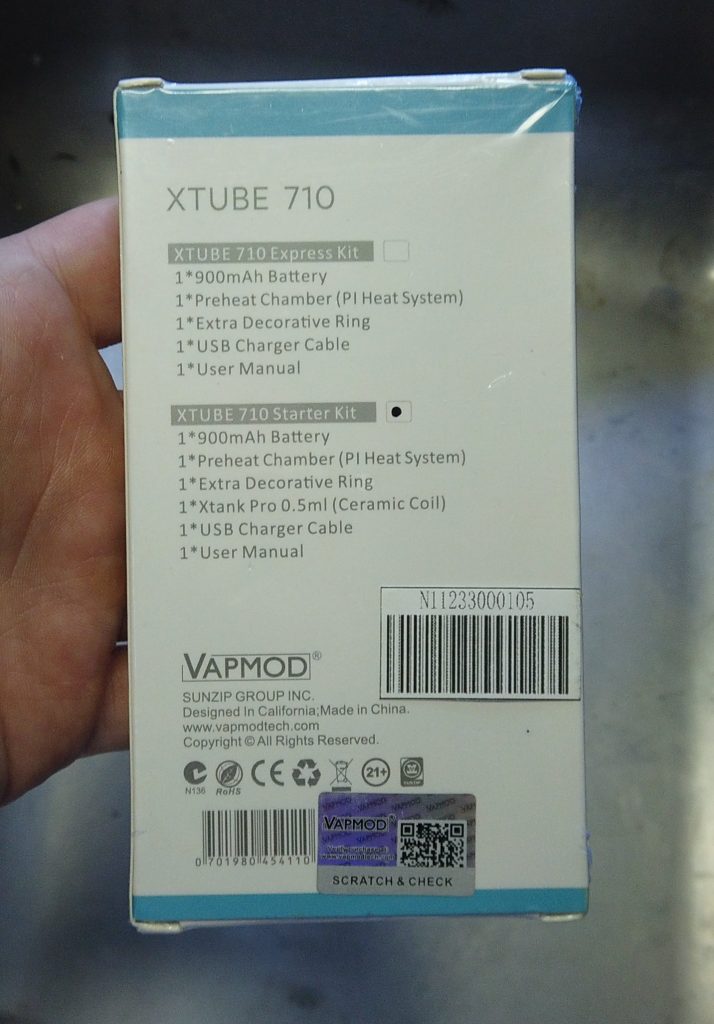 Design is good for everything but the button
While you're using it, the XTube 710 is a solid battery with good sizing for the capacity and a safely seated cartridge. In general the usage is great.
The biggest flaw is the power-up button. At any time, if you forget to click 5 times before that battery goes in your pocket, there is a good chance that you are going to experience some heat-up in your pocket. This results in some oil being vaped off that you never got to hit.
Although technically, you could say that it's the user's responsibility to turn off the battery before putting it away, a safeguard would be nice. It can happen that you put the battery away with it still running. There are other batteries that solve this problem, such as the Vessel Battery and the TOQi 510.
The XTube 710 stands upright, even when charging
The way the XTube 710 sits and charges is also a good design point. It has a wide, flat bottom that enables you to keep the cart upright. It might not be as stable as the Vessel Base charger, but the entire battery is less than just the charging base.
Also, the cart is well protected from breaking with the top screwed on. If you drop it, there's a good chance that the attached cartridge is not going to break.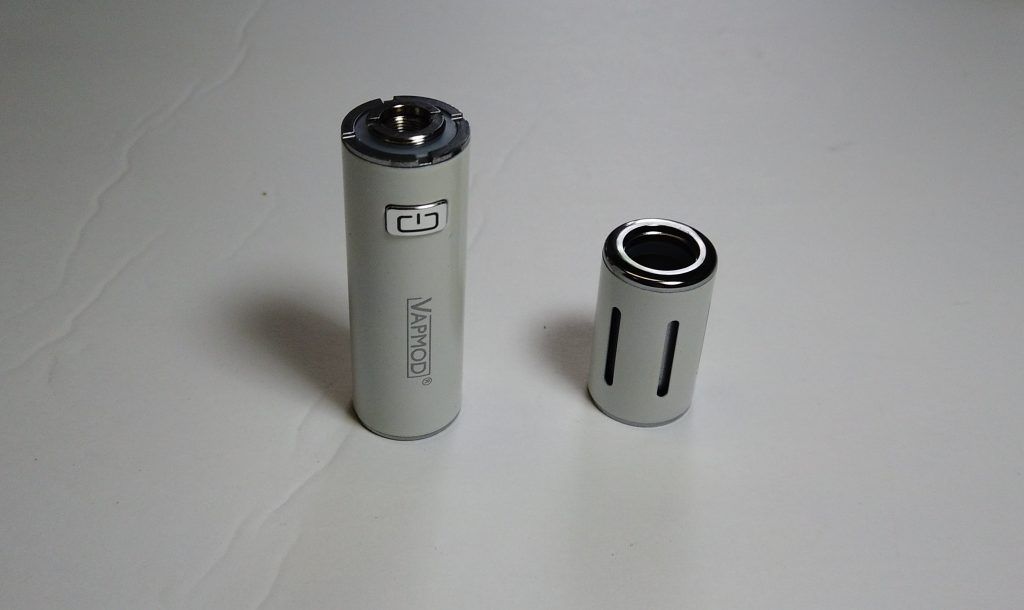 The overall build quality of the Xtube 710 is decent
The construction of the charging port, battery cover attachment, and the body of the battery itself are all good. There is no janky-ness when charging it like we have seen on some batteries.
The button is a bit janky compared to the rest of the battery. It kind of pops out and is a little bit wiggly. Not something you would see on the more expensive batteries, but still better than the buttons on some of the gas-station level eCig batteries out there.
Specs:
88mm x 19mm (diameter)
900 mAh battery
Voltage: 2.5V | 3.0V | 3.5V | 4.0V
Preheating time: 90 seconds
Charge port: micro USB
Hits are strong, airflow adds more air than normal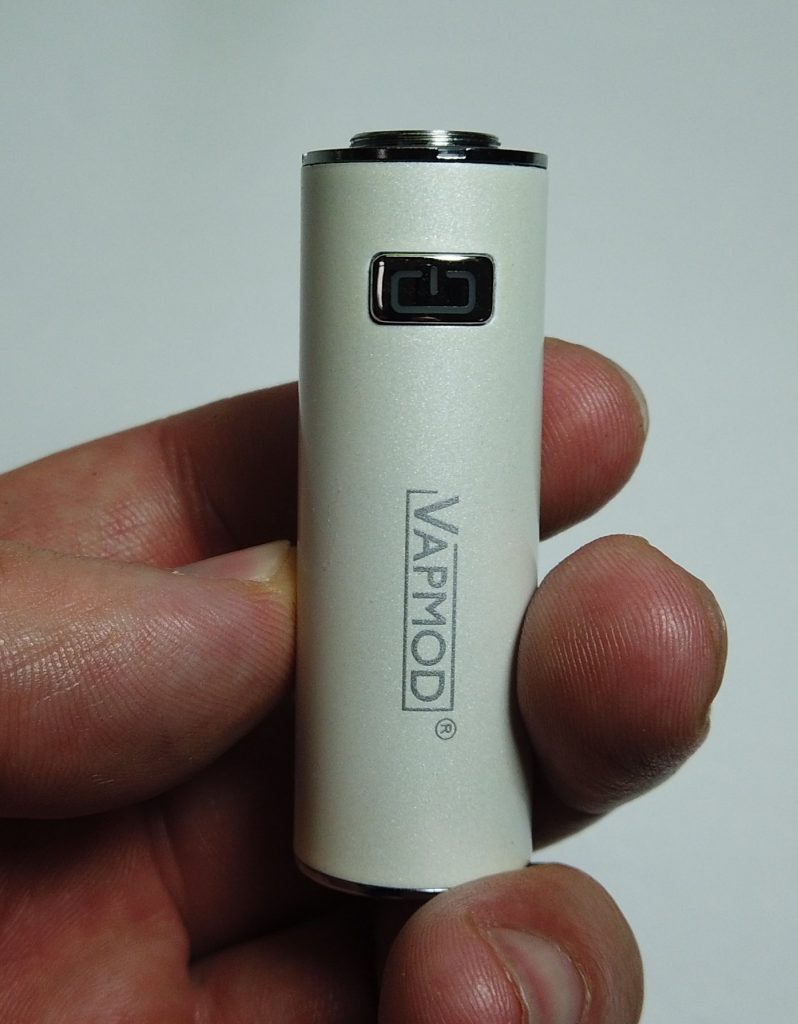 The hits are strong on the XTube 710, especially at 4.2Volts. Not the absolute strongest but definitely strong enough and better than most batteries. It works well with both CCELL and other brands of carts, as I tried using it on different types.
The airflow on this battery is interesting, best described as a bit "airy." There's no lack of air or a tight suction feeling coming through on the XTube 710. There is a bit more air being added to each hit. The hits do not produce as thick of a cloud of vapor as some batteries. Overall, the hit is still good and some people might even prefer a more oxygenated hit.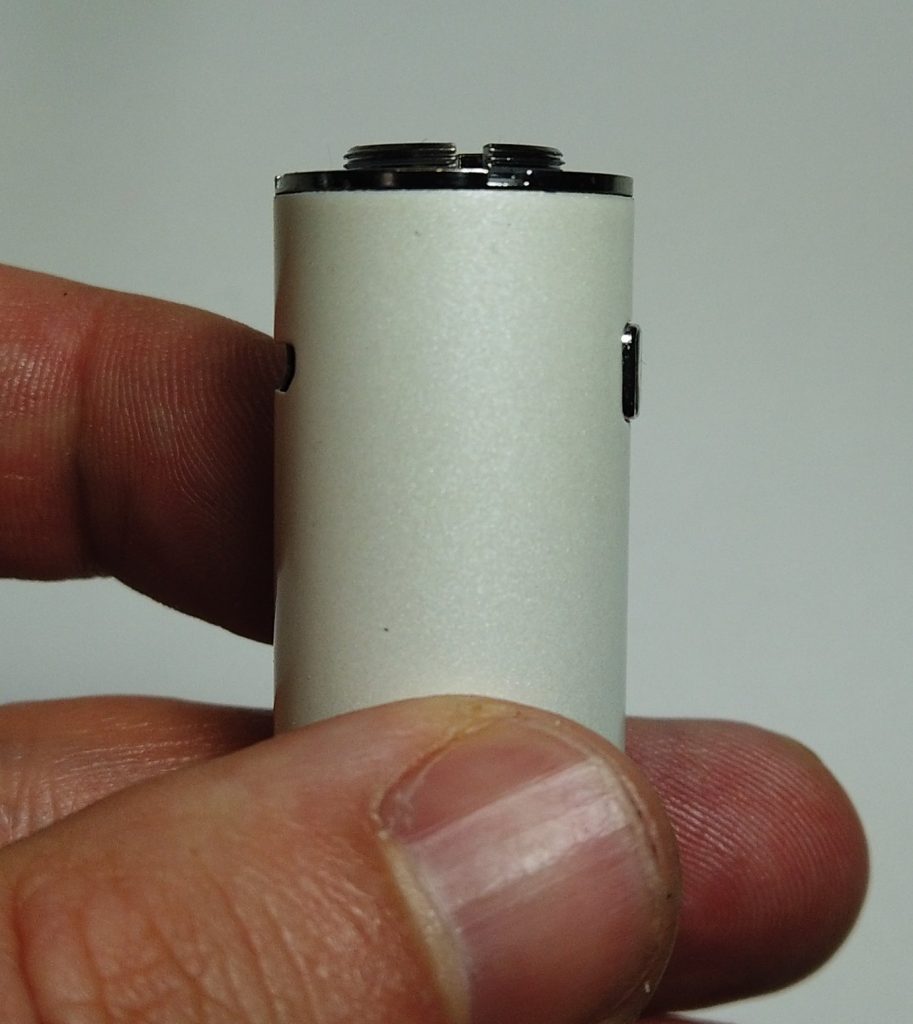 The value depends upon your thoughts about the button
For me, the value is lower since I constantly forget to turn off the battery manually by pressing the button 5 times. With this style button, I definitely lost some oil in my cart after I felt the XTube 710 heat up in my pocket. That same thing would not have happened on many other batteries either due to button placement or an auto-shutoff feature.
For those who are consistent in shutting off their battery every time, the XTube 710 becomes an excellent deal. It is $22.99 shipped and has a longer lasting battery than almost all the other cartridge-specific batteries that are out there. To get a longer-lasting battery, you most likely need to go to a mod-style battery.
Concluding our XTube 710 Review…
Overall, the XTube 710 offers a lot for the money, but the button is a major design flaw. If you are good about turning off your battery and putting it into safe mode, the XTube 710 is a great choice. If you forget sometimes, you might want to check out our top picks for the best cartridge batteries.
You can get the XTube 710 here. Readers, we're eager to hear about your own experiences with this or any VapMod products, here or in our forums.