REVIEW OVERVIEW

SUMMARY

At $25 and replacing a wallet, the well made Vessel Rover Case is well worth it.
Here we review the Rover Deluxe Carrying Case by Vessel Brand. This case is designed for use with Vessel batteries. At $25 and with the functionality it offers, this thing is a great product. Add to that better styling than you find on any other vape case, and it's an excellent value.
DabConnection is not an affiliate site. There is no compensation paid for reviews or placements, only our unbiased opinions of the products are explained.
Check out our video review below of the Rover Case and keep reading on for the more in-depth review.
Rover Case holds your batteries, carts and doubles as a wallet
The most impressive part about the Rover case by Vessel is the additional holster that makes it into a wallet. Prior to the Rover I have used a variety of wallets and always preferred zipper wallets since nothing falls out.
Rover Cases comes
The Rover's wallet holster holds just as much as your standard wallet, zippers up, and will hold your vape items to go. This wallet add on reduces the need to carry around both a vape case and a wallet.
For those of you who carry vapes a lot by themselves in your pocket, you may be used to them slipping out of your pocket. I know there's a CCELL Silo that slipped out of mine somewhere in Laughlin that had a cart with some hits left in it.
Two batteries, four carts total in the holsters
With the Rover case you can bring 4 carts and two batteries plus a charging cable. When you charge up two you probably don't even need to carry the charging cable, but it will easily stuff in the main area or put it in the wallet section.
This setup on the go might last some infrequent users months. I can go 10-14 days with just what can be carried in the Rover case and nothing else.
Vessel batteries are still the best with CCELL carts and clones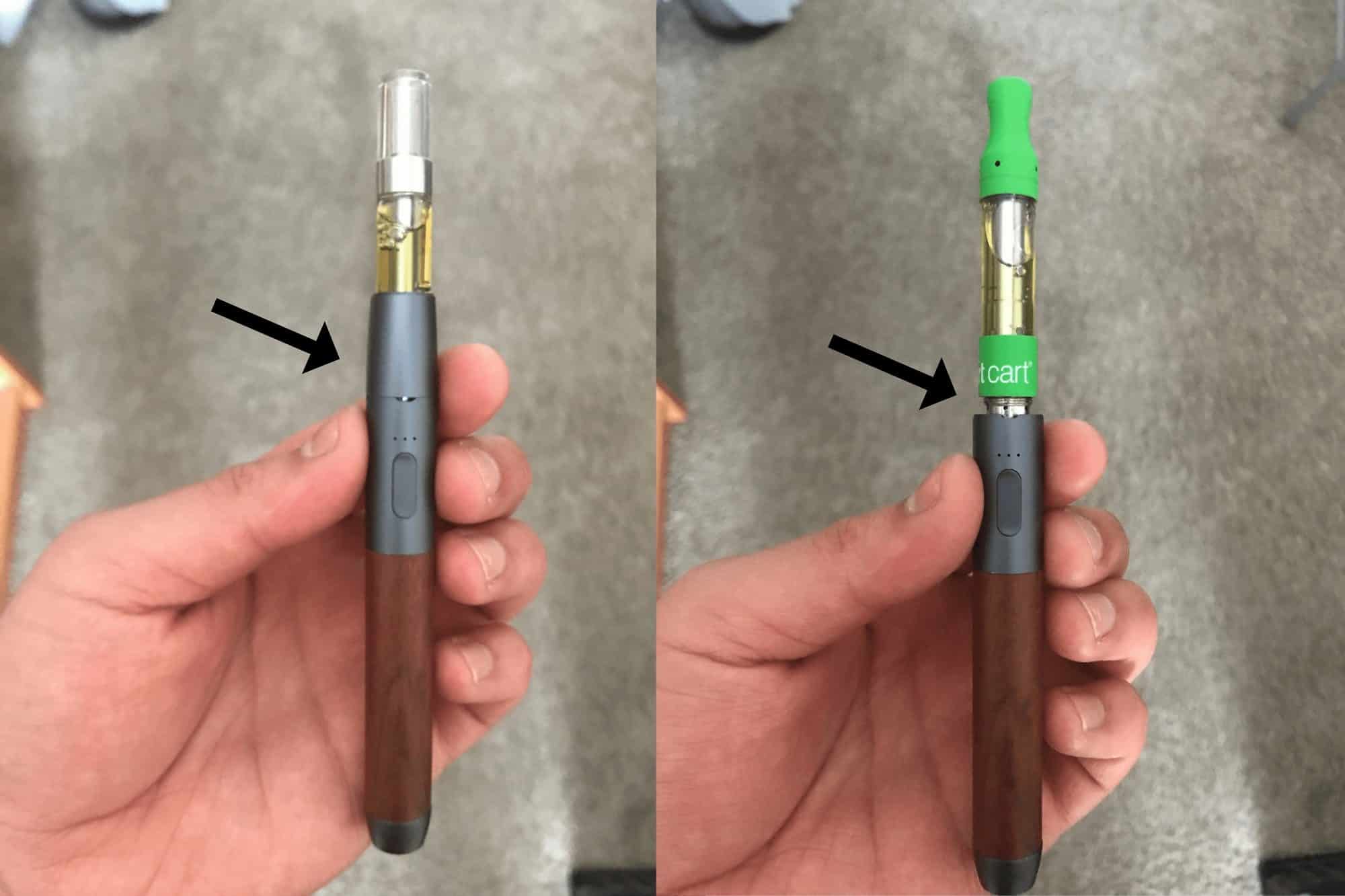 We're always keeping up to date on the latest THC cartridge tech, and nothing has changed yet with Vessel still taking the top spot on our top pick of the best batteries for cartridges. Add the case to the mix and it's even better than when I first tried it since I don't need to carry a wallet or a separate cart by itself anymore.
Concluding our Rover Case review…
Overall, the Rover Case gave me more than I asked for. I was expecting it to be a nice vape battery case to carry with some carts, what I got instead is a complete zipper wallet that carries a couple weeks worth of entertainment.
For $25 it's about what I would spend on just the wallet and still looks better than any wallet you would get for that price. Never thought I would be so happy about a vape case, but it should be expected considering how awesome Vessel's batteries are.
You can find the Vessel Rover Case here. Questions or comments? Post below or in our forum! Do you already have a Vessel? Post a review below!