REVIEW OVERVIEW

SUMMARY
I am reviewing a live resin cartridge from Ozone. Ozone is a brand from Holistic Wellness Holdings out of Illinois. There are two distinct product lines available. The Ozone Reserve is their premium line. The Ozone Balance line is described as being for everyday use. Both lines offer flower, concentrates, resins, and distillates. This cartridge was purchased at a Curaleaf dispensary in Skokie.
You can check out our video review of the Ozone Live Resin Cart here.
Pros:
Discreet/minimal packaging
Good flavor
Lasting effects
Cons:
Quick burning – the cartridge didn't last very long
Value – the duration of the cartridge wasn't worth the money
Recommendations: If the cart was cheaper it would be a much better deal overall. $75 with tax for this cart seems a bit pricey.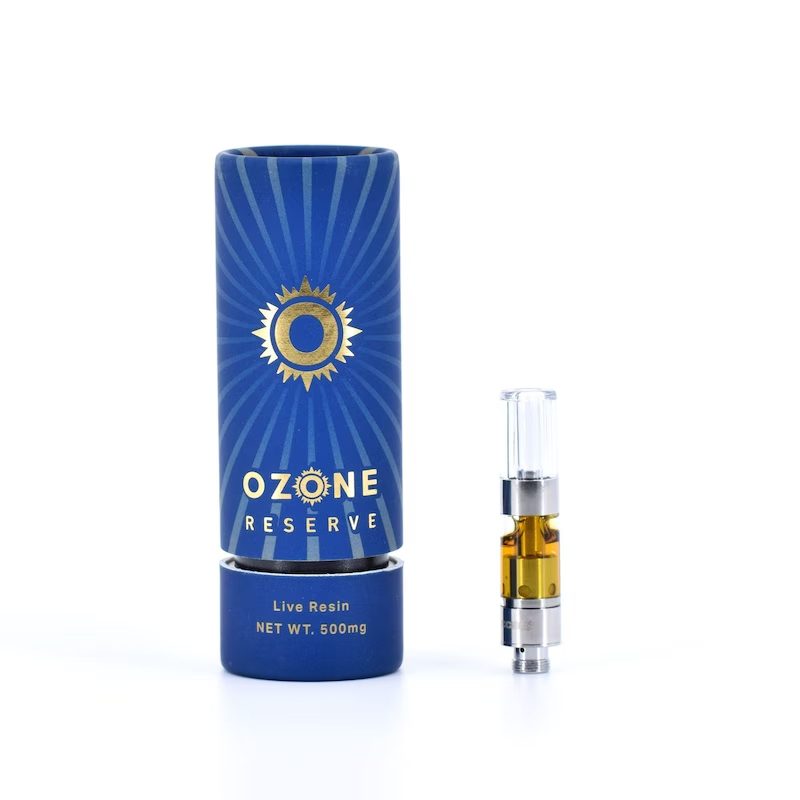 An easy smoke with a light, summery flavor
I tried the Ozone Reserve Animal Cake live resin cartridge. This is a Sativa strain at 77.5% THC with no CBD noted. Animal Cake is a cross of Animal Cookies with Birthday Cake.
I appreciated the packaging and design quite a bit.  It was a discreet, hard-sided tube. The blue and gold logo design, which is their premium Reserve line, was attractive without being obnoxious.  I don't need my products to scream their intended use. There was no extra interior packaging, which Nature always appreciates, as do I.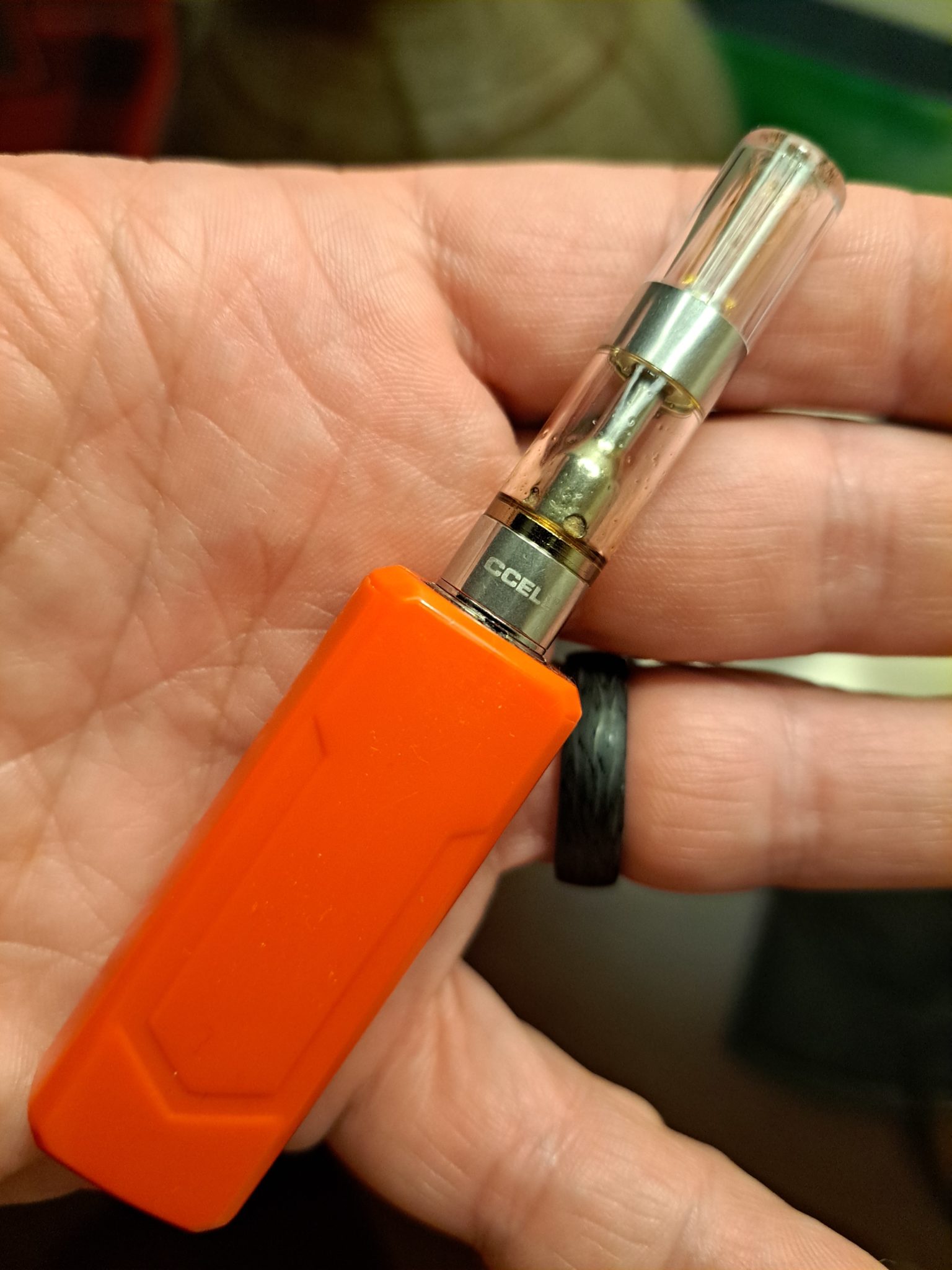 Gold Oil
The oil itself was a medium golden color.  It seemed thick and clung well to the sides.  It took a few hard pulls to get the oils flowing but from there, the hits were consistent and not at all harsh. As far as the actual cart goes, I prefer a tapered end, this was blunt, and I had repeated trouble threading it into batteries tightly.  Personal issues, perhaps, but it made for a frustrating initial use. Despite the perceived thickness of the oil, it did not last very long.  
Pleasant flavor
The flavors were pleasant and not overwhelming.  The flavors were consistent with most cake family strains. Notes of earth and lemon dominated the initial pallet but mellowed quickly and ended with a sweeter flavor of vanilla and strangely a little pepper. I tend to prefer strains that are more earthy than sweet so this was the perfect combination for me. I enjoyed this while eating some mixed fruit and the flavors were a great complement. The hits themselves were not harsh and did not leave any unpleasant aftertastes.  

Smooth and enjoyable high
The high was perfect for an easy summertime smoke.  Heady but without creating a fog. I was energized to get out of the house. The effects came on within a few minutes but were not particularly strong. I took a few hits before I felt adequately high. That being said, the feeling was long-lasting and pretty consistent throughout. Overall, a smooth, enjoyable high that does not get edgy.  Those with anxiety might find this to be a good strain.
Concluding this review
I think this cart went a little faster than I am used to, which for the price, was disappointing.  Animal Cake would be good for a casual, social session. It would be enjoyable for a concert or hanging out in the park. If you're looking for a heavy hitter, keep moving.  
You can find out more about Ozone products here.
Have you tried the Ozone Live Resin carts? Let us know in the comments or on our forum.