REVIEW OVERVIEW

SUMMARY
Kushy Dreams CBD Flower was a great surprise when it came in the mail. It was a nice package that was tightly sealed and did not smell at all, until opening the package.
3.5 grams

CBD – 12.01 

Total Cannabinoids – 12.87
Pros:
Mailed to the house
Nice smooth high
Great high without the THC
Cons: 
Flower was dry
Made me more tired than a typical Sativa
Recommendations: None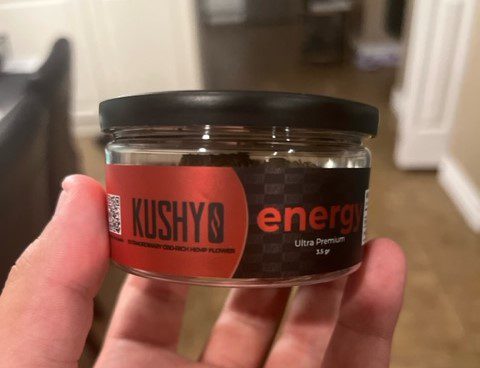 Nice blend
Before even opening the package, I appreciated the details on the package which included that it is a sunlight-grown, organic sativa with a total CBD of 12.01% and total Cannabinoids of 12.87%. I rolled the 3.5-gram jar into 6 RAW joints. I found the flower to be a little on the drier side, but that did make it easier to grind up and smoke. It has a nice flavor that is a perfect blend of piney and a sweet berry flavor. The inhale and exhale are pleasantly smooth with a little flavor that goes a long way.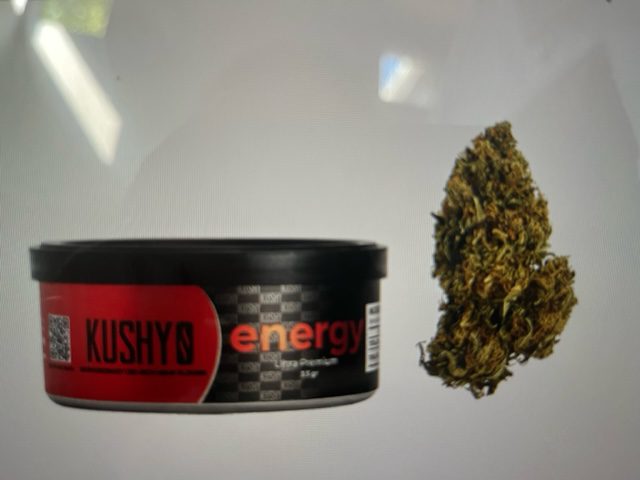 Very calming
The high really impressed me because it slowly crept up on me and had a very calming effect. I found it to be more of a hybrid high versus a straight sativa because it made me very relaxed and a bit sleepy.  It gave me a little energy and motivated me to get a few things done while being very relaxed at the same time. I liked that it did not give me the munchies or too much energy, but just the right amount to keep going. The burn of the flower was nice and did not smell or feel harsh in my throat at all. I would highly recommend this product to give you a nice amount of energy without being too hyper and focused enough to get things done throughout your day while feeling great.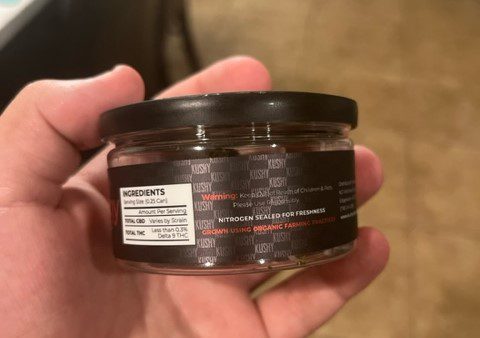 Conclusion
Kushy Dreams CBD Flower impresses with its odor-free packaging and detailed organic labeling. Although slightly dry, its piney-berry flavor is delightful, offering a hybrid effect of calmness and gentle energy. The smoke is smooth, without inducing hunger or overstimulation. A recommended choice for those seeking balanced energy. This flower costs $20.00
You can find out more about Kushy Dreams products here.
Have you tried this flower? Let us know in the comments or on our forum.