REVIEW OVERVIEW

SUMMARY
In today's episode of THC reviews, we have Power Sherb by Grassroots!  With a name like "Power Sherb", I expect this strain to make me feel powerful, or at least super blazed. Power Sherb did neither of those, but I did get comfortably high and relaxed.
Grassroots is also an affordable brand, so if you're trying to save a buck or two, then this is a great option to try to avoid those expensive dispensary prices (especially if you're in Illinois). We put the microscope on affordability, potency, taste, and smoothness, to see how Grassroots' Power Sherb performs. 
You can check out our video review of the Grassroots flower here.
Pros:
Affordable
Great taste
Chill high
Cons: 
Average potency
Hard to open packaging
Recommendations: None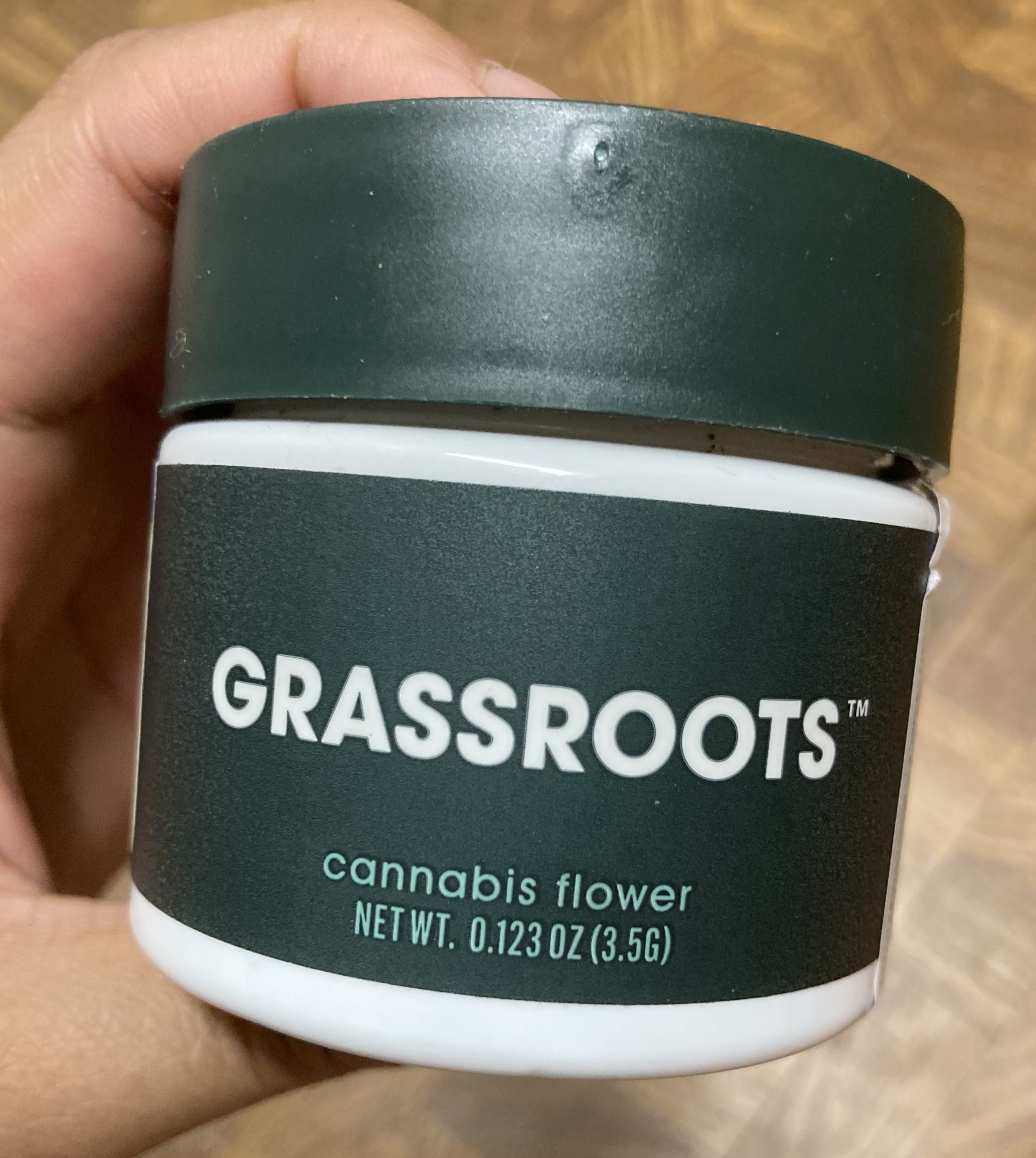 Child-proof packaging is even hard for adults to open
I get to not want a child to easily access a container of weed, but when someone over 30 is struggling to get the package open, it's a bit of a problem. It took me a couple of frustrating tries and asking multiple people to open the container for me before I had some success.
Needless to say, I definitely needed a smoke after that. 
Grassroots is often on sale at my dispensary, so you can save a few bucks
At the Curaleaf dispensary, the Grassroots brand THC is on sale all the time. This is especially helpful when weed taxes in Illinois are higher than you'll ever be. I was able to get a solid 25% off plus a store discount, which made the Power Sherb a great bang for your buck.
The price of this flower was $55 for 3.5g. It was on sale so I got it for $43 tax included. Which is a very good deal for Illinois as mentioned before.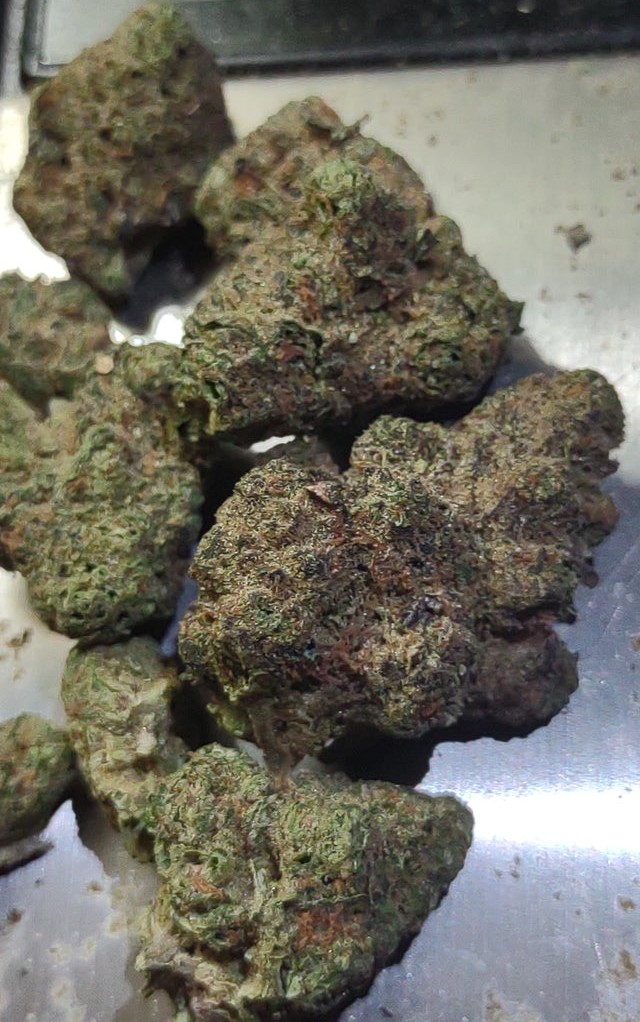 Power Sherb has decent potency, which makes for a relaxing nightcap smoke
If you're looking to unwind after a long day of your coworkers working your nerves, Power Sherb will get the job done. A nice hybrid blend, this strain gives you a nice head high that's got equal parts euphoria and relaxation. This strain comes in at a solid 21.51% THC, so it's not a brain melter. You won't have the giggles, but it's a nice stoned feeling that's equivalent to a nice glass of wine in the evening.  
Beware, the cottonmouth is strong with this one. If you don't want to choke on your own tongue, then be sure to have a nice cold beverage at your disposal before engaging in a toke.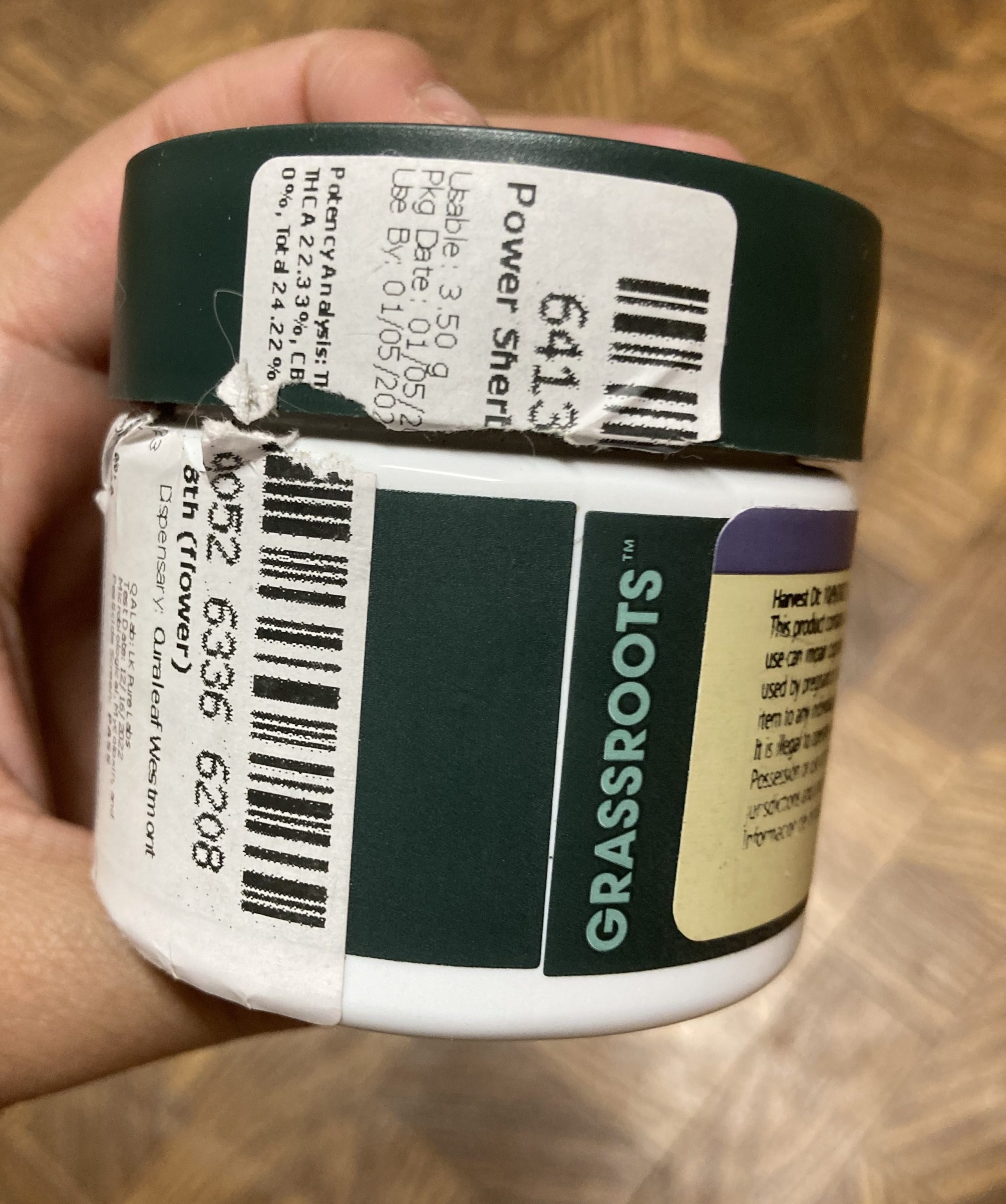 Tastes like smoking an orange through a pipe made of wood
If I was to give the Power Sherb a taste, I'd say it was like smoking dried oranges through a pipe made of wood. It gives off a nice citrus aroma and taste, and an earthy aftertaste.  It's a very smooth smoking experience with minimal coughing, especially if you opt to smoke out a natural cone. All in all, the Power Sherb is definitely a go-to casual smoke for me. Between the affordable price and chill high, it's great for a daily smoke to end off your hectic day. 
You can find out more about Grassroots flower here.
Have you tried flower by Grassroots? Let us know in the comments or on our forum.